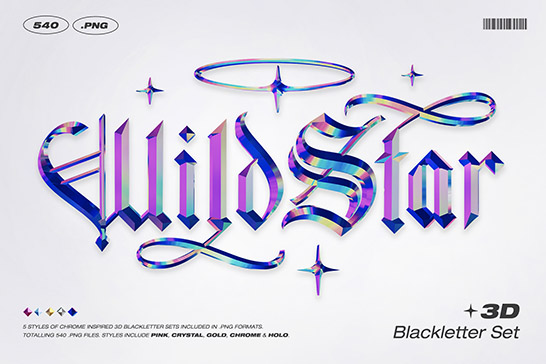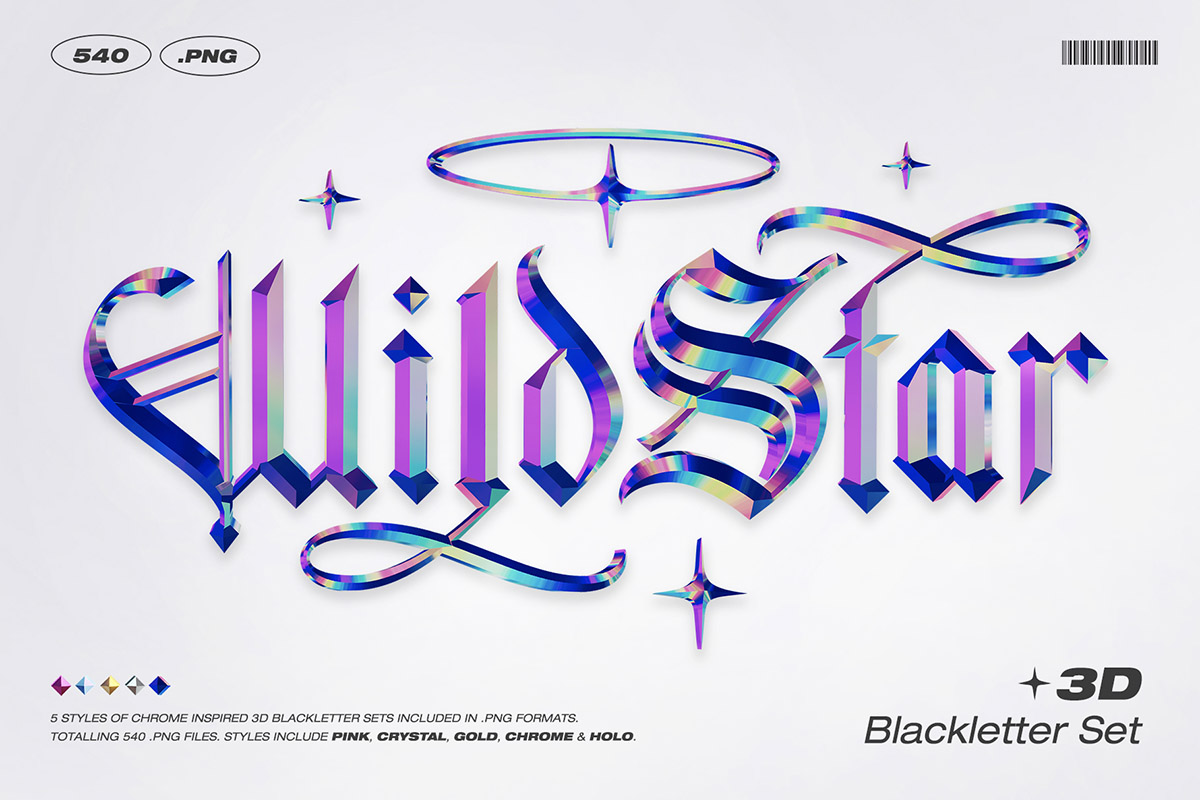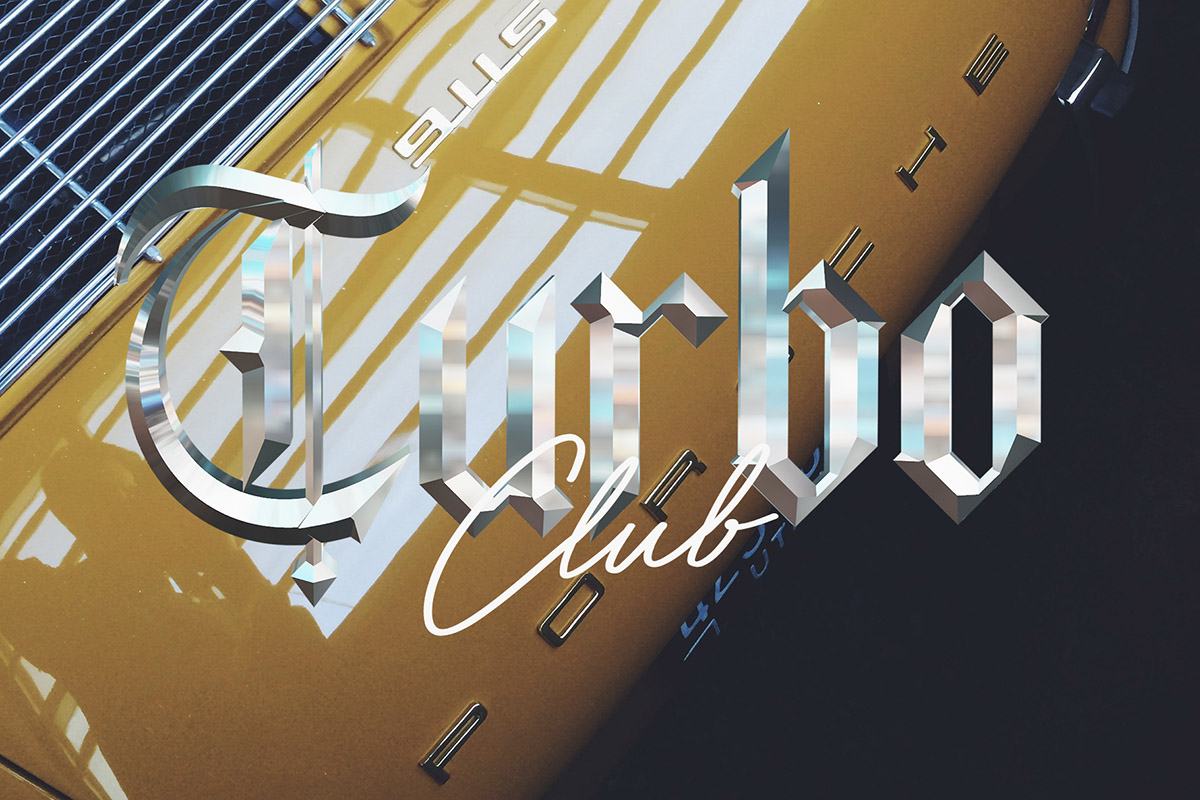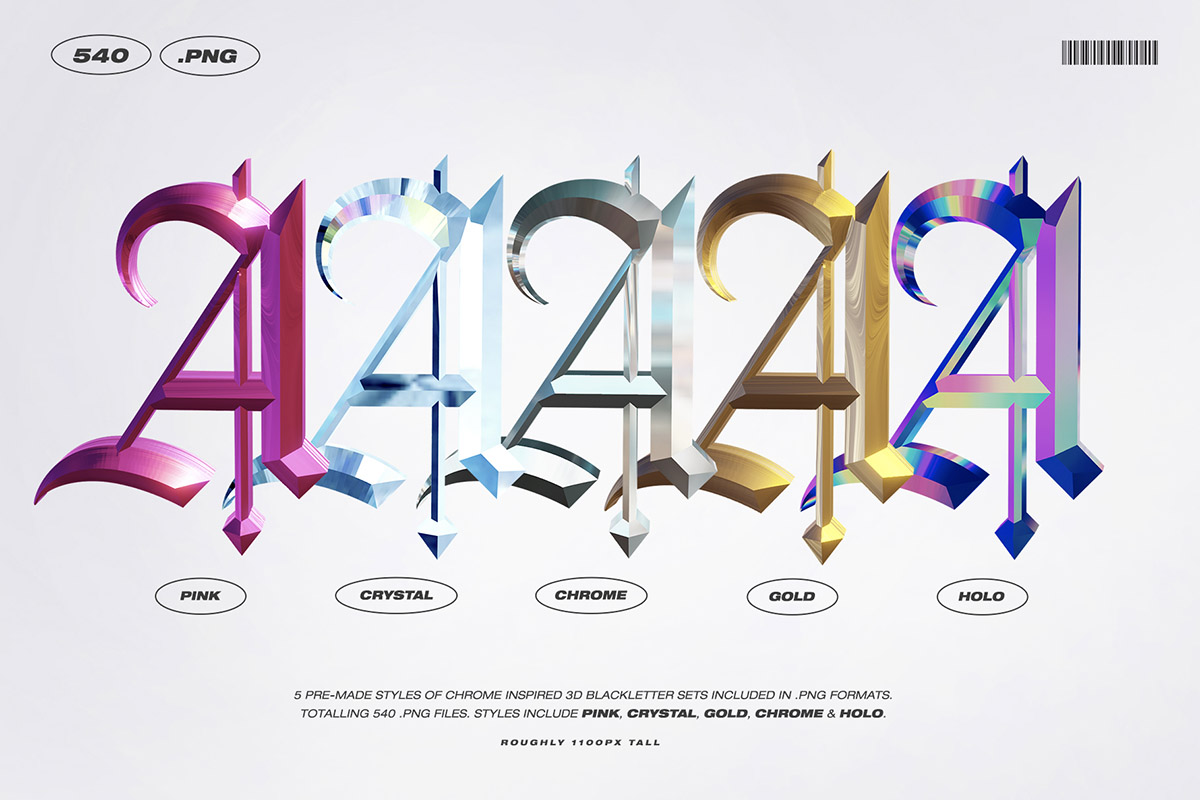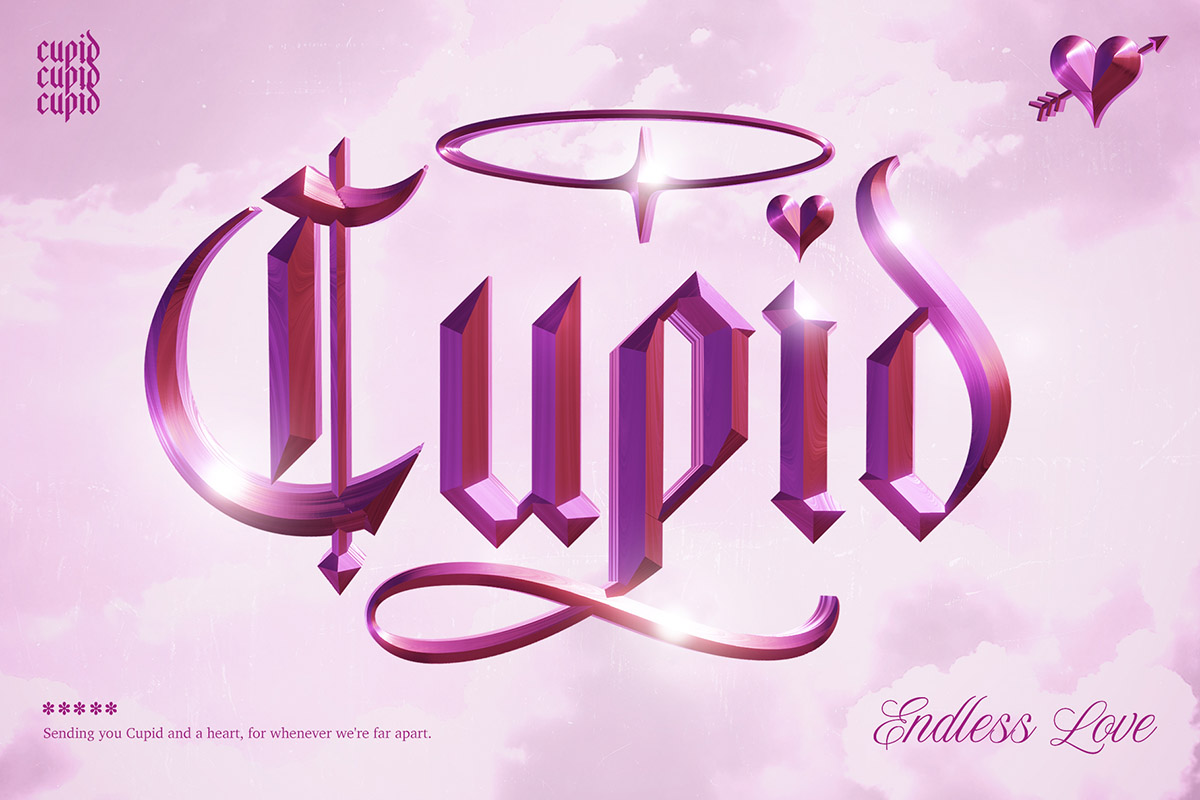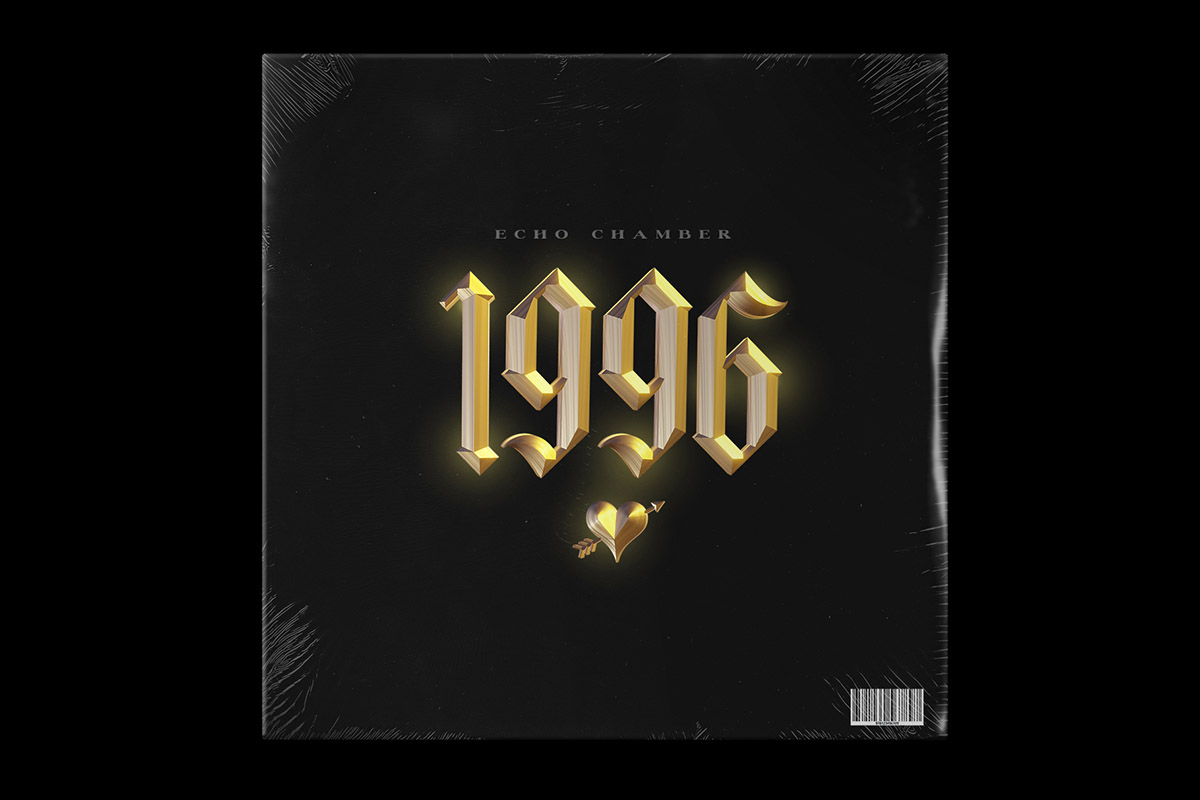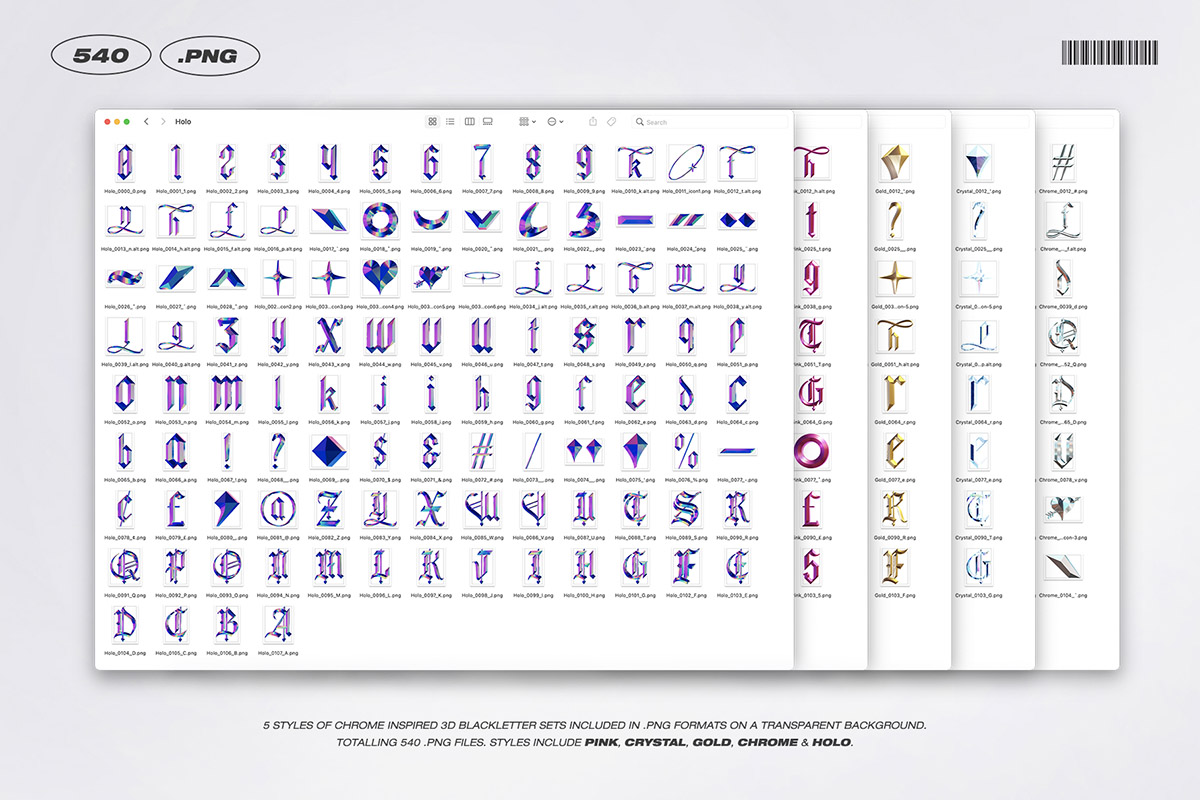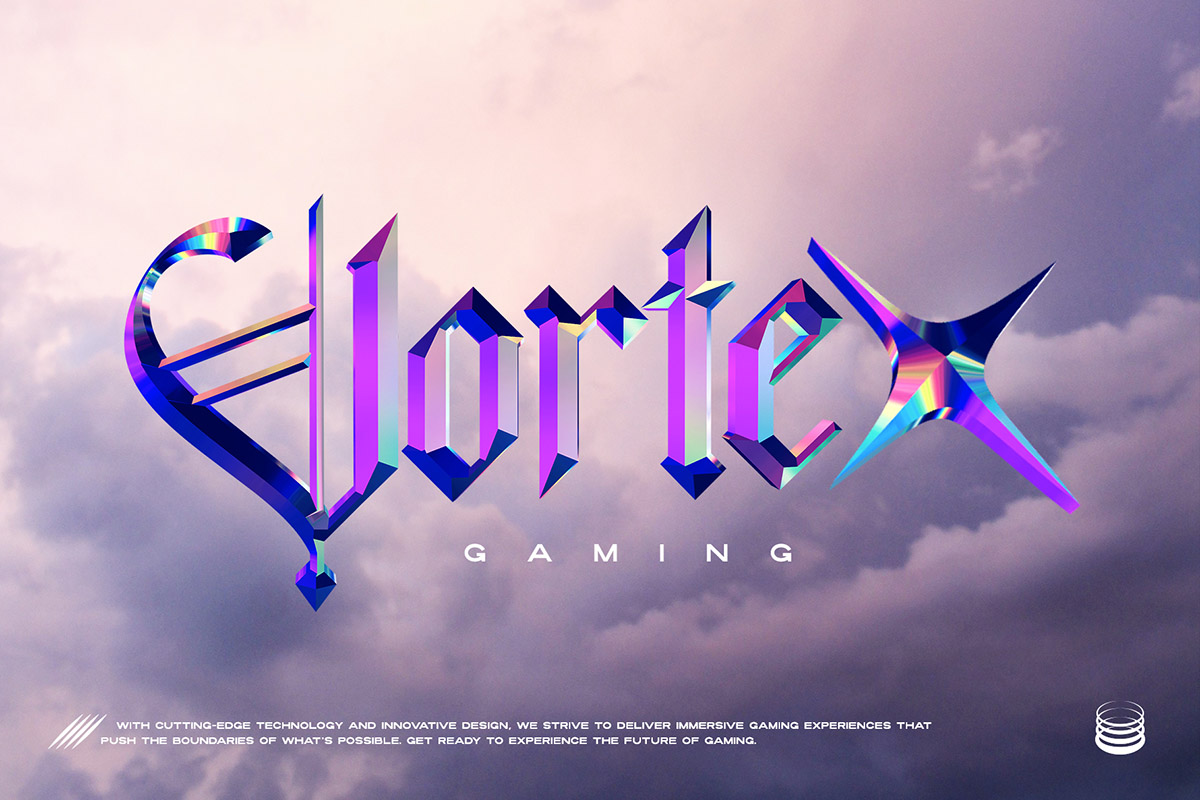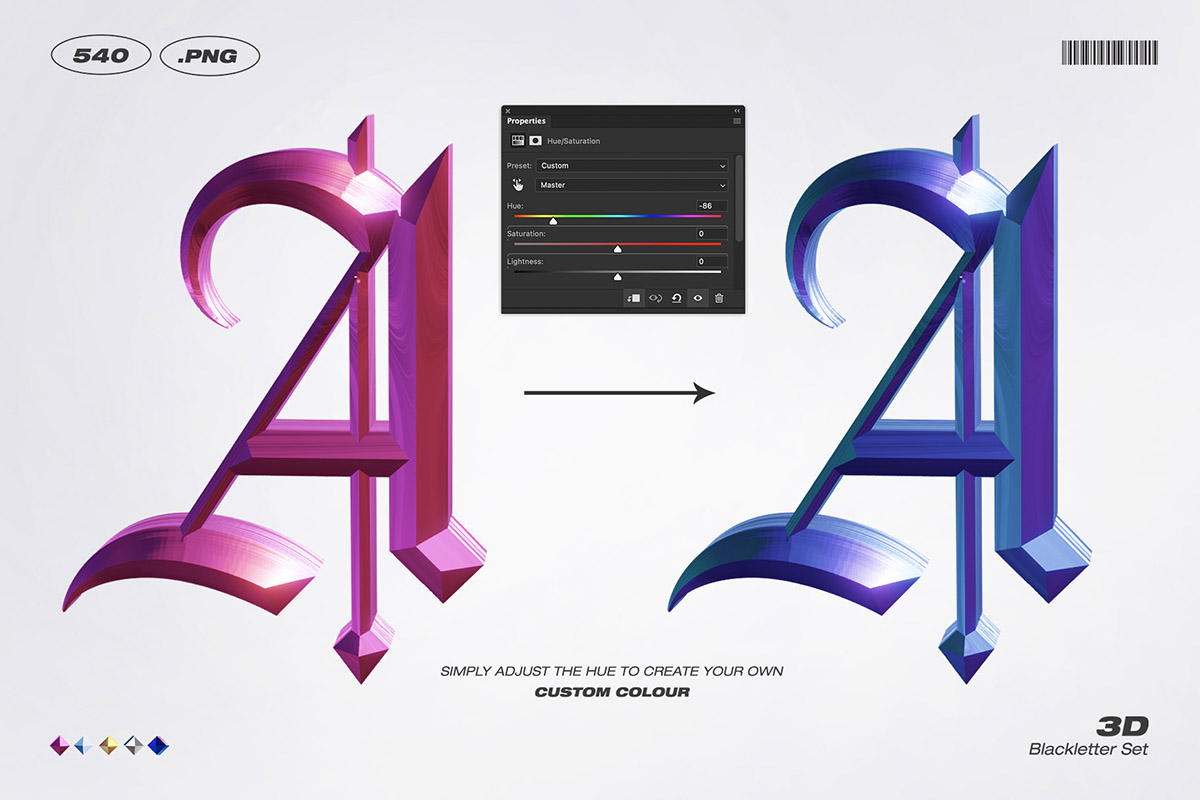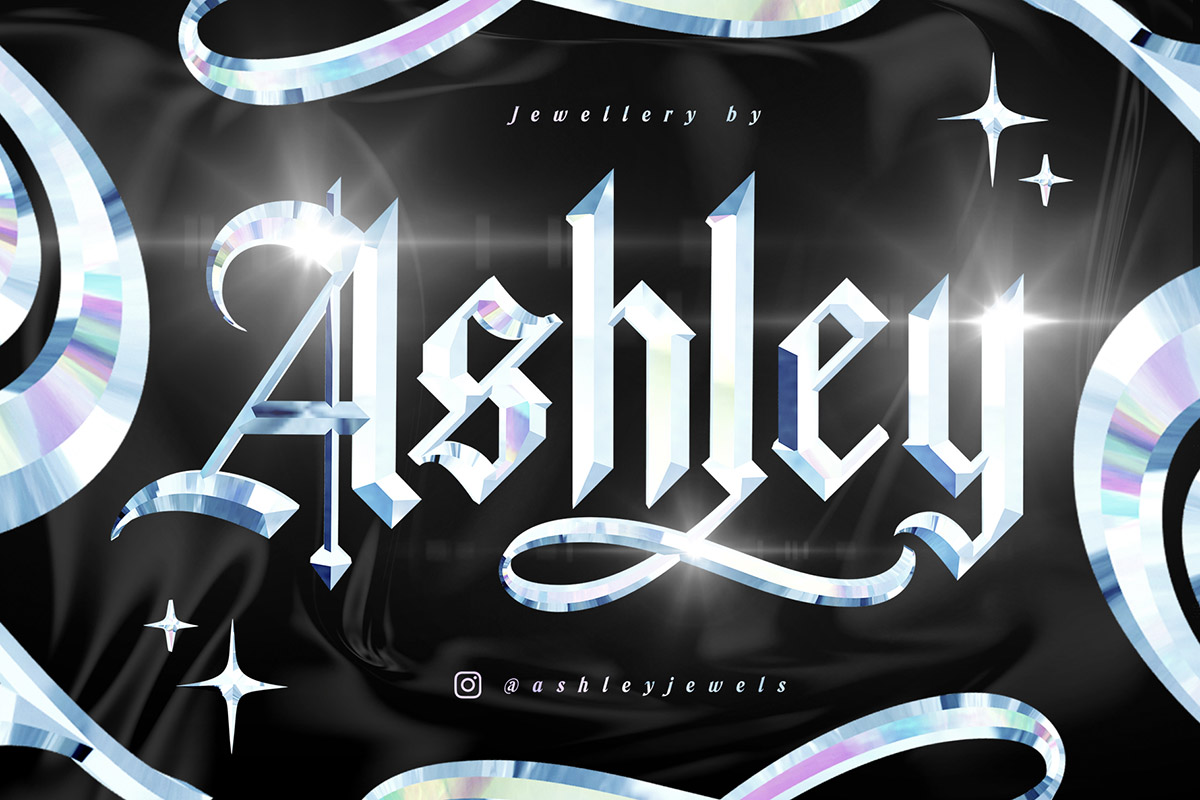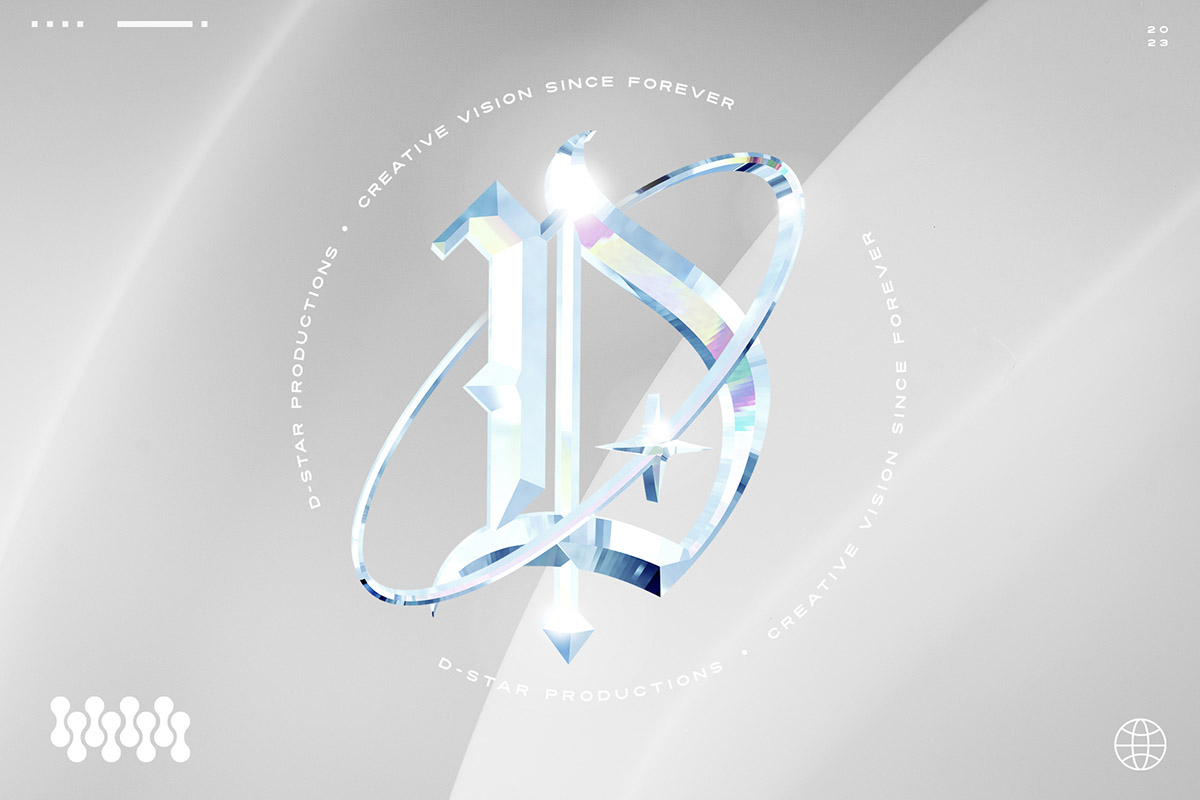 It's time to add another dimension to my popular Blackletter font
Wild Star
😎
Every letter, number, punctuation & icon glyph from the Wild Star font has been remodelled with 5 different 3D chrome effects, including
Pink, Crystal, Gold, Chrome & Holo
. Each glyph is included as it's own separate high resolution .png image on a transparent background – that means a total of
540 .png images
are included, compatible with any graphics software (roughly 1100px tall)! Drag and drop each character into place to create stunning, sharp, stand-out display text.
👉 Please note, this is not an installable font, but a collection of high resolution letters, with a 3D style applied in a .png image format. The original font can be purchased here;
Wild Star Font Duo
Thanks for checking it out, and feel free to
get in touch
if you had any queries!
~ Sam