Item: Bird & Thorn Font

Price:
$20.00
SKU:
Categories: All Products, Best Sellers, Clean Fonts, Handwriting
Tags: blogger, brand, branding, chic, classy, clean, commercial, contemporary, edgy, elegant, fashion, fashionable, feminine, Handwriting, Handwritten, logo, luxury, modern, pretty, retail, signature, smooth, stylish, thin


Our font license terms can be viewed
here
. Please get in touch if you have any licensing queries.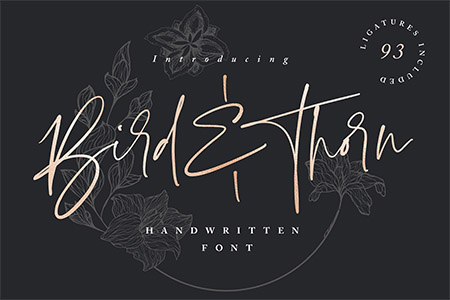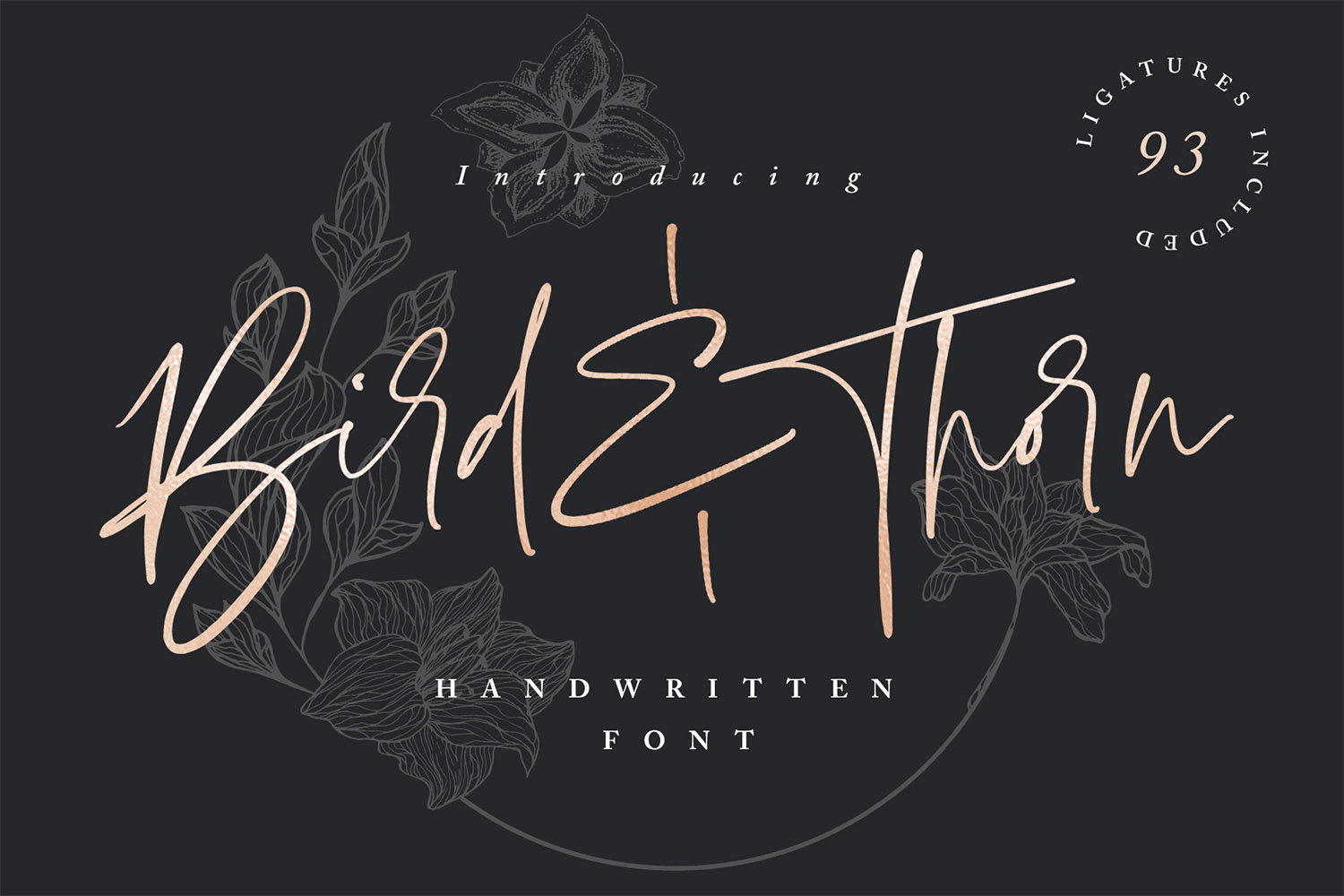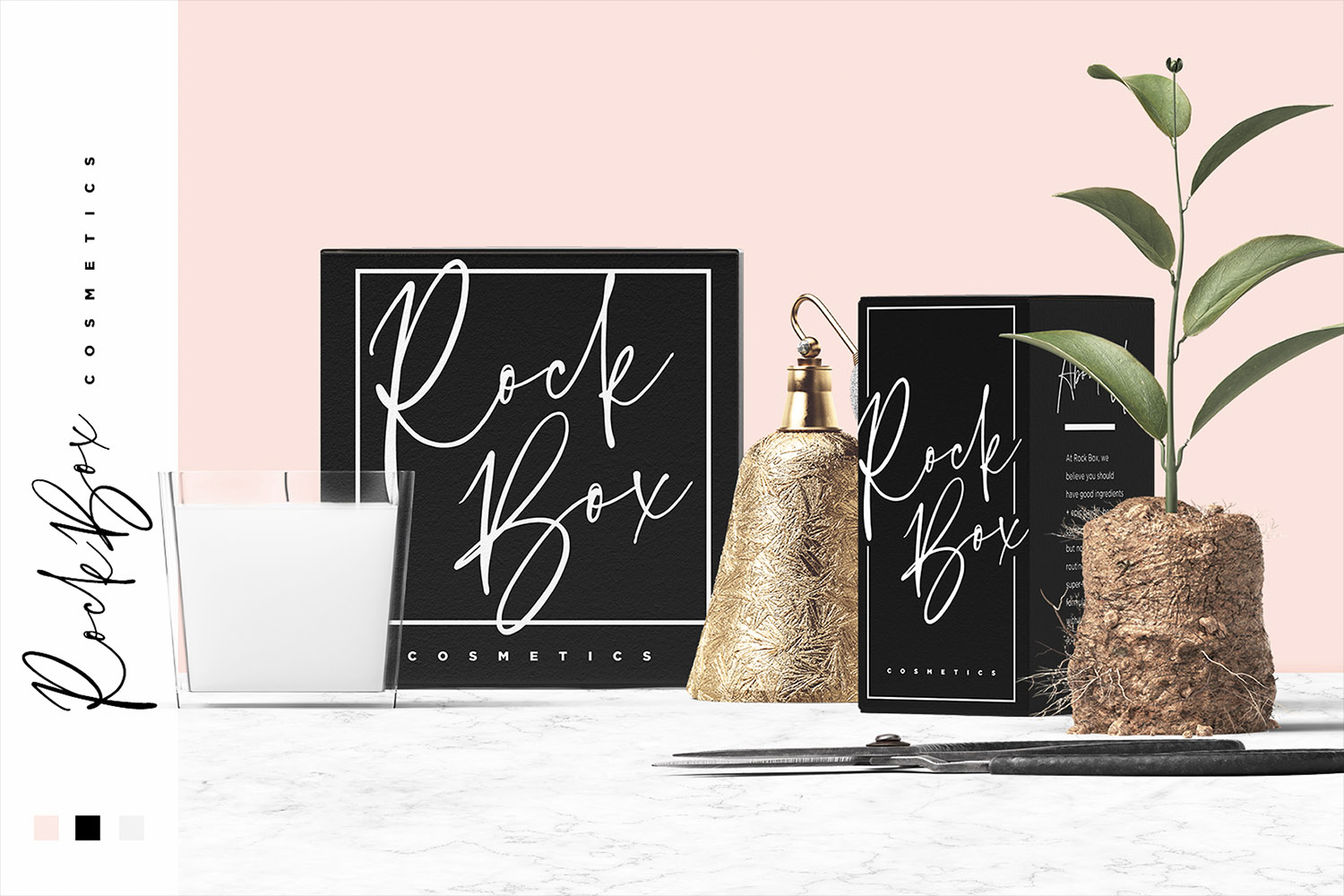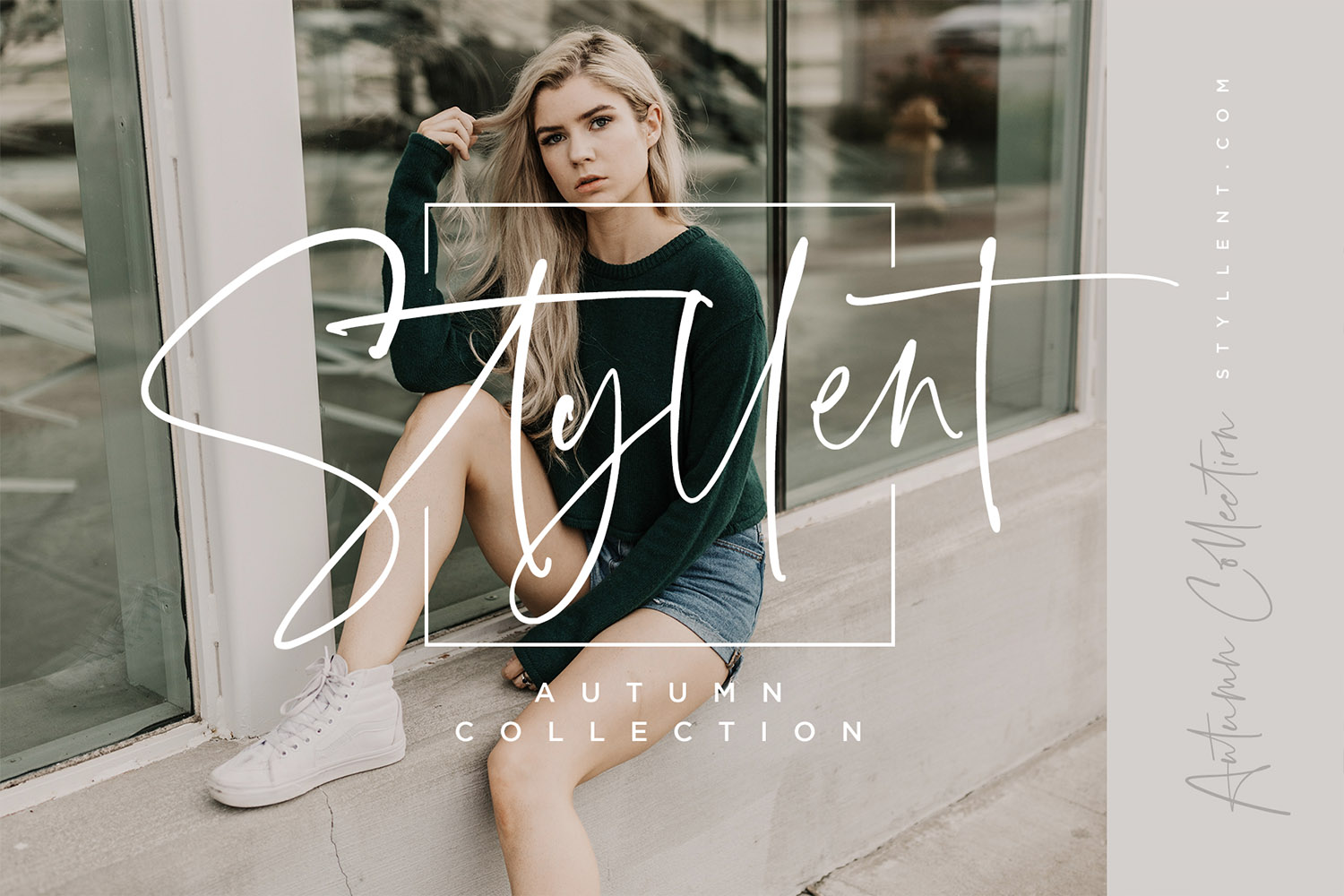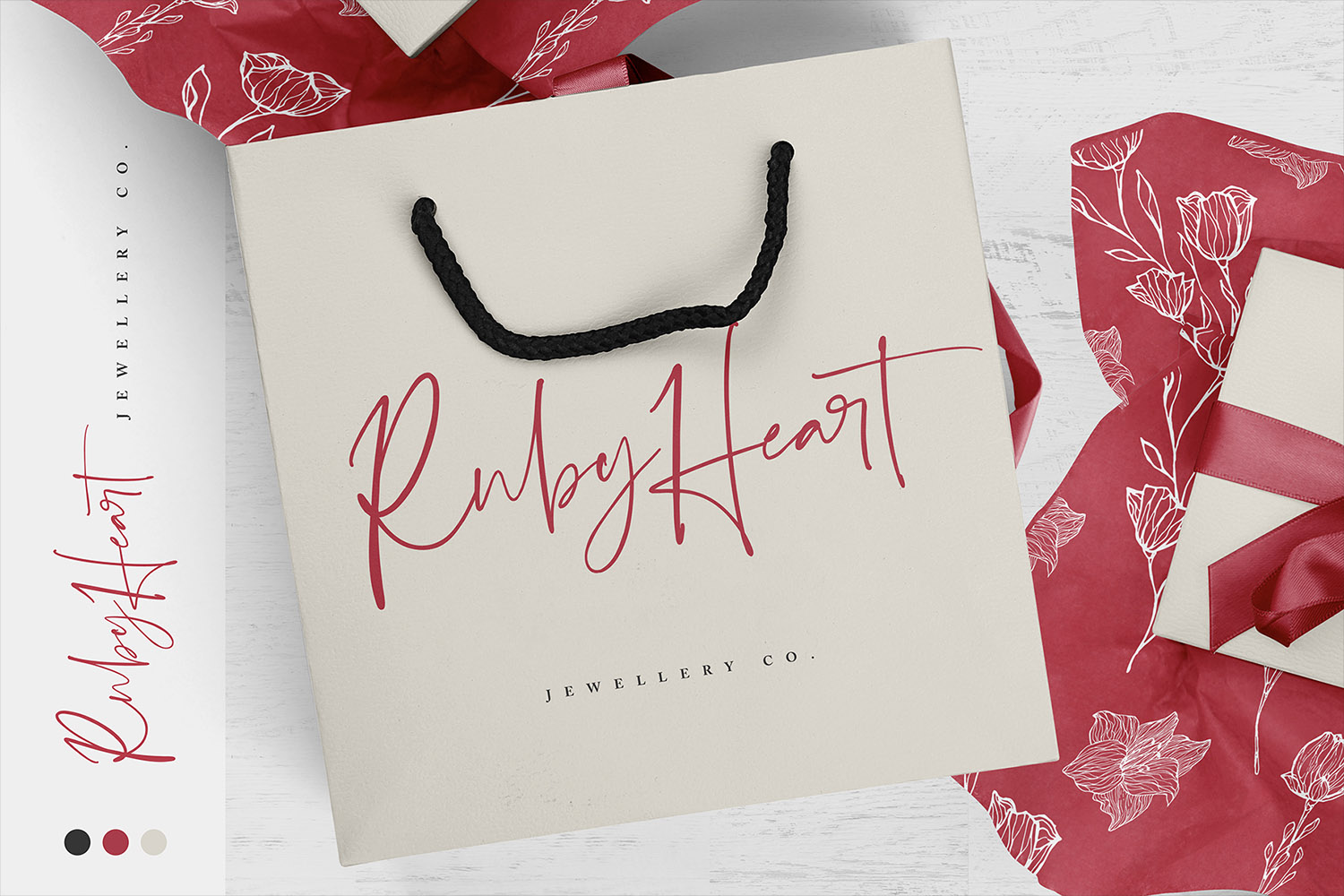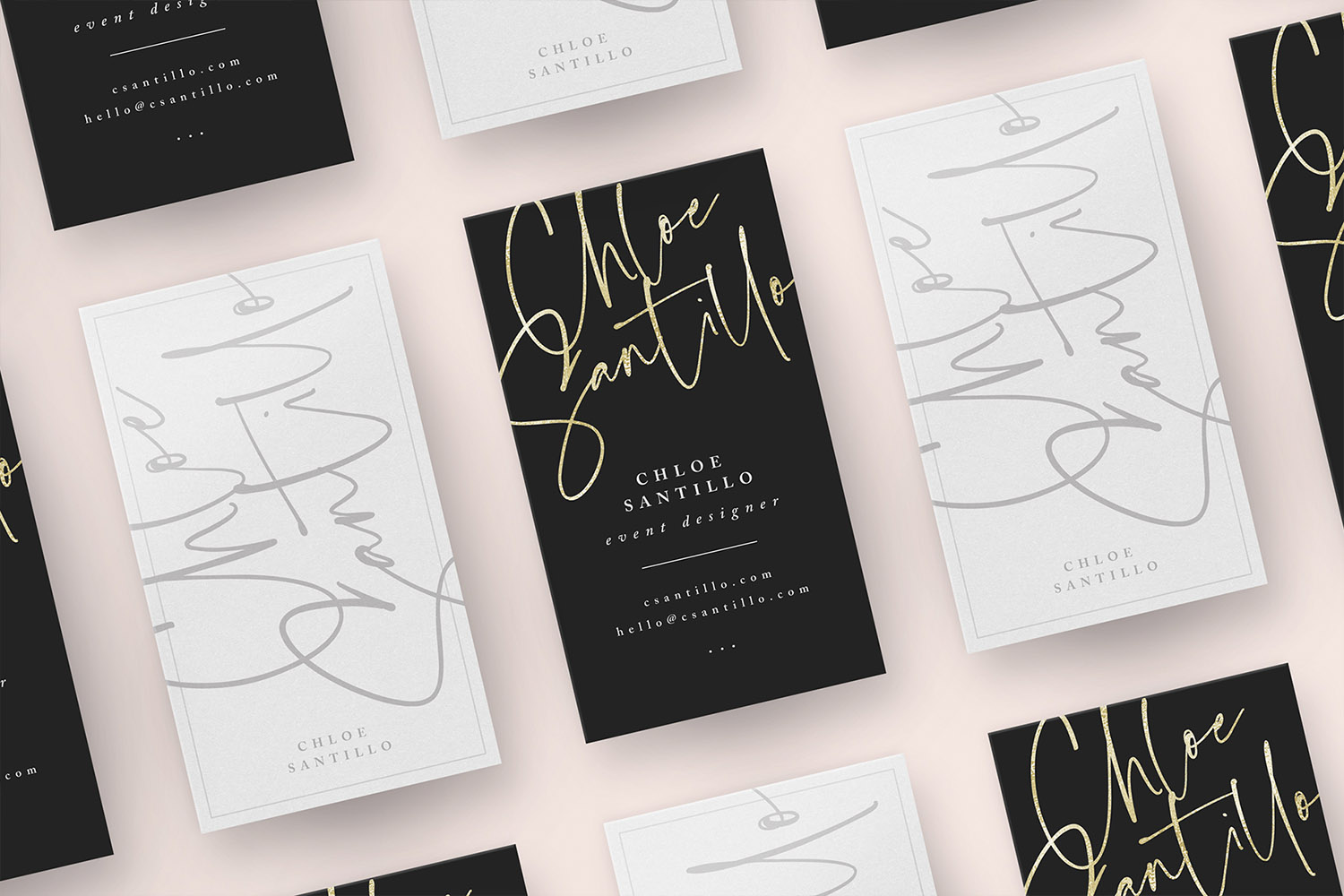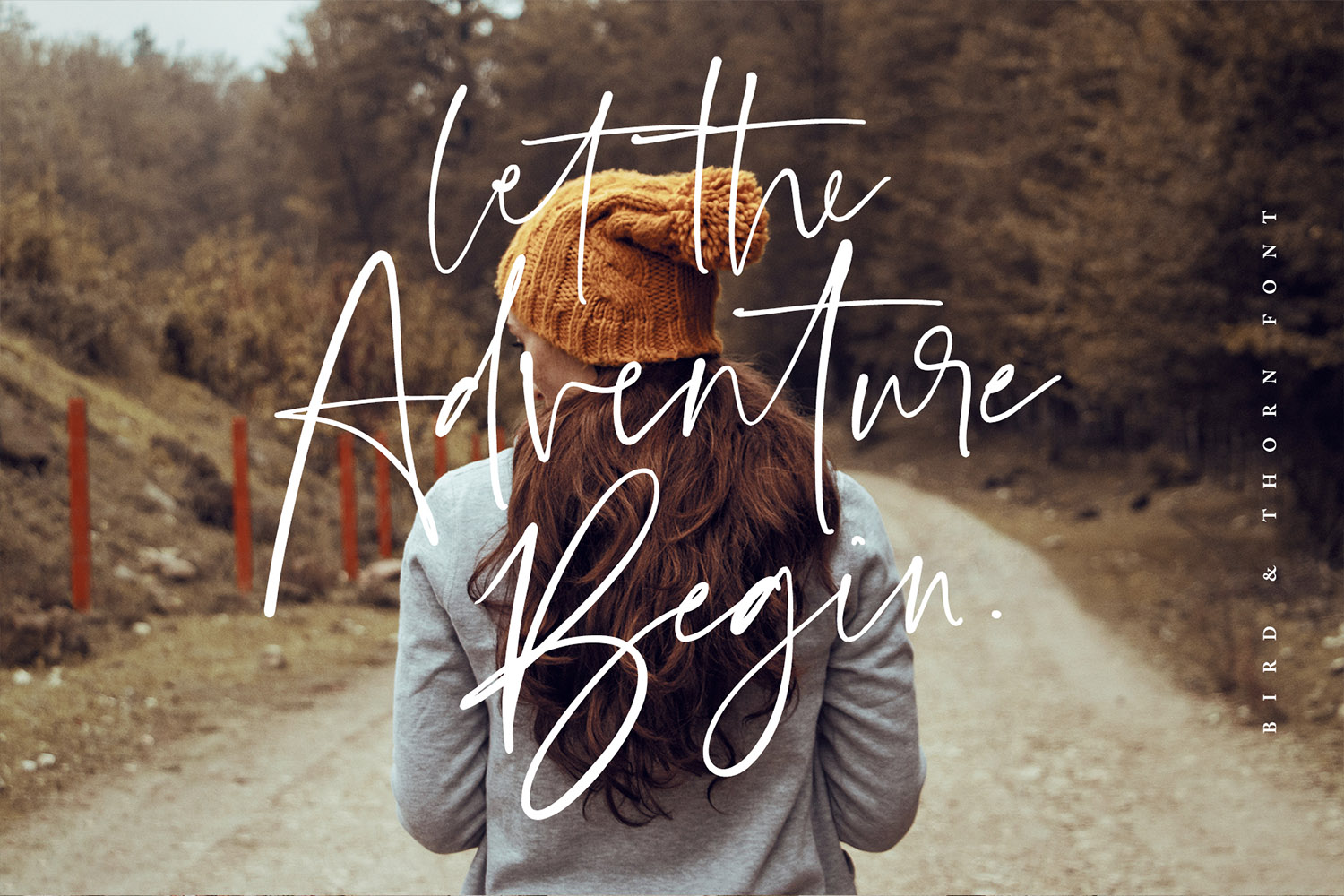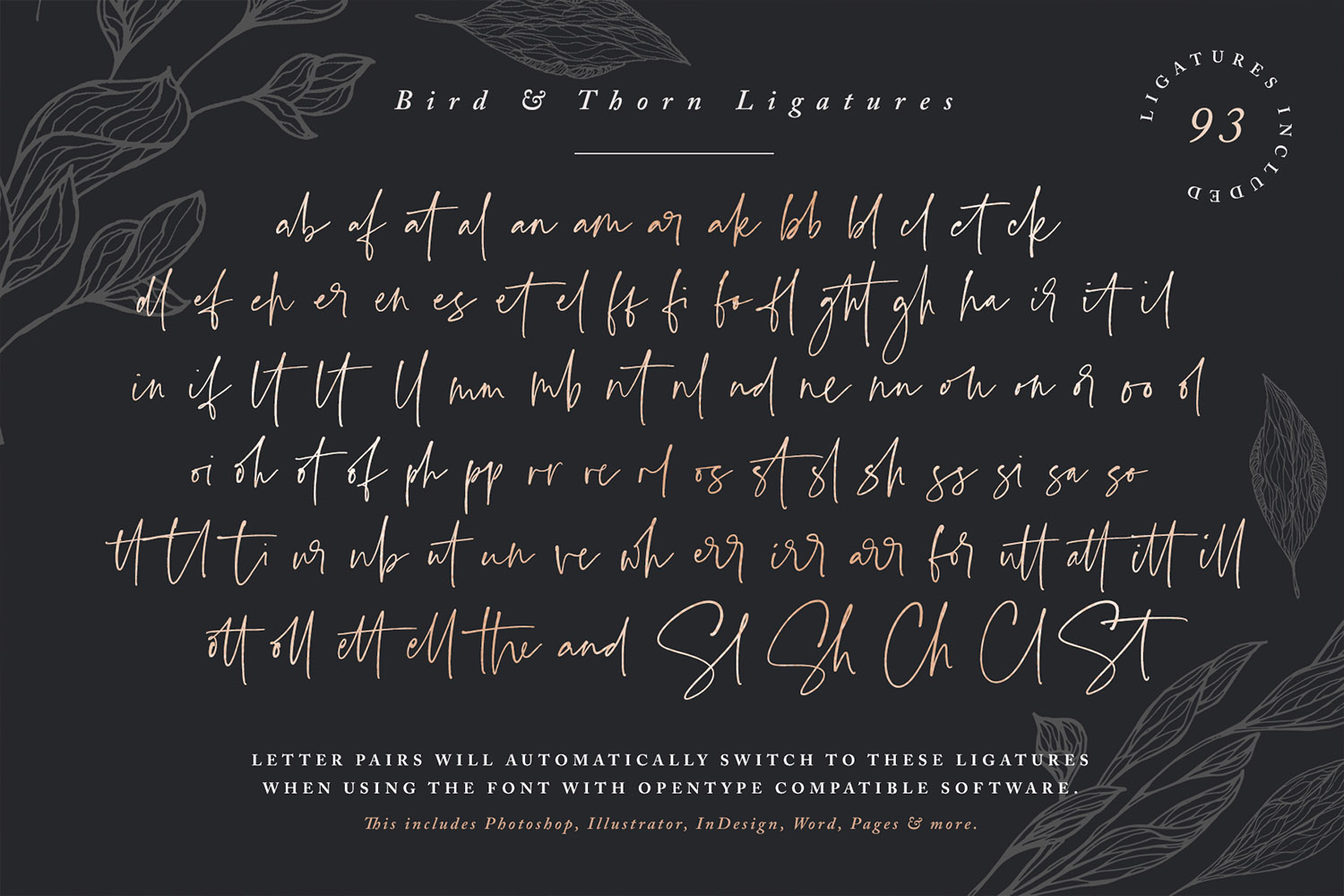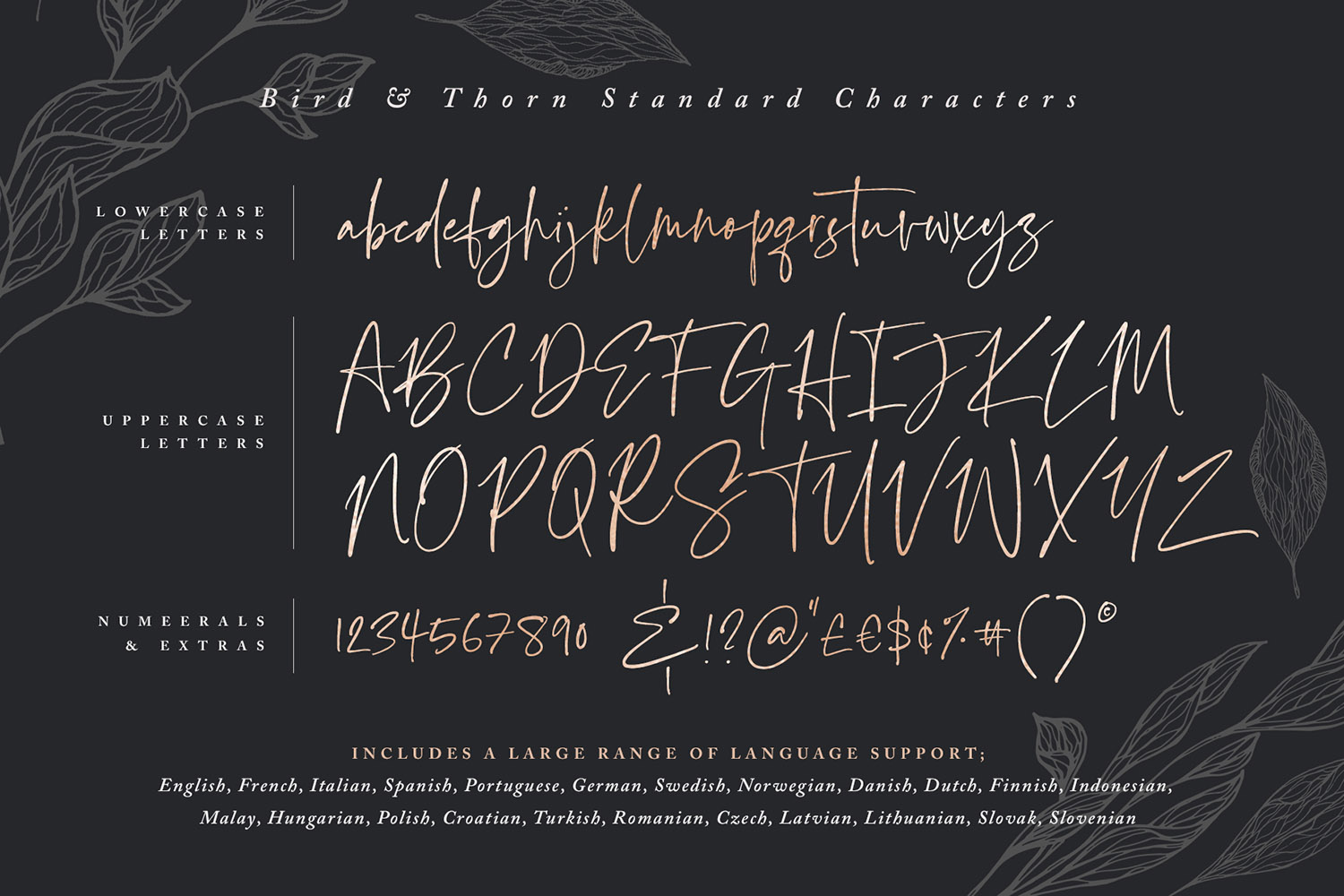 Introducing Bird & Thorn; A free-flowing, expressive script font with a stylish quality. Bird & Thorn is completely hand-drawn and designed to perfectly re-create natural handwriting; this is achieved by the addition of 93 custom ligatures. These double letters connect and flow much more authentically and are guaranteed to give your text that extra quality and distinction. It's the perfect choice for stylish branding & logo projects, product packaging, handwritten quotes & editorial design.
---
What's Included;
Bird & Thorn comes as a single font file, provided in TTF and OTF formats. It has a totally clean & smooth texture and supports a large range of characters and language support.
---
FAQs;
Accessing Ligatures • Ligatures are supported by most desktop graphics & text software (not just the fancy ones!), including Photoshop, Illustrator, InDesign, Word, Pages & Keynote. Many programs will automatically have this feature switched on for you, but if you need any help accessing then please feel free to get in touch.
Language Support • Bird & Thorn supports the following languages; English, French, Italian, Spanish, Portuguese, German, Swedish, Norwegian, Danish, Dutch, Finnish, Indonesian, Malay, Hungarian, Polish, Croatian, Turkish, Romanian, Czech, Latvian, Lithuanian, Slovak, Slovenian
---
That's it! I really hope you enjoy it, and please don't hesitate to get in touch if you have any issues or queries.
~ Sam