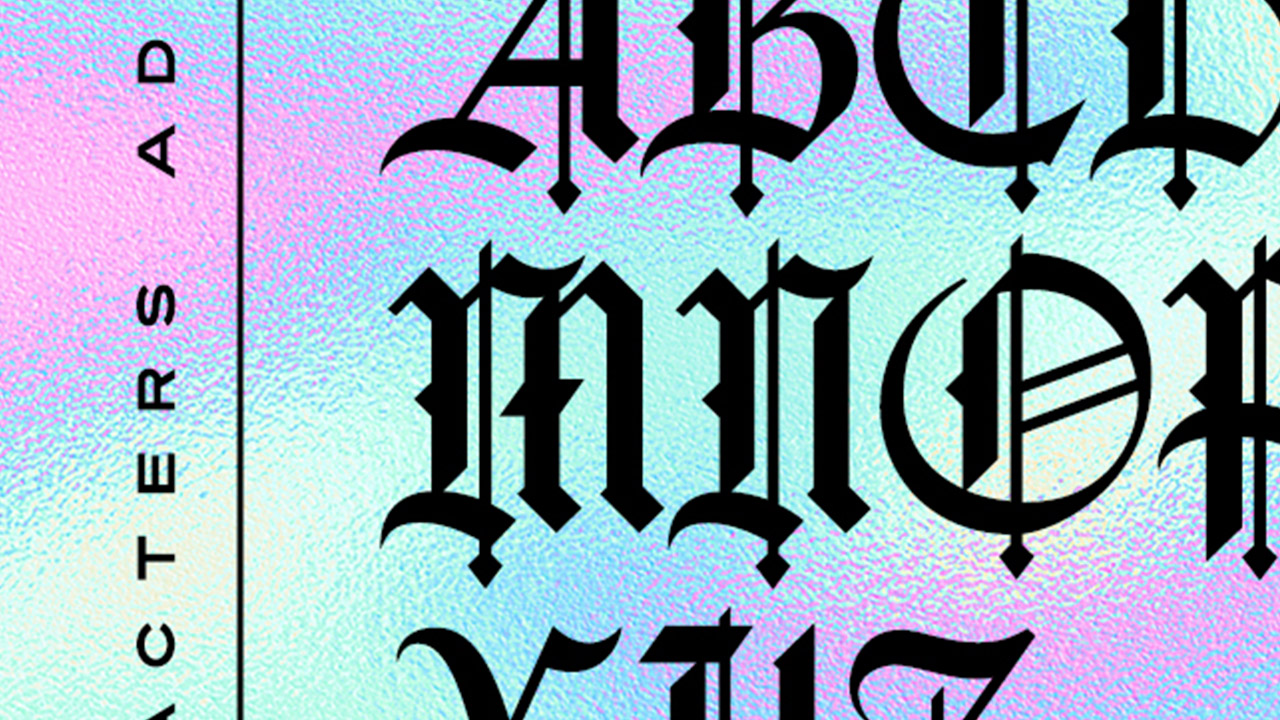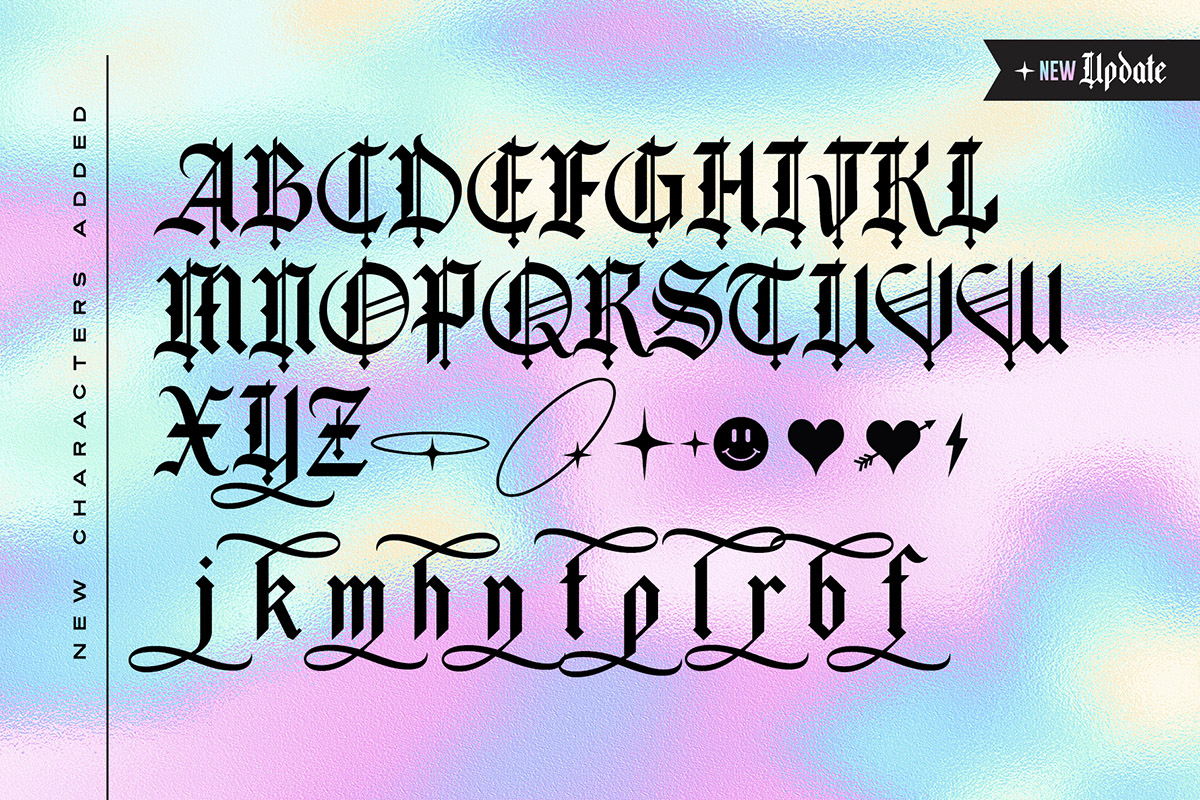 Hello font lovers, you may remember in 2021 I launched my very first blackletter font
Wild Star
– a fresh, modern take on a classic style. Well, you may be glad to hear that it just got a MAJOR facelift! Introducing a totally new uppercase set, new flourished lowercase characters, and new fun icons – that's 45 new glyphs for you to play with!
Check it out via the link below for some examples of these new characters in use. The update is free for past purchasers of Wild Star – just log in and re-download the font 🙂

I've always loved this font – an edgy-yet-playful blackletter, but knew deep down it could be even better, and I could inject even more personality into it with these new characters. But was I finished there? Of course not, because another idea soon popped into my head… How cool would these letters look in 3D? This sparked the creation of a brand new product, the Wild Star 3D Blackletter Set – a 3D re-modelling of Wild Star with 5 different 3D chrome effects applied, including Pink, Crystal, Gold, Chrome & Holo. Instead of a traditional installable font, this set provides each glyph as it's own separate high resolution .png image on a transparent background – that means a total of 540 .png images are included, compatible with any graphics software (roughly 1100px tall)!

I hope you enjoy these new additions to the Set Sail family. Now go and add some modern Gothic typography to your design projects – I can't wait to see it in use.

~ Sam

---
Take a look at Wild Star and Wild Star 3D in my Font Shop for your next design project;