Item: Wubble SVG Font & Letterset

Price:
$24.00
SKU:
Categories: 3D Fonts, All Products, Clean Fonts, SVG Fonts
Tags: 00s, 2000, 2000s, 3d, balloon, bubble, Chrome, color, colour, fun, kids, liquid, metal, Metallic, playful, shiny, svg, trendy, Y2K


Our font license terms can be viewed
here
. Please get in touch if you have any licensing queries.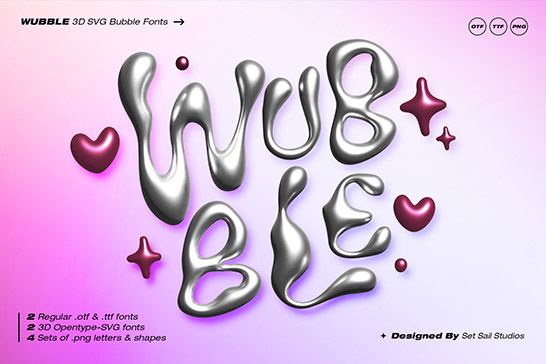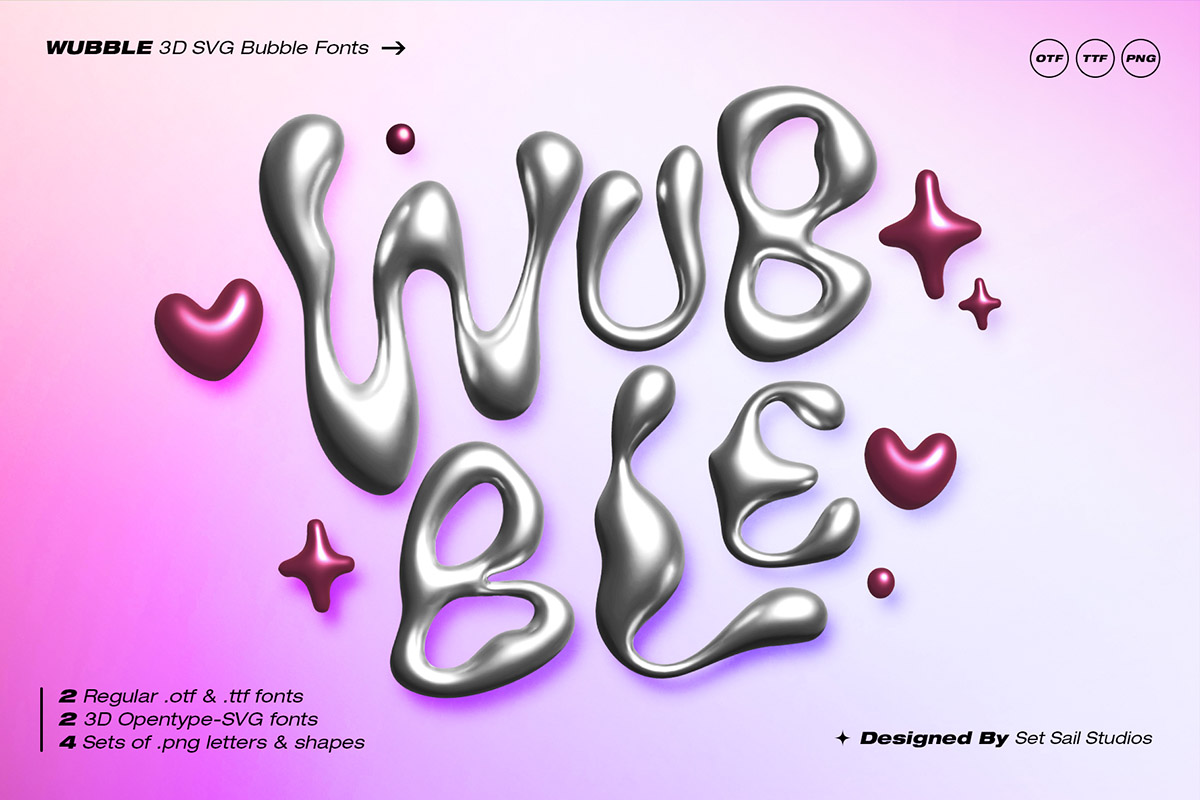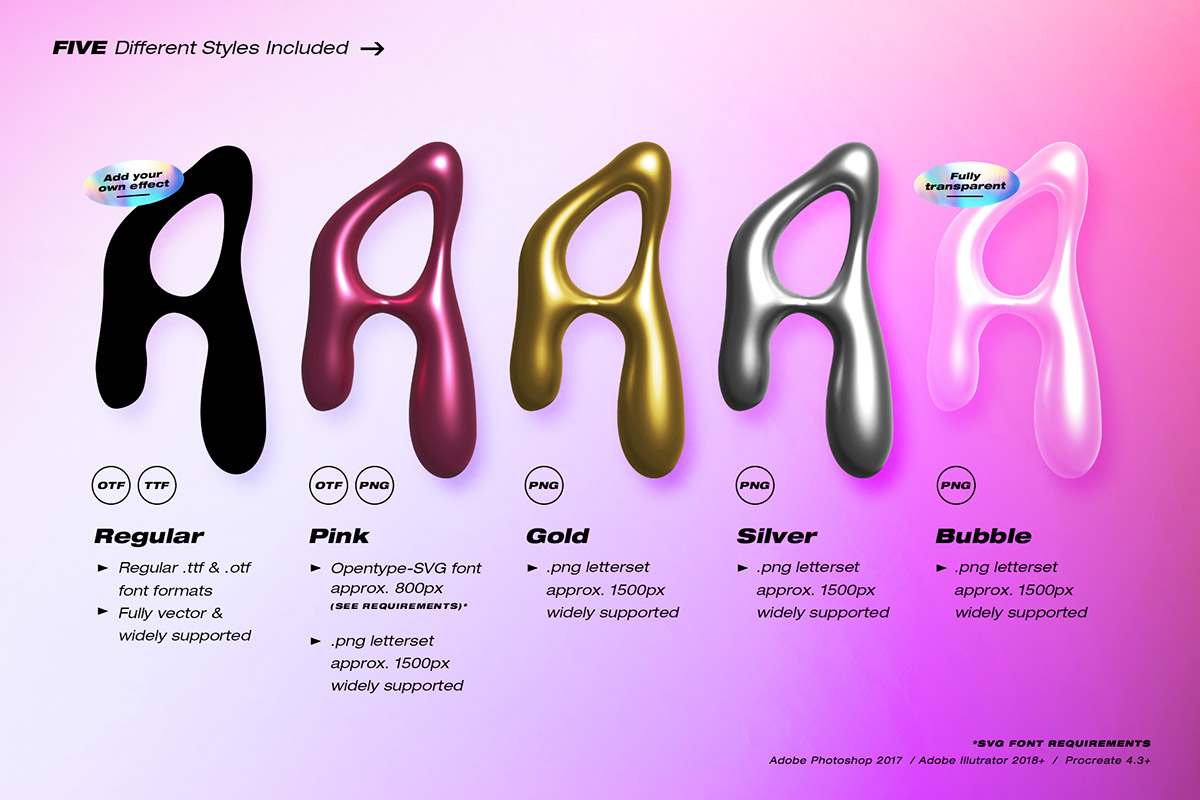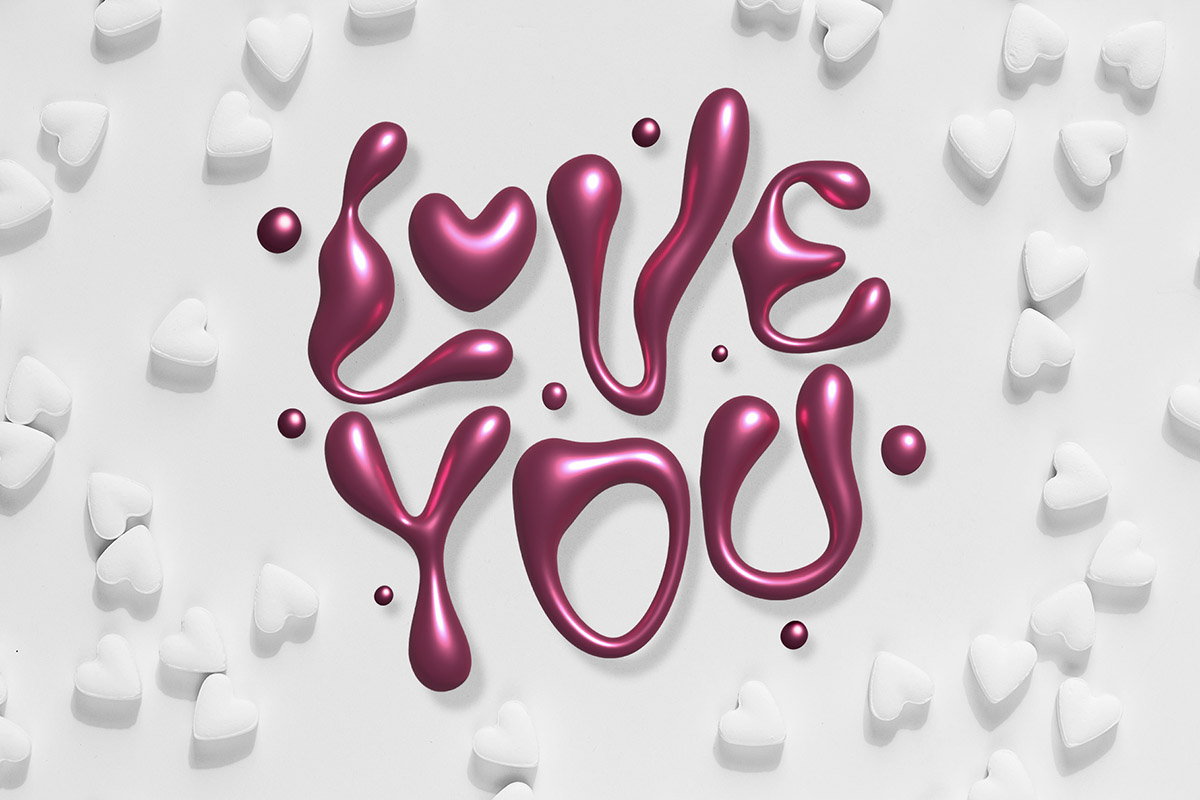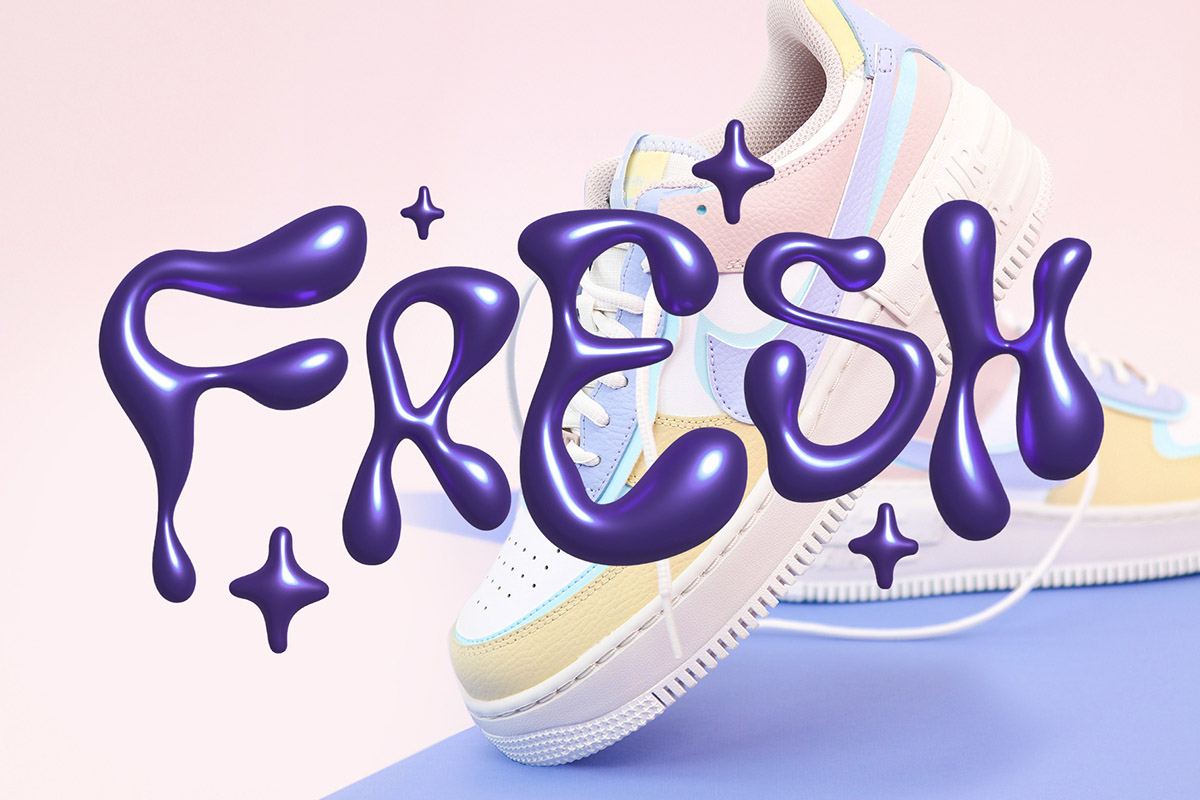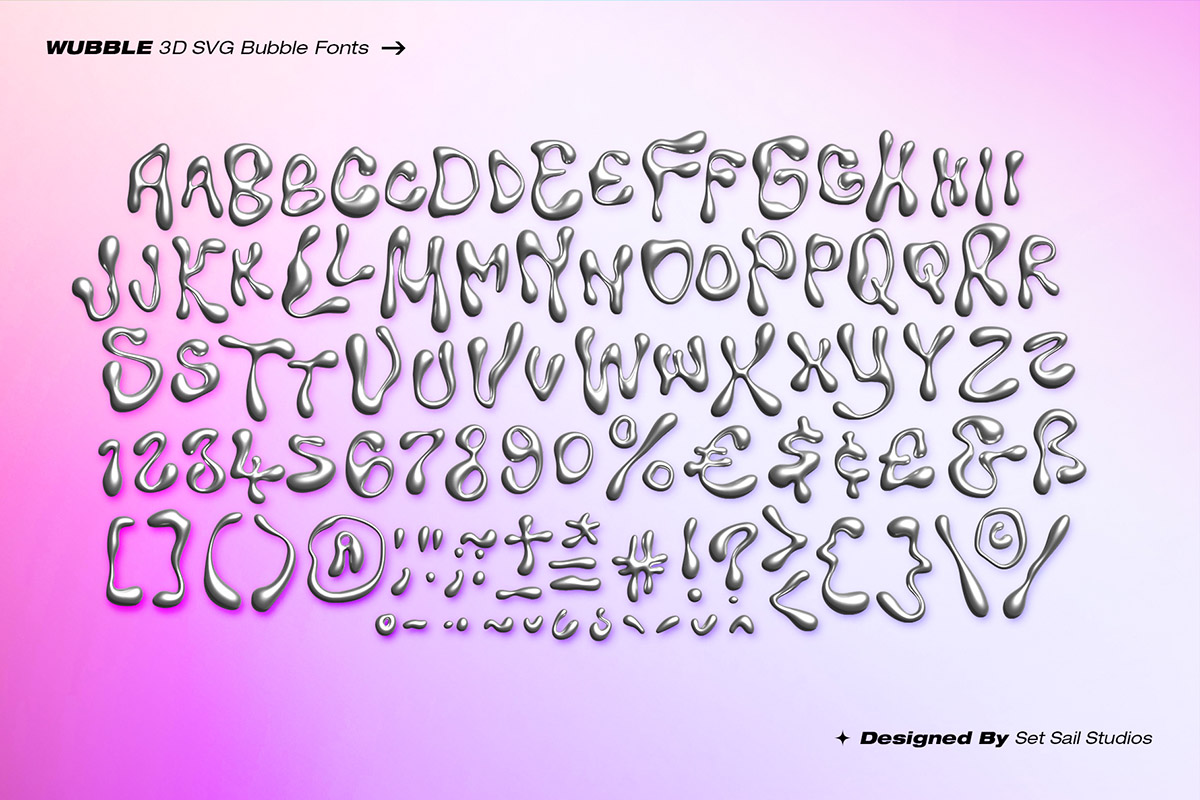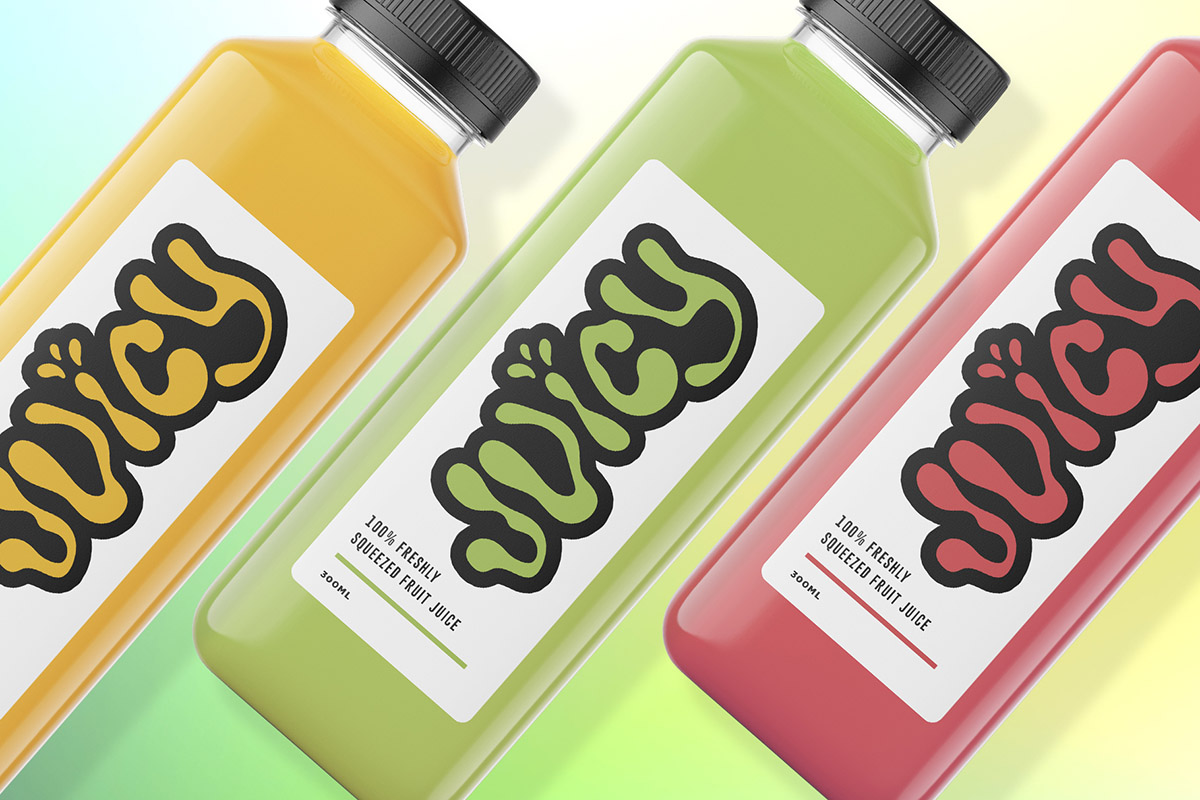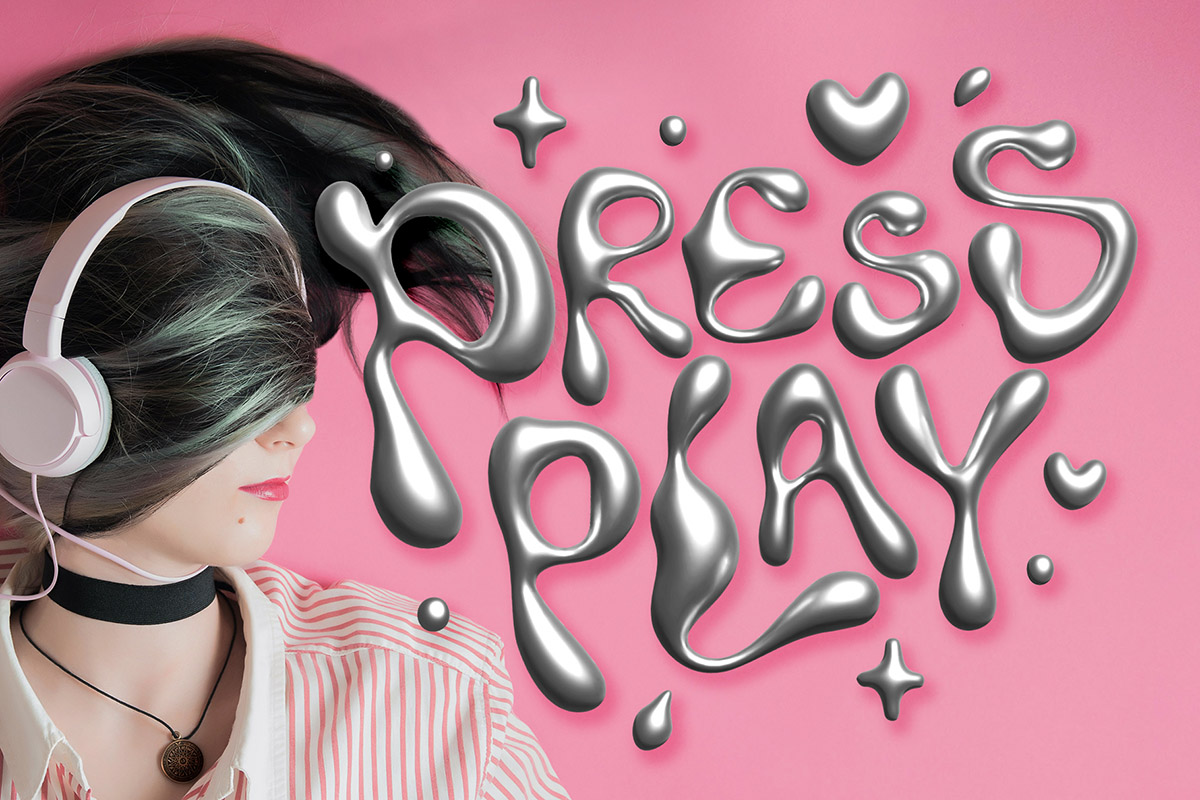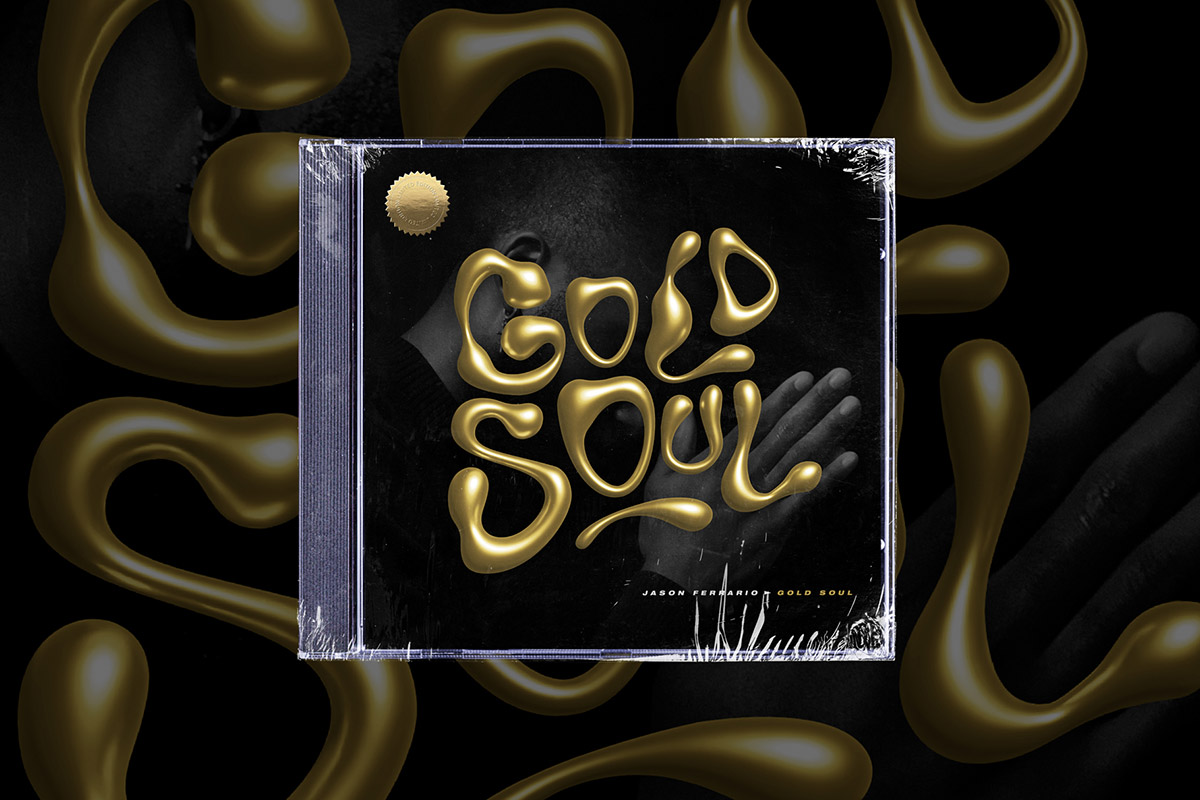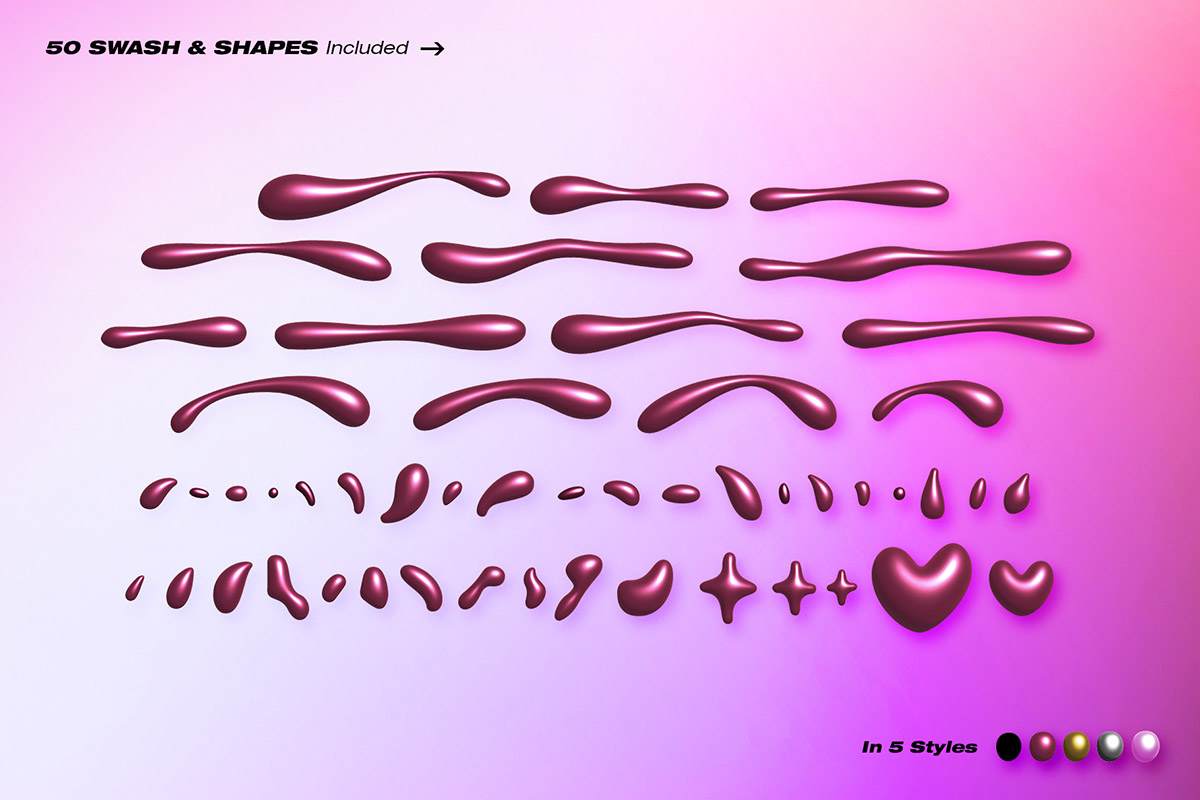 Dig out your Nokia and Tamagotchi beacuse I'm dragging some Y2K influenced bubble-typography into the present day! This irresistible 3D type set is provided as both a type-able font and a .png letterset, in 5 different pre-made styles. Oh, and yeah, I actually did call it Wubble 😎.
---
Wubble Consists of a full set of upper and lowercase bubble characters, including numerals, punctuation, and multilingual support. It also includes a set of 50 swashes and shapes to compliment your bubble text.
The letters, swashes and shapes are provided in the following formats;
2 Regular Fonts (.ttf/.otf) • Includes the full set of Wubble letters, as well as a separate font including the swashes and shapes. The regular fonts are in a traditional font format and are widely supported, but do not have the built-in 3D bubble effect.
2 Opentype-SVG Fonts (.otf) • ❗Require Photoshop CC 2017, Illustrator CC 2018, or Procreate 4.3 (or newer) to use. Opentype-SVG fonts are included for the Pink Set of Wubble letters, swashes and shapes. The pink 3D bubble effect is built into each letter, just simply install as a regular font and type away! See video for changing colour in Photoshop; https://youtu.be/WM_inj77K1s
4 Image Lettersets (.png) • The full set of 3D Wubble letters, swashes and shapes are also included as separate .png images on a transparent background, which are widely supported by graphics programs. This includes all characters for all 4 3D styles (Pink, Gold, Silver and Bubble). See video for changing colour in Photoshop; https://youtu.be/WM_inj77K1s
---
Language Support • The Regular Wubble font contains language support for; English, French, Italian, Spanish, Portuguese, German, Swedish, Norwegian, Danish, Dutch, Finnish, Indonesian, Malay, Hungarian, Polish, Croatian, Turkish, Romanian, Czech, Latvian, Lithuanian, Slovak, Slovenian.
The Opentype-SVG font and .png sets contain the following accents which can be manually added to your letters; ¨ ˜ ´ ˆ ` ˚ ˘ ˉ ˝ ˇ˛ ¸

Thanks for checking it out, and feel free to get in touch if you have any queries.
~ Sam