Item: The Acres Font Duo

Price:
$26.00
SKU:
Categories: All Products, Clean Fonts, Font Duos, Sans Serif, Serif
Tags: branding, chic, classy, contrast, elegant, Expensive, fancy, fashion, glamorous, high end, luxury, modern, packaging, quality, serif, strong, stylish


Our font license terms can be viewed
here
. Please get in touch if you have any licensing queries.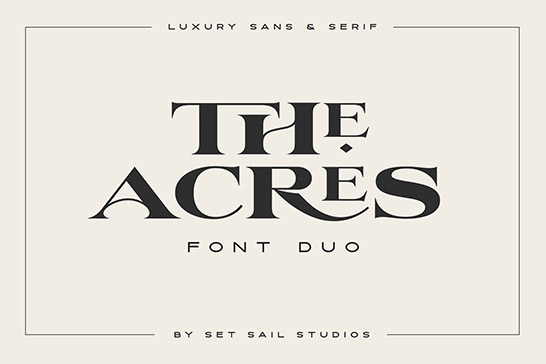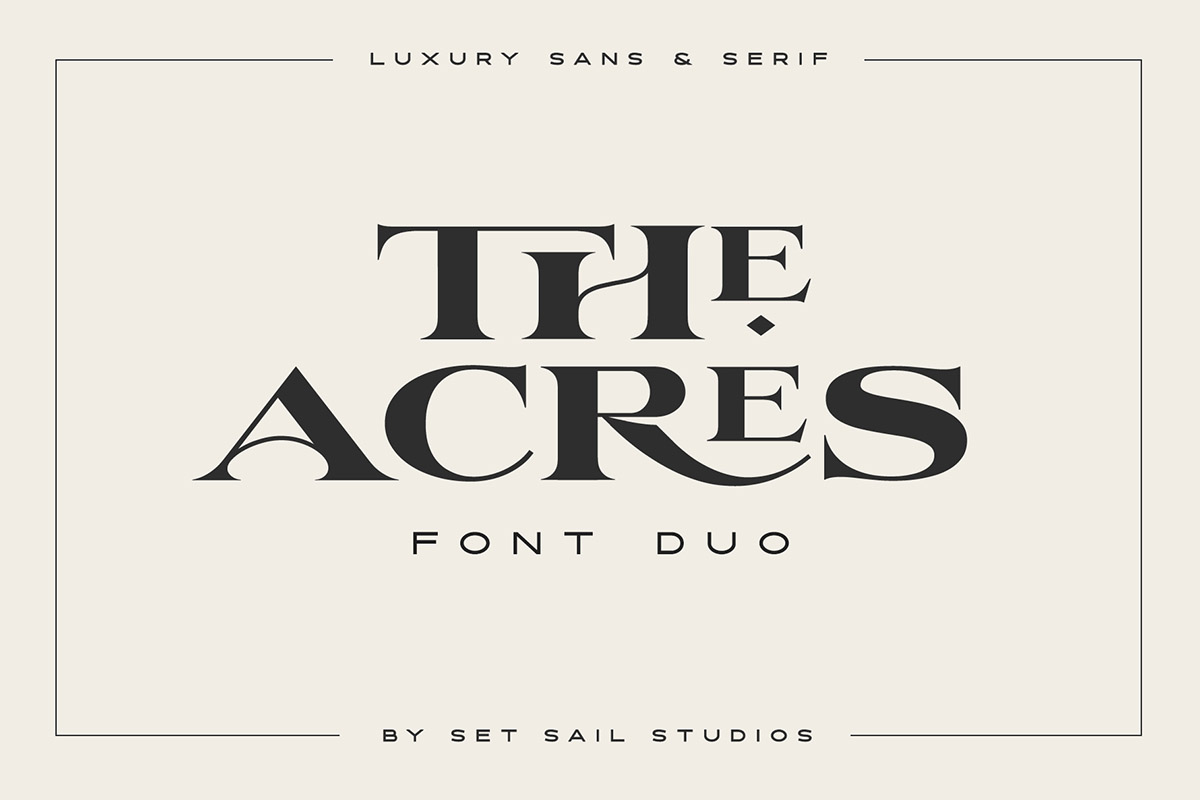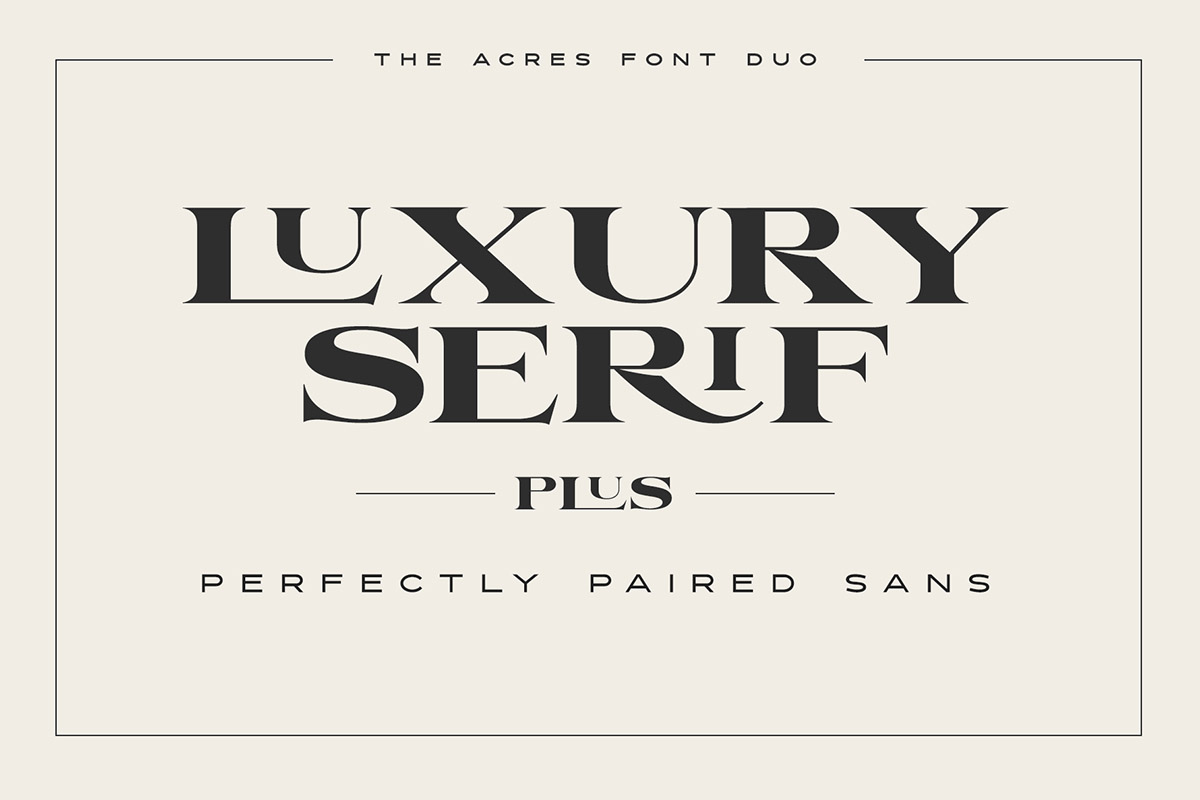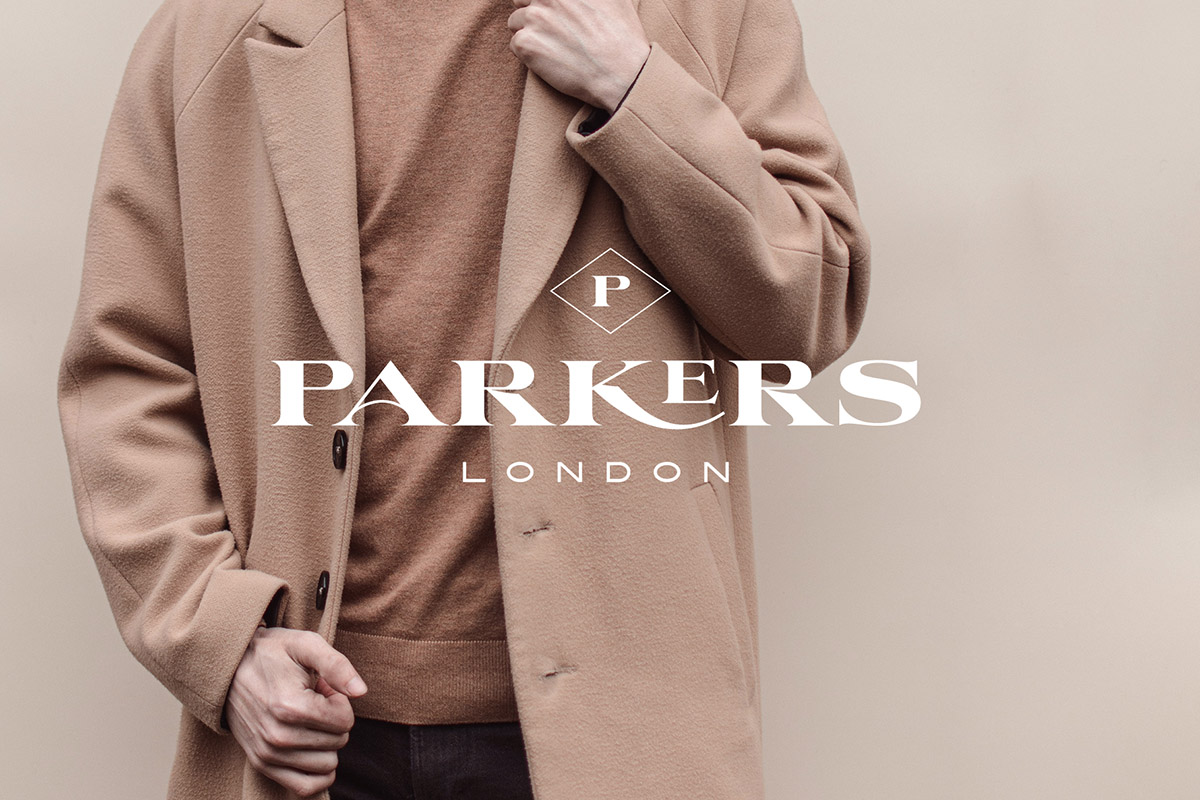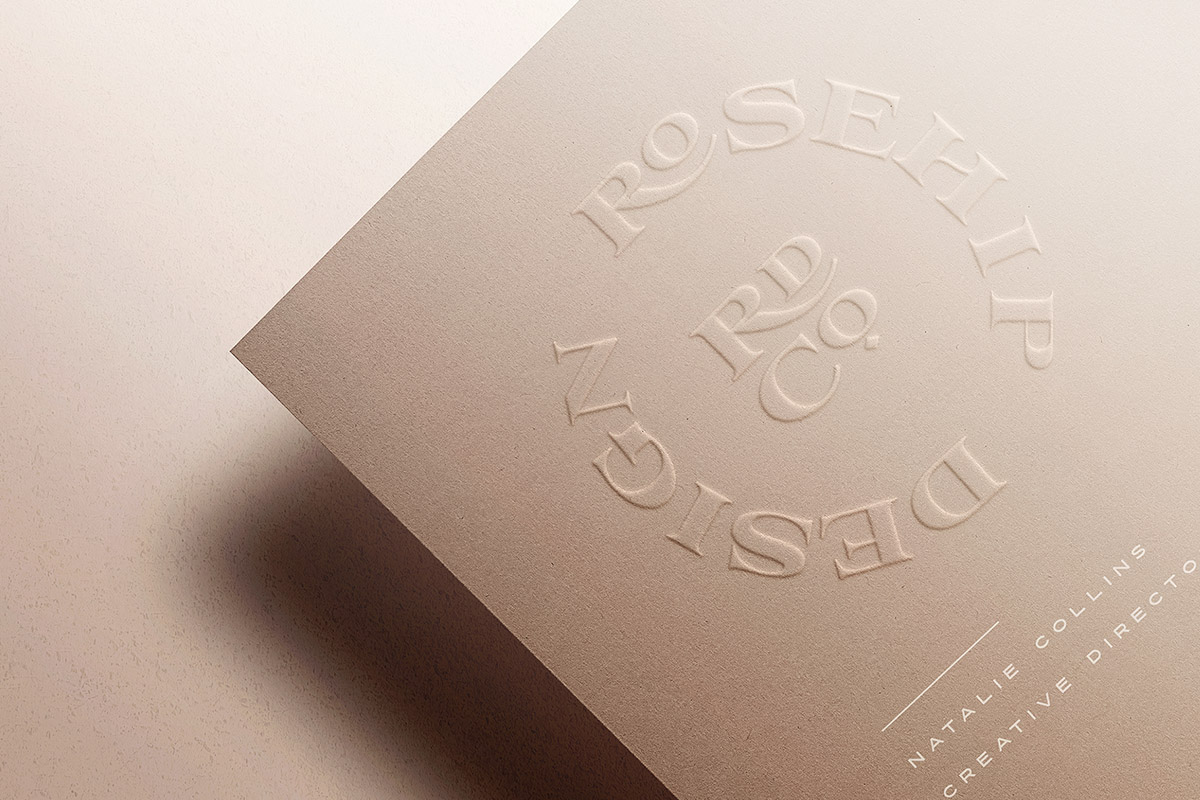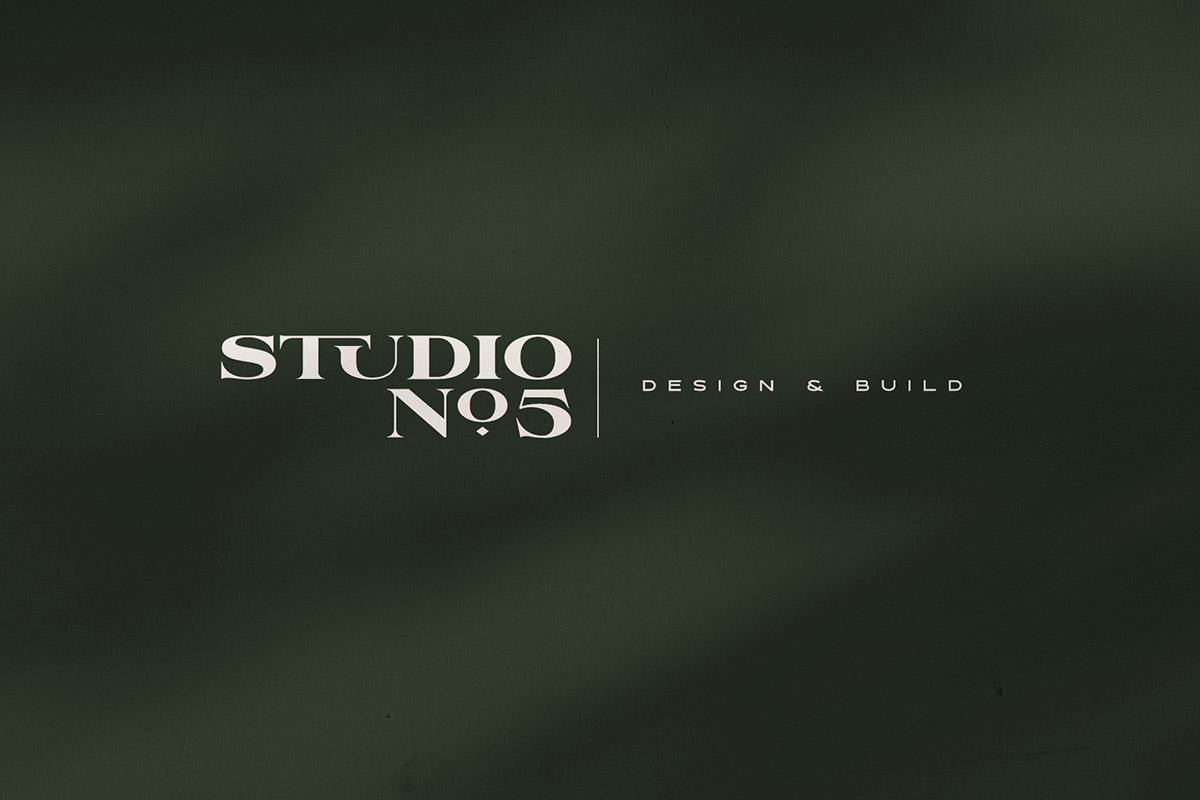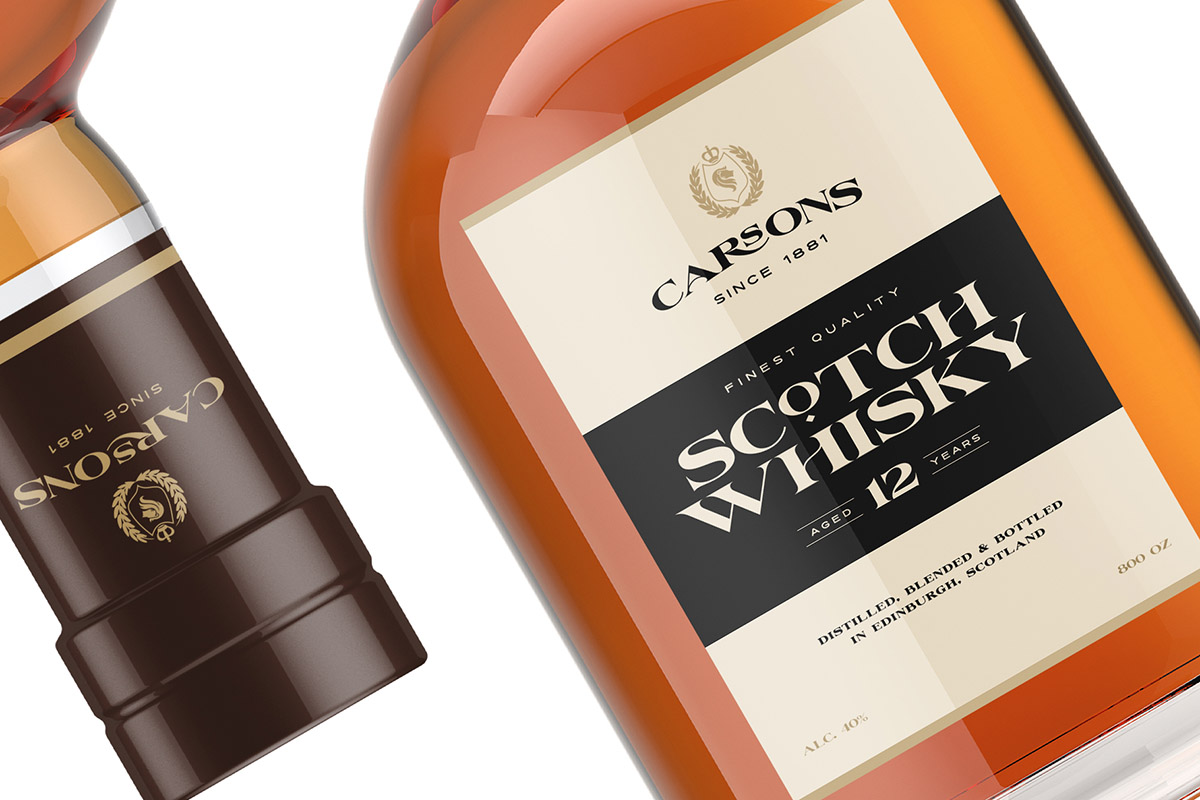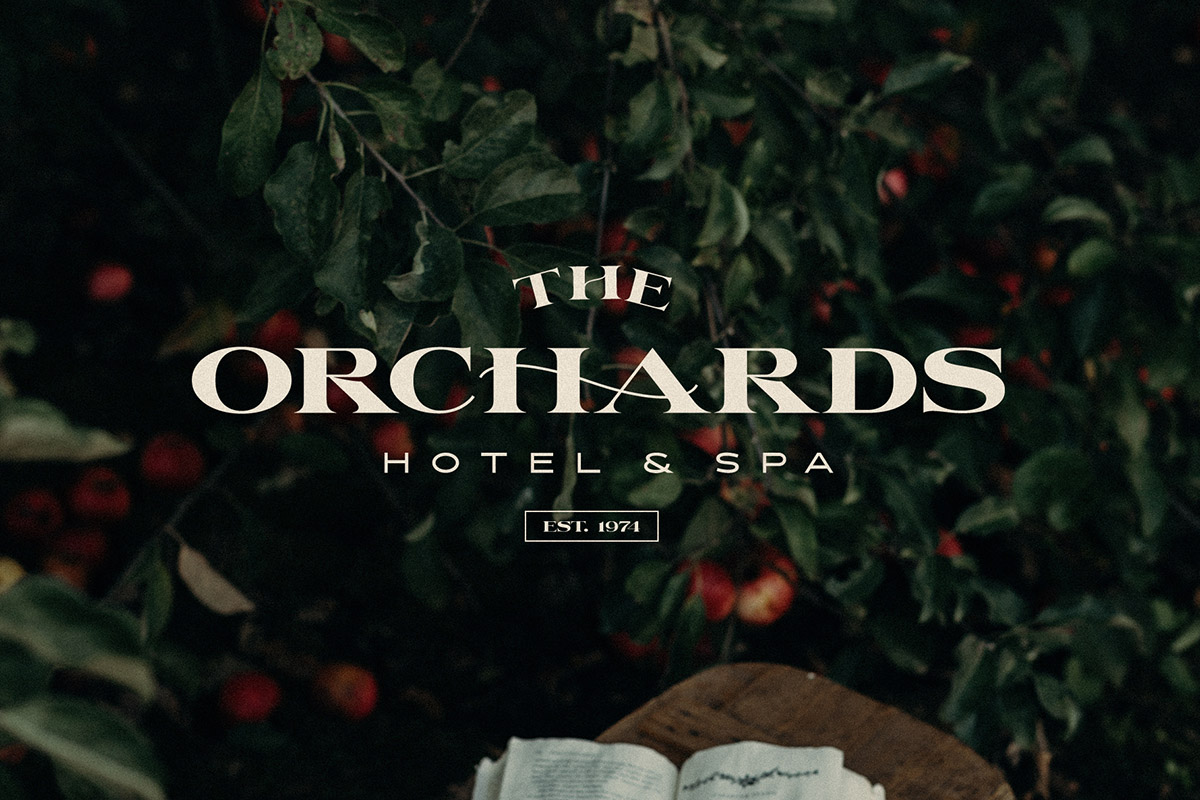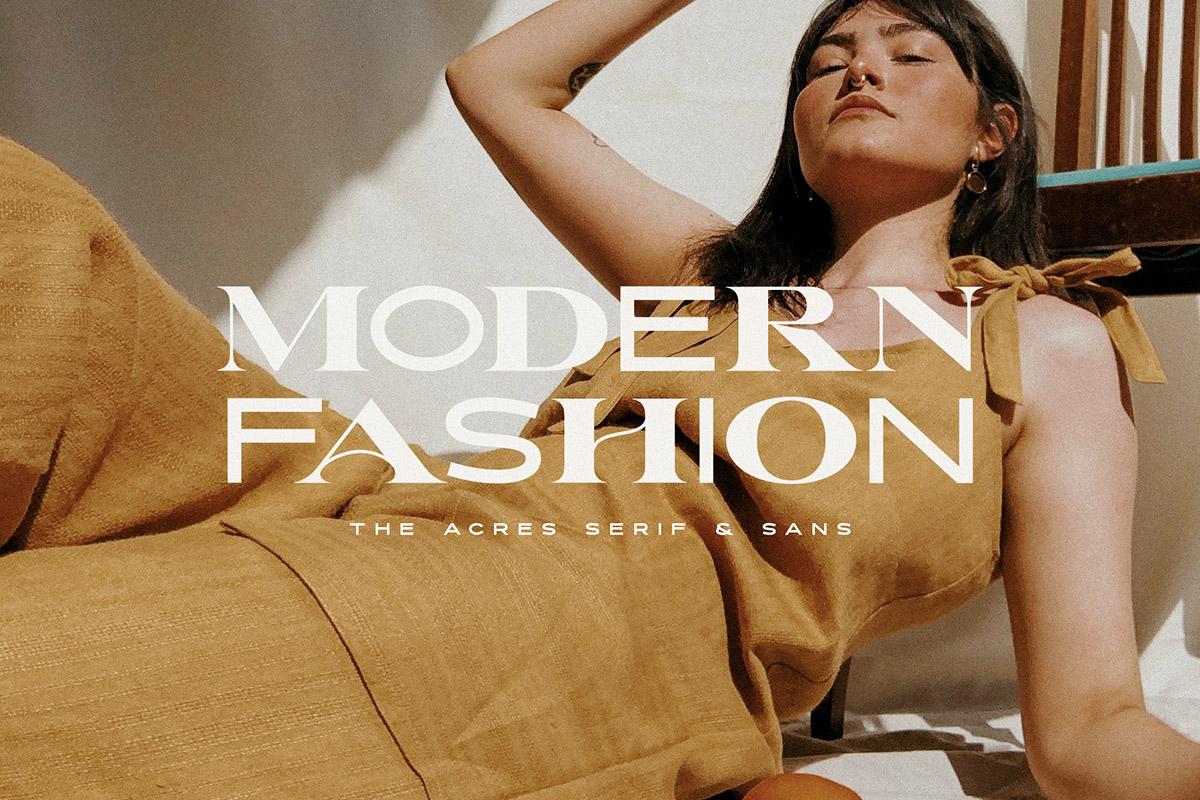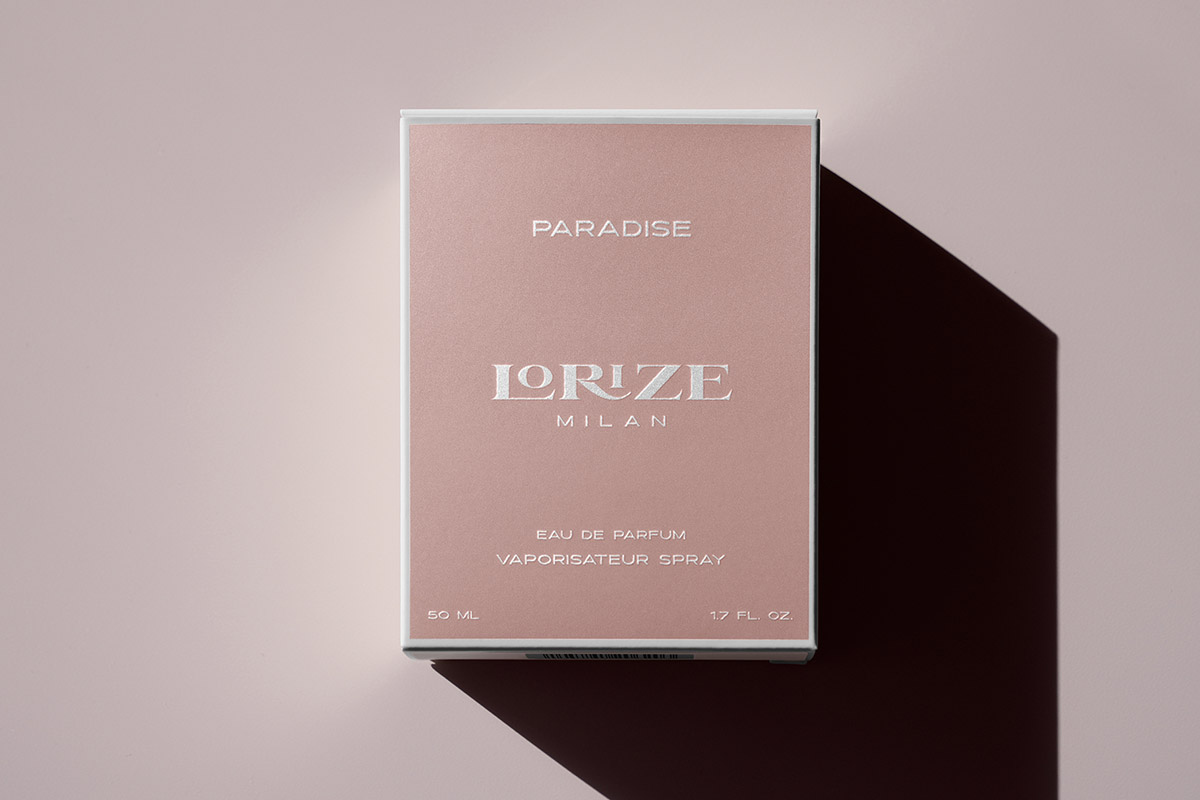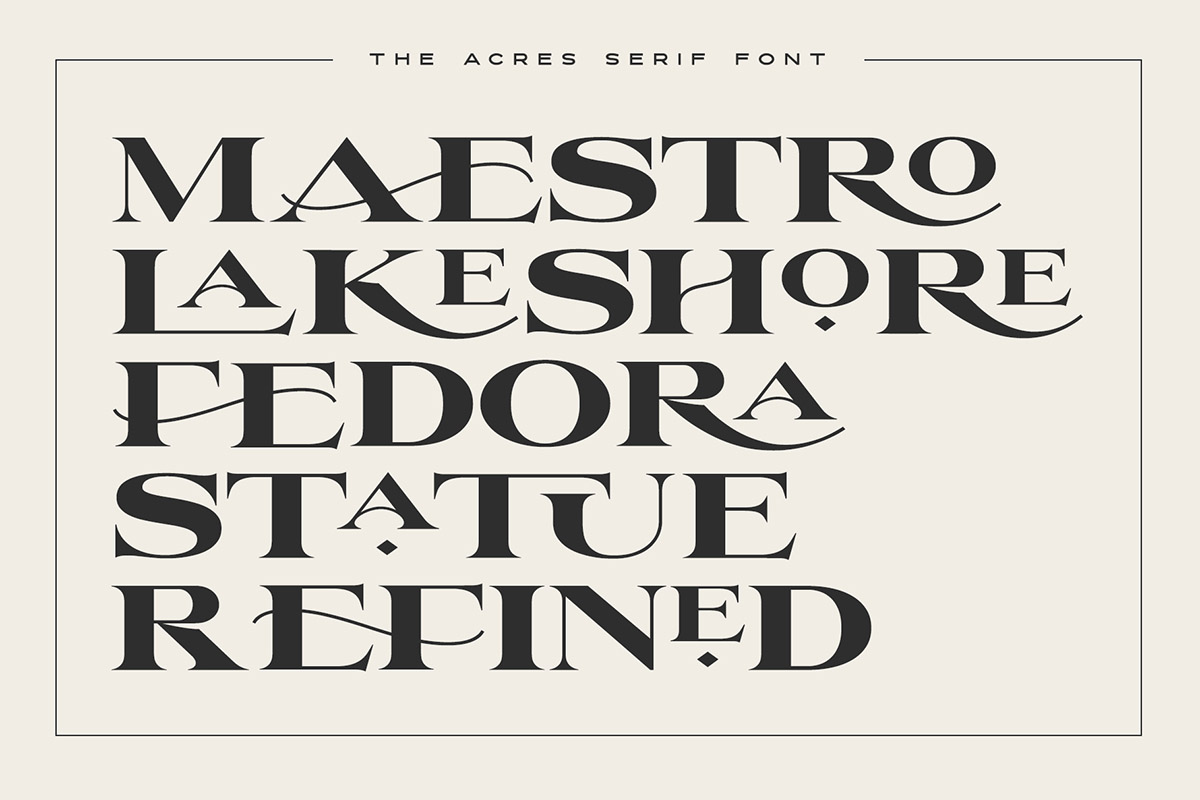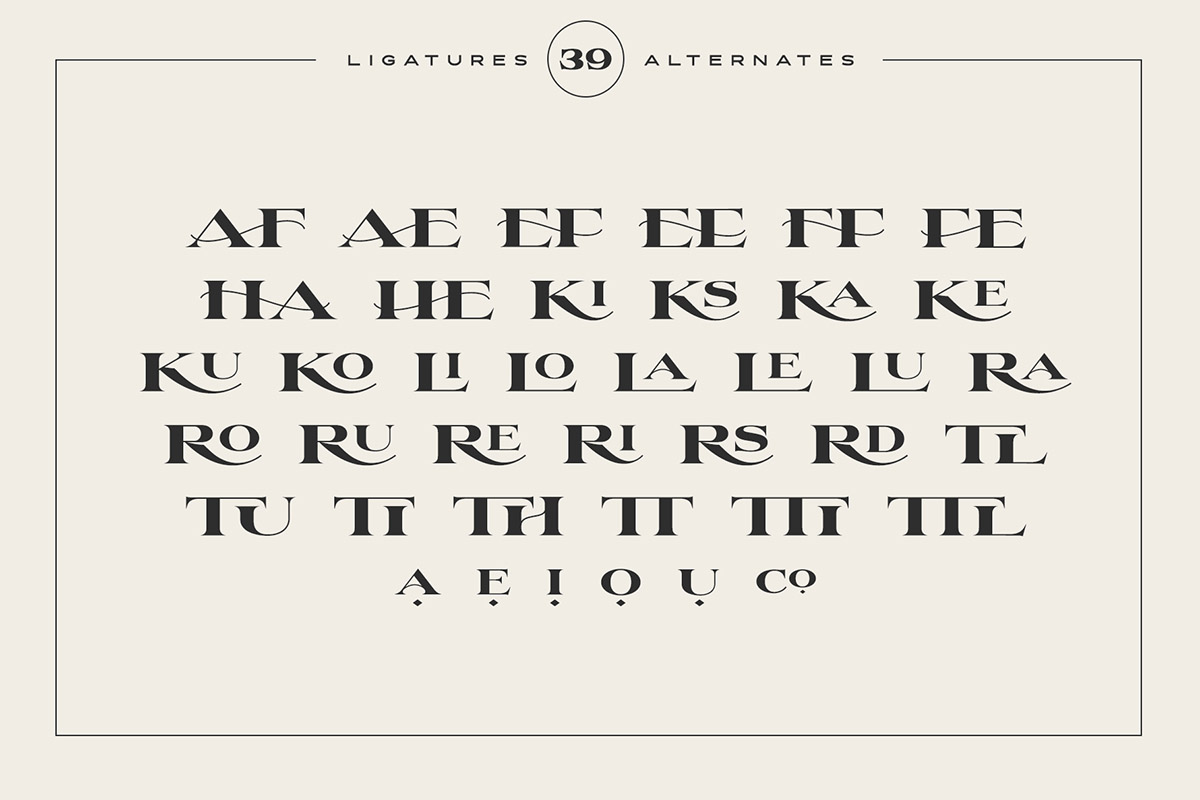 Introducing
The Acres
Font Duo – A luxury Sans & Serif all-caps font duo. Take away the painstaking search for the perfect font pair, as these typographic partners were made for each other.
The Acres Serif
is a wide, high contrast serif font, designed with high-end looking branding in mind.
The Acres Sans
is a simple, elegant sans font, designed to compliment the serif font as secondary text.
Accessing Ligatures & Extras • The Acres Serif Also contains 33 specially designed ligatures (double and triple letter combinations), to give you extra customisability. These Standard Ligatures should switch automatically when using OpenType capable software. The font is all-caps, however the ligatures will only switch when typing in capitals (i.e. turning off caps-lock gives you a quick way of turning off ligatures). There are also raised small-caps for A,E,I,O,U, these can be accessed by turning on 'Stylistic Alternates', and simply typing each letter in capitals.
All special characters can also be manually inputted via a Glyphs panel.
Language Support • Both fonts the following languages; English, French, Italian, Spanish, Portuguese, German, Swedish, Norwegian, Danish, Dutch, Finnish, Indonesian, Malay, Hungarian, Polish, Croatian, Turkish, Romanian, Czech, Latvian, Lithuanian, Slovak, Slovenian
Thanks for checking it out, and please get in touch if you had any issues or queries.
~ Sam