Item: Sabotaged Font

Price:
$16.00
SKU:
Categories: All Products, Brush Fonts
Tags: aggressive, album, Alternative, angry, branding, cola pen, colapen, custom, cut, distorted, distressed, epic, extreme, fast, folded pen, Font, grunge, Handmade, Horror, Informal, ink, loud, Marker, masculine, messy, metal, Movie, paint, Poster, rough, ruling pen, rusty, sabotaged, scratchy, sharp, slasher, Thriller, Video Game


Our font license terms can be viewed
here
. Please get in touch if you have any licensing queries.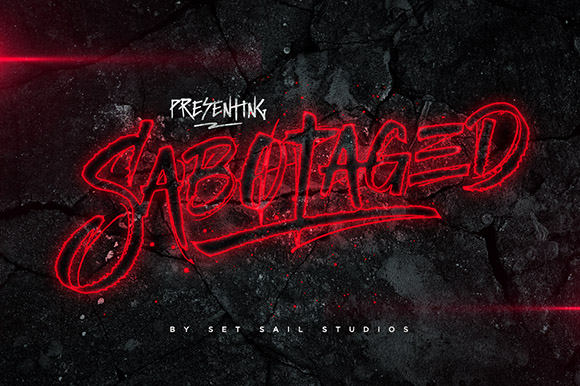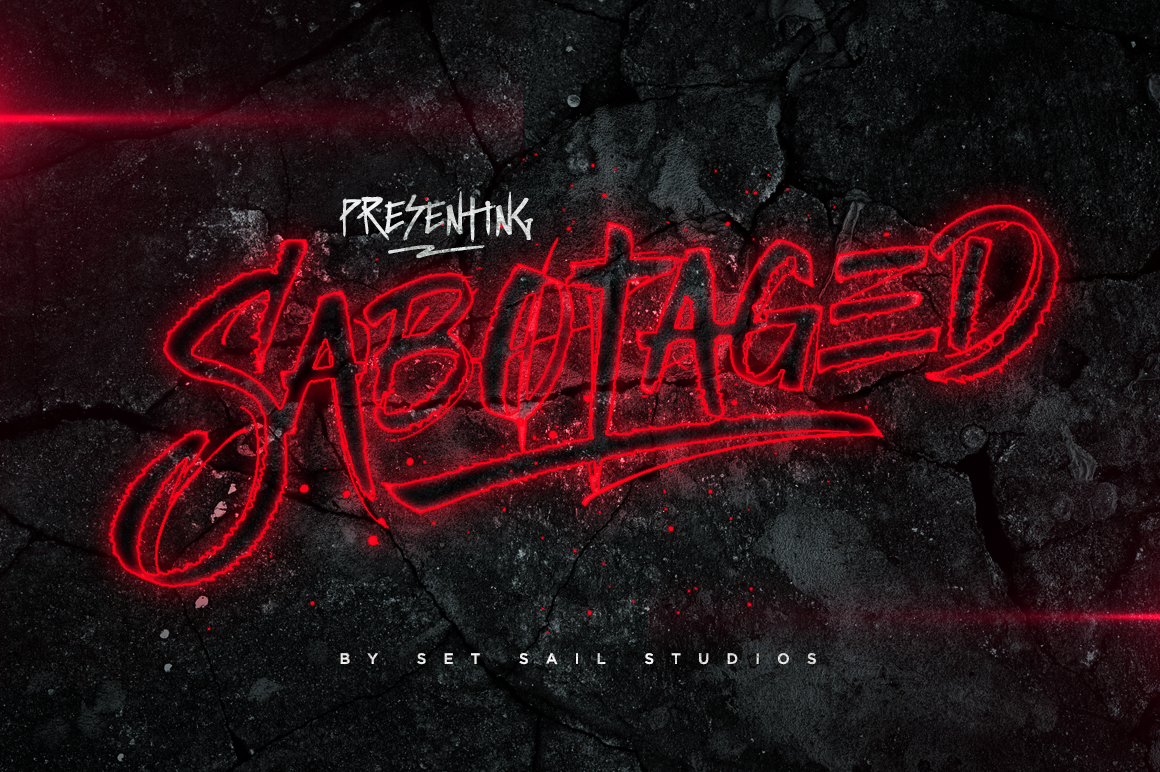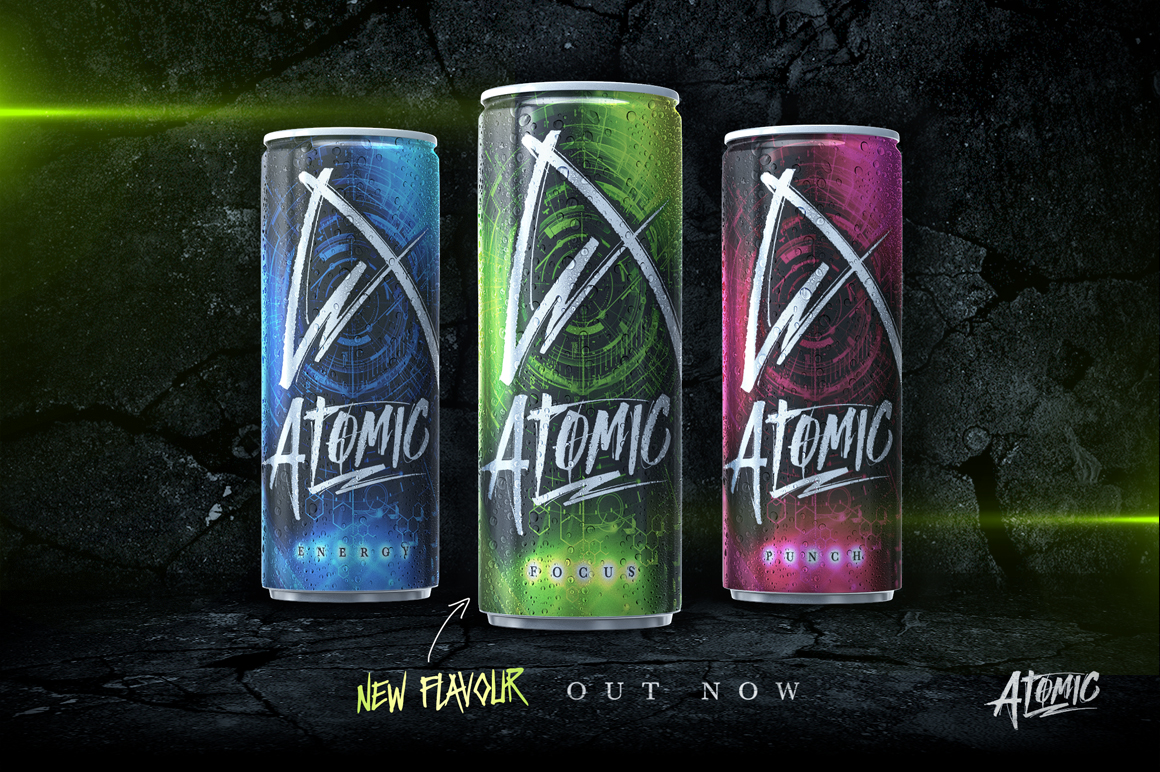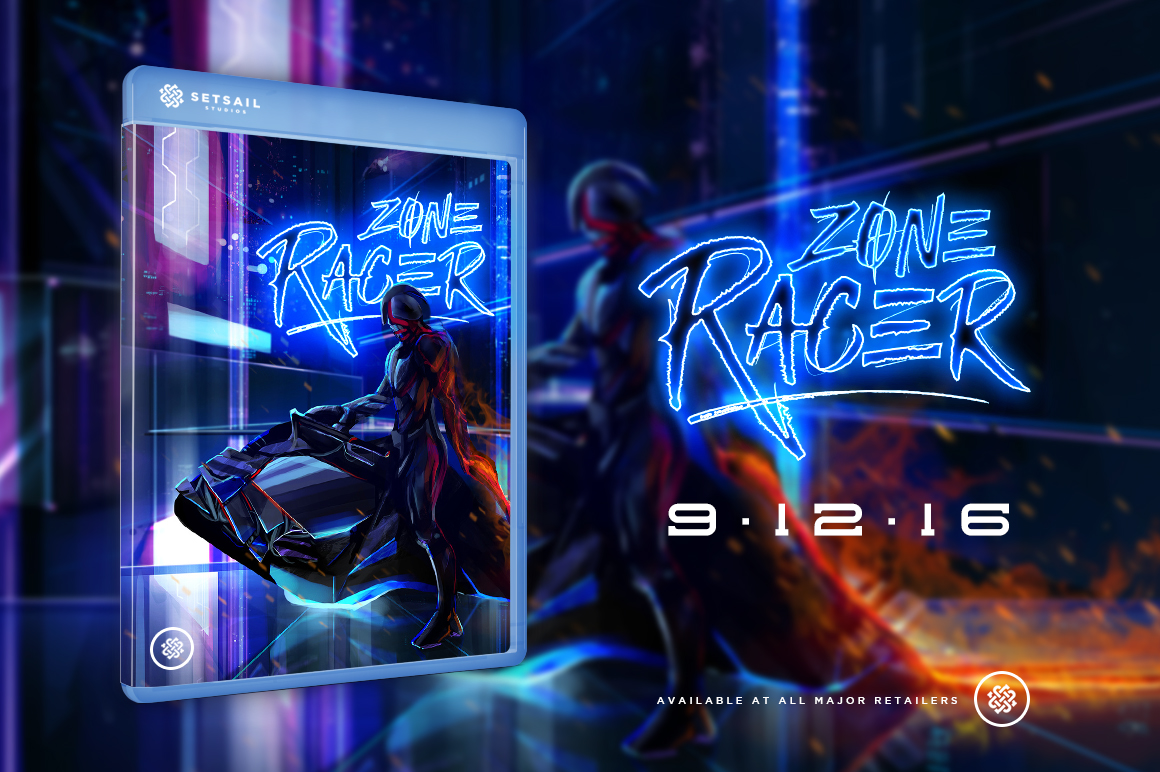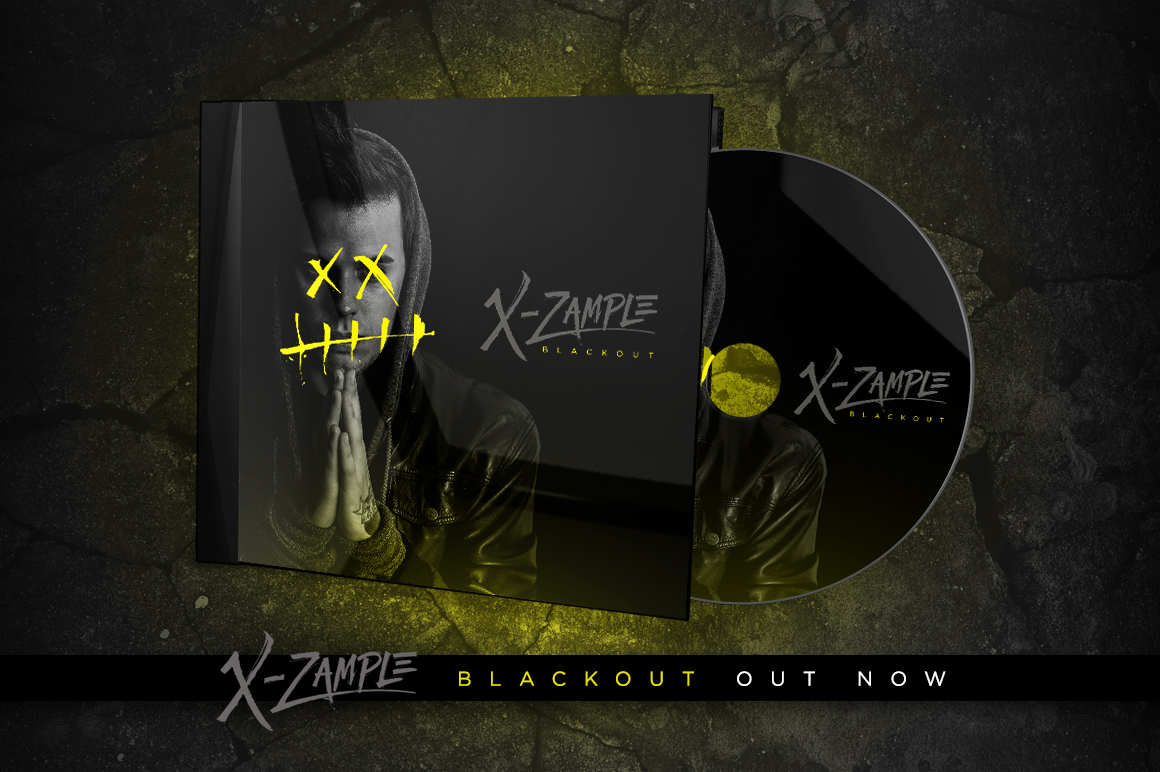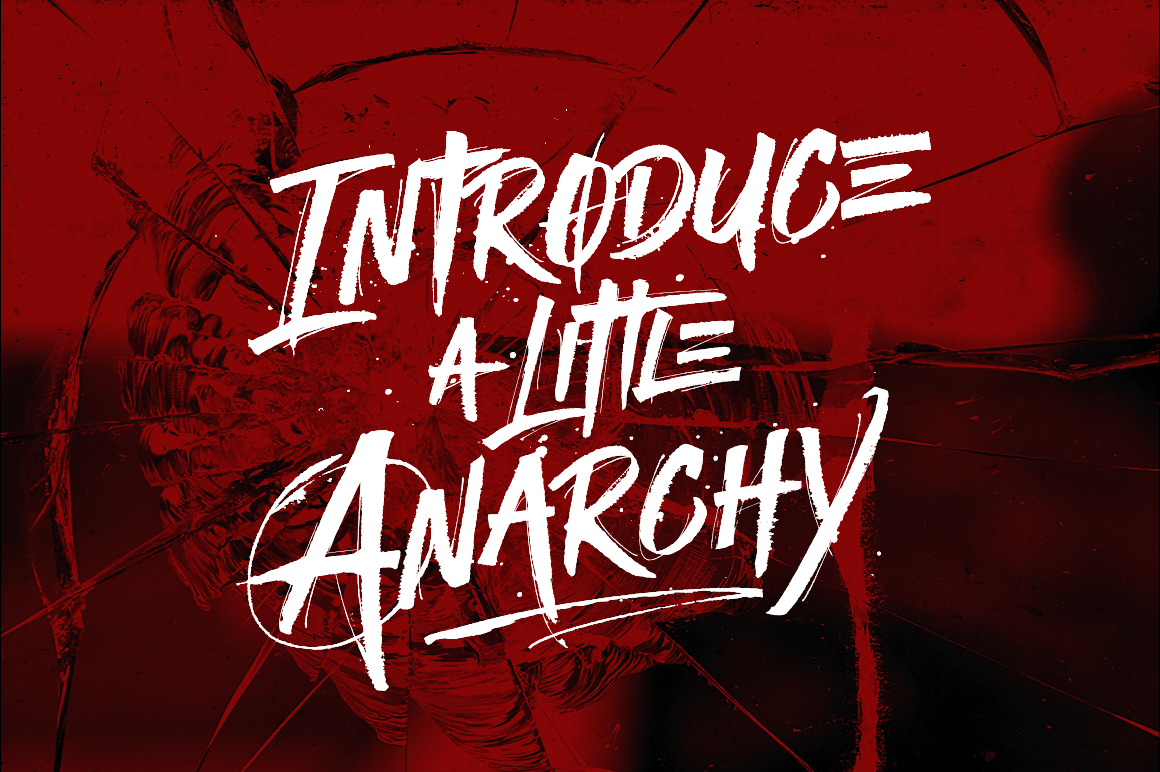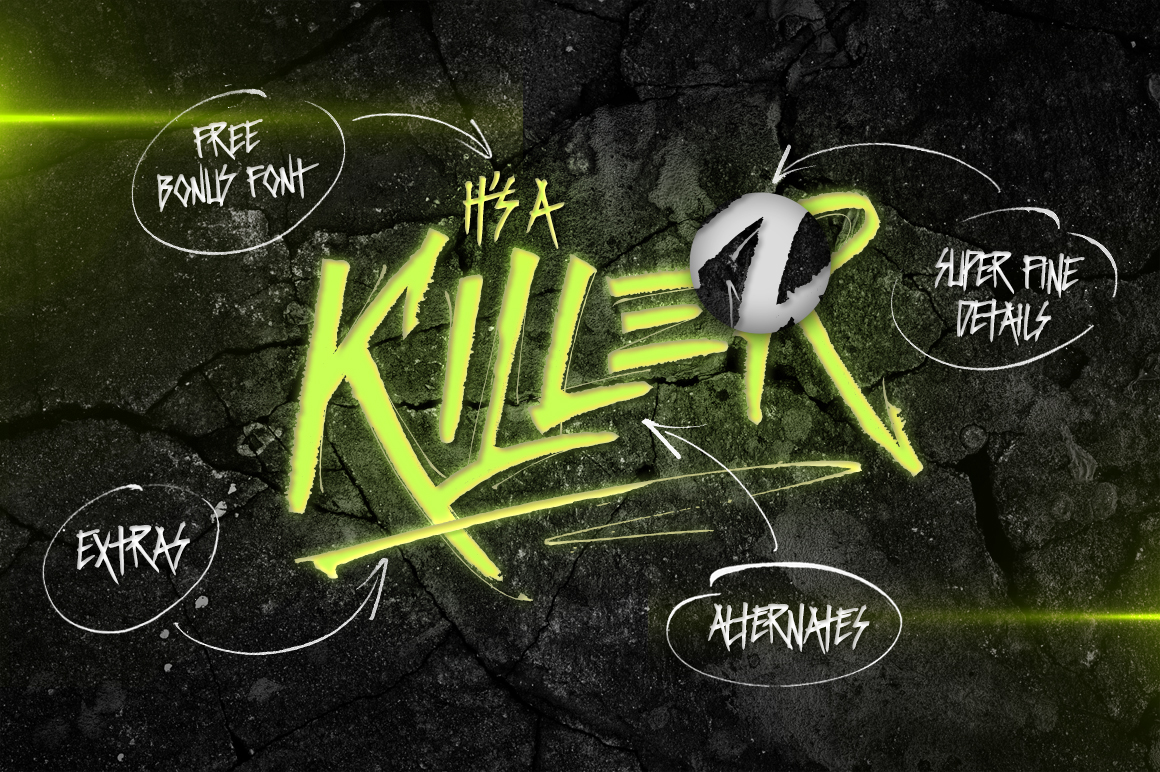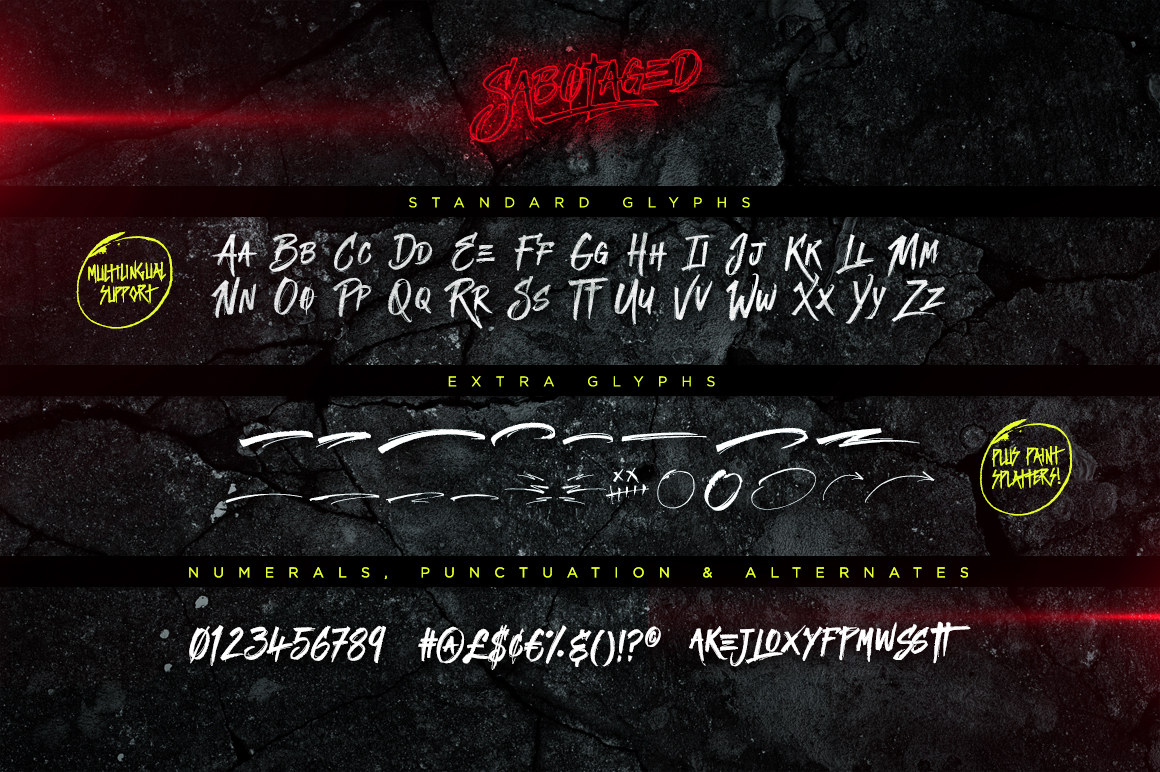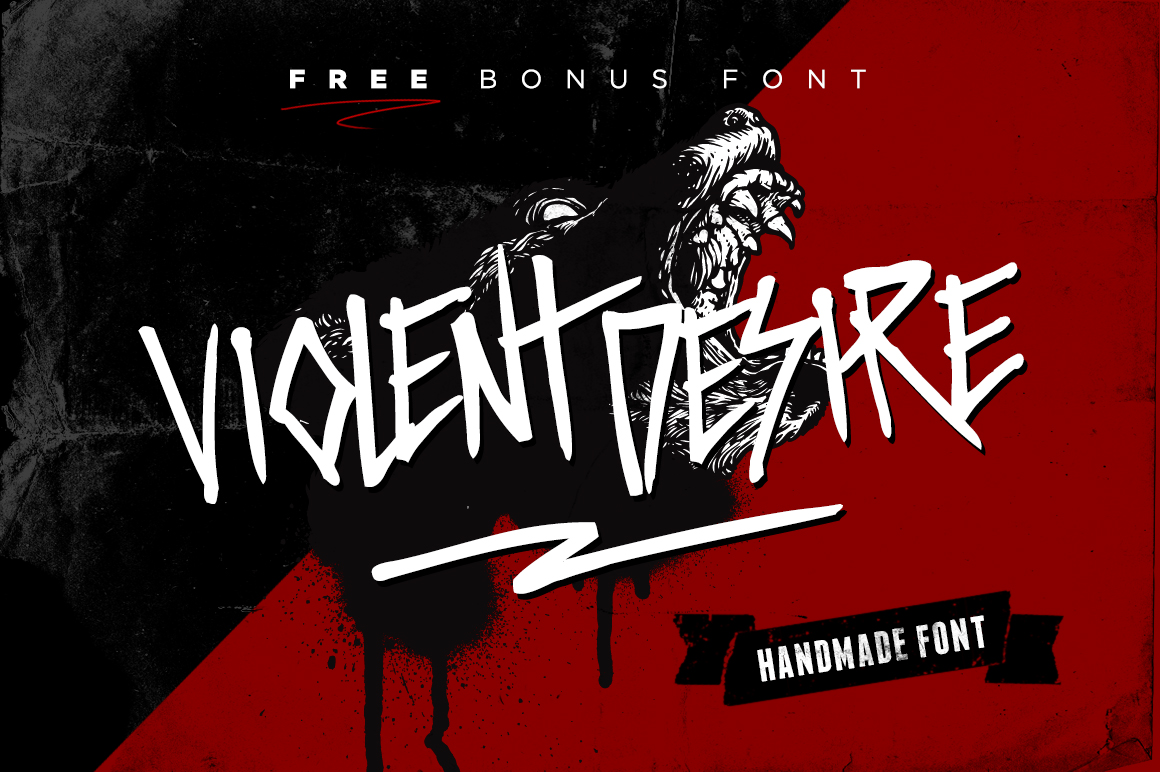 Introduce a little anarchy into your designs with the Sabotaged font set – not for the faint of heart!
Hand-scratched with a custom made cola pen, this font set will tear through your text with unmistakable energy and raw power – perfect for logos, branding & product packaging, and any text which needs a heavy dose of hulk-mode.
Sabotaged comes with a full set of upper and lower case characters, with some alternates & ligatures included – giving you the extra freedom to turn your text into authentic custom-made hand lettering.
Also included is a bonus extras font, which consists of 26 hand-made ornaments designed to perfectly compliment your primary text. These range from swashes, circles and scratches to arrows, splatters and doodles – and are accessible simply by installing and selecting the separate 'Sabotaged Extras' font, then typing any a-z character.
We're not done yet though – We've also added a FREE additional font Violent Desire, which is the perfect companion when used as a supporting text for Sabotaged.
Your download will include 3 font files;
Sabotaged.otf ~ Includes a large range of glyphs including numerals, punctuation & multilingual support. Also includes ligatures and stylistic alternates for those who have opentype capable software (e.g. Photoshop/Illustrator).
Sabotaged Extras.otf ~ A set of 26 hand-made doodles, swashes, arrows, circles and paint splatters.
Violent Desire.otf ~ Includes upper-case only characters, numerals and basic punctuation only.
TTF files are also included for each font.
Thanks for checking out Sabotaged and please don't hesitate to get in touch if you have any issues or queries:)