Item: Checkpoint Signature Font

Price:
$16.00
SKU:
Categories: All Products, Clean Fonts, Handwriting
Tags: clean, cool, fast, Handwriting, Handwritten, inky, masculine, rushed, signature, smooth


Our font license terms can be viewed
here
. Please get in touch if you have any licensing queries.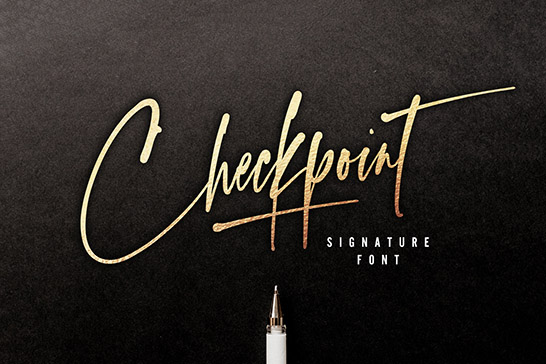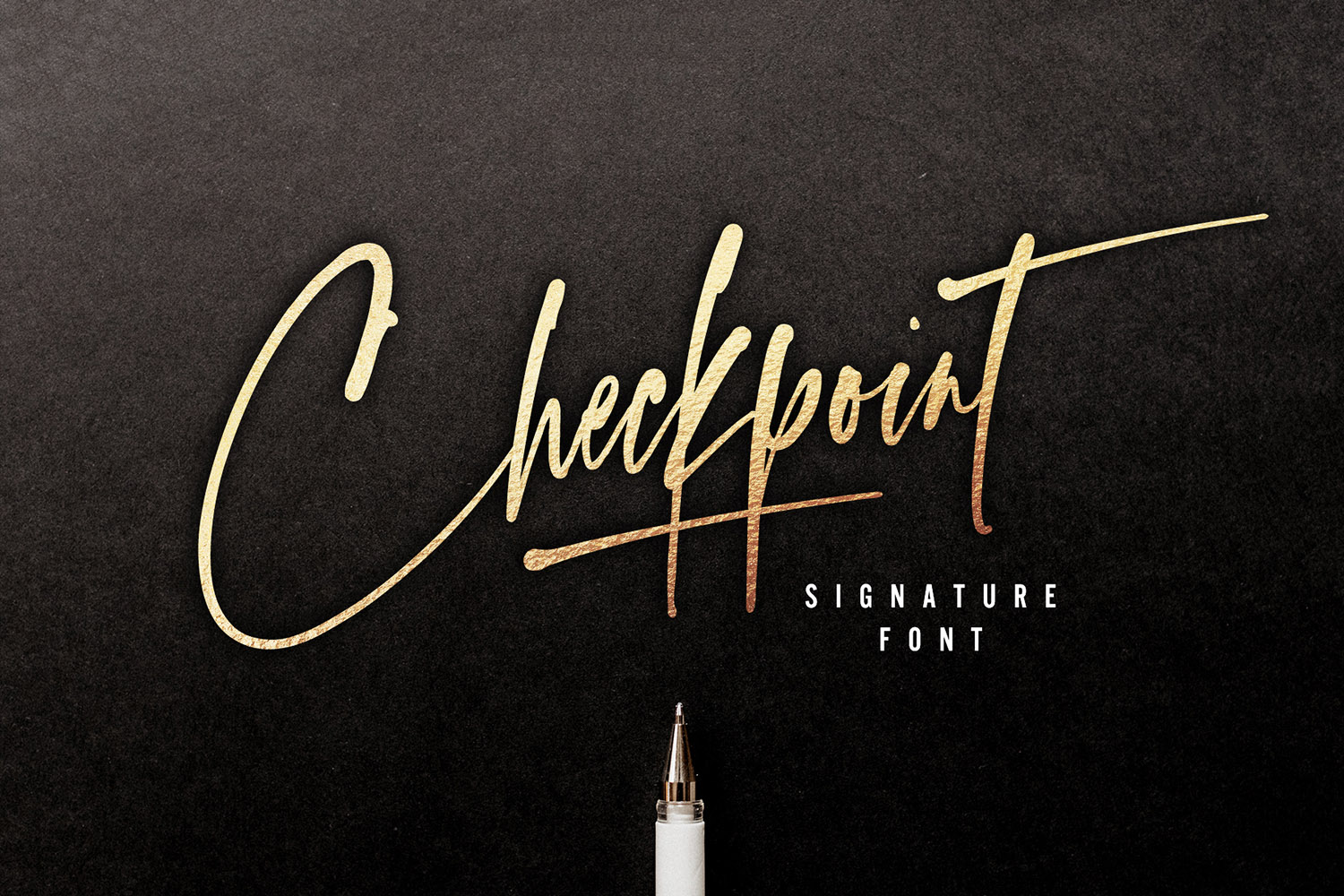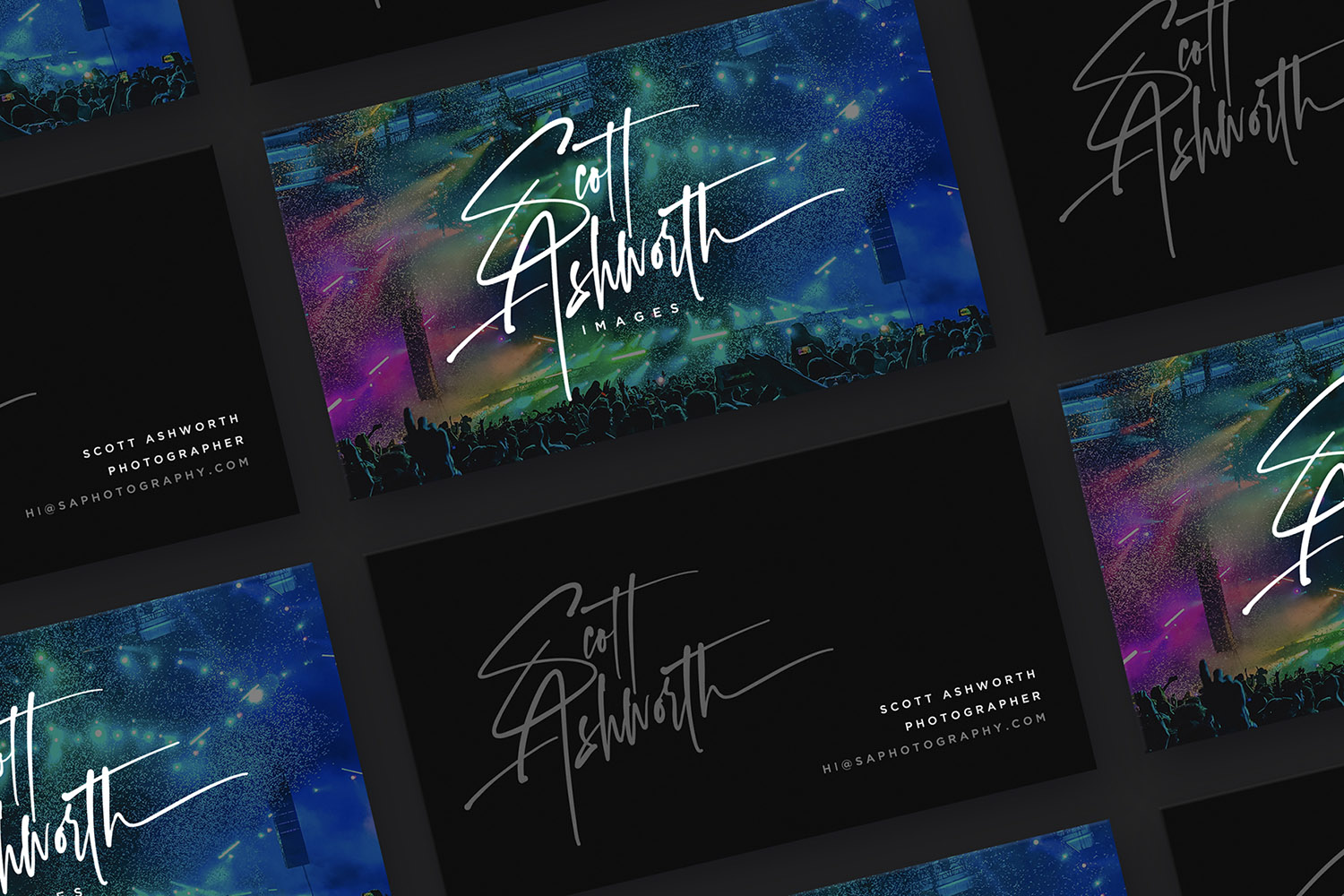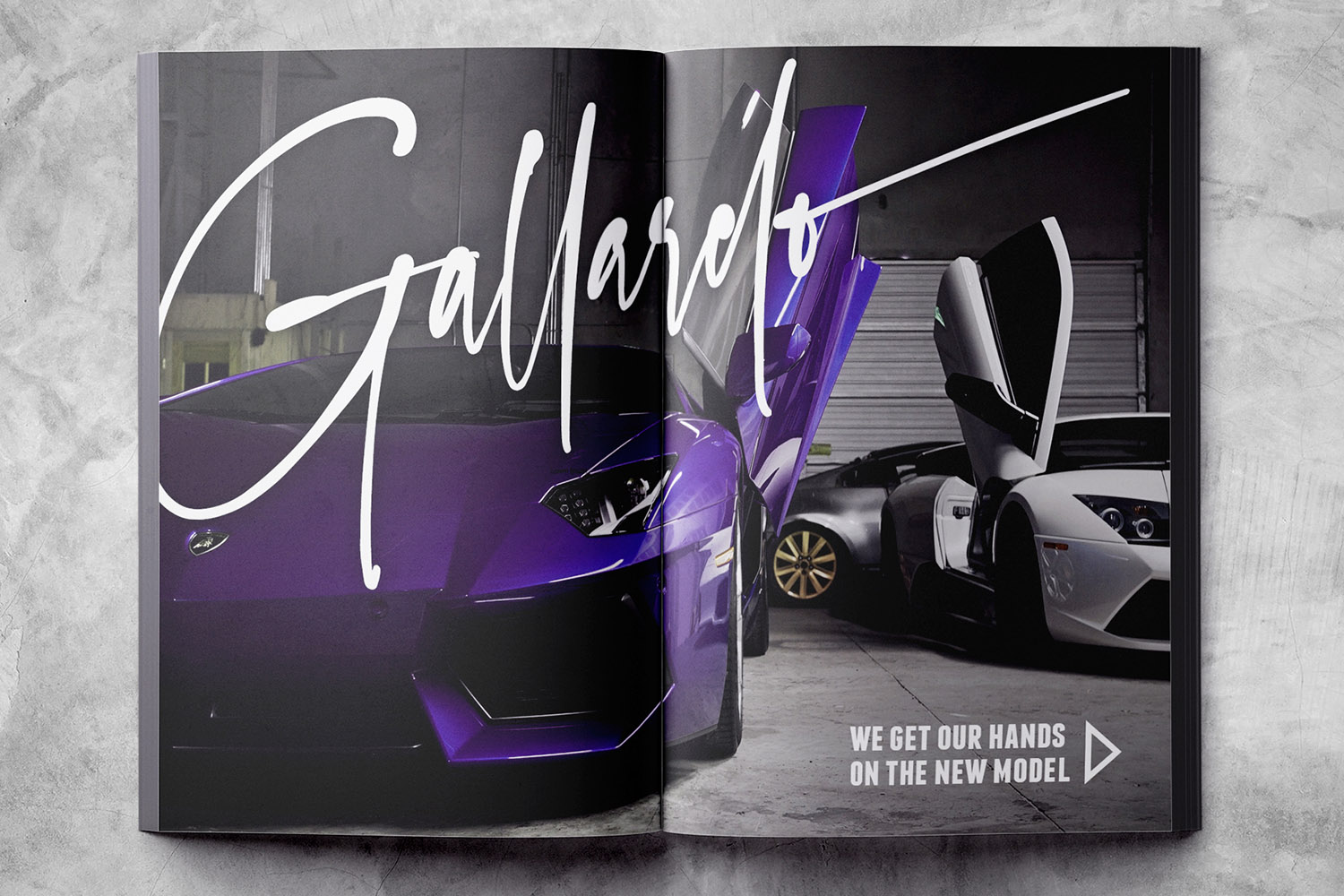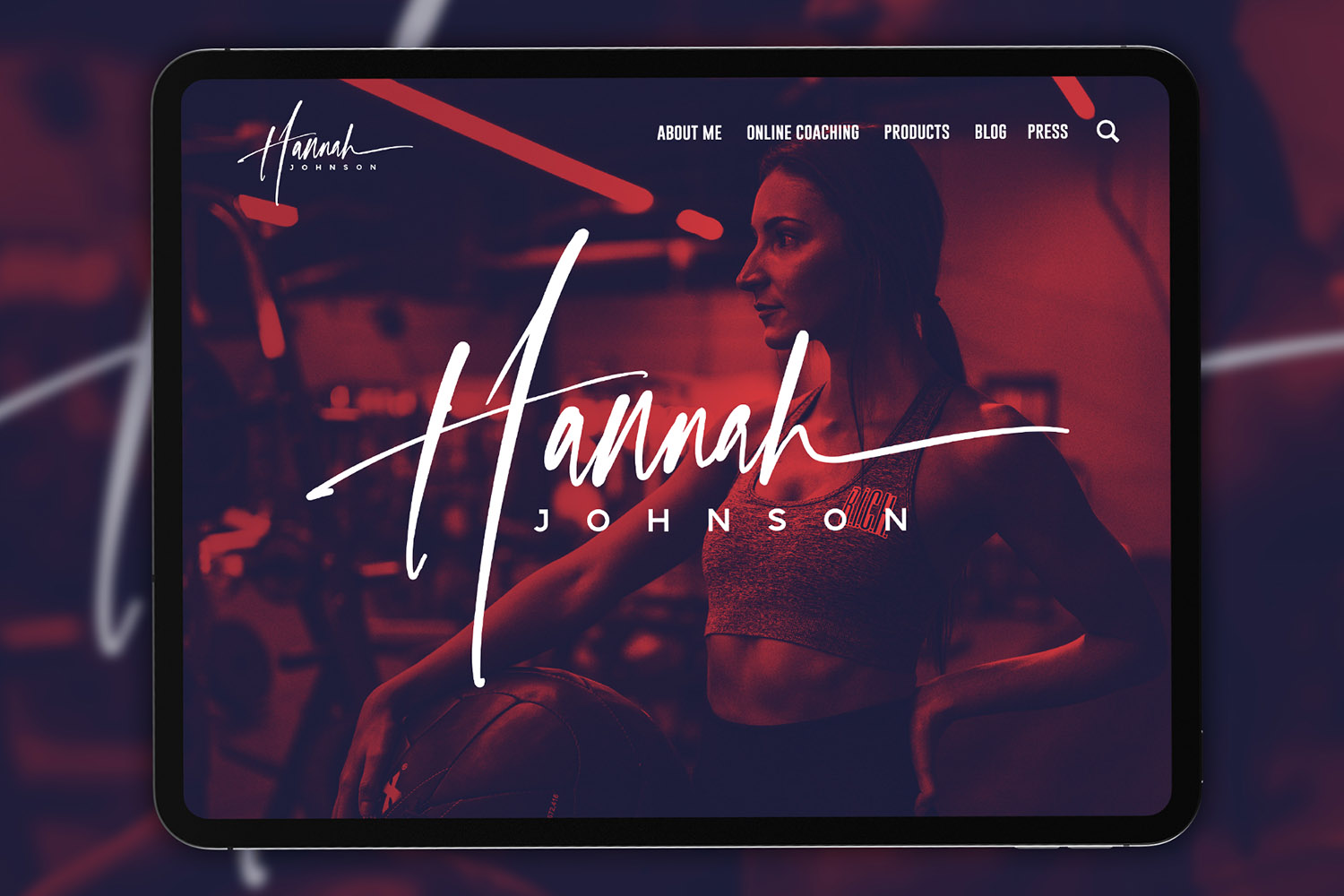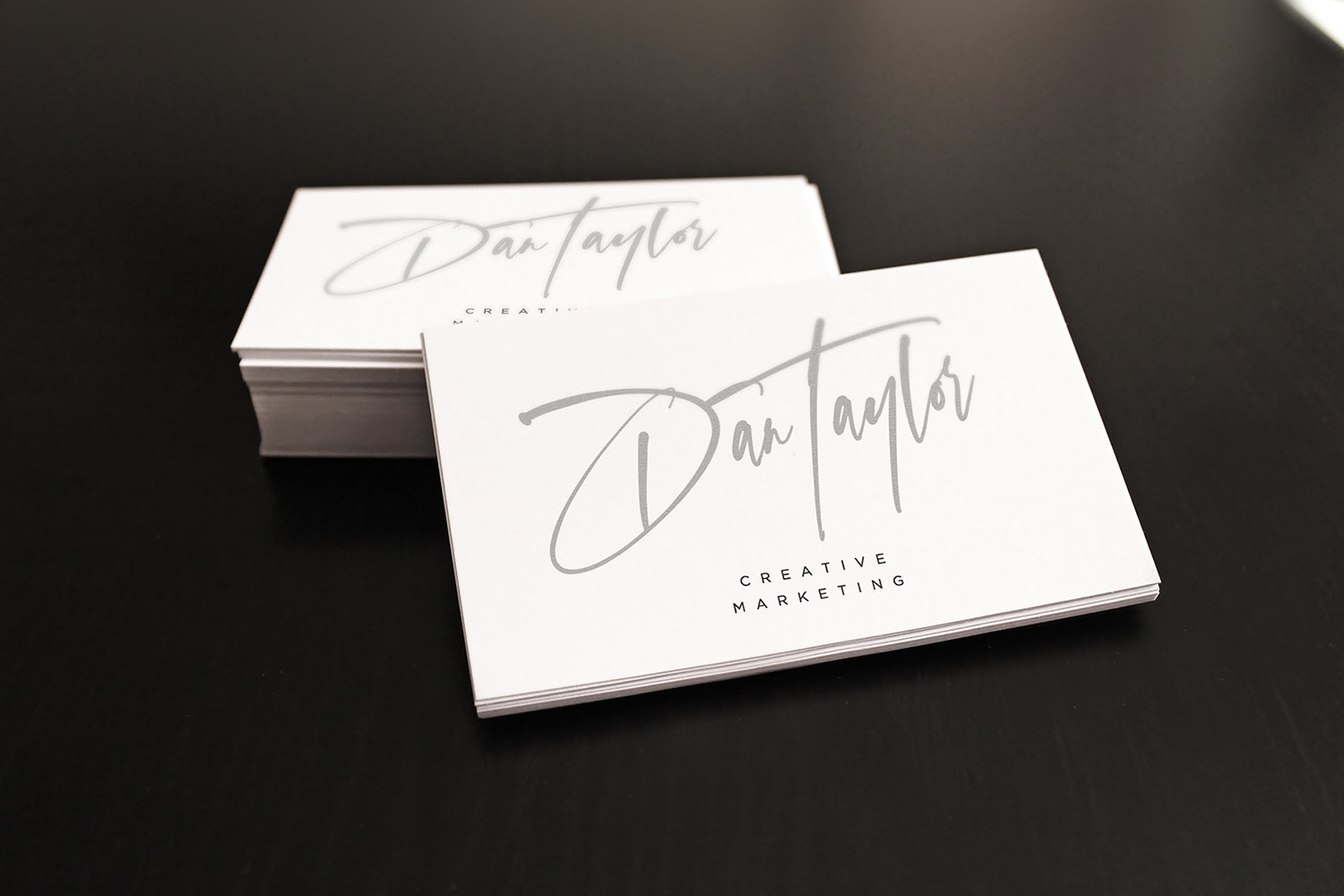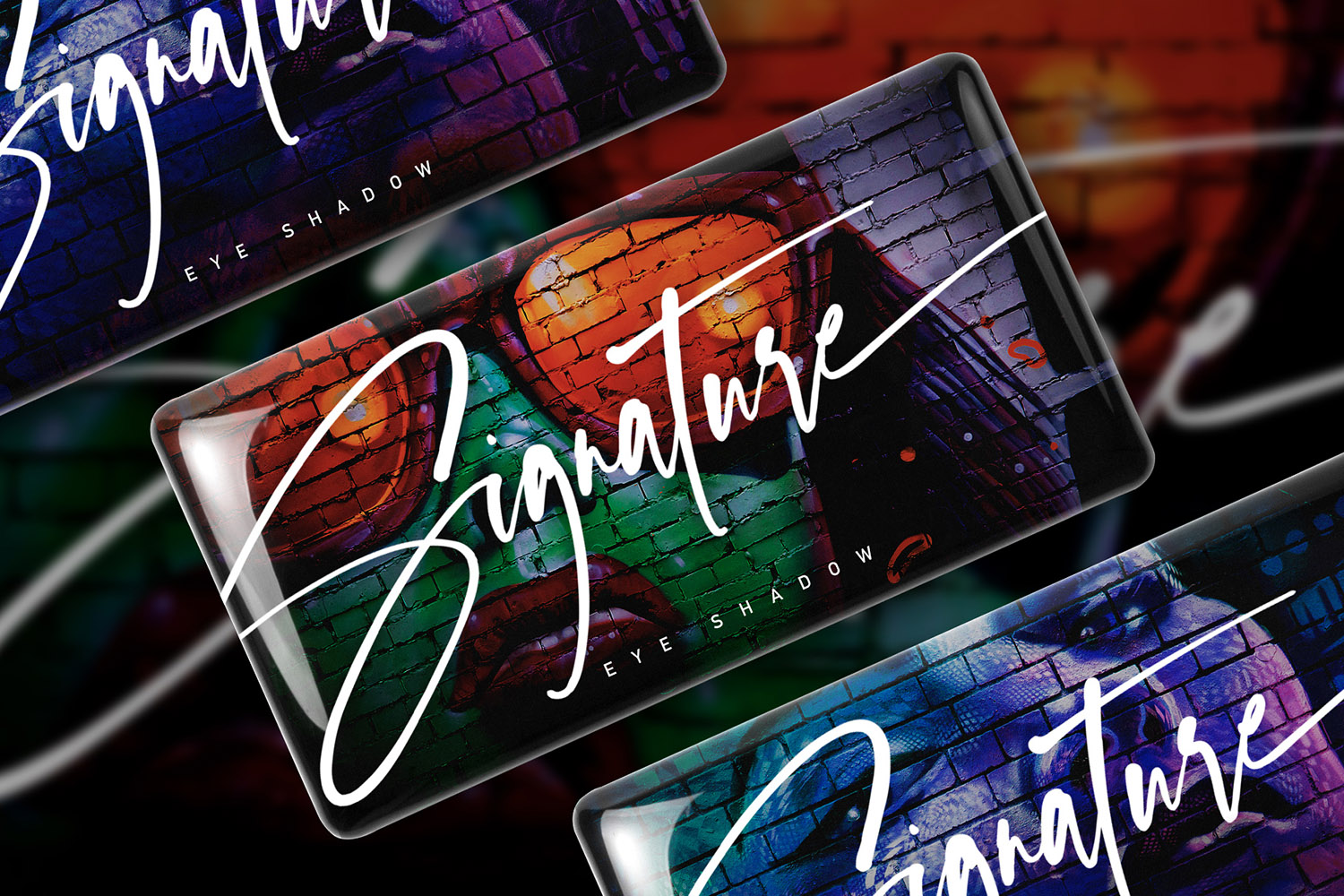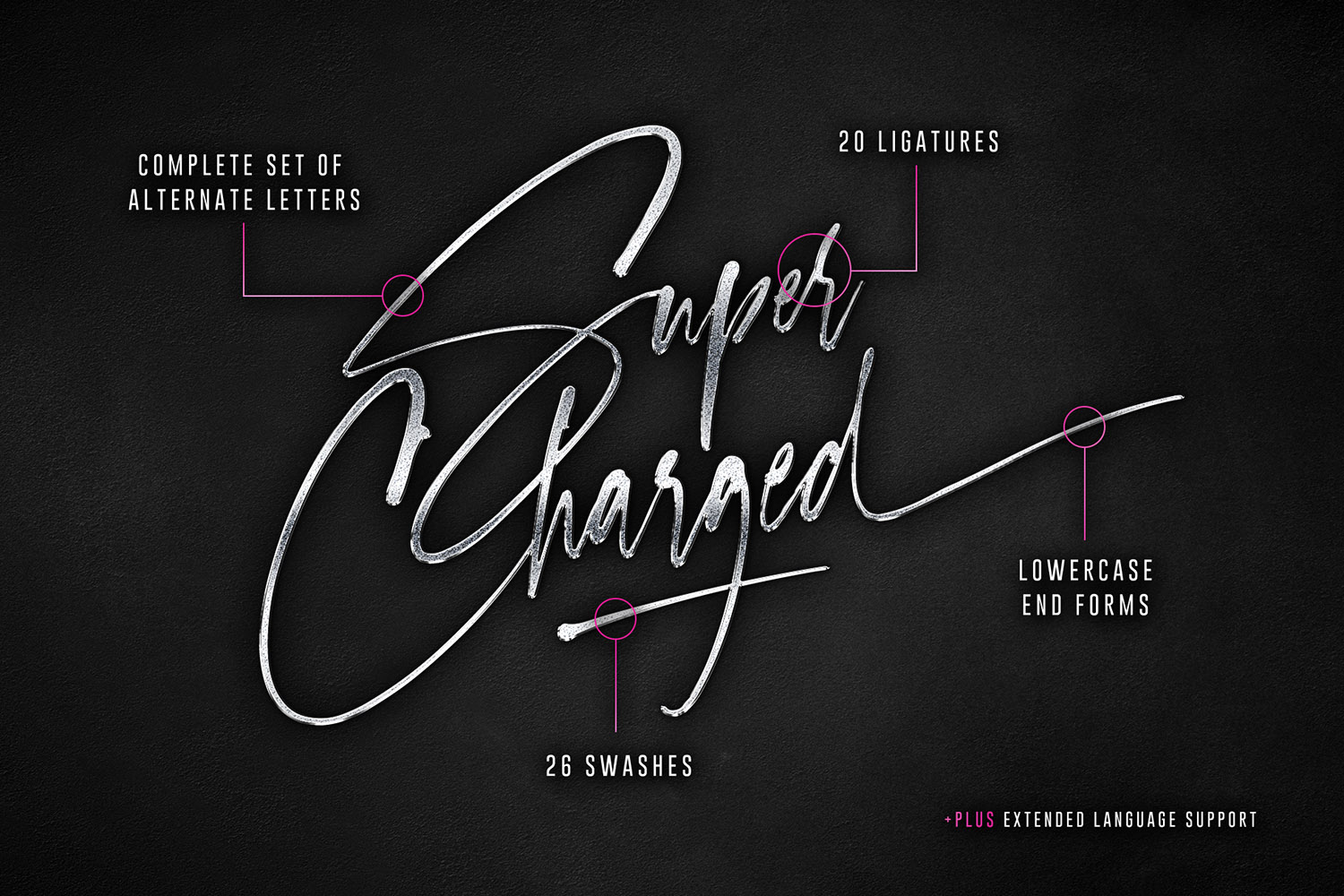 Make your point with Checkpoint Signature; a cool, confident & high energy signature-style script font guaranteed to make a big impression. Digitally hand-drawn, it's super-clean smooth flow and high-intensity pen strokes make an unmistakeable impact in logo/branding projects, large header text and product packaging.
Checkpoint Signature is packed full of extra features to give you plenty of customisation options. This includes; a full set of upper and lowercase alternate letters, 20 ligatures (double letters) to help the script lettering flow more naturally, 26 swashes and a full set of lowercase end forms to give your text that extra flair and finesse.
Here's a run through everything you get in more detail;
Checkpoint Signature • A smooth-edged signature style font containing upper & lowercase characters, numerals, and a large range of punctuation.
Checkpoint Signature Alt • This is a second version of Checkpoint, with a completely new set of both upper and lowercase characters. If you wanted to avoid letters looking the same each time to recreate a custom-made style, or try a different word shape, simply switch to this font for an additional layout option.
Checkpoint Signature Swash • A third font containing 26 hand drawn swashes. Simply type any a-z or A-Z character in this font to generate a swash. Perfect for underlining your Checkpoint text and adding a bit of extra flair!
Ligatures • 20 ligatures (double-letters) are included to help your lettering flow more naturally. Many programs will automatically have this feature switched on for you, but if you need any help accessing them, please feel free to drop me a message.
End forms • Are available for all lowercase characters when using the Checkpoint font. Use these characters at the end of your word to add a stylistic 'end-swash'. These are accessible via software with opentype capability, by turning on 'Stylistic Alternates', or via a Glyphs panel.
Language Support • Checkpoint fonts support the following languages; English, French, Italian, Spanish, Portuguese, German, Swedish, Norwegian, Danish, Dutch, Finnish, Indonesian, Malay, Hungarian, Polish, Croatian, Turkish, Romanian, Czech, Latvian, Lithuanian, Slovak, Slovenian
Thanks for checking it out, and please get in touch if you had any queries at all.
~ Sam