Item: Opulent Font + SVG

Price:
$20.00
SKU:
Categories: All Products, Best Sellers, Brush Fonts, Clean Fonts, SVG Fonts
Tags: beautiful, brush, calligraphy, classy, color, colour, cursive, elegant, feminine, Font, Handmade, lettering, lovely, modern, Paintbrush, Painted, pretty, romantic, rustic, Script, stylish, svg, textured, watercolour, wedding


Our font license terms can be viewed
here
. Please get in touch if you have any licensing queries.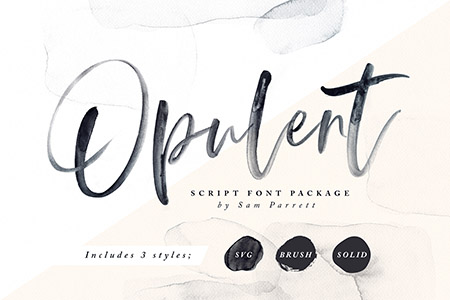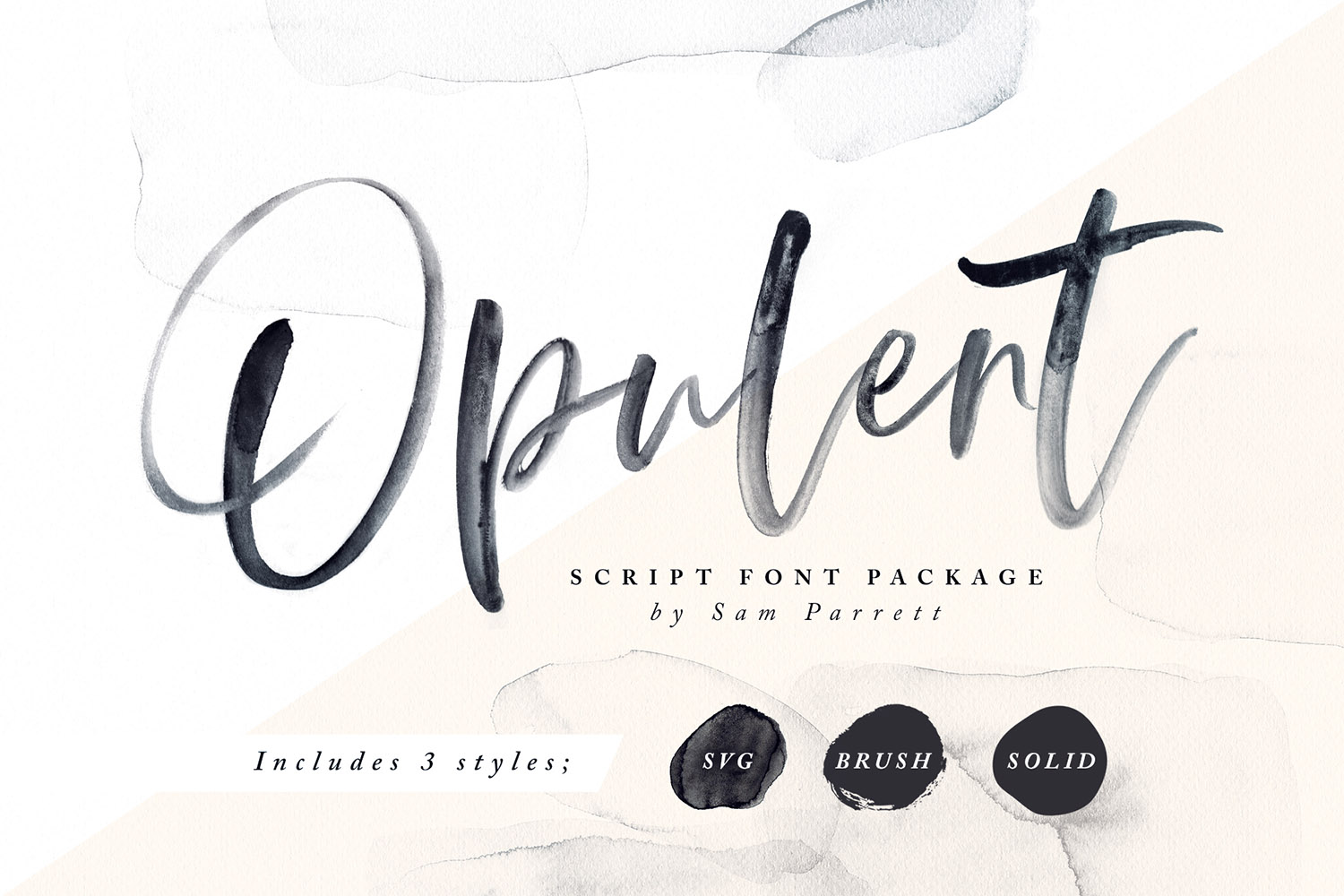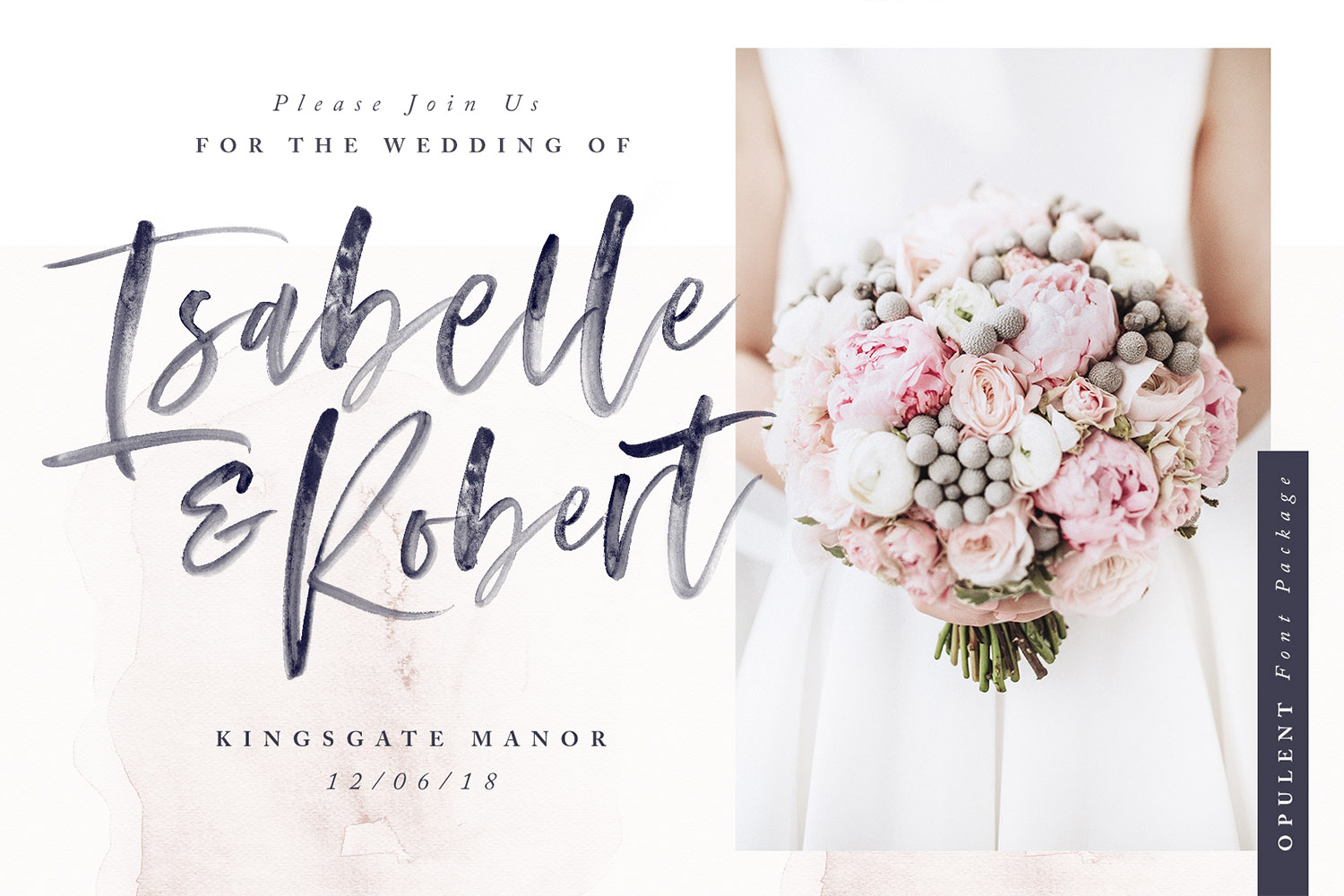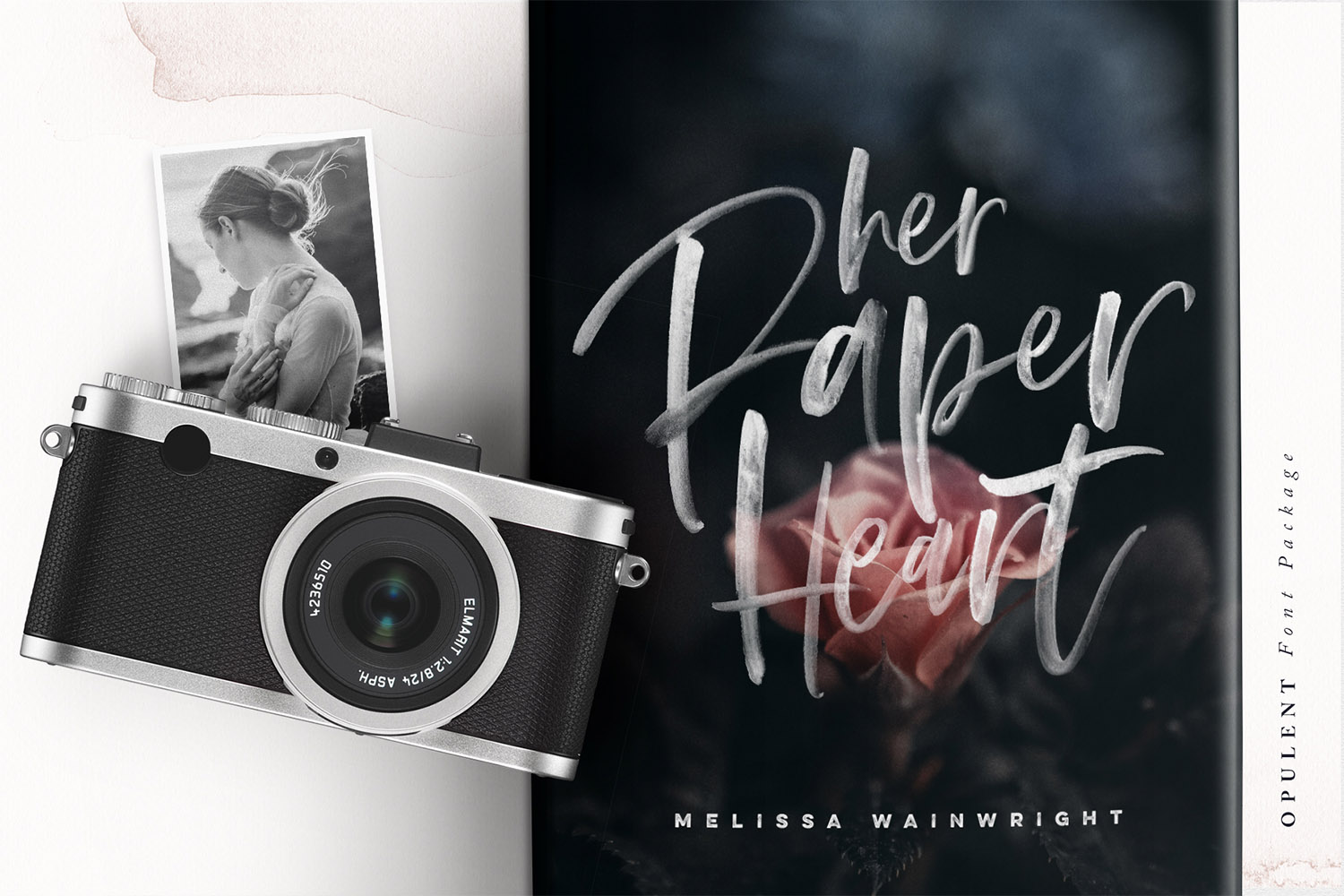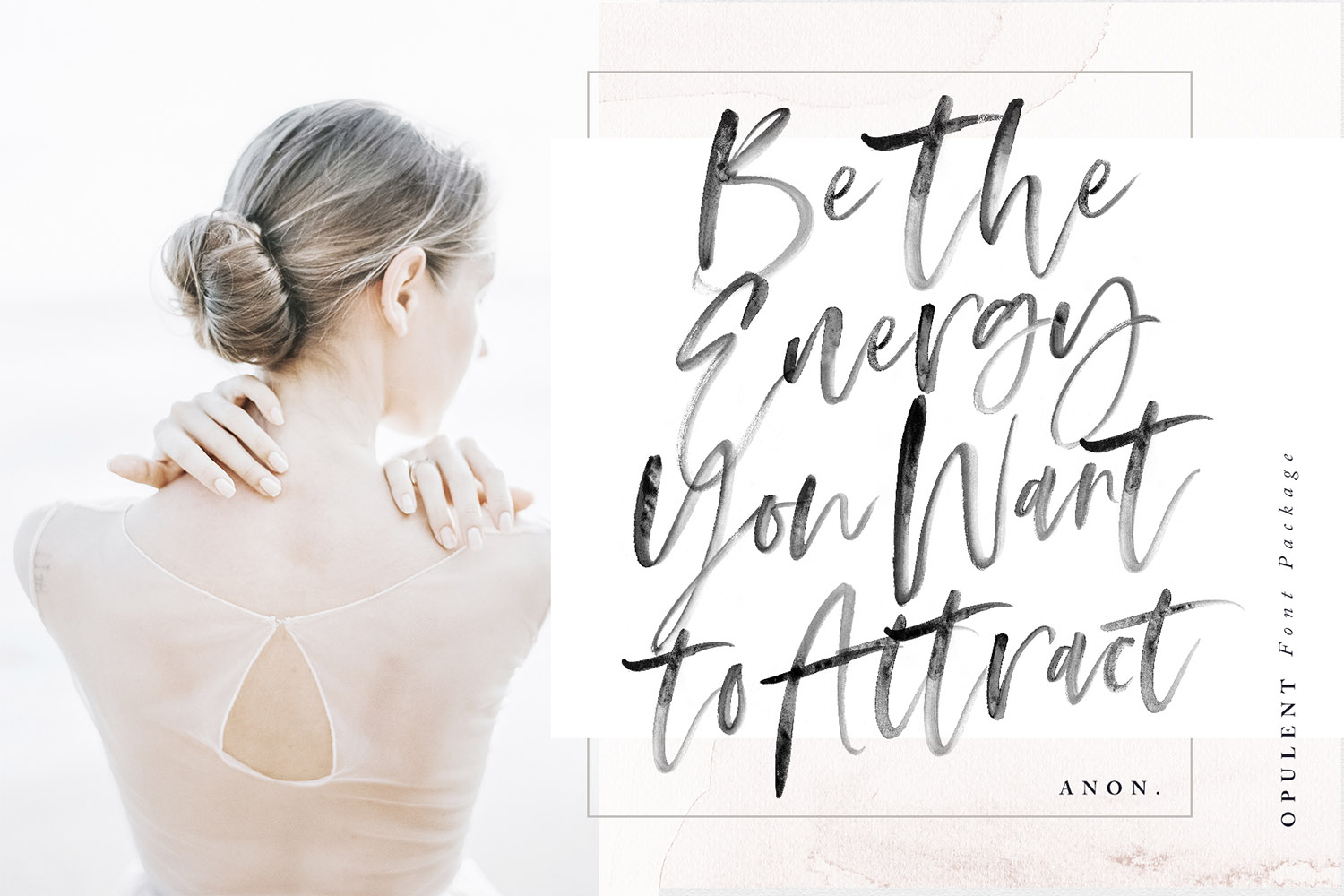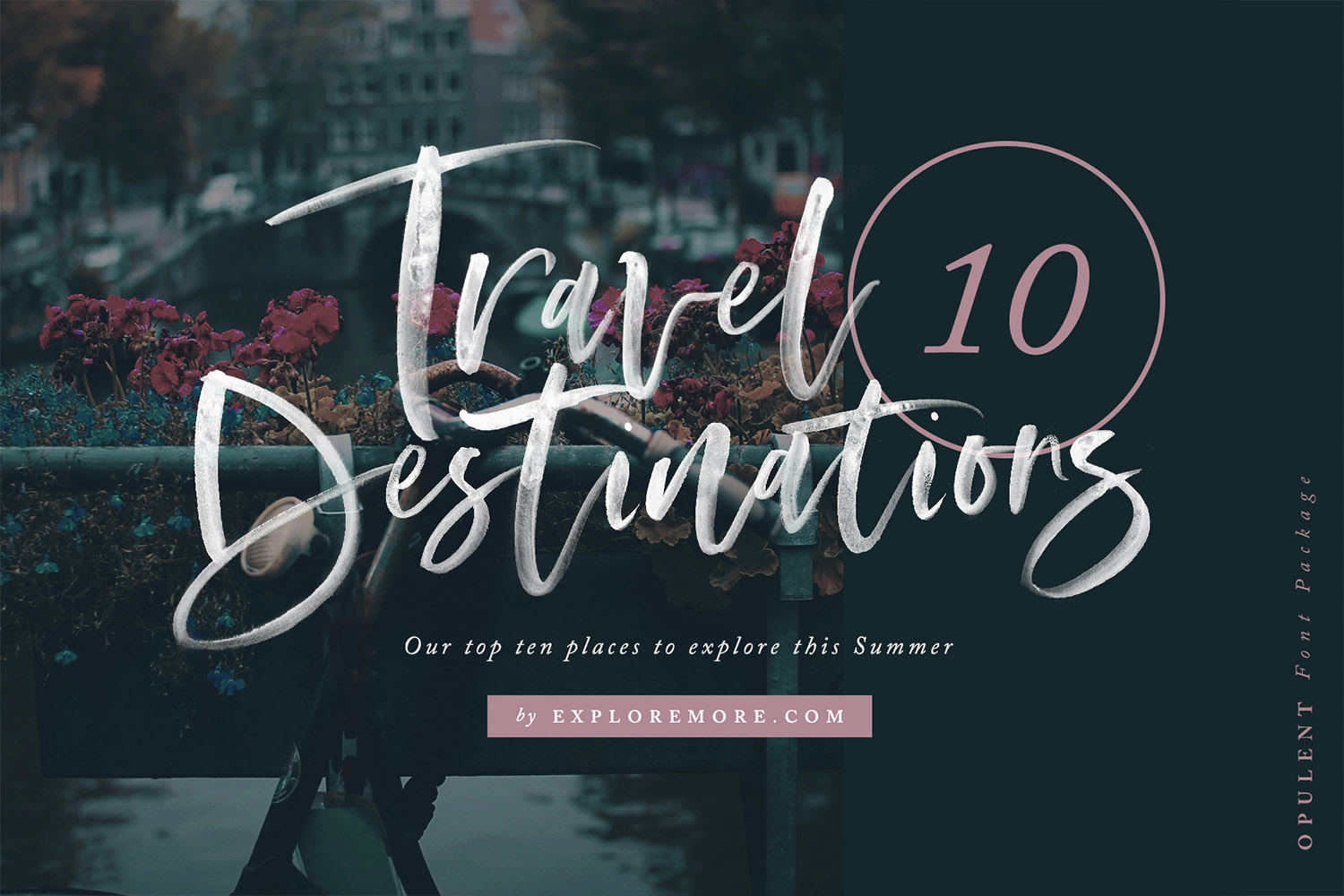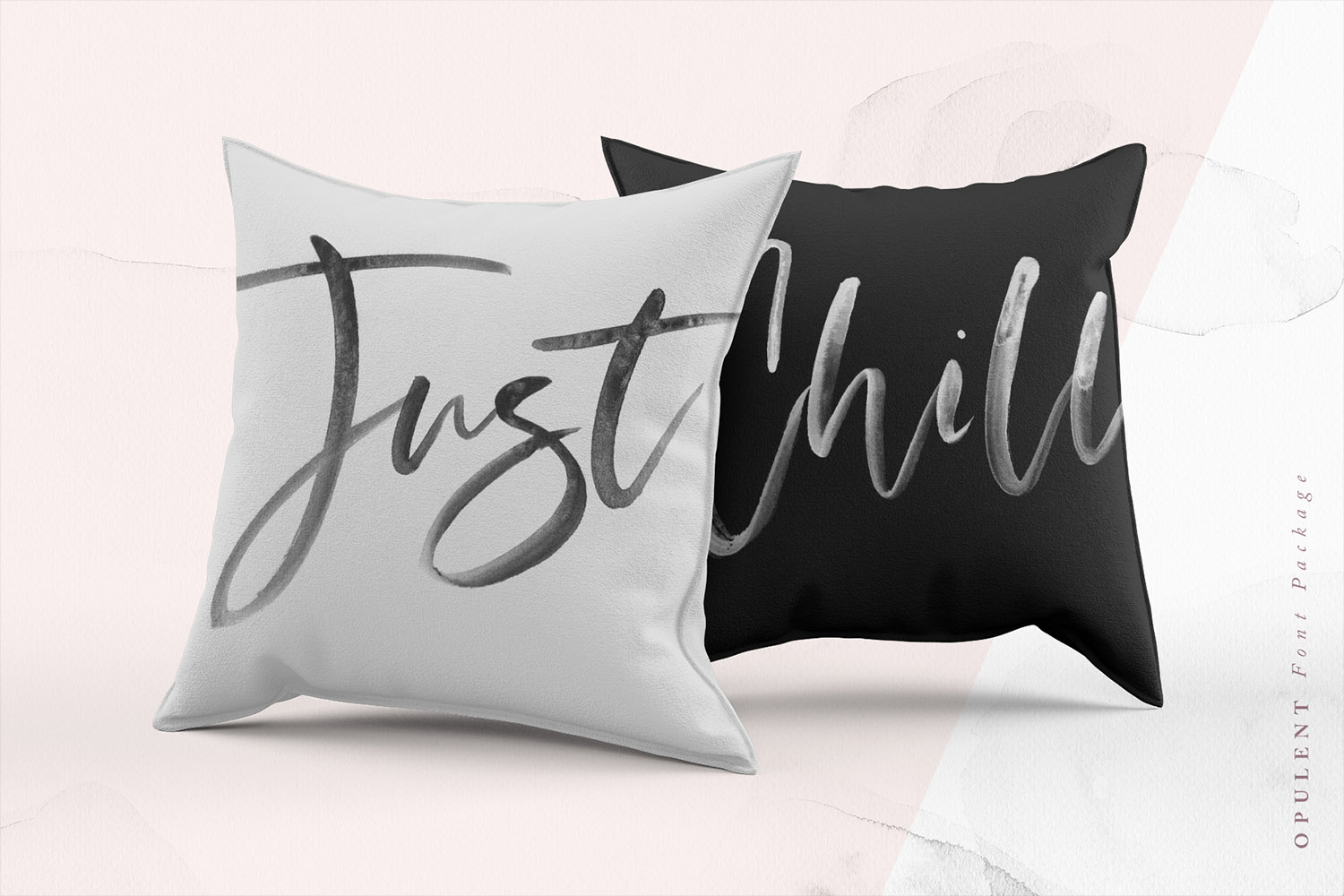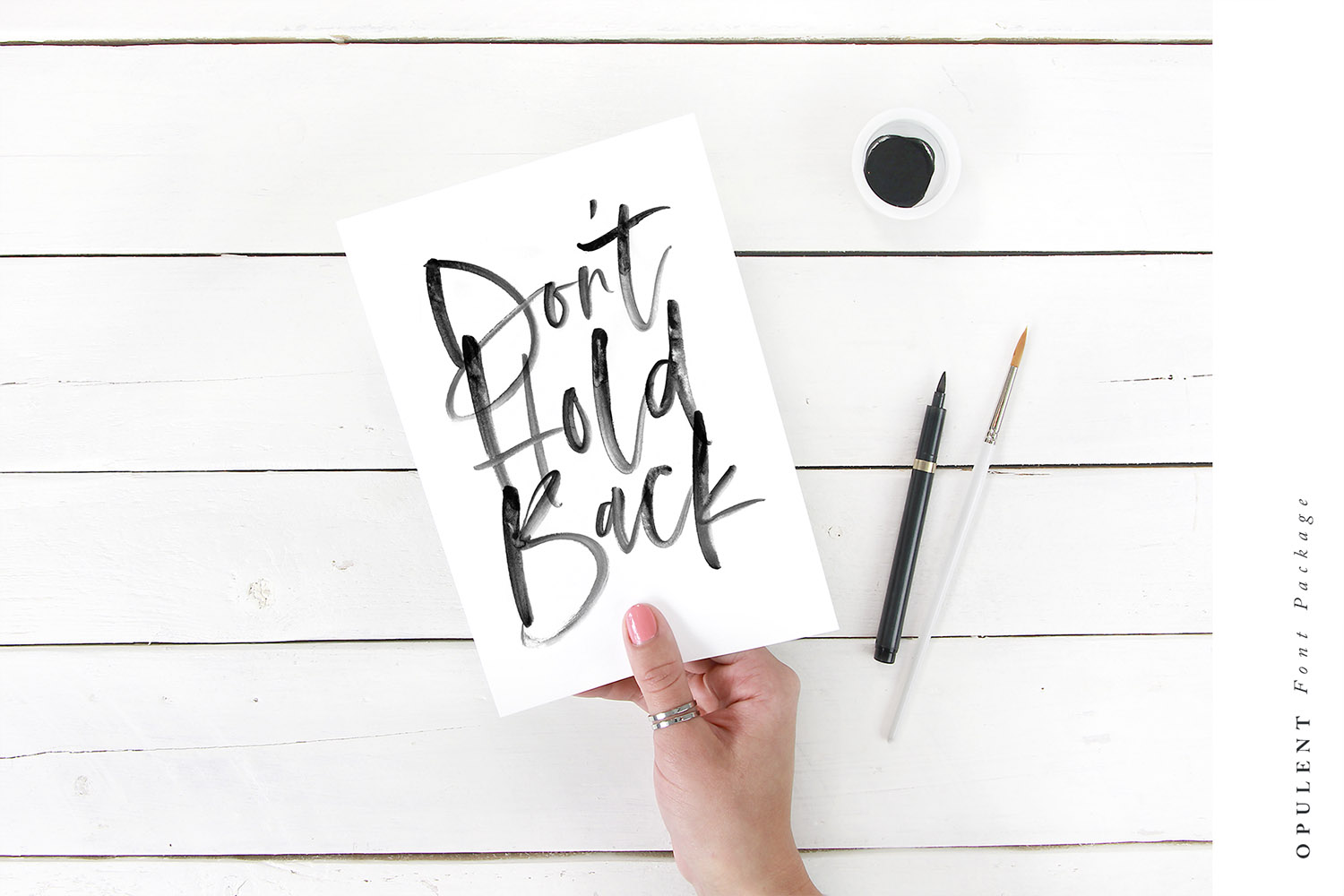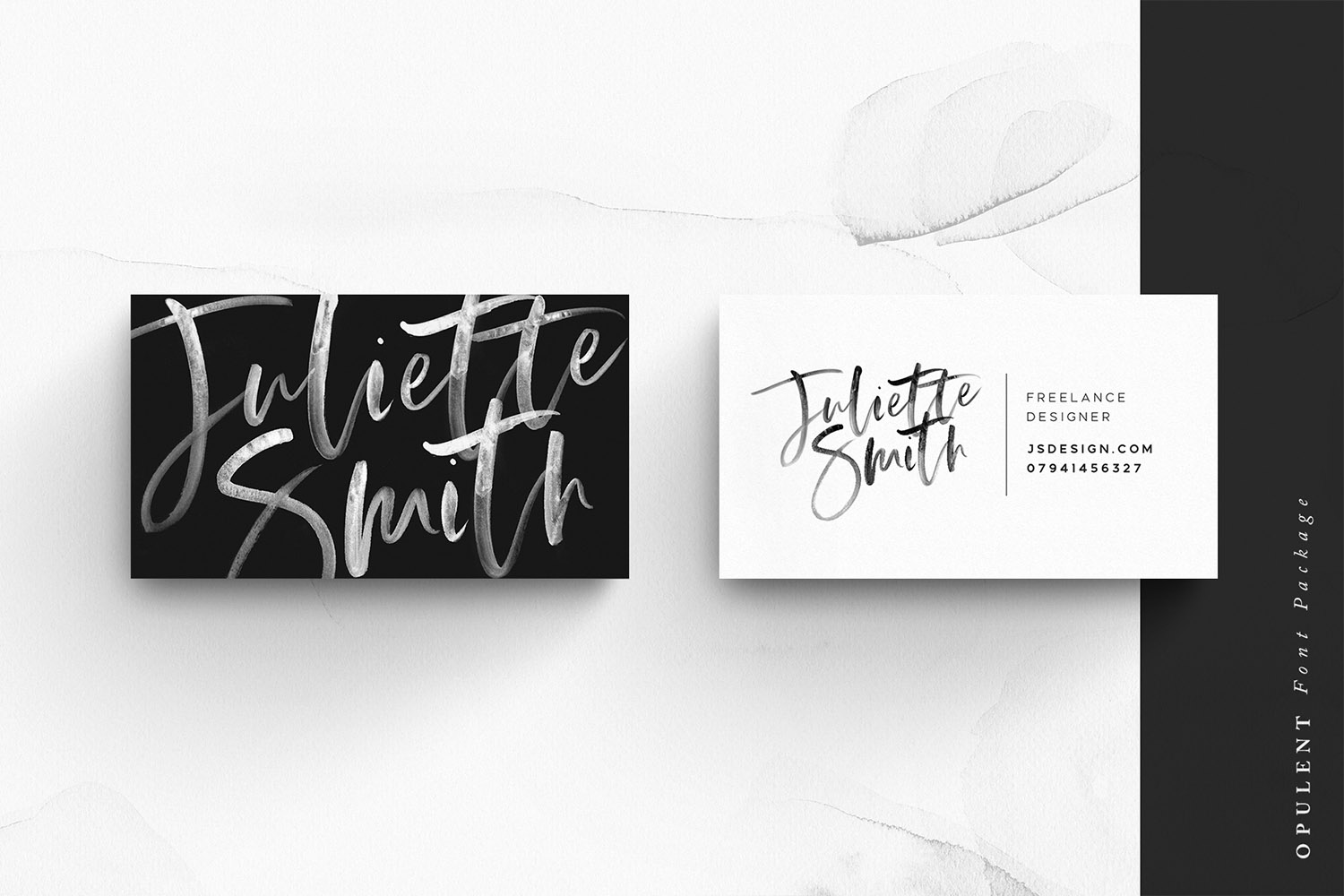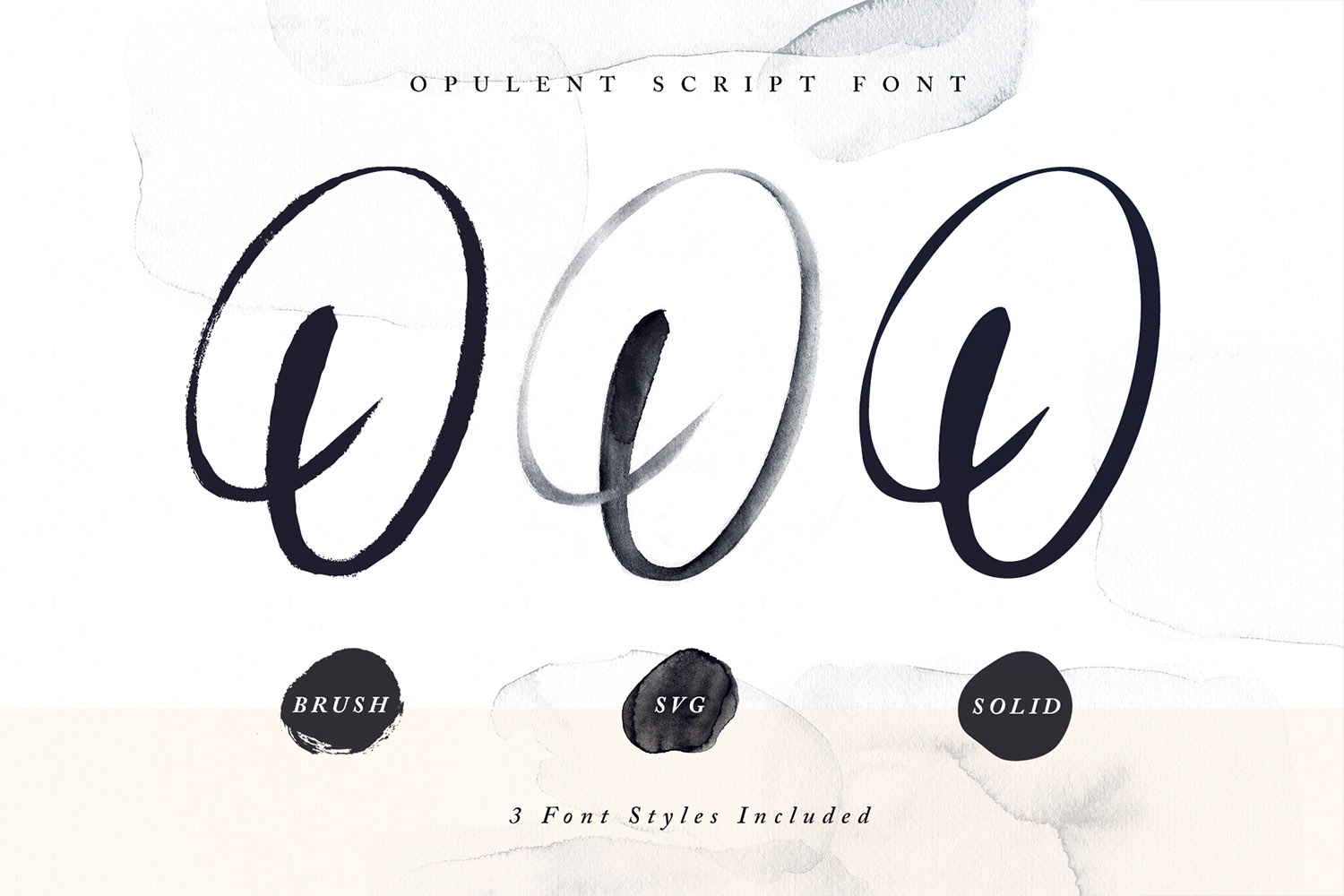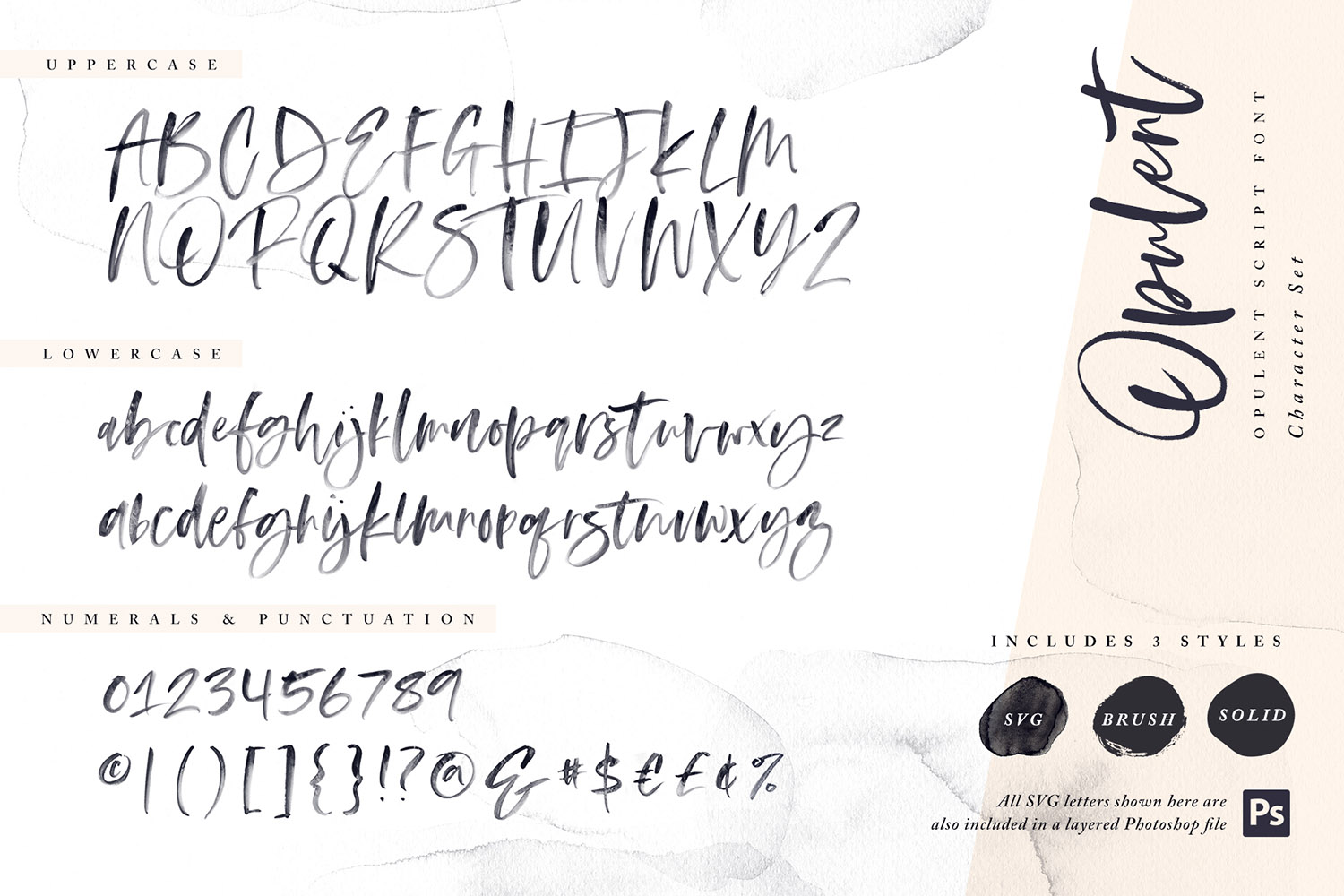 Please note: The 'SVG' style requires Photoshop CC 2017 or Illustrator CC 2018 (or newer). The 'Brush' & 'Solid' styles are in a traditional font format and are widely supported.
Introducing; Opulent! A beautiful collection of hand-lettered modern calligraphy fonts. What makes Opulent so special is that it comes in 3 different forms; SVG, Brush & Solid – giving you a hugely versatile brush font which can be used in a range of different scenarios.
Here's a run through everything included in your purchase;
---
Opulent SVG Font • Use this version to re-create stunning hand-lettering with high-definition watercolour textures, completely built in to the font as a transparency. What you see in the preview images is exactly how the font types, with nothing added afterwards. Check out the video tutorial in my blog for a quick use guide!
Opulent Brush Font • Use this version if you need the font in a traditional vector format, but still maintining an authentic rough paintbrushed finish to it's edges.
Opulent Solid Font • Use this version if you're looking for a silkier smooth finish to your text. Perfect for vinyl cutters such as Cricut and Silhouette Cameo.
Photoshop File • If you're unable to access the SVG font, but would still like the high definition characters, I've included the full SVG glyph set as separate images in a layered Photoshop file, which you can simply copy and paste into your document.
Lowercase Alternates • All 3 styles of the font include an 'Alt' version, this has replaced all of the lowercase characters with a completely new set. If you wanted to avoid letters looking the same each time to recreate custom lettering, or try a different word shape, simply switch to the 'Alt' fonts for an additional layout option.
Language Support • Please note the SVG font does not have accented characters built in due to limitations in the font file size, but they are included in the Photoshop File. Brush & Solid versions include language support for; English, French, Italian, Spanish, Portuguese, German, Swedish, Norweigen, Danish, Dutch, Finnish, Indonesian, Malay
---
Thanks for checking it out, and please don't hesitate to get in touch if you had any queries!