Item: November Starlight Font (New Update!)

Price:
$18.00
SKU:
Categories: All Products, Brush Fonts, Clean Fonts
Tags: branding, brush, calligraphy, card, christmas, cursive, elegant, fancy, feminine, Font, hand lettered, Handmade, Handwritten, invitation, loopy, pretty, Script, wedding


Our font license terms can be viewed
here
. Please get in touch if you have any licensing queries.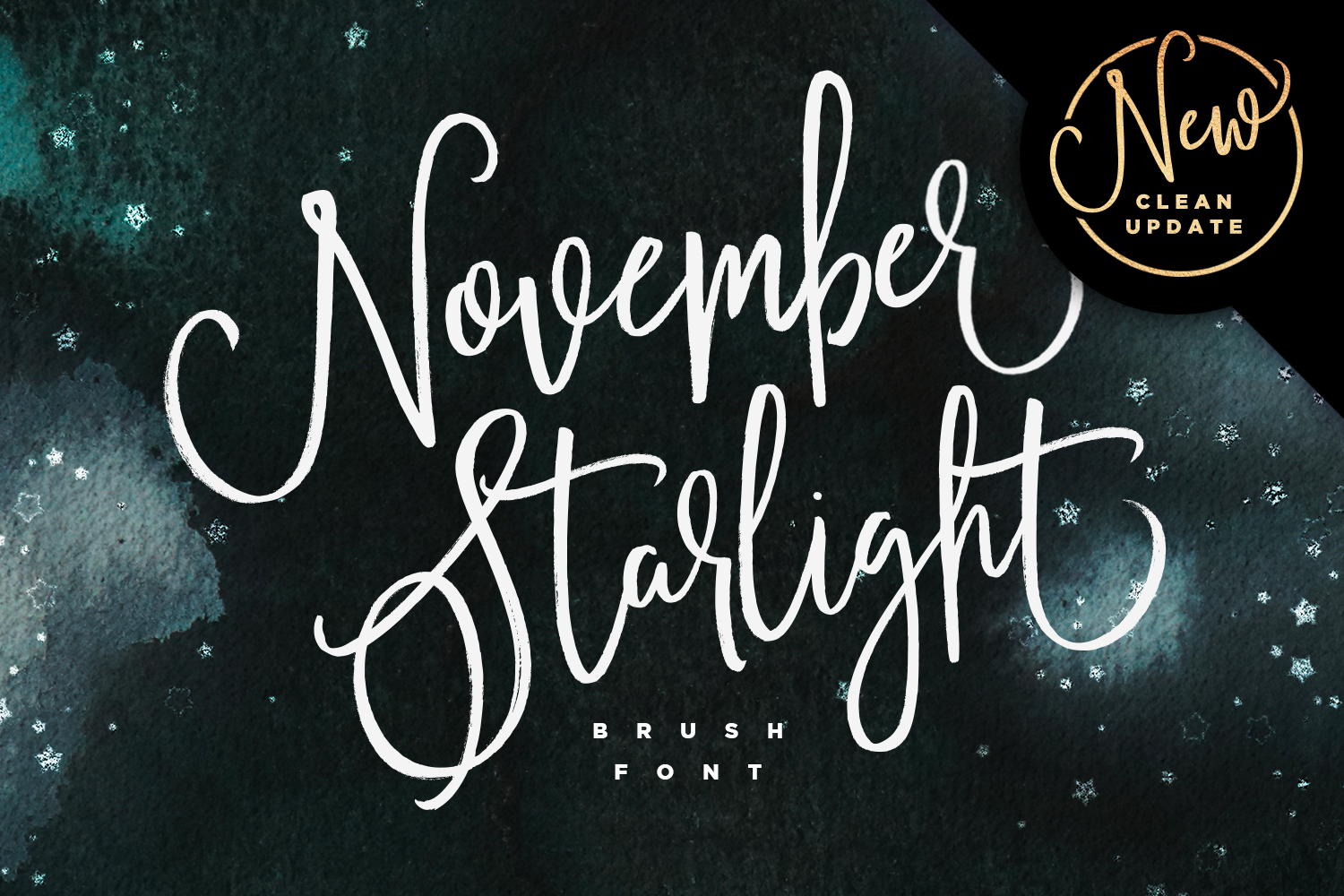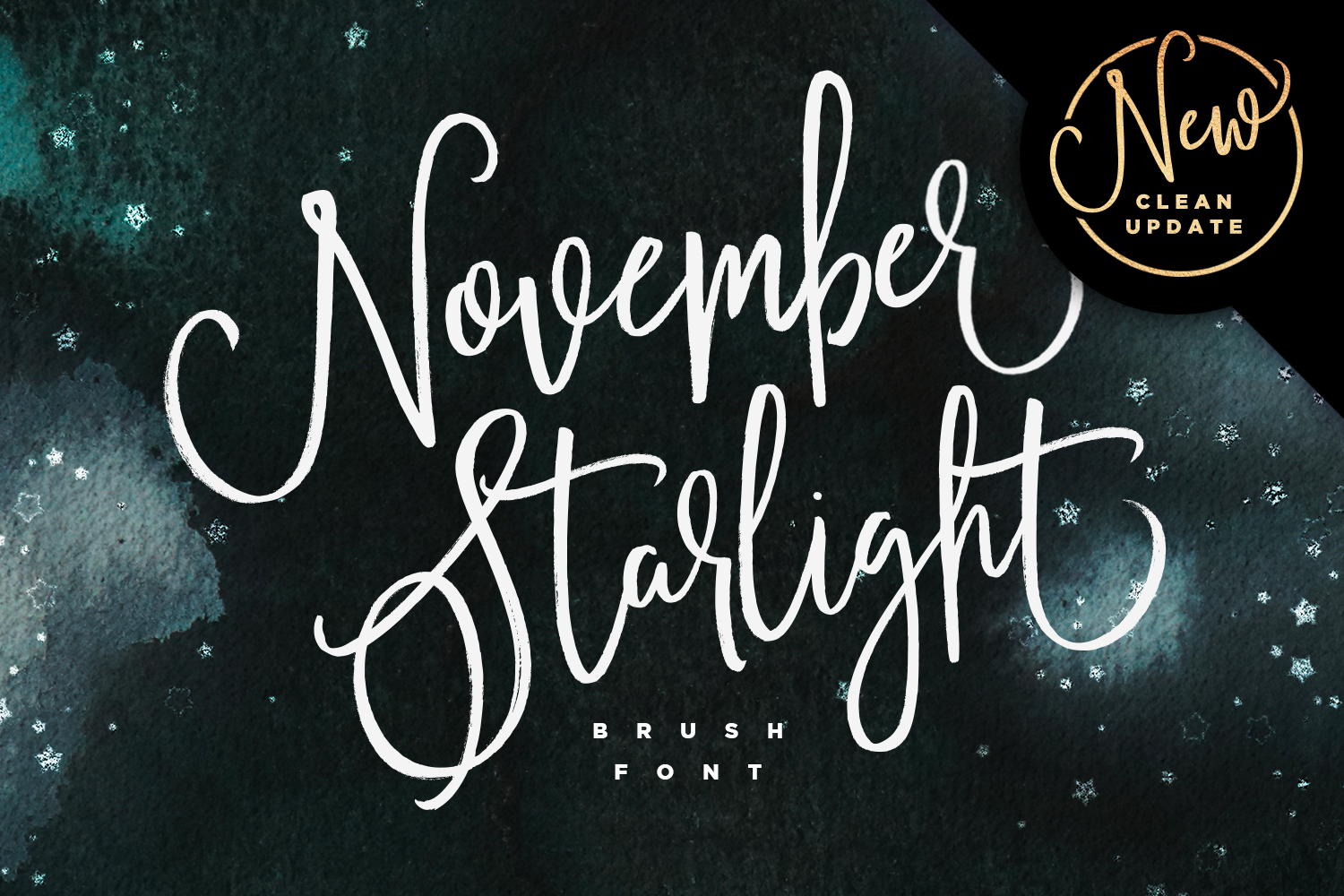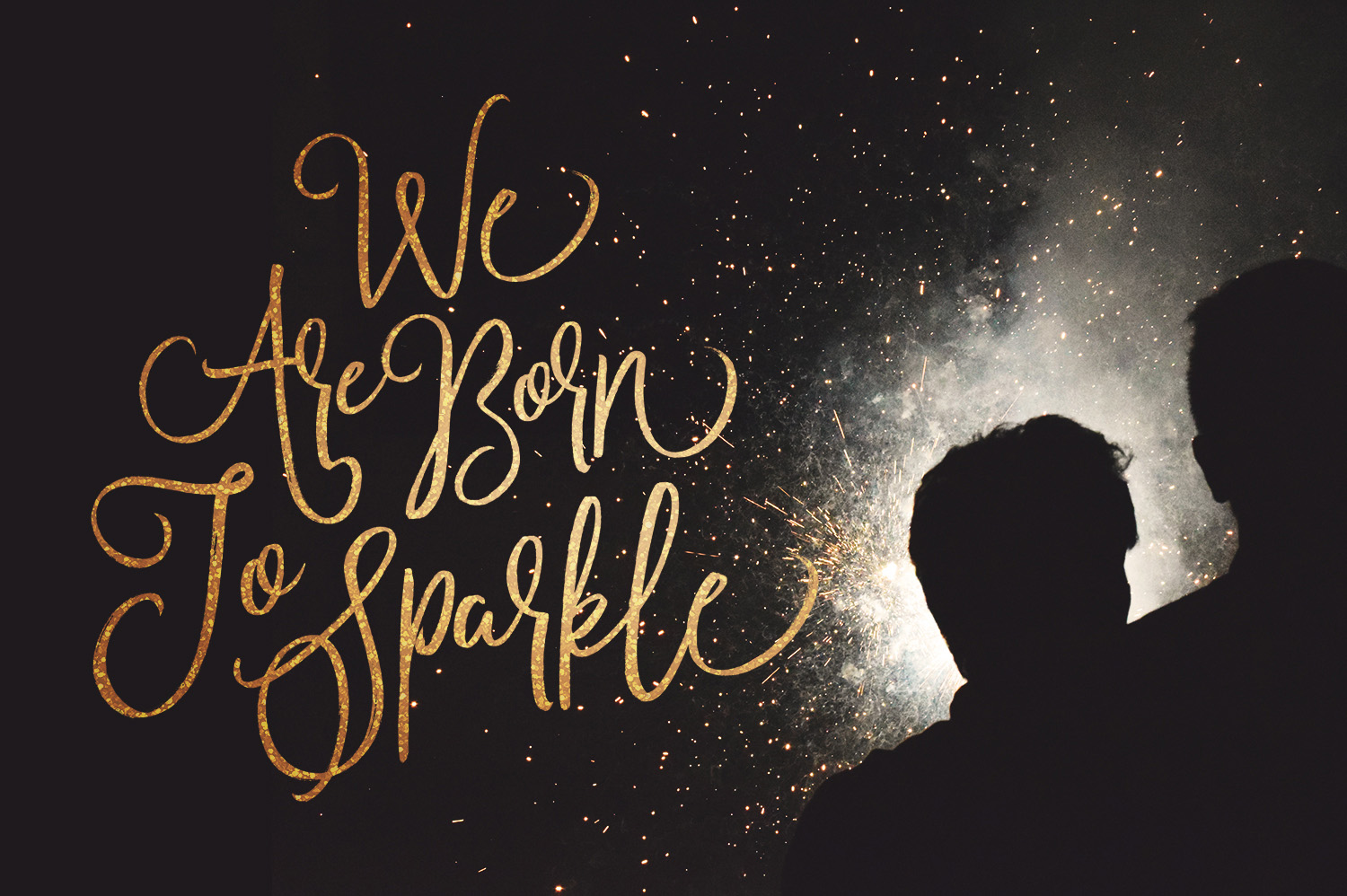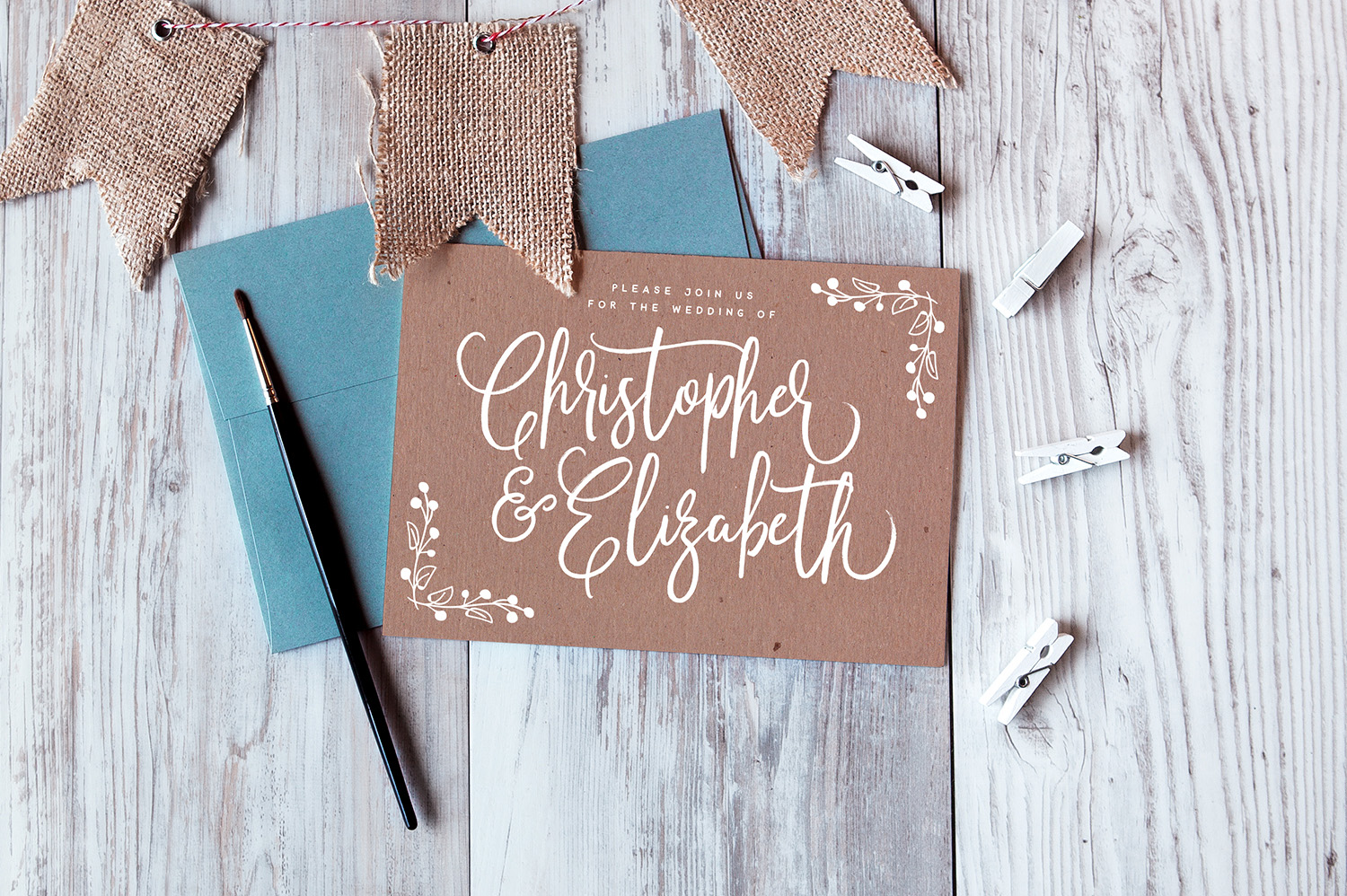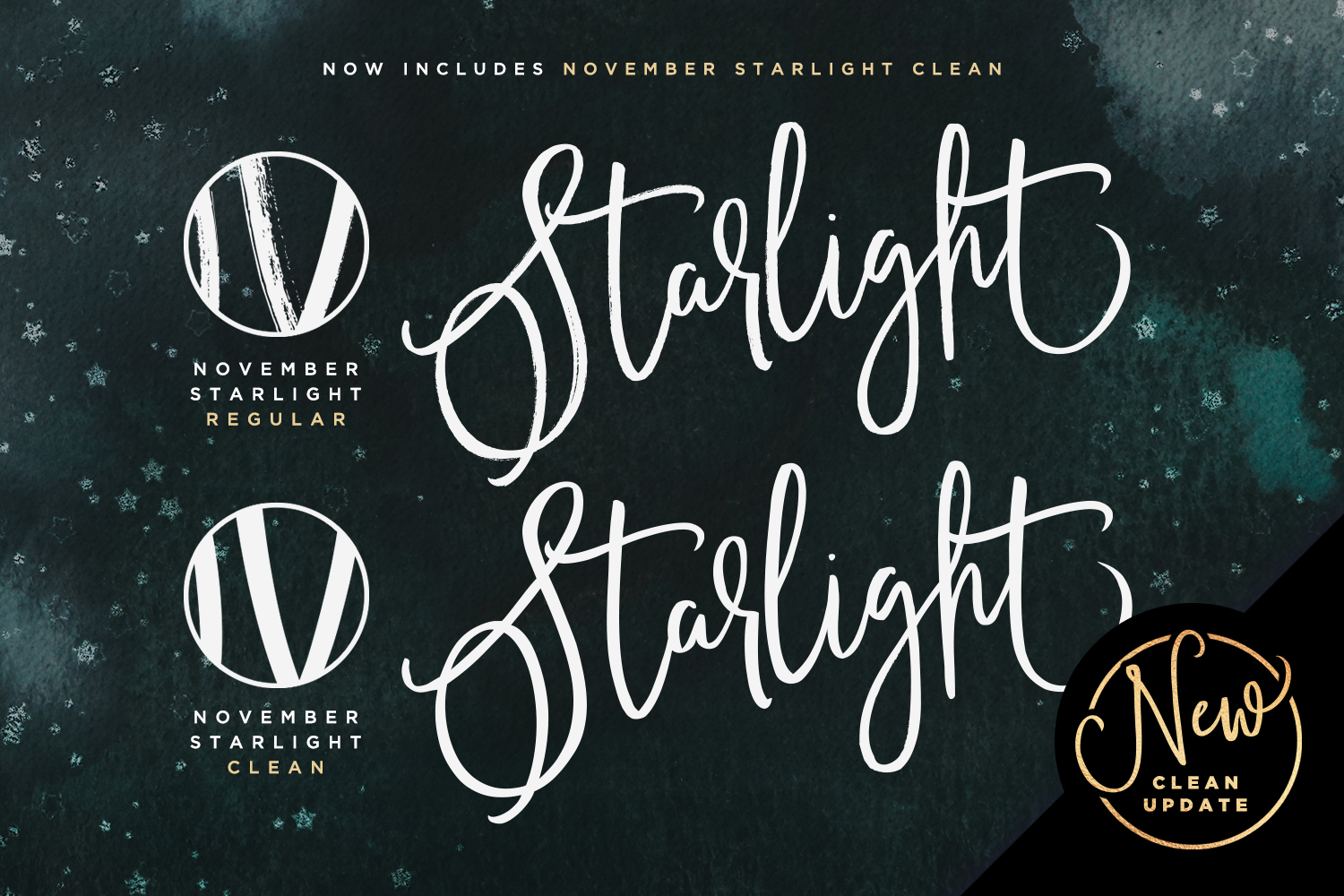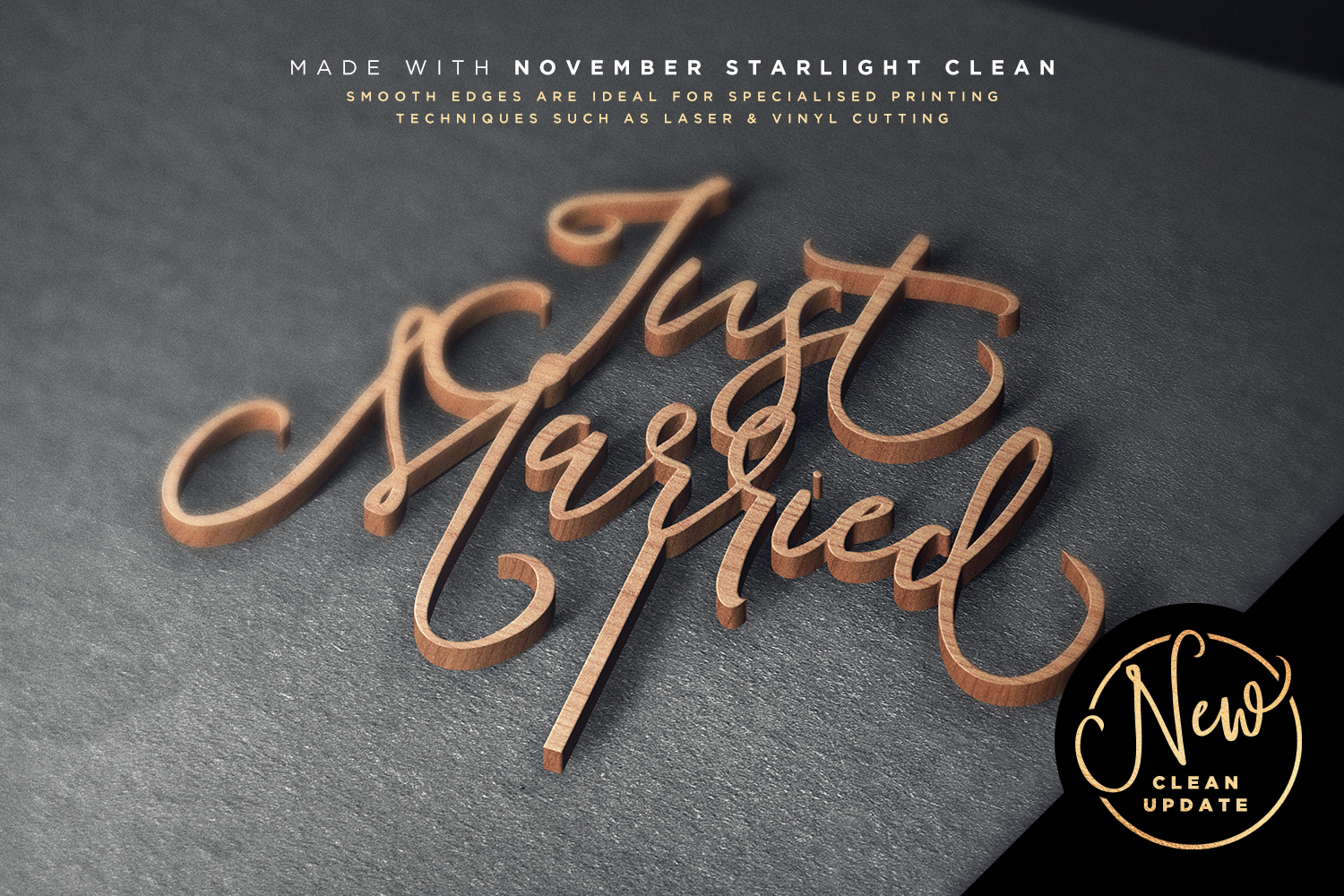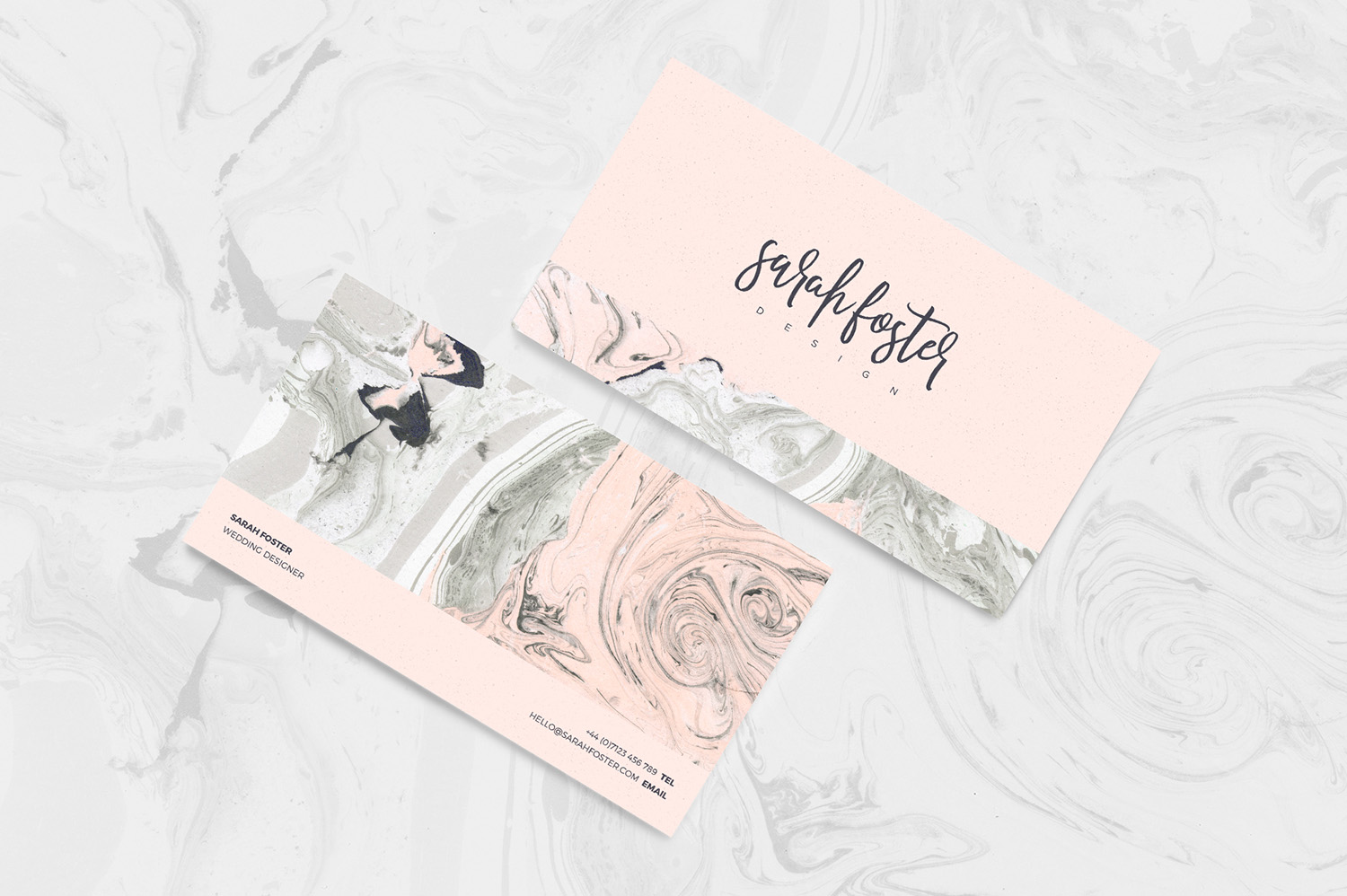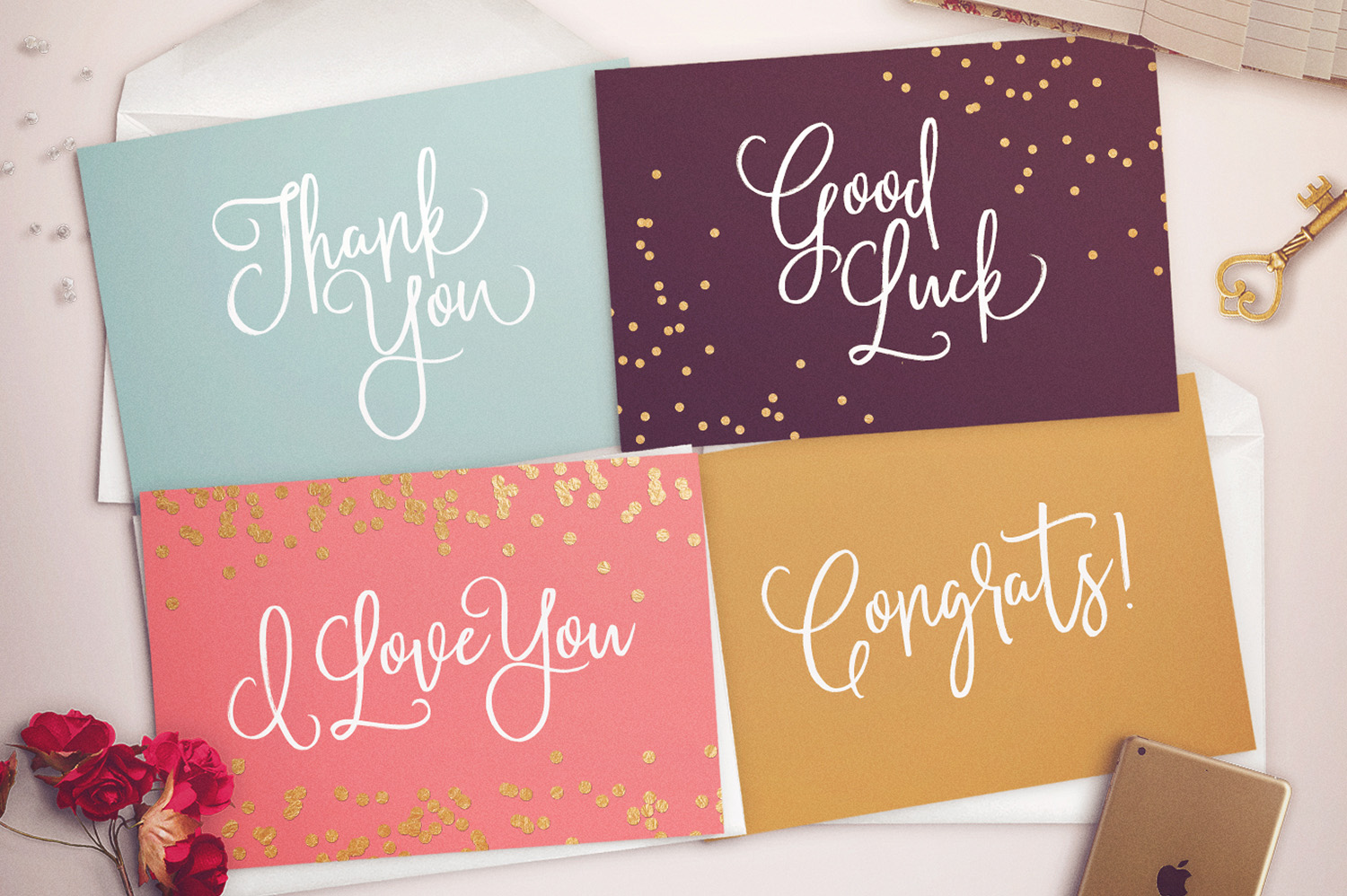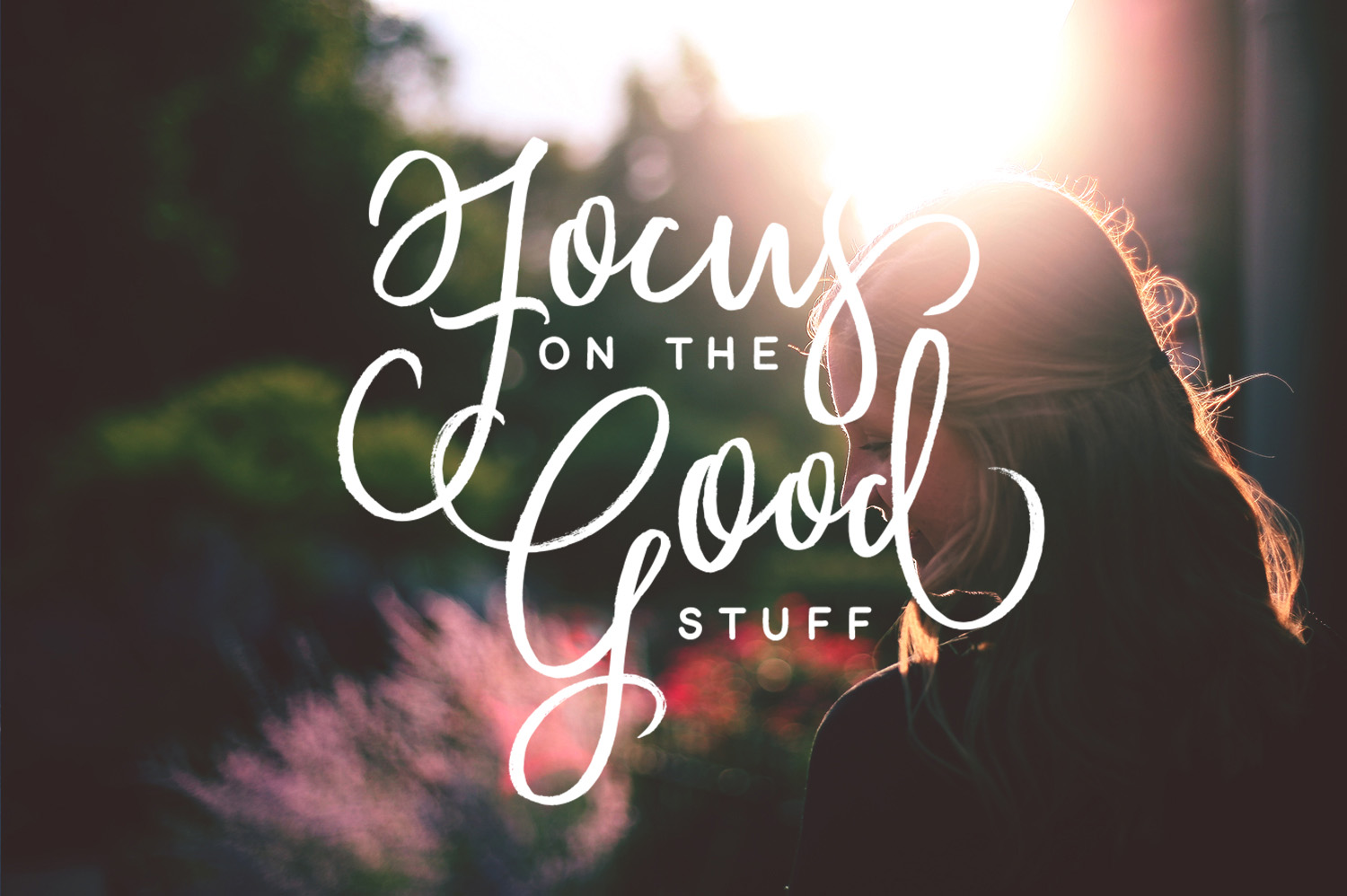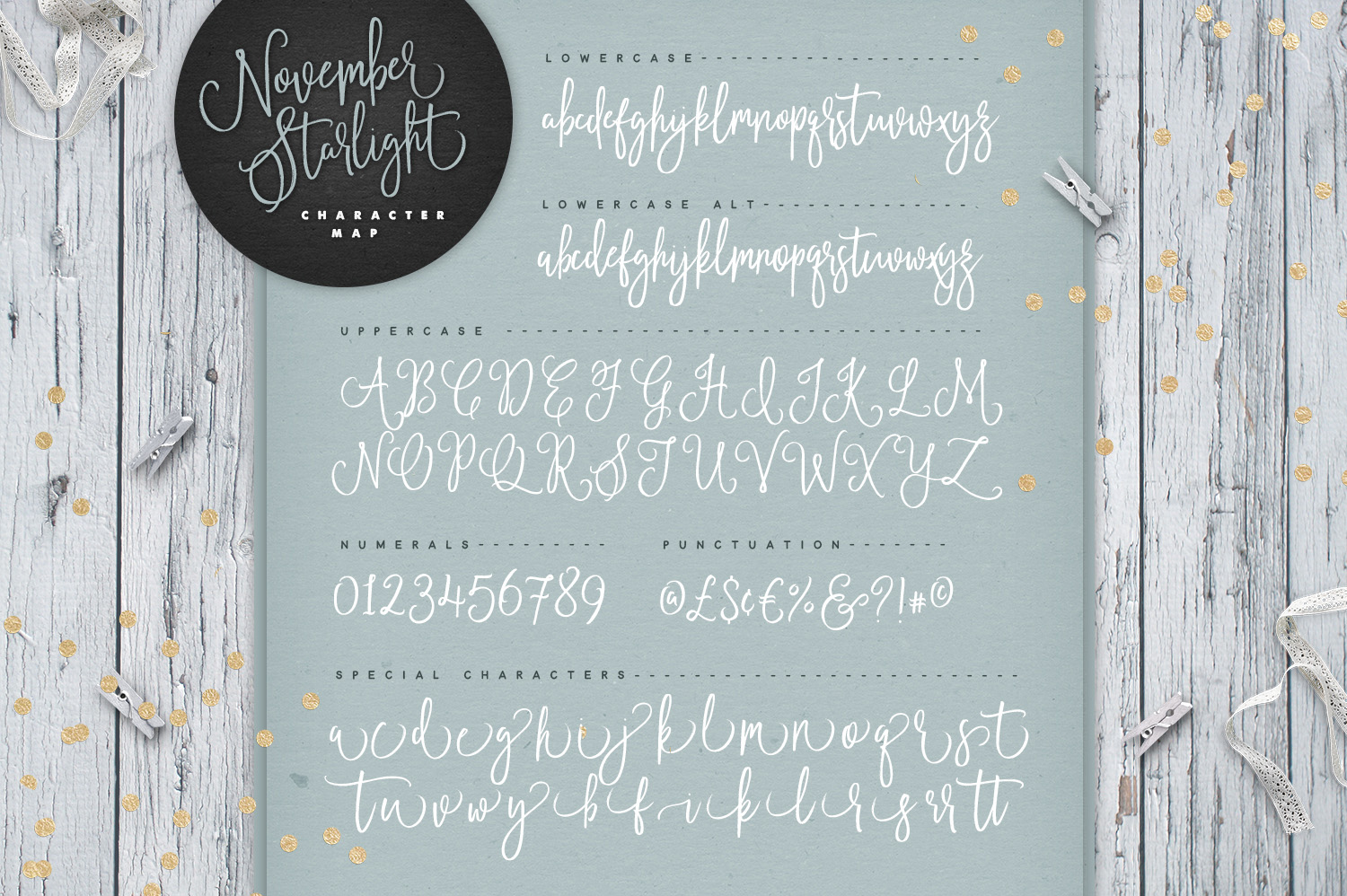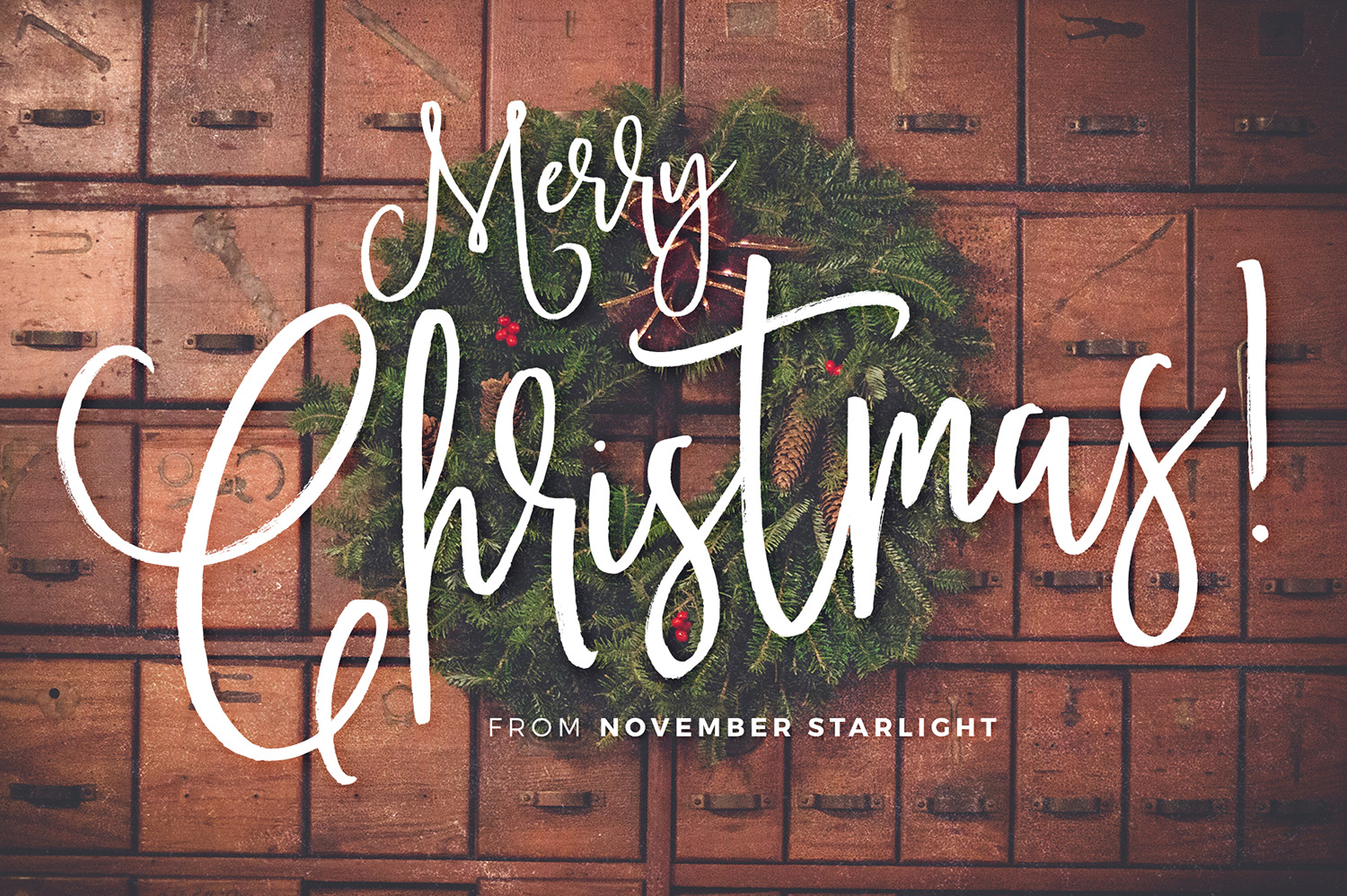 ✨New Update! November Starlight now includes November Starlight Clean. A totally clean version of each of the November Starlight fonts, with all rough brush textures removed. Perfect for specialised printing techniques such as laser & vinyl cutting, or simply for a silky smooth finish to your text.
This update is FREE for anyone who has previously purchased November Starlight – please get in touch if you would like a copy of the new files.
---
Thanks for checking out November Starlight! A lovingly hand-painted script font, fantastically elegant & eccentric with a sprinkle of carefree fun. November Starlight doesn't play by the rules – with extra bouncy characters, long vertical brush strokes and authentic hand-painted edges, it's bound to make a bold statement on anything from greeting cards and invitations, to personalised logos and handwritten quotes.
OK! Enough of the fancy words, and on to the important stuff! Your download will include 2 font files;
1. November Starlight • A cursive font containing upper & lowercase characters, numerals and a large range of punctuation.
2. November Starlight Alt • This is a second version of November Starlight, with a completely new set of lowercase characters. If you wanted to avoid letters looking the same each time to recreate a custom-made style, or try a different word shape, simply switch to this font for an additional layout option.
Fonts are provided in TTF & OTF formats. We recommend installing the TTF files, and the OTF only if necessary.
Fonts include multilingual support. Please message me if you're unsure of any language support.
Special Characters • Are also available for several lowercase characters, with added beginning & end swashes – please see the final preview image for a full list. These characters are only accessible via software with a glyphs panel, e.g. Photoshop CC, Adobe Illustrator.
---
That's it! we really hope you enjoy it and, please don't hesitate to get in touch if you have any issues or queries 🙂