Item: Neo-Retro Font + Extras

Price:
$19.00
SKU:
Categories: All Products, Clean Fonts, Handwriting, Retro Fonts
Tags: 00s, 1980s, 1990s, 2000s, 80s, 90s, aesthetic, bold, bright, cartoon, doodles, eighties, energetic, fun, graffiti, loud, neon, Nineties, Nostalgia, Nostalgic, Noughties, retro, vibrant, wild


Our font license terms can be viewed
here
. Please get in touch if you have any licensing queries.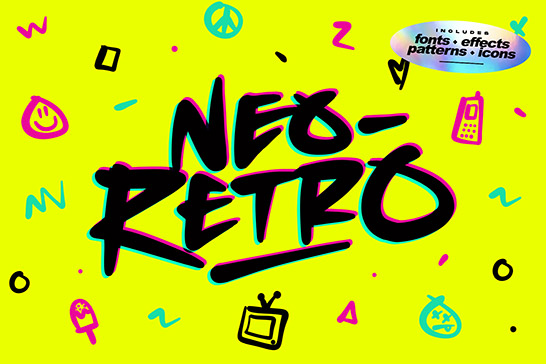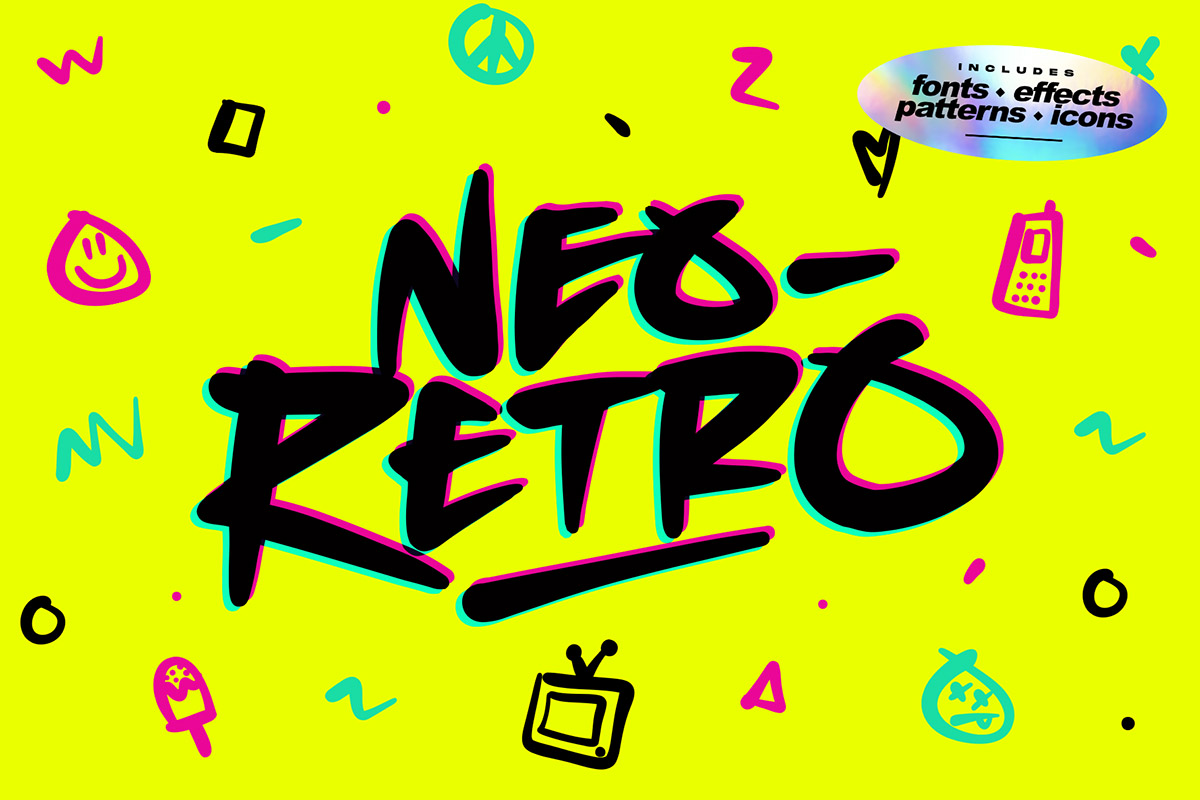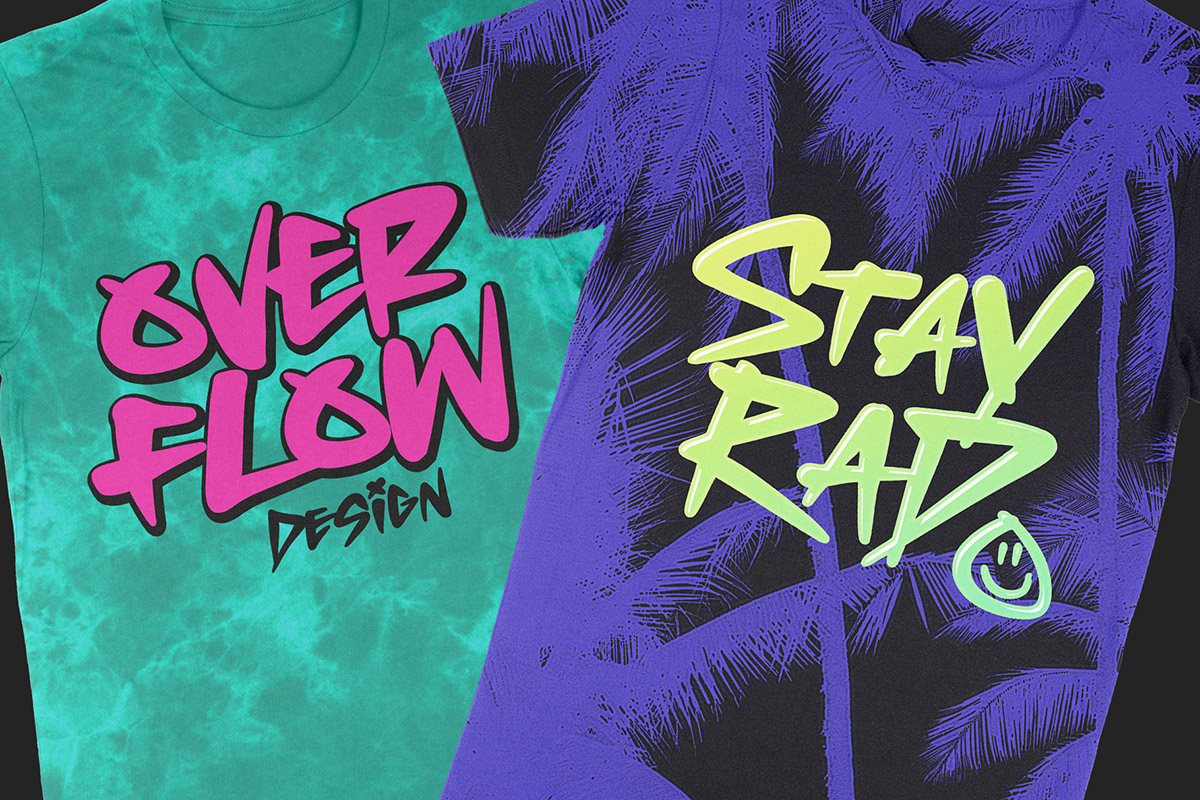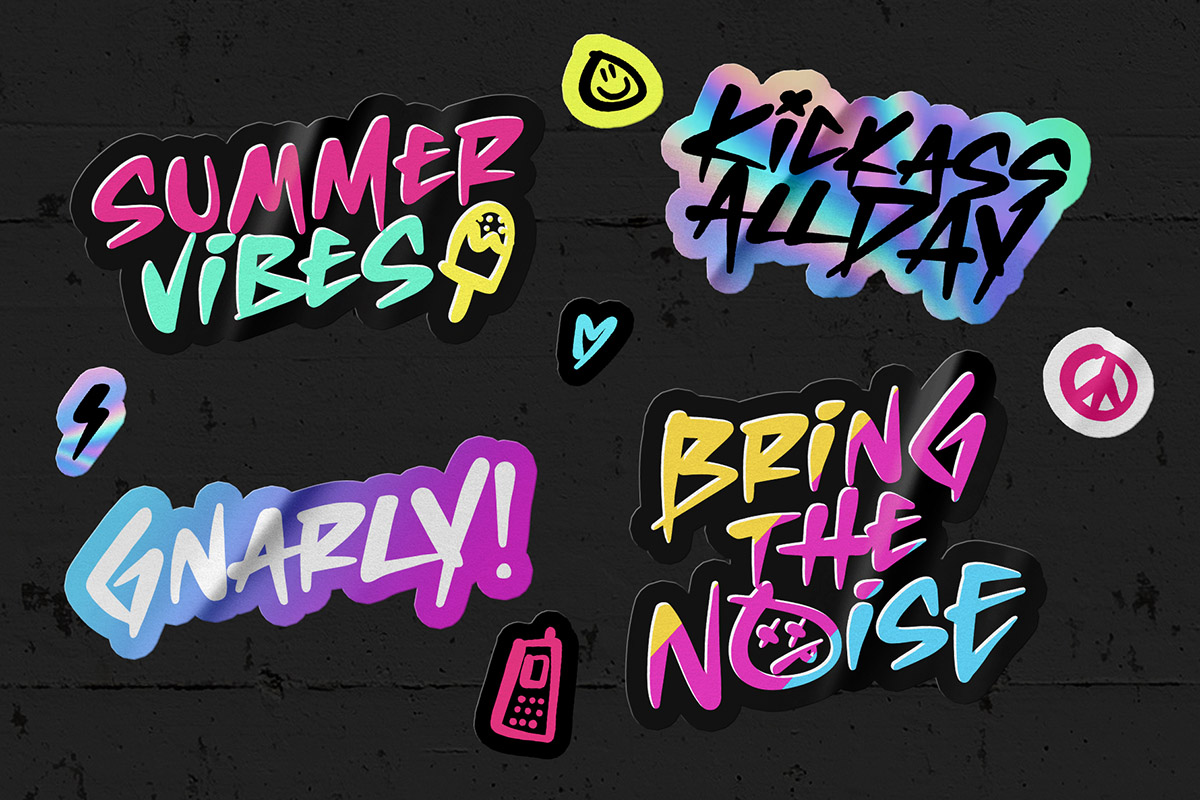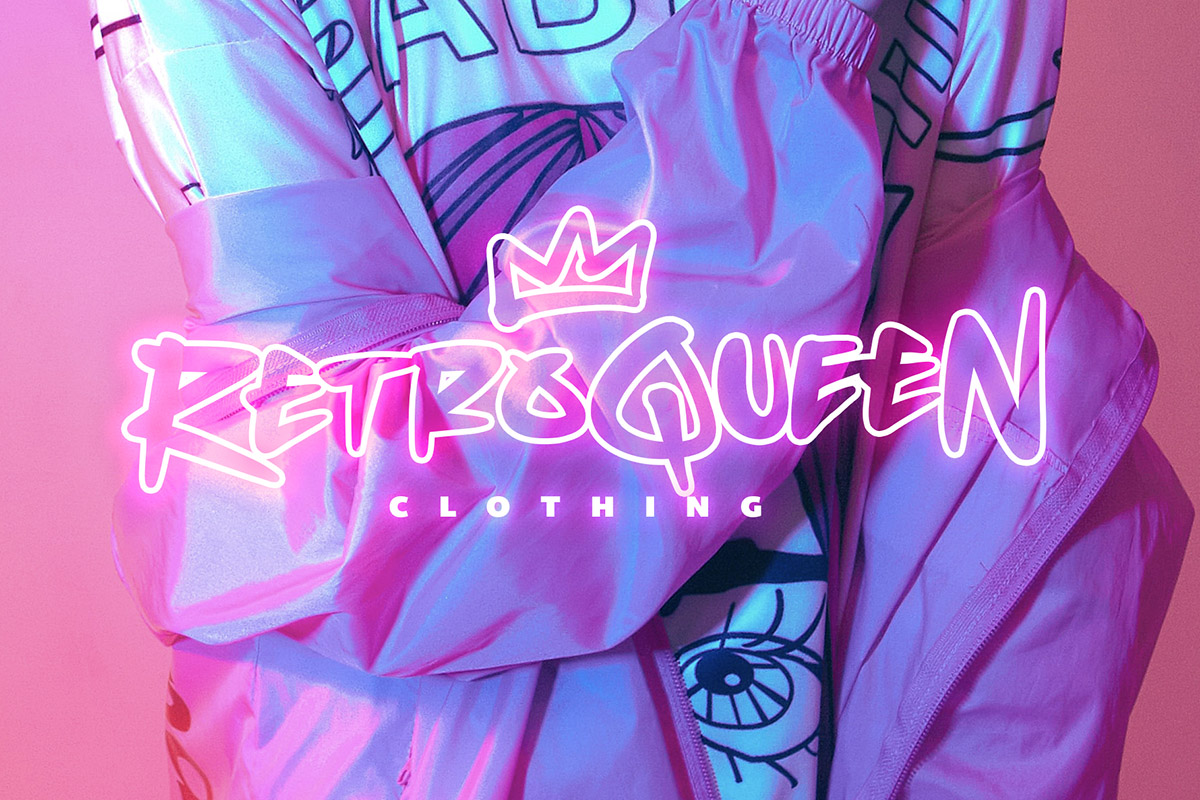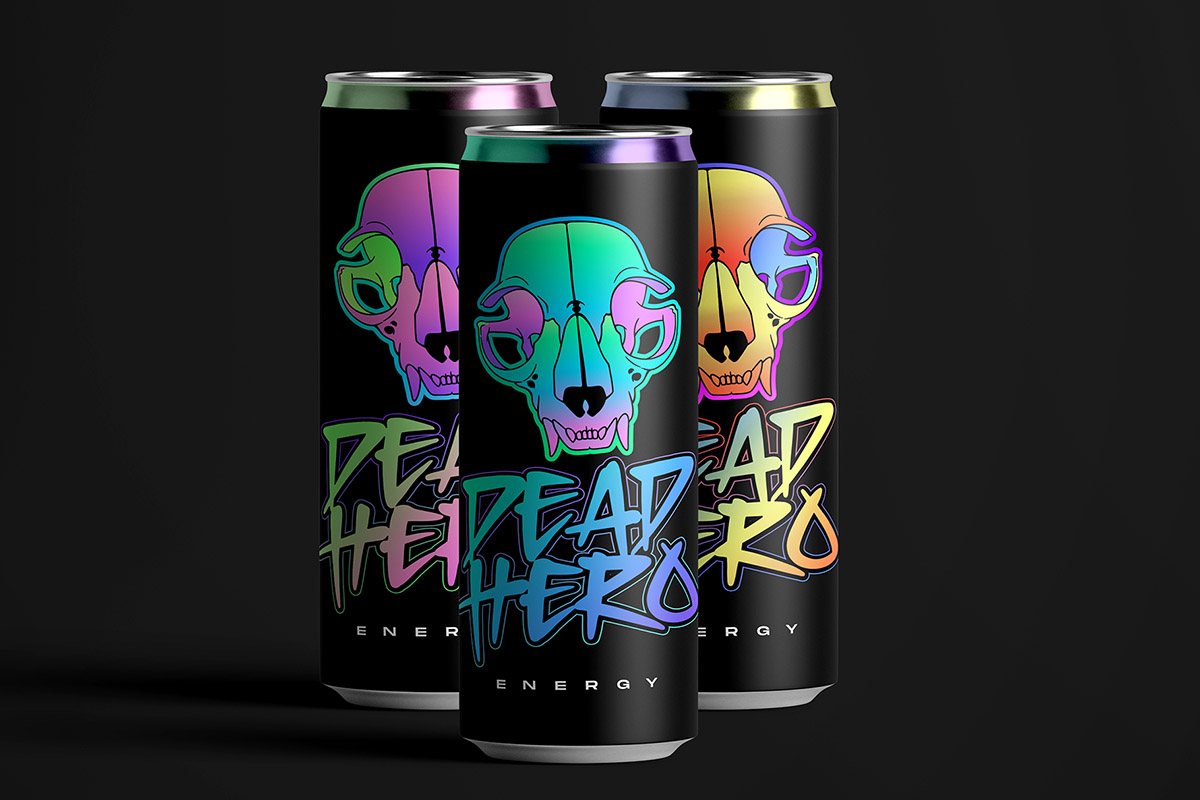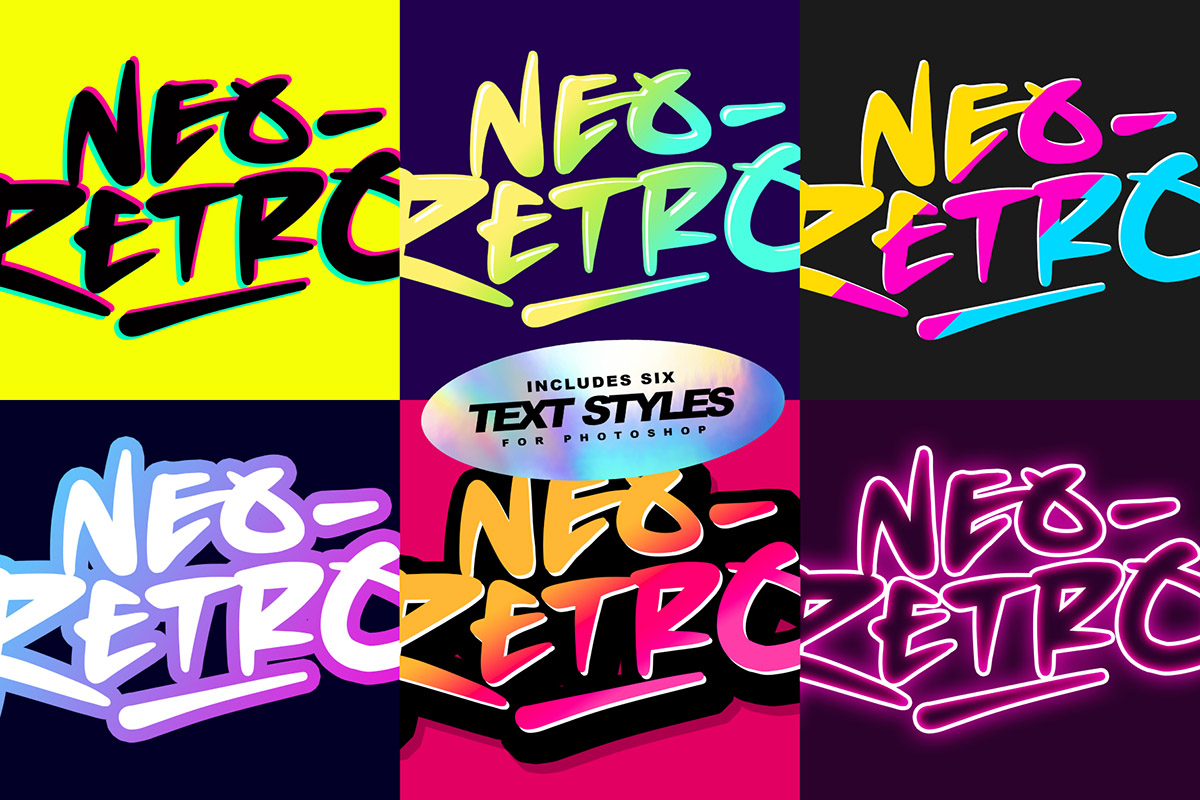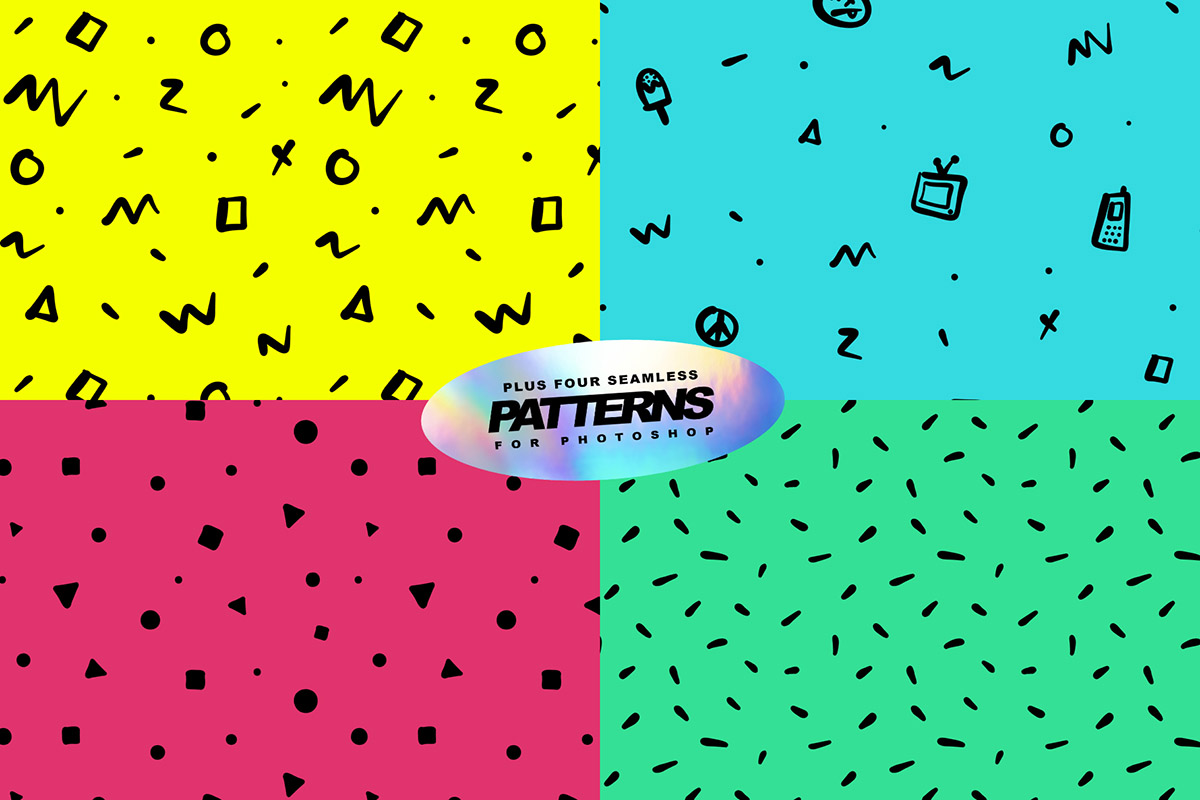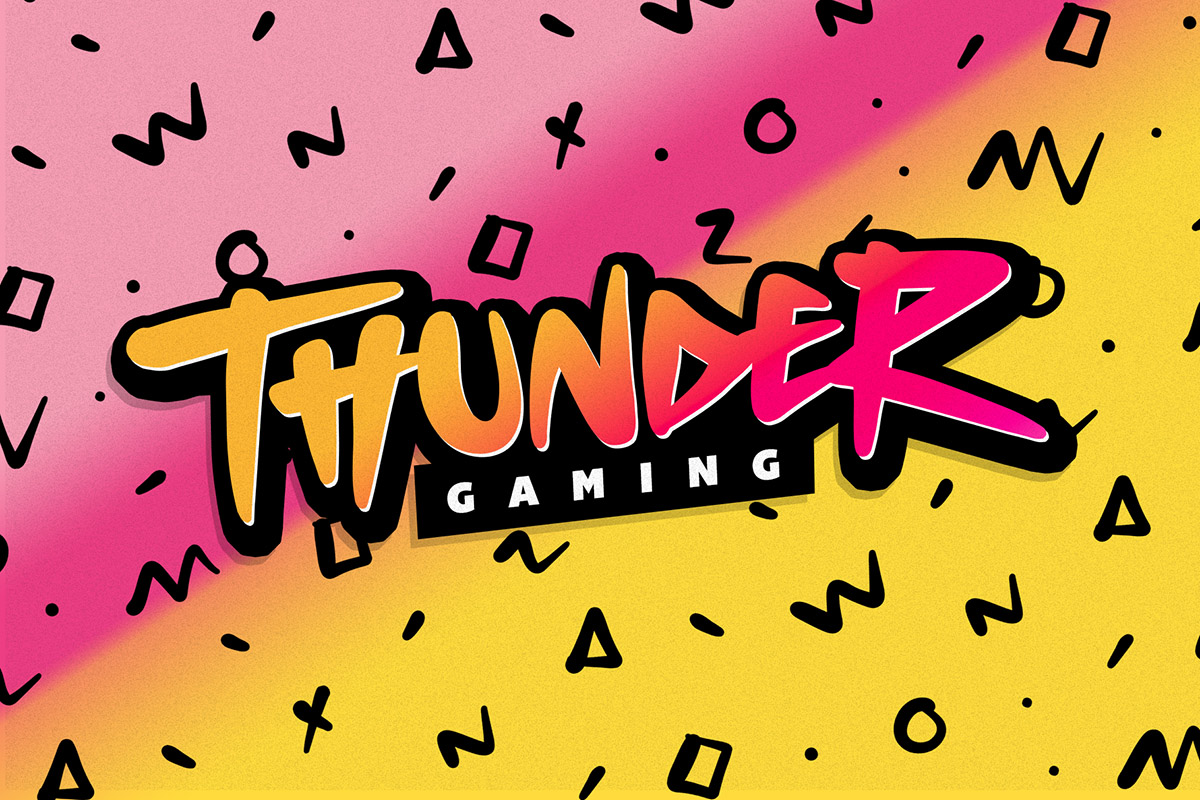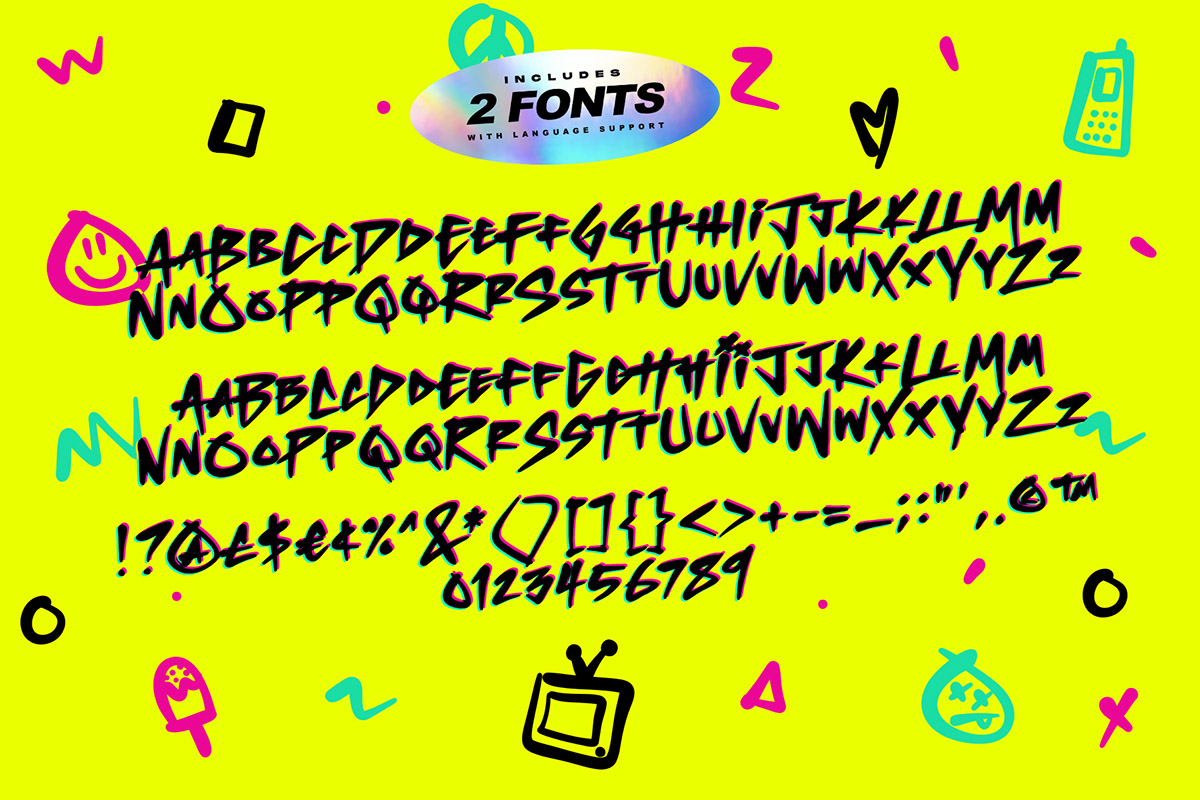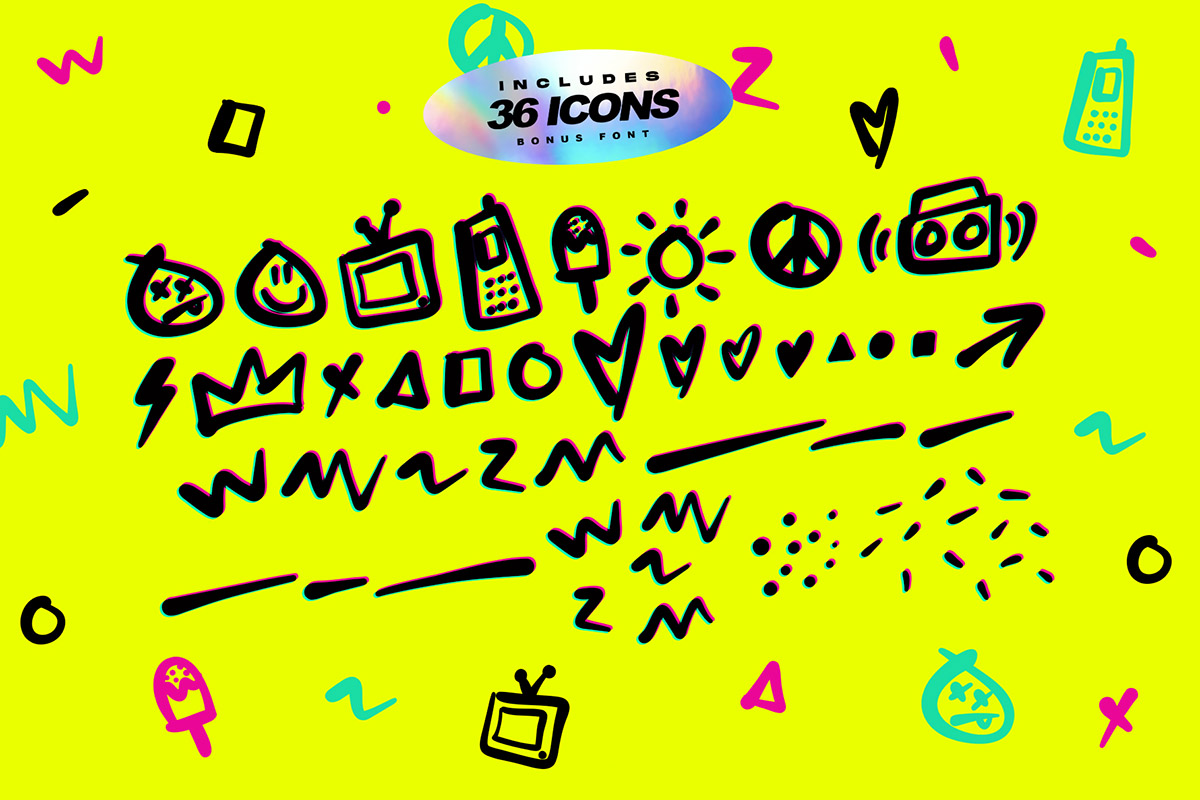 Disclaimer: An unhealthy amount of energy drinks were consumed while creating this product
Bring some loud, bright, and nostalgic fun to your designs with the Neo Retro font pack! It's packed full of high energy design goodies including fonts, icons, text styles & patterns. Create bold, vibrant, 90s-inspired designs in just a few clicks—giving you more time to hang out at the mall, go to a drive-in, kick-ass at the arcade or go make the perfect mix-tape (you get the idea).
Here's a run through everything included in the product;
---
Neo Retro Font • A high energy font with clean edges and sharp ends. An all caps font, but with a larger and smaller variation included as upper and lowercase sets.
Neo Retro Alt Font • This is a second version of the Neo Retro Font, with a completely new set of upper & lowercase characters drawn in the same style. If you wanted to avoid letters looking the same each time to recreate a custom-made style, or try a different word shape, simply switch to this font for an additional layout option.
Neo Retro Icons Font • A set of 36 fun, hand-drawn icons designed to match with the Neo Retro font. Includes doodles, shapes, zig-zags, underline swashes & more. Simply install as a separate font and type any A-Z or a-j letter to generate an icon.
6 Text Styles (Requires Photoshop) • A bonus set of 6 Neo-Retro text effects. Simply double click the 'Neo Retro Text Styles.asl' file to install the styles to Photoshop. Apply them to your text layer with a single click by selecting each one from the Styles panel. (see video tutorial for instructions)
4 Patterns (Requires Photoshop) • Yes, even more stuff! 4 Seamless patterns are included to use as background elements for your designs – these have been created using the Icons font. Simply double click the 'Neo Retro Patterns.pat' file to install the patterns to Photoshop. Apply the patterns to a new layer by selecting one in the Patterns panel. (see video tutorial for instructions)
---
Language Support; English, French, Italian, Spanish, Portuguese, German, Swedish, Norwegian, Danish, Dutch, Finnish, Indonesian, Malay, Hungarian, Polish, Croatian, Turkish, Romanian, Czech, Latvian, Lithuanian, Slovak, Slovenian.
Thanks for checking it out, and feel free to get in touch if you had any queries 🙂
~ Sam