Item: BLACKHAWK Brush Font

Price:
$16.00
SKU:
Categories: All Products, Brush Fonts
Tags: Alternative, attitude, blackhawk, bold, branding, brush, brush font, cool, energy, fast, graffiti, gritty, hand drawn, Handmade, Handwritten, Heavy, Informal, lettering, logo, paint, Paintbrush, Painted, quick, sharp, street, stylish, textured, trendy, urban


Our font license terms can be viewed
here
. Please get in touch if you have any licensing queries.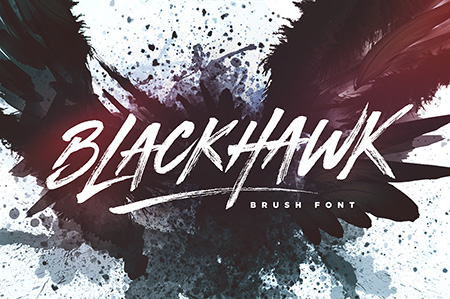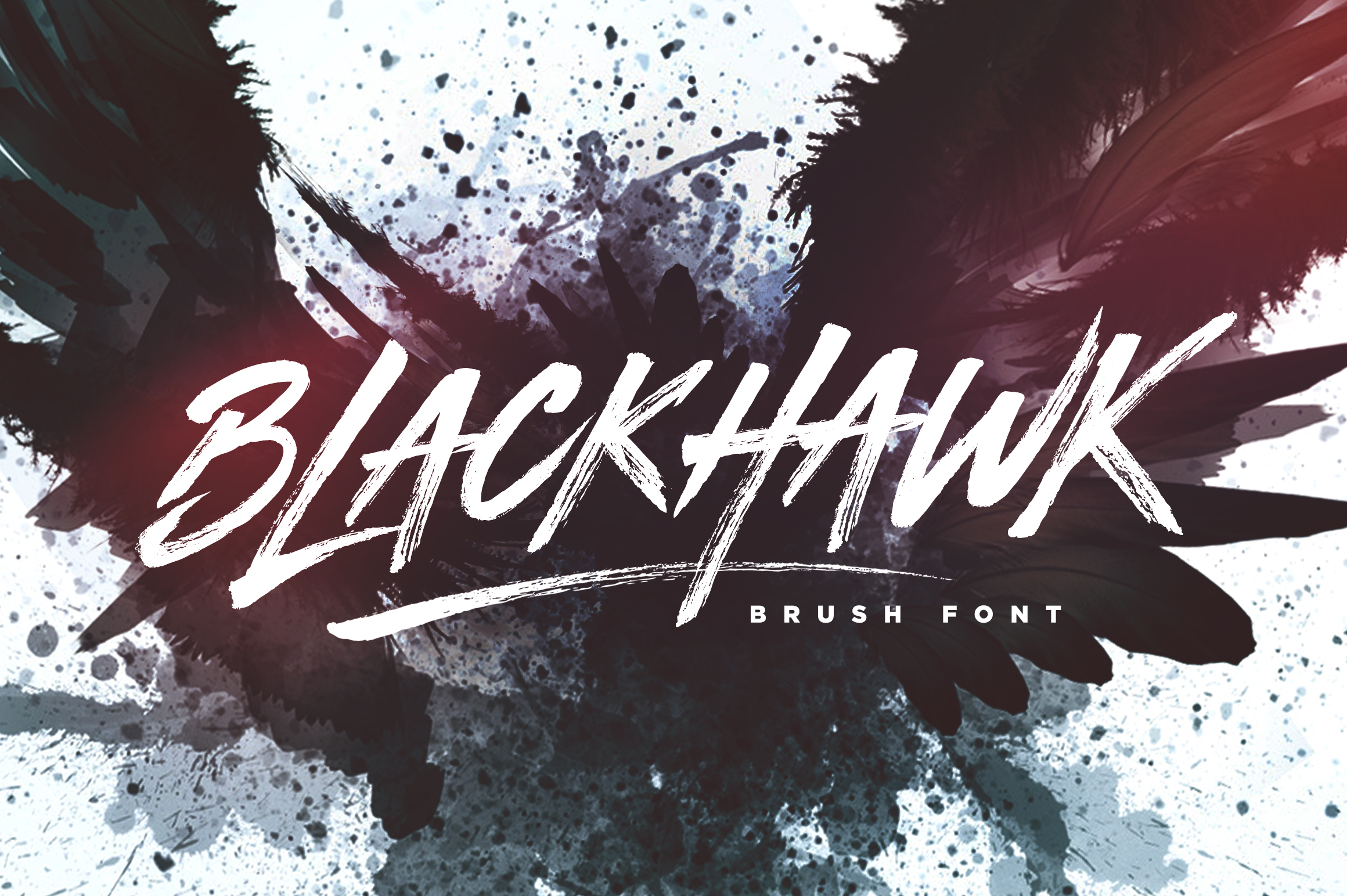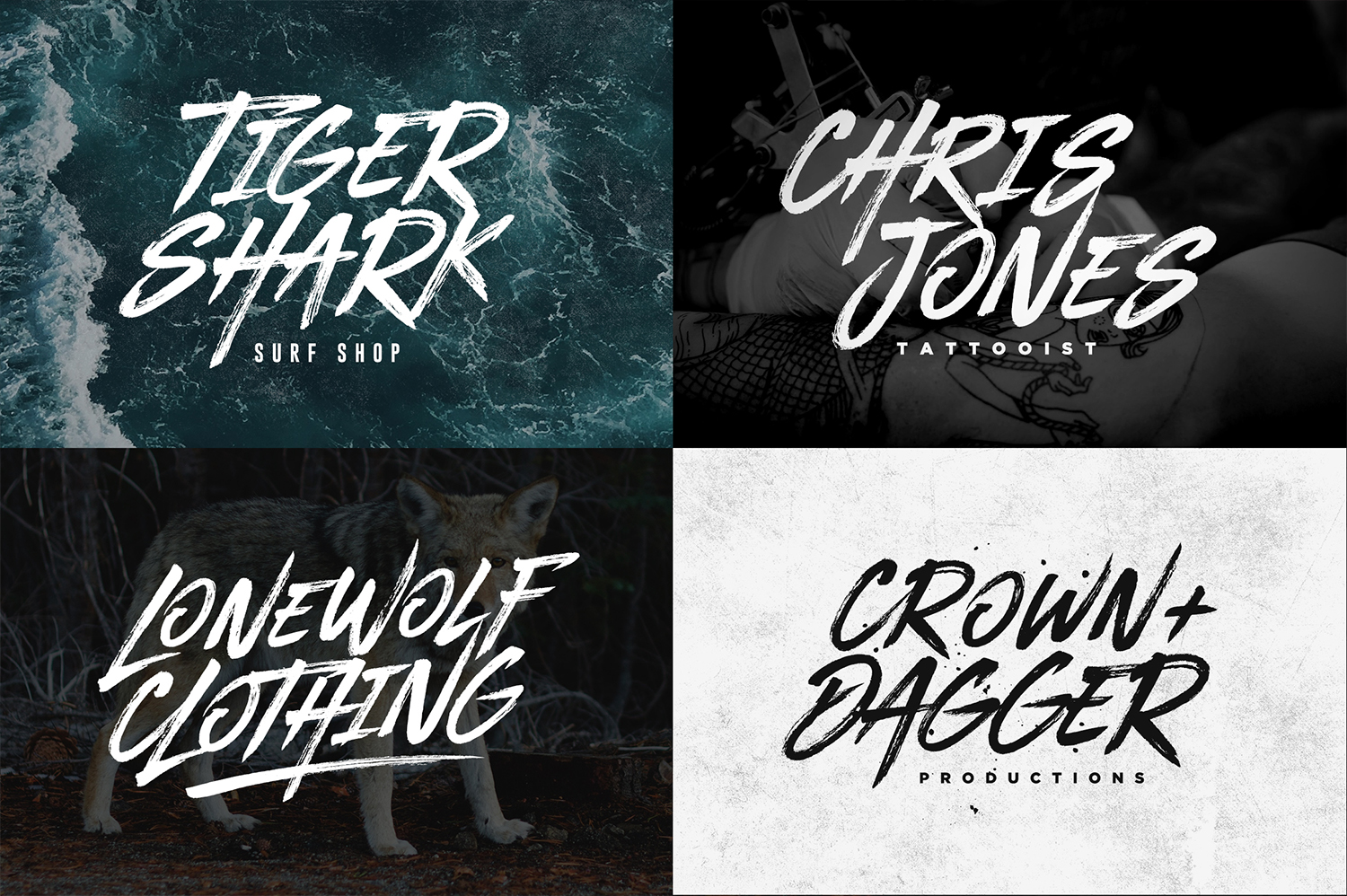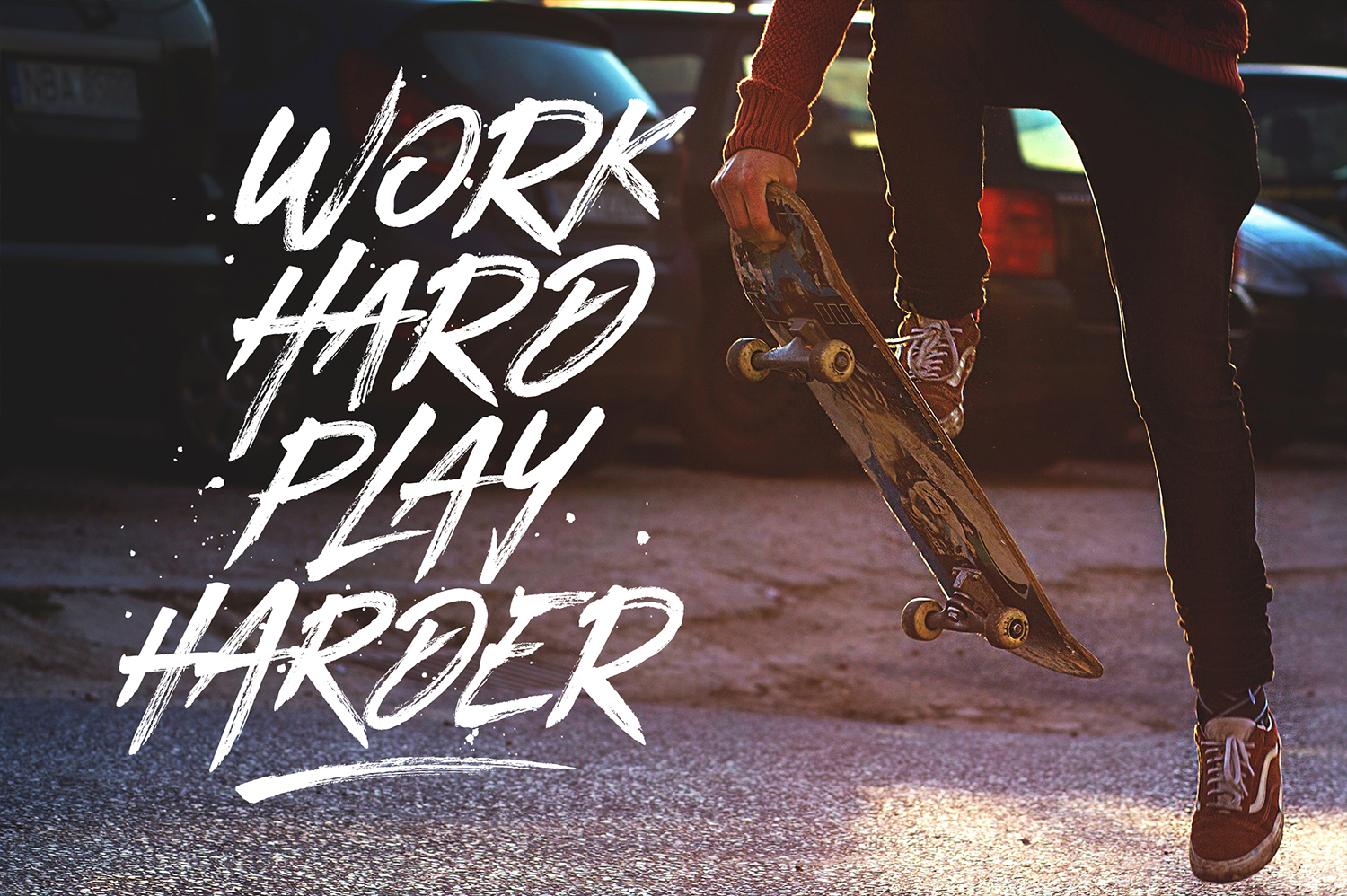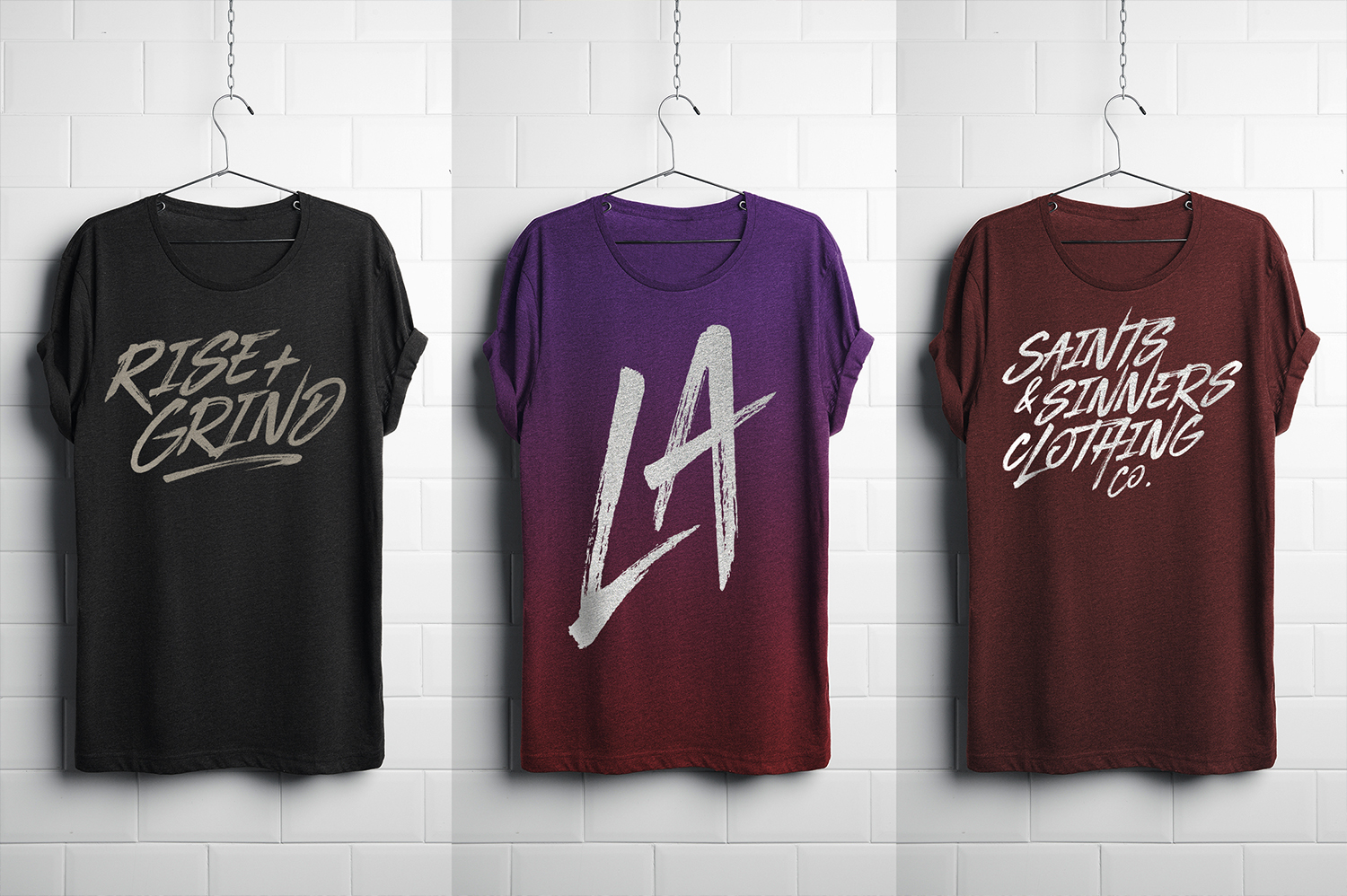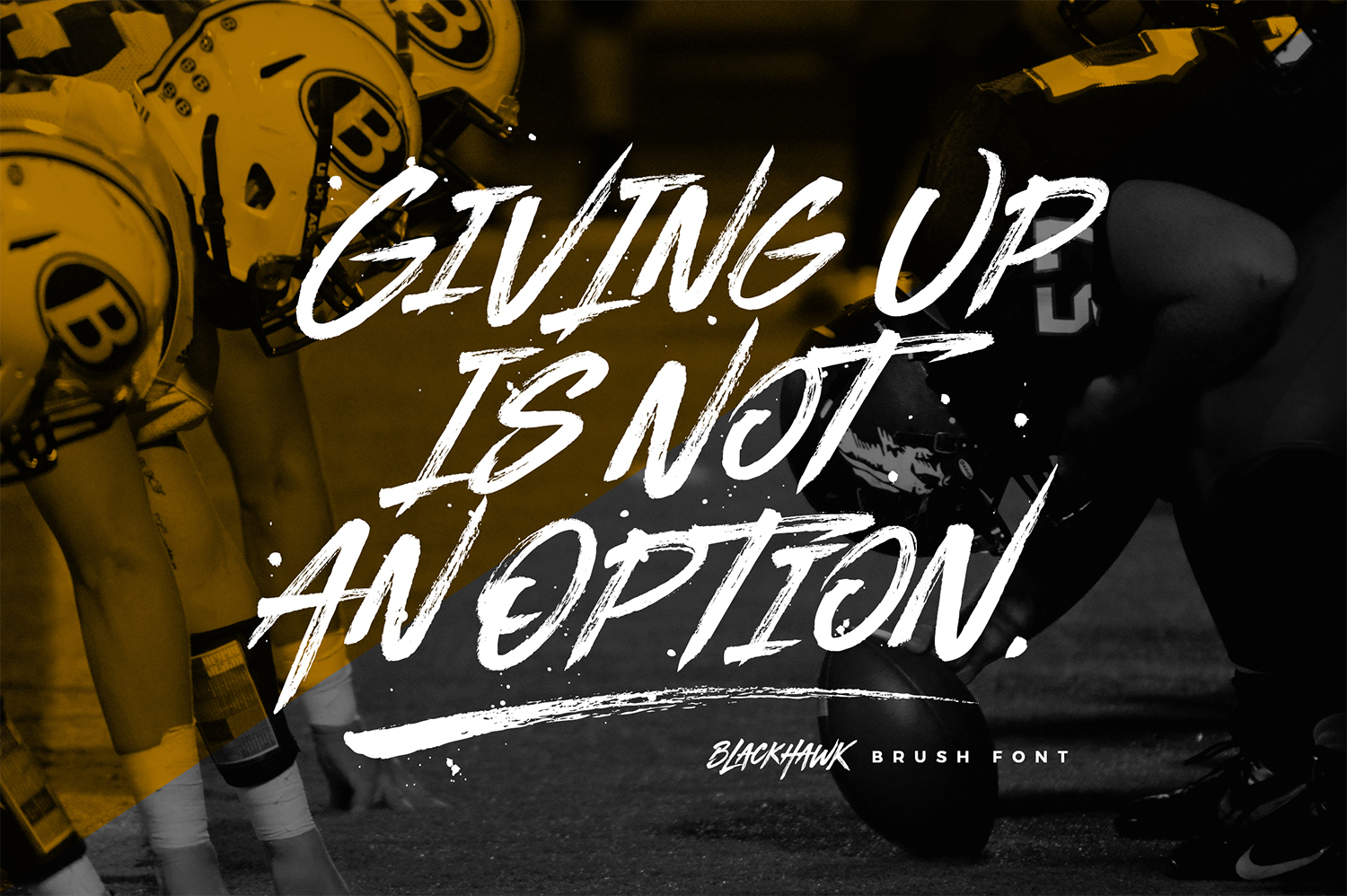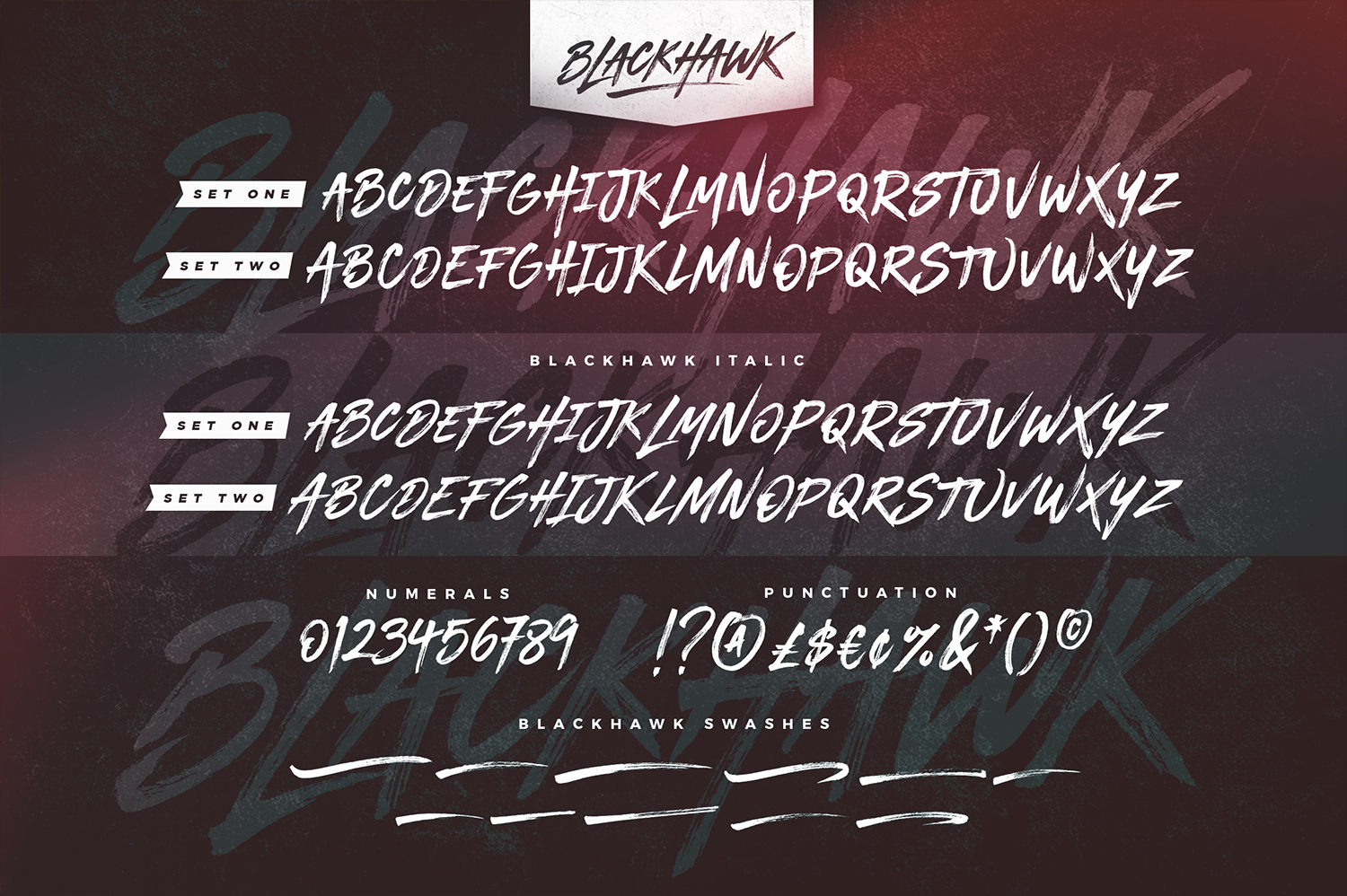 BLACKHAWK is our supercharged, street-wise brush font bursting with energy. With extra attention to quick strokes and sharp details, BLACKHAWK is guaranteed to deliver an unapologetically loud & fast-paced message; ideal for logos, apparel, quotes, product packaging, or anything which needs a typographic turbo-boost.
Your download will include 3 font files;
BLACKHAWK ~ A hand-made, all-capitals brush font which has a complete set of alternate A-Z characters. Simply switch between upper & lower case to access the alternates. (Tip: Try mixing up both upper and lowercase characters in a word to achieve the best text layout).
BLACKHAWK Italic ~ A slanted version of the regular font, creating faster movement in the characters.
BLACKHAWK Swashes ~ A bonus set of 11 swashes and 4 paint-splatters. Simply select this font and type any A-O character to create one of the bonus elements.
All font files are provided in both TTF & OTF font formats. We recommend installing the TTF, and the OTF only if necessary.
Includes a range of multilingual support
Thanks for checking it out! As always, please don't hesitate to get in touch if you have any issues or queries, and remember;
Never Quit.