Item: Echo Soul Font Duo

Price:
$16.00
SKU:
Categories: All Products, Brush Fonts, Font Duos
Tags: blogger, branding, brush font, brush lettering, brushed, christmas, classy, clean, cursive, echo soul, elegant, fashion, feminine, hand lettered, hand lettering, hand made, love, personal, romantic, signature, valentines, wedding


Our font license terms can be viewed
here
. Please get in touch if you have any licensing queries.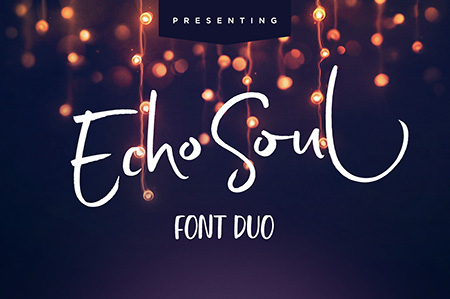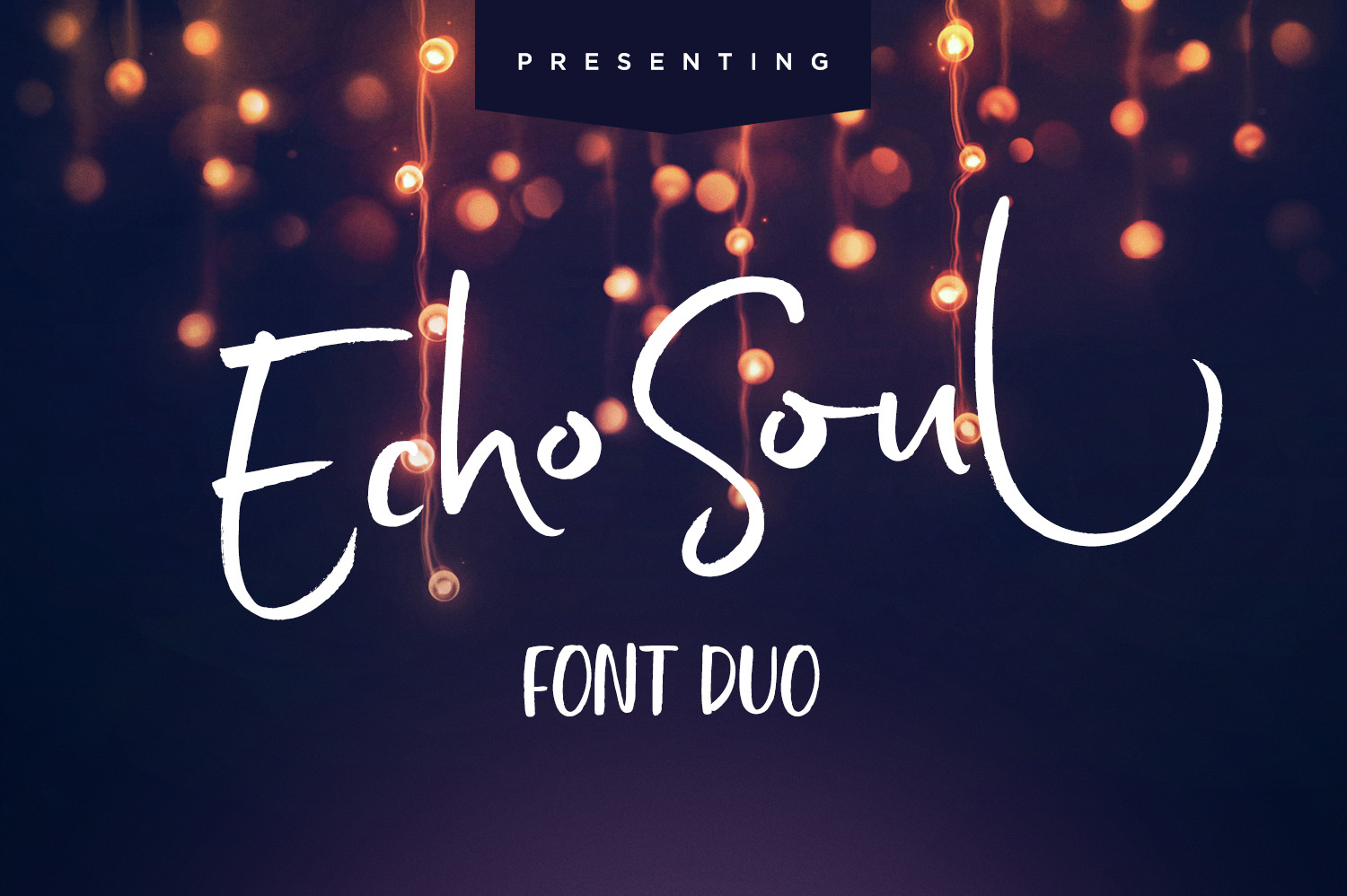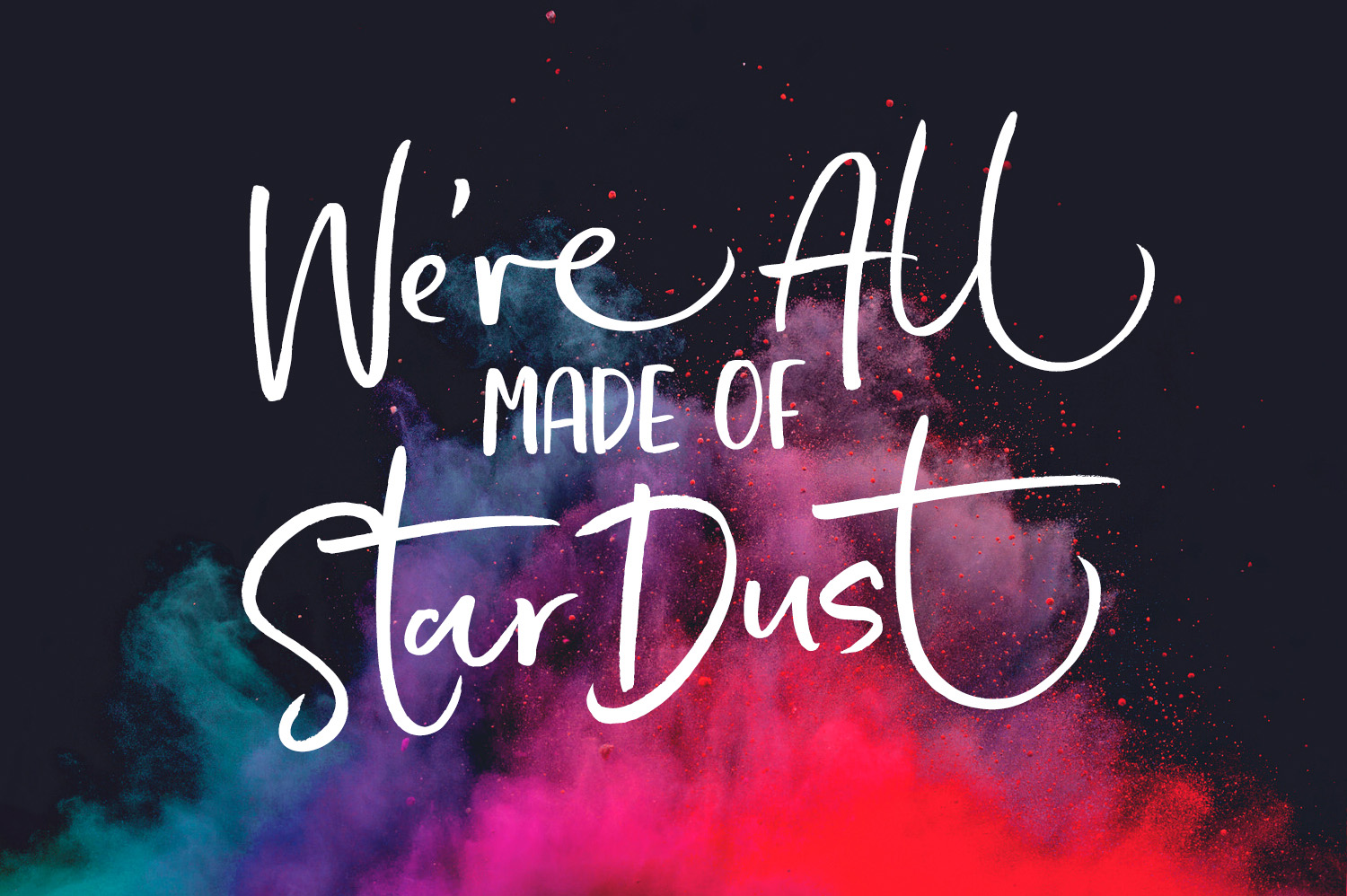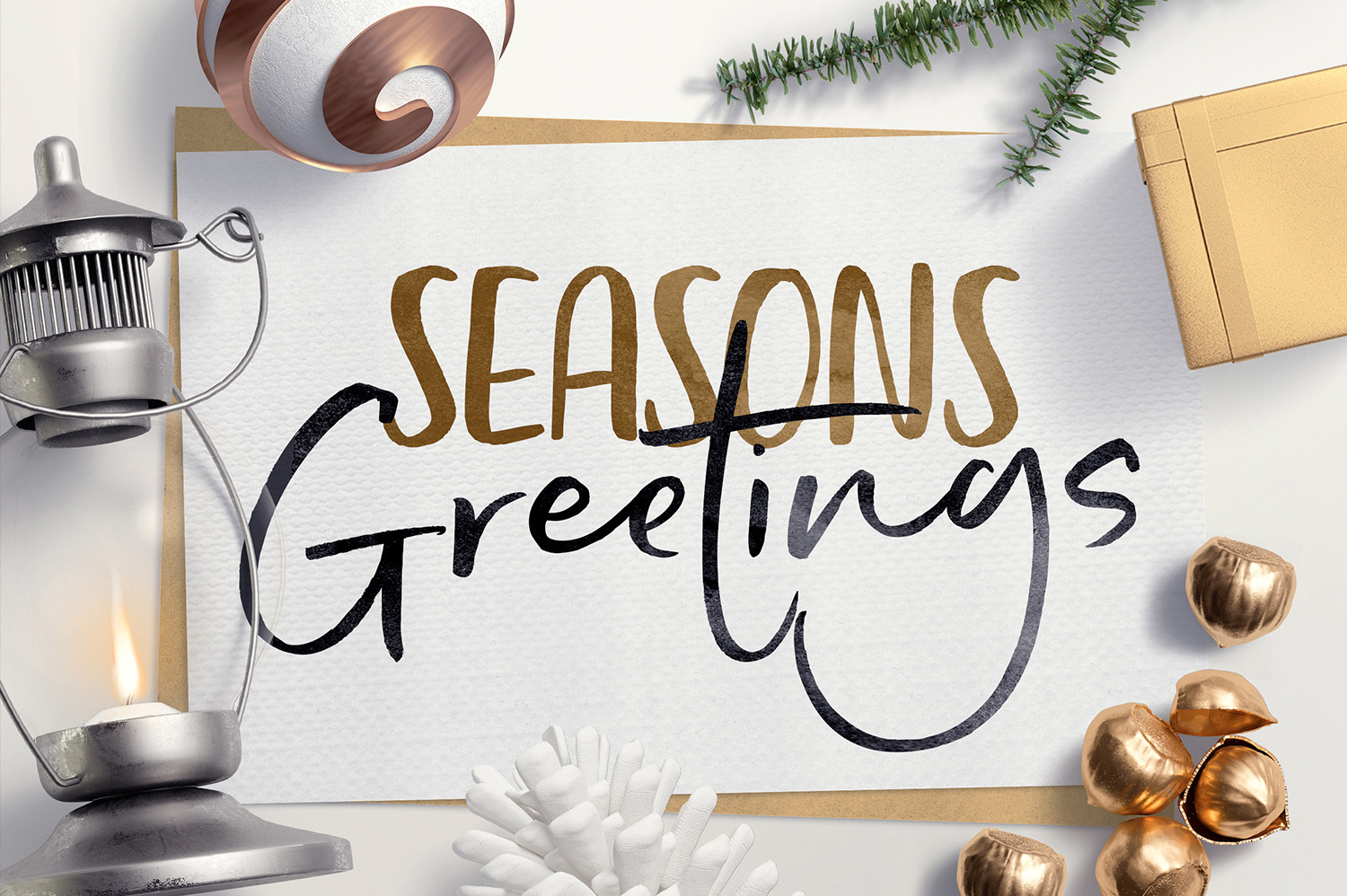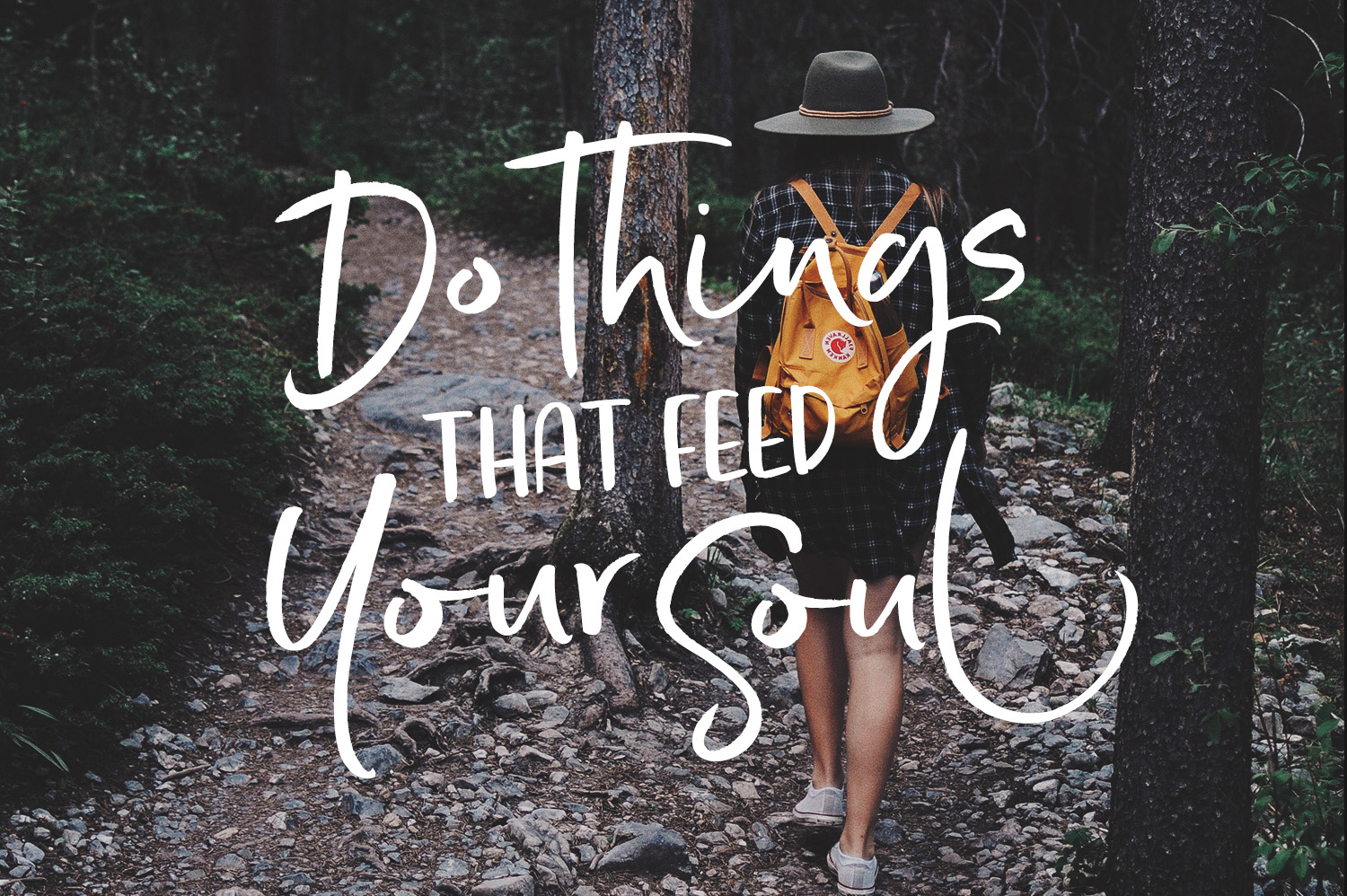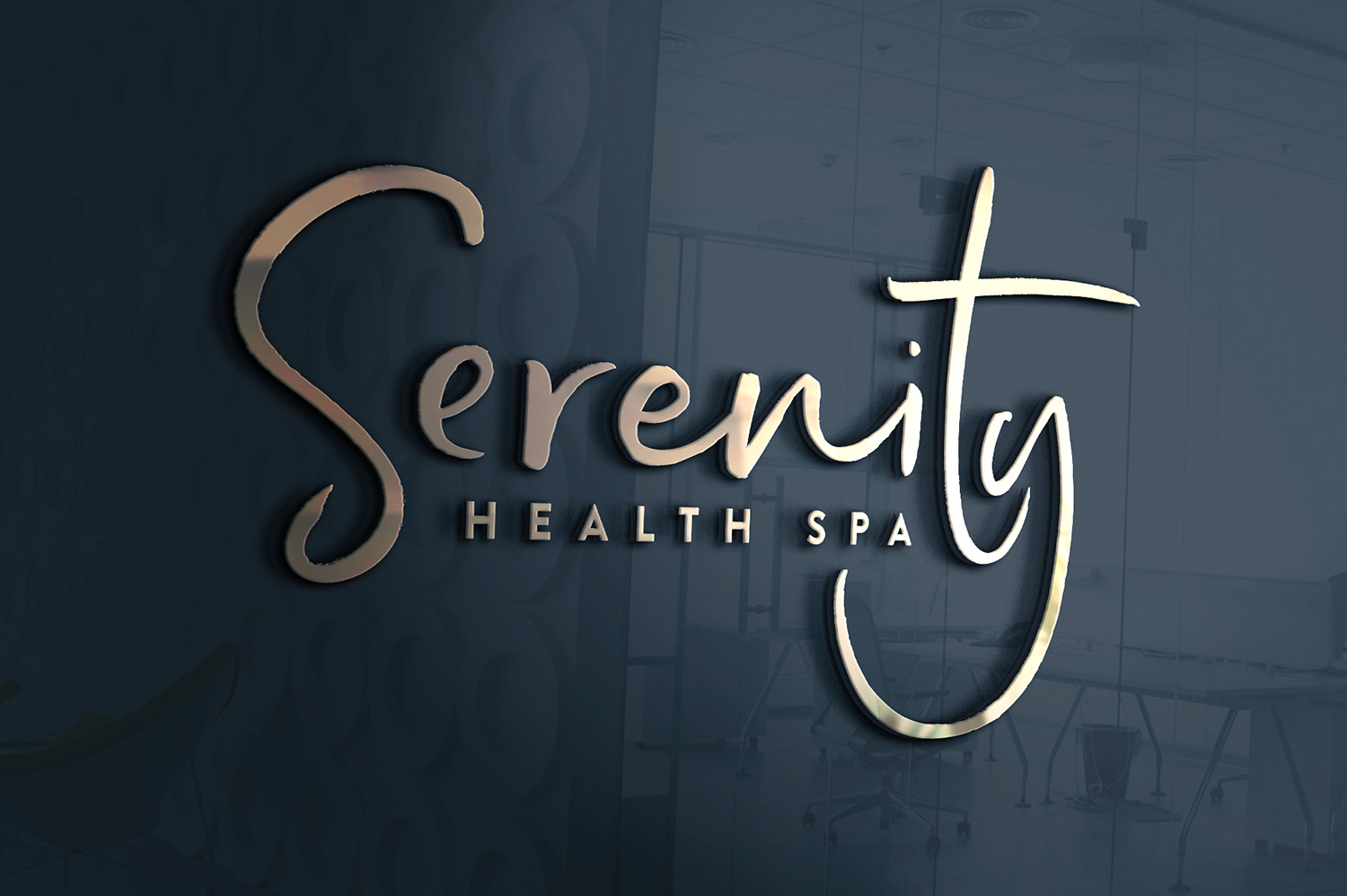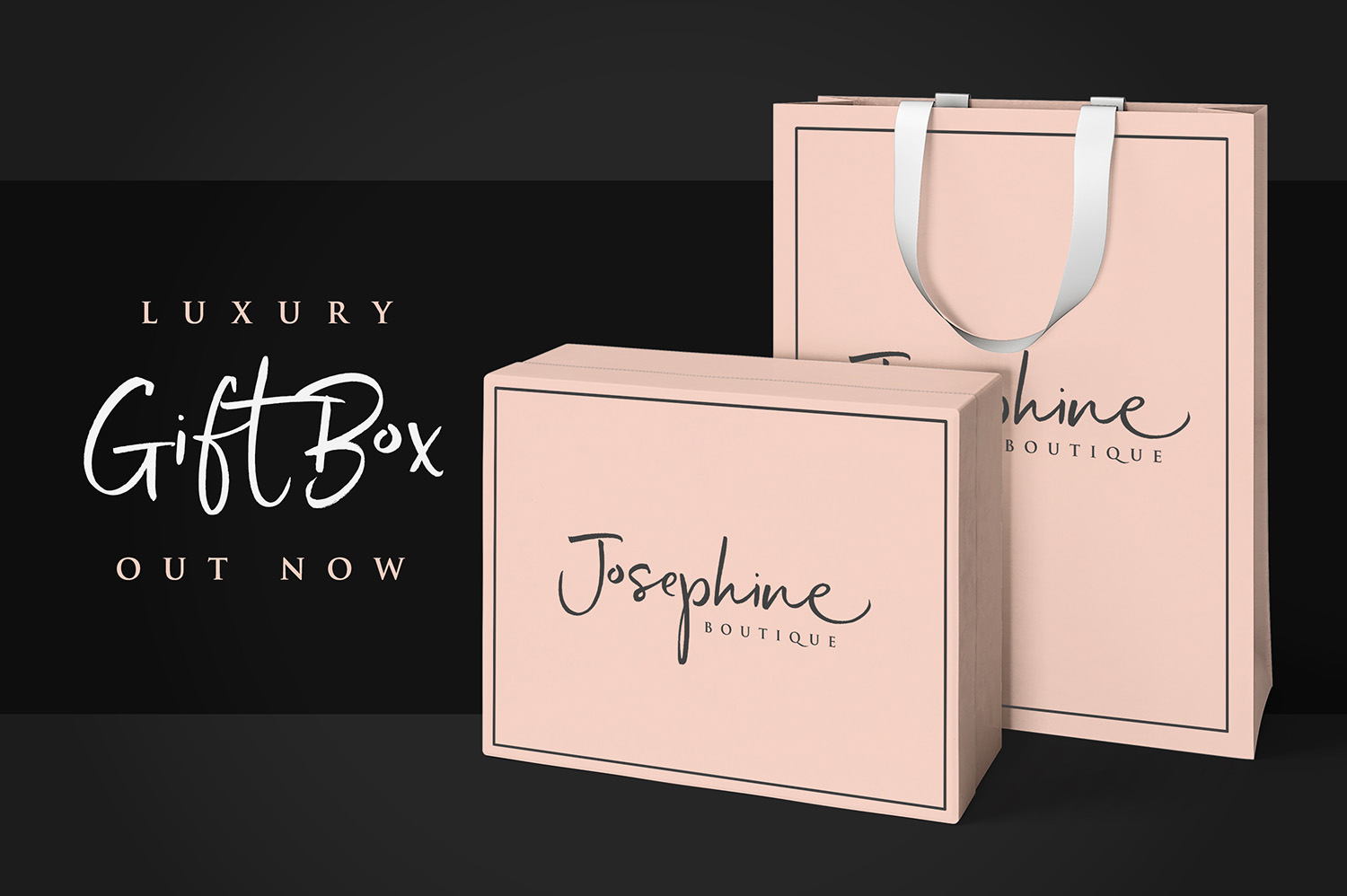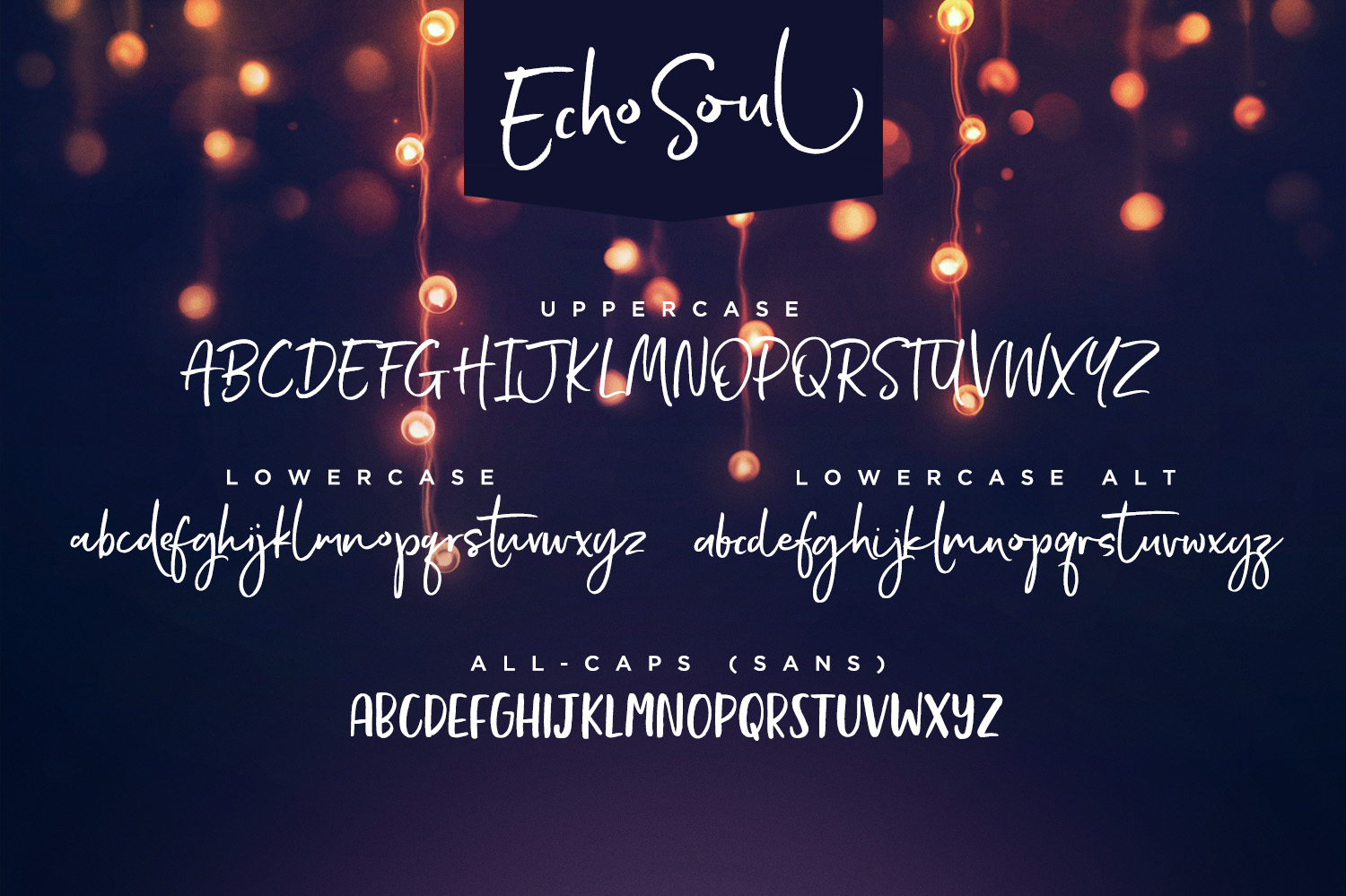 Introducing Echo Soul; a free-flowing and carefree brush font duo, hand painted with love.
Echo Soul speaks from the heart and doesn't hold back. With elongated brush strokes and a natural flow, it's the perfect choice for handwritten quotes, product packaging, and logo designs with a personal and affectionate touch.
That's all good stuff! But what's included? Your download will include 3 font files;
1. Echo Soul • A handwritten script font containing upper & lowercase characters, numerals and a large range of punctuation.
2. Echo Soul Alt • This is a second version of Echo Soul, with a completely new set of lowercase characters. If you wanted to avoid letters looking the same each time to recreate a custom-made style, or try a different word shape, simply switch to this font for an additional layout option.
3. Echo Soul Sans • An all-caps font containing uppercase-only characters, perfect for smaller supporting text to compliment the Souldust Script font. Also includes numerals and a large range of punctuation
Fonts are provided in TTF & OTF formats. We recommend installing the TTF files, and the OTF only if necessary. There is no difference in function with either format.
Fonts include multilingual support. Please get in touch if you're unsure of any language support.
Special Letters • Are also available for several lowercase characters – these have elongated tails and look great when placed at the end of a word. These special letters are only accessible via software with opentype capability or a glyphs panel, e.g. Photoshop/Illustrator.
---
That's it! We really hope you enjoy it and please don't hesitate to get in touch if you have any issues or queries, and remember;
Whatever's good for your soul – do that.