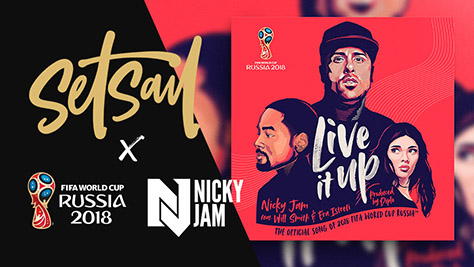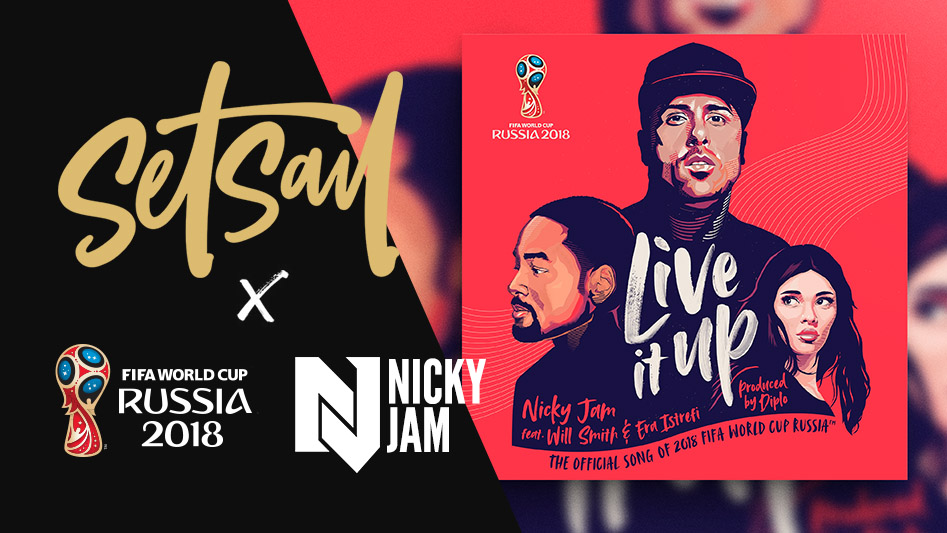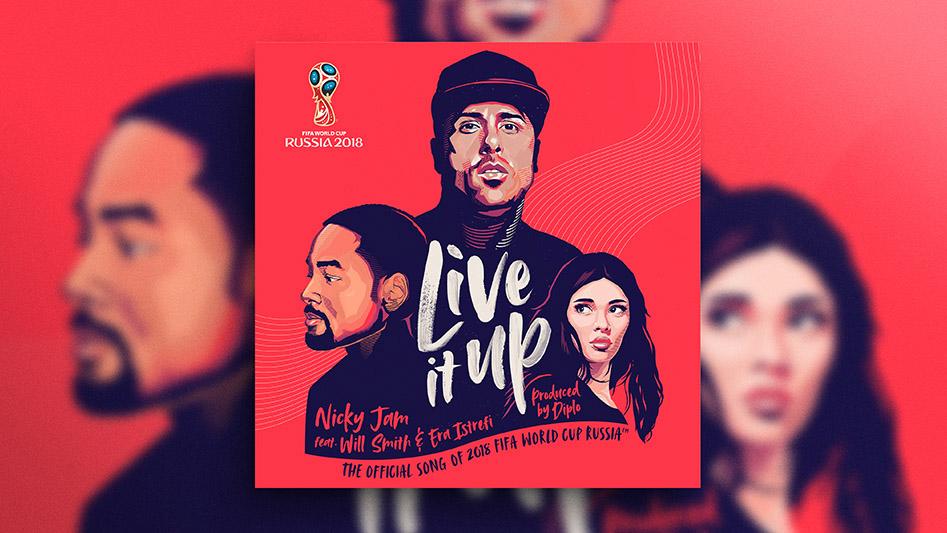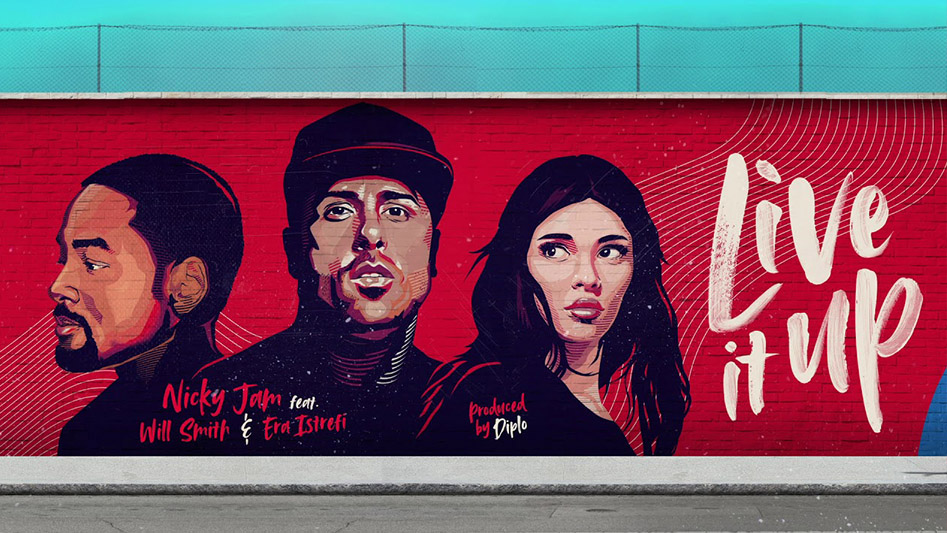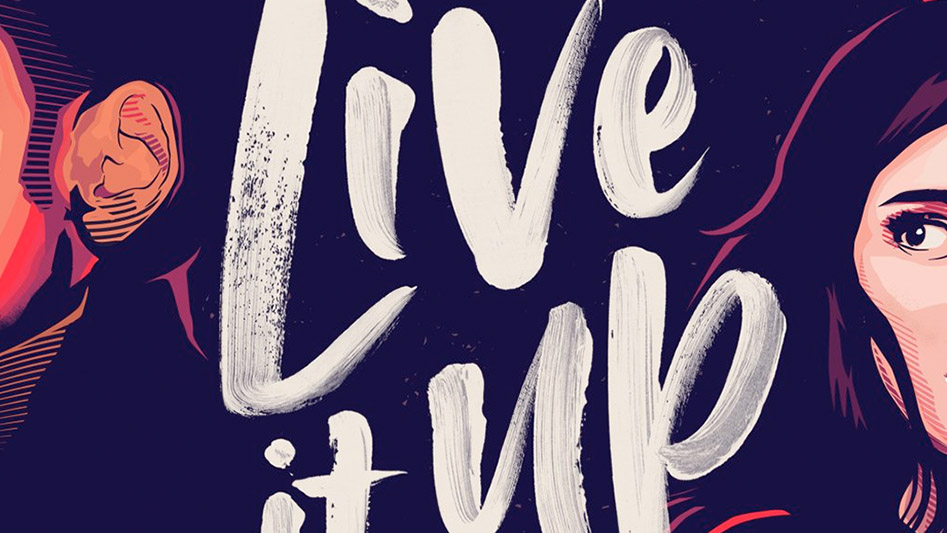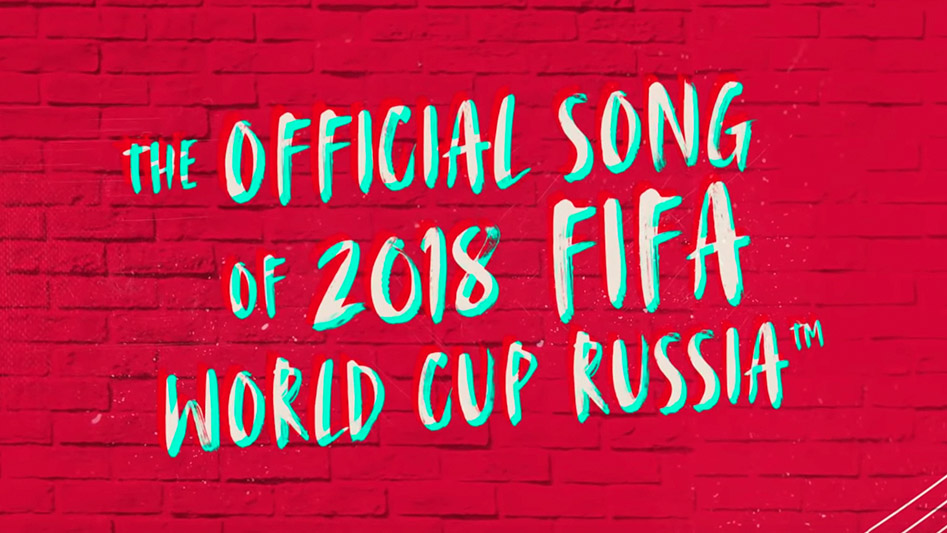 I remember it well. There I was, Sam Parrett, scoring the winning goal for England in the FIFA 1998 World Cup final, after a wonderful pass from none other than David Beckham. Alright, so it might have been my back garden, and my brother Steve instead of Becks himself – but that was one of my fantasies as an 11 year old kid. I'm still waiting for my England call up, but you can imagine my excitement when I found out my font 'Avallon' was featured extensively across the artwork & music video for 'Live It Up' – the official song for the FIFA Russia World Cup 2018, by Nicky Jam, featuring Will Smith & Era Istefi. Yep, Will Smith – another childhood hero! This might be too much.
Avallon is my very first bitmap 'SVG' or 'colour font' which means it contains a lot more detail than the standard vector-based fonts we're used to. The SVG font comprises of the actual high resolution scans of the hand-brushed lettering, with the paint-stroke textures 'built in' as a transparency – no vectorisation in sight. Take a closer look at the title text in the 'Live It Up' song artwork and you'll see – I'm still amazed by the detail we can now include in font design thanks to this new technology, it's quite hard to believe that it's an installable font rather than custom lettering. I love how it contrasts the super clean illustrations, and can't wait to see more of it throughout the tournament, which I will most definitely be watching as I work on my next font releases. Very cool to be a part of World Cup history. Make sure to keep an eye out yourself, and let me know if you spot it anywhere else!
And I wasn't going to say it, but what the heck – COME ON ENGLAND!
~ Sam
---
Take a look at Avallon in my Font Shop for your next design project!

Avallon Font →