Item: Simple Serenity Serif & Script

Price:
$29.00
SKU:
Categories: All Products, Clean Fonts, Font Duos, Handwriting, Serif
Tags: beautiful, calligraphy, classic, classy, clean, condensed, contemporary, cursive, duo, elegant, Expensive, feminine, Fine, lettering, Ligatures, luxury, modern, pretty, serif, simple, Stunning, stylish, thin, wedding


Our font license terms can be viewed
here
. Please get in touch if you have any licensing queries.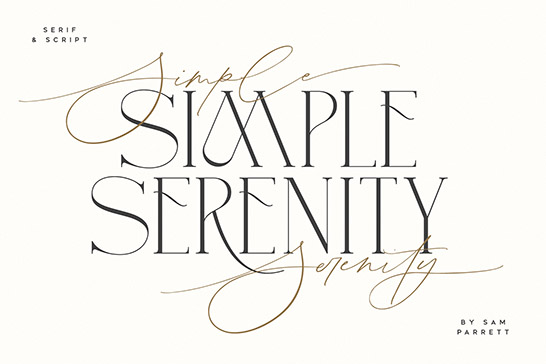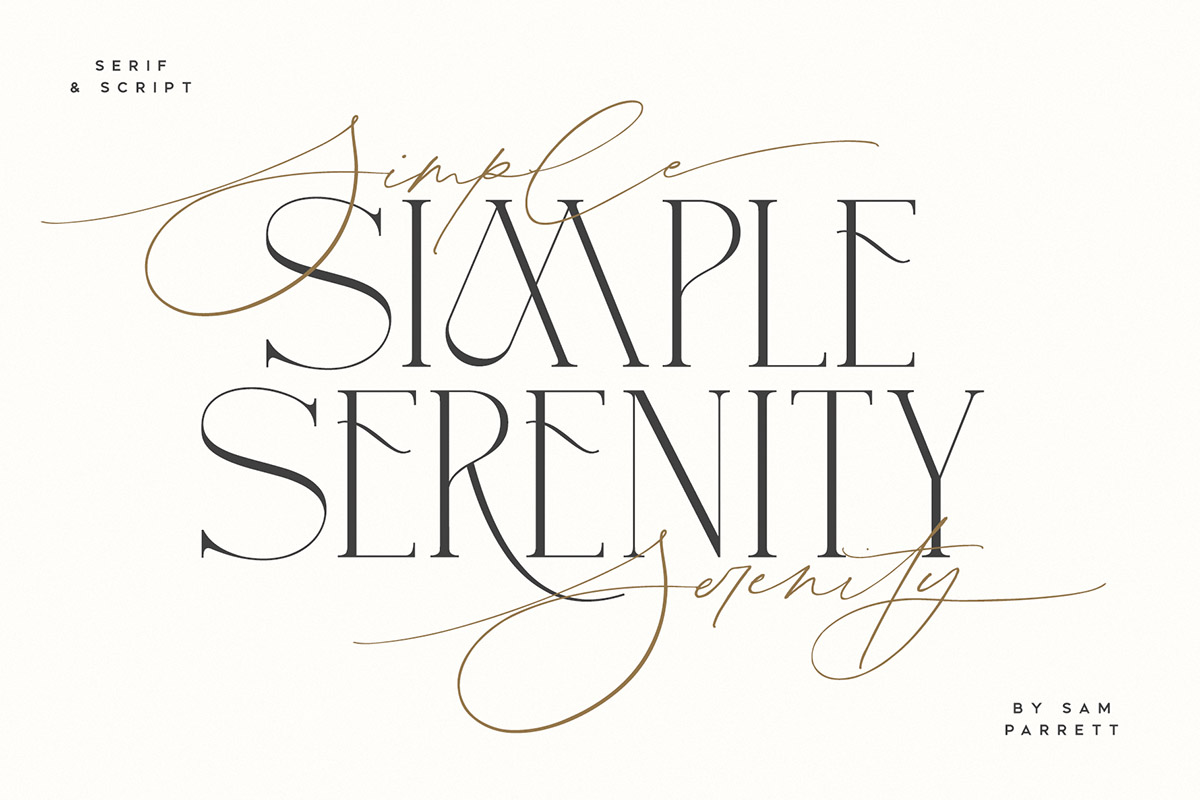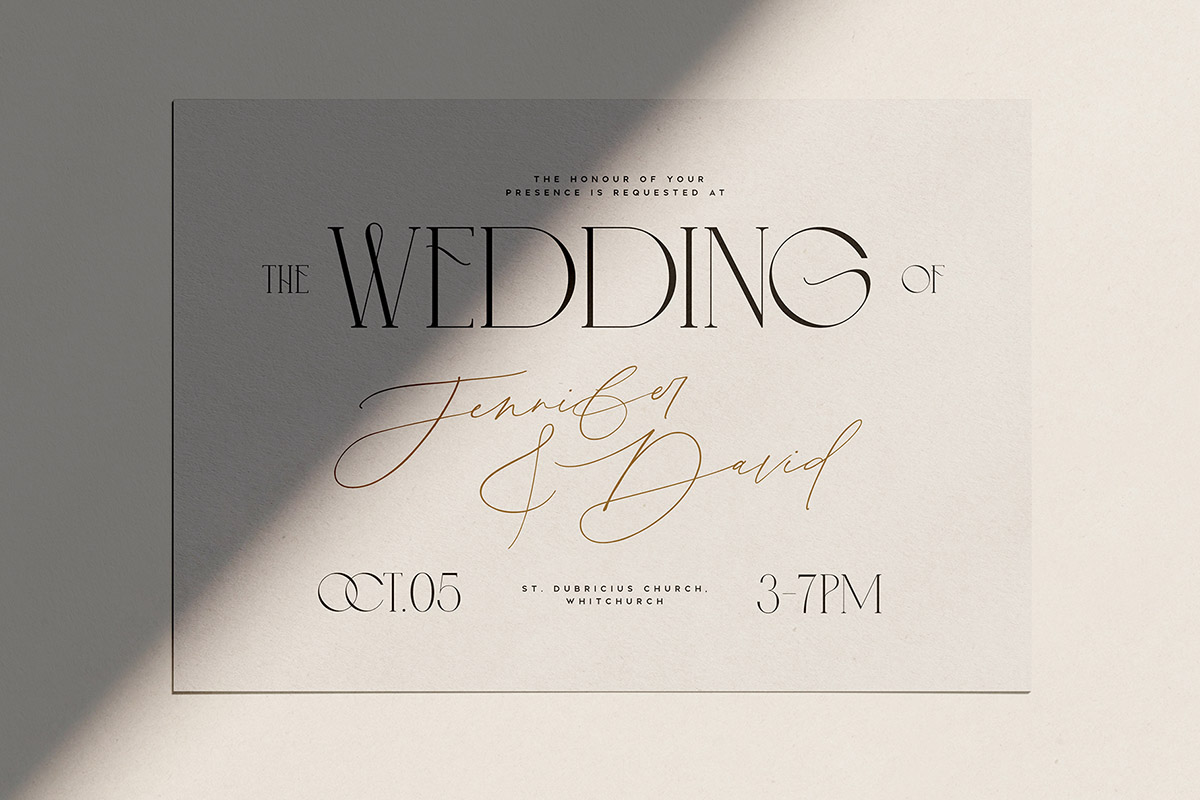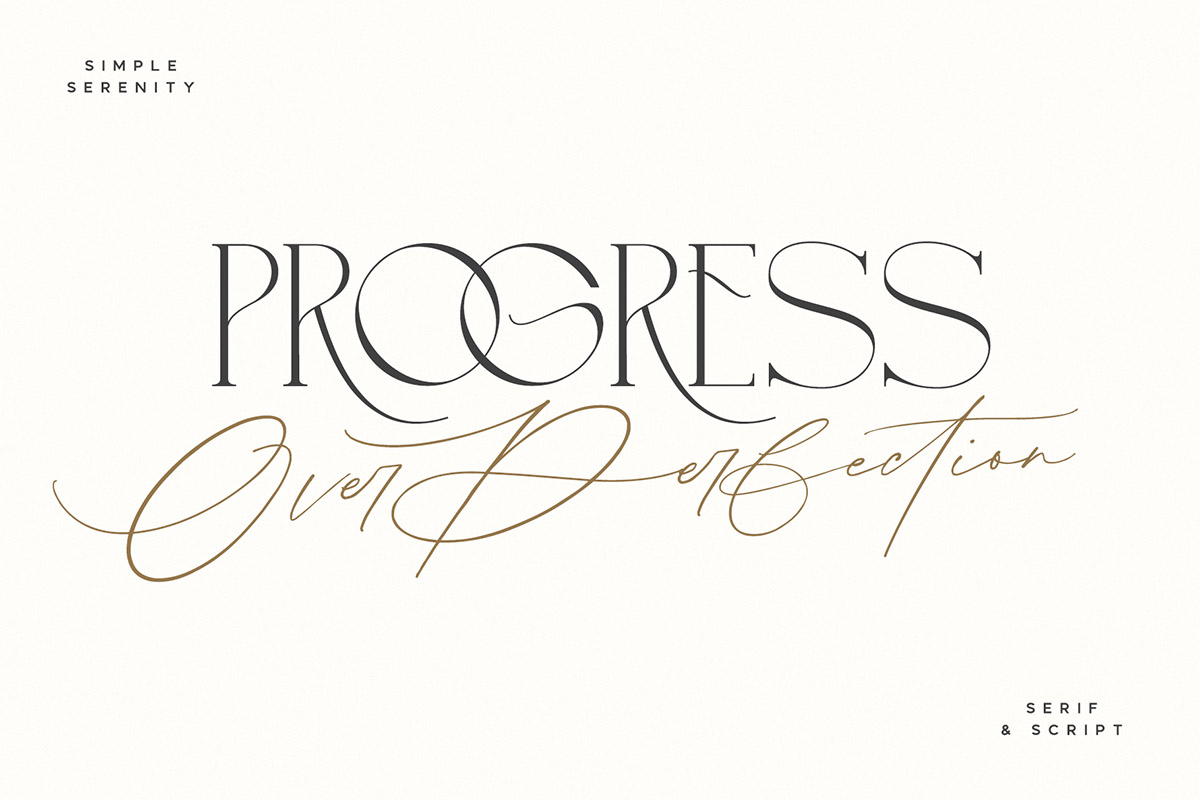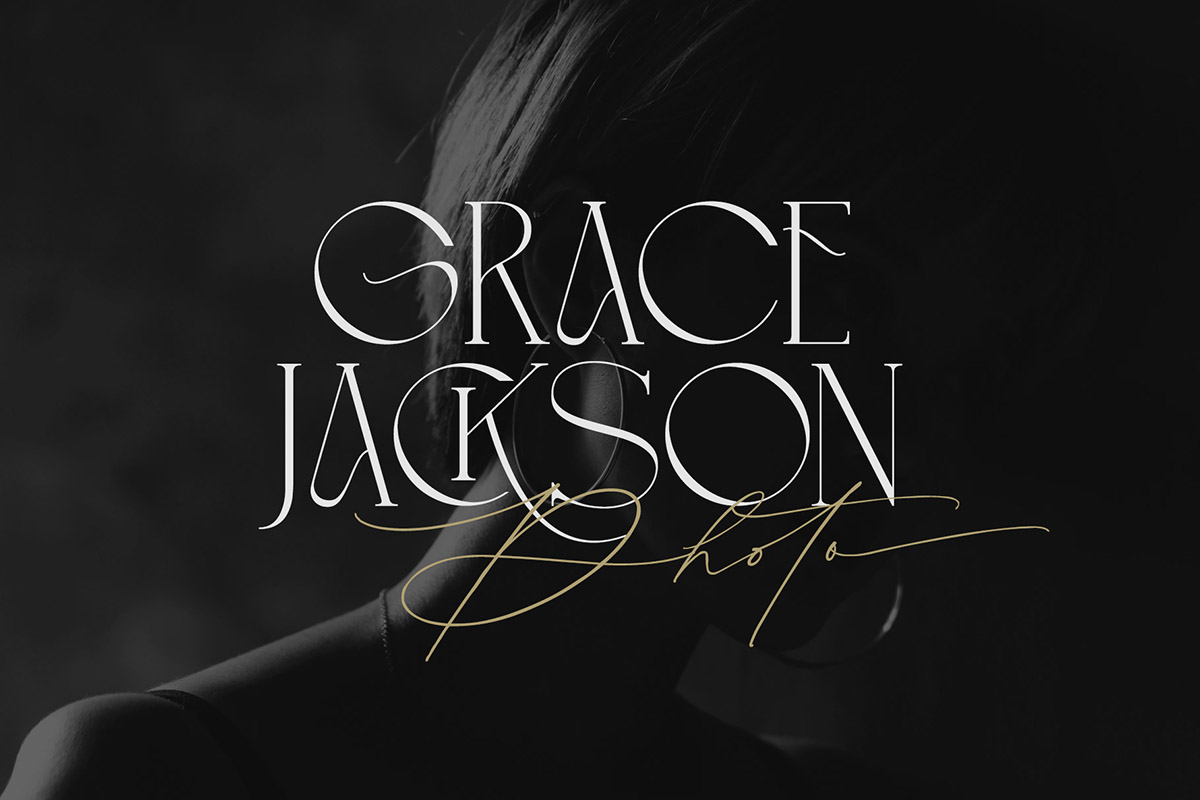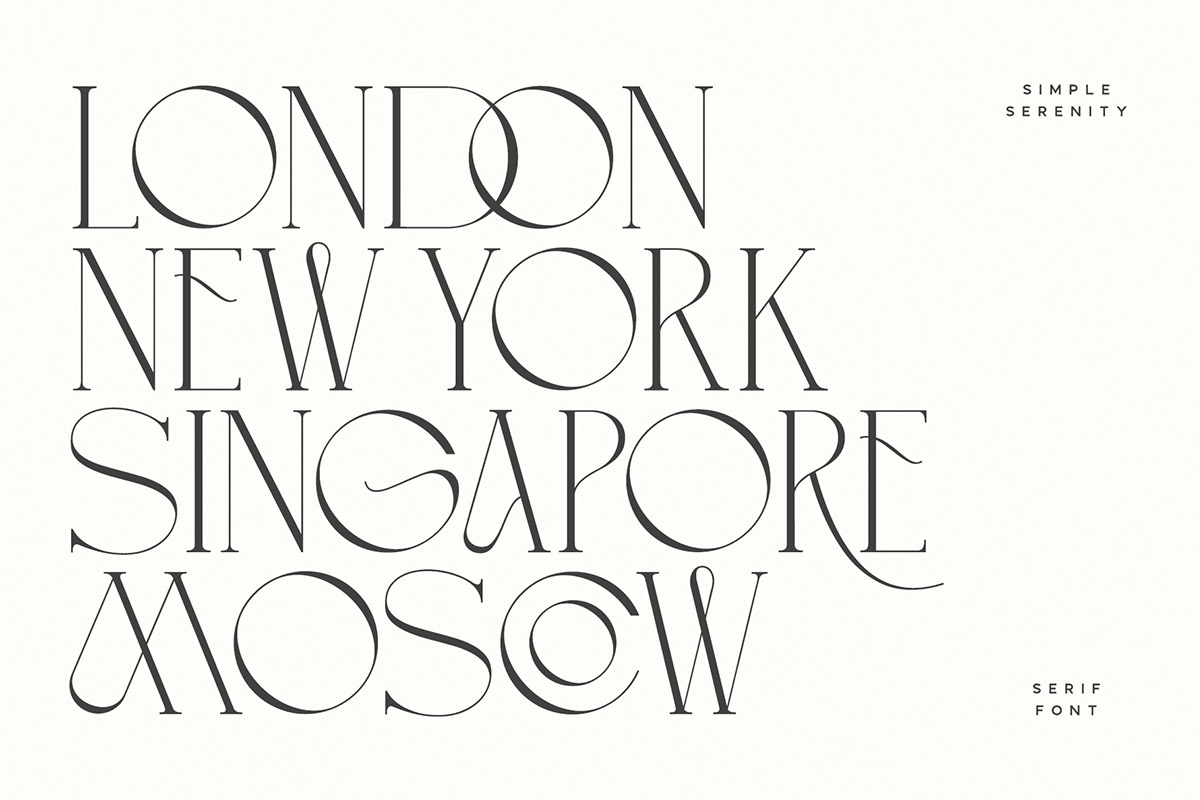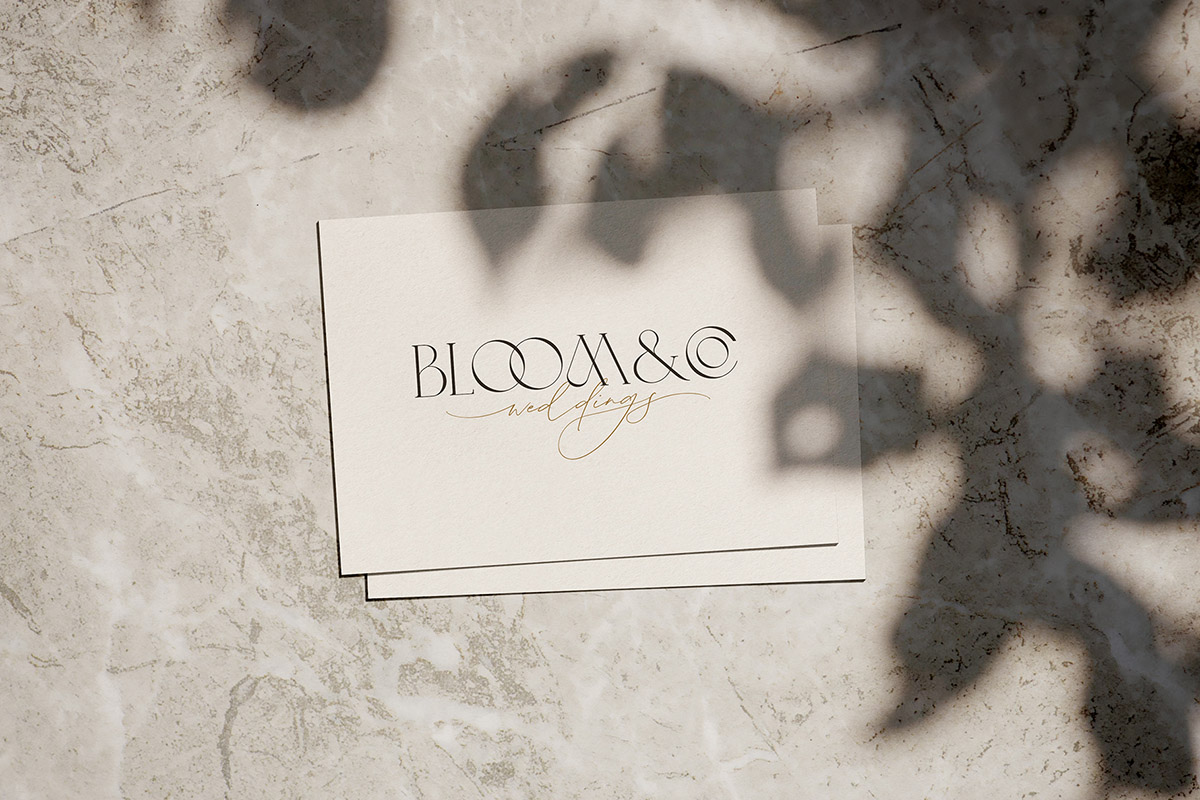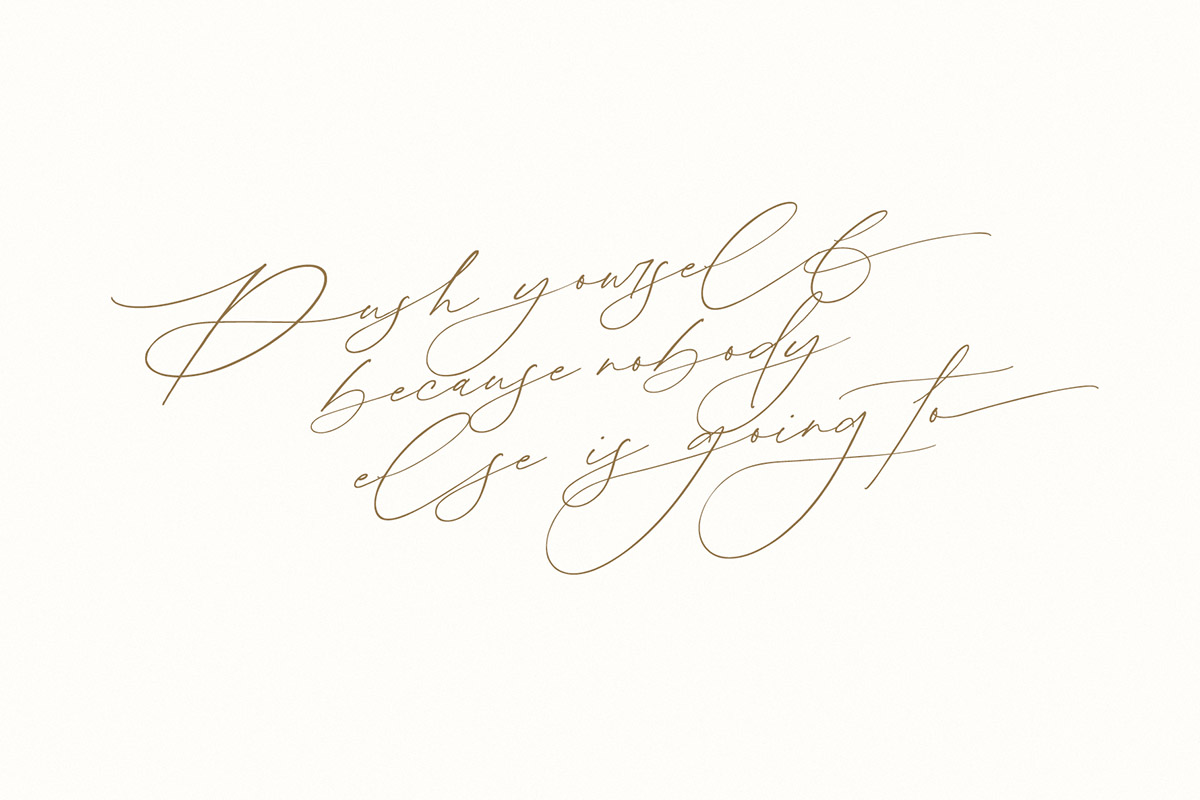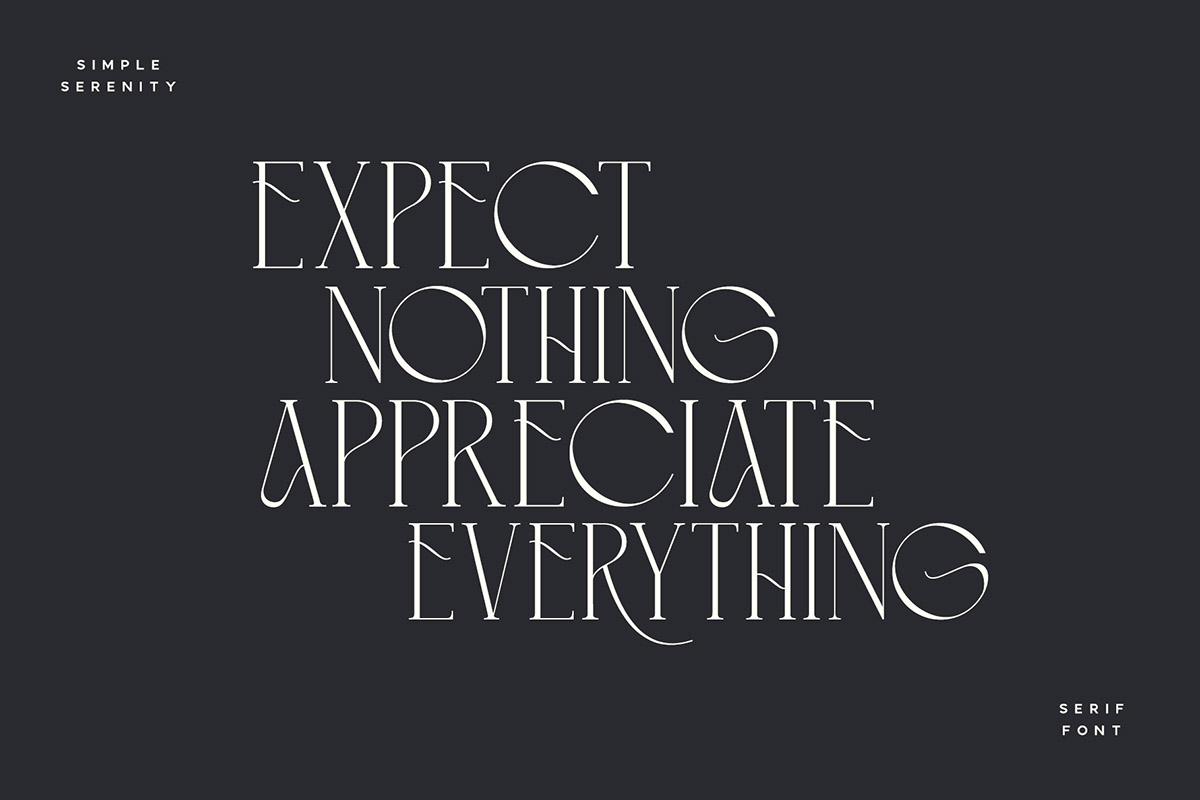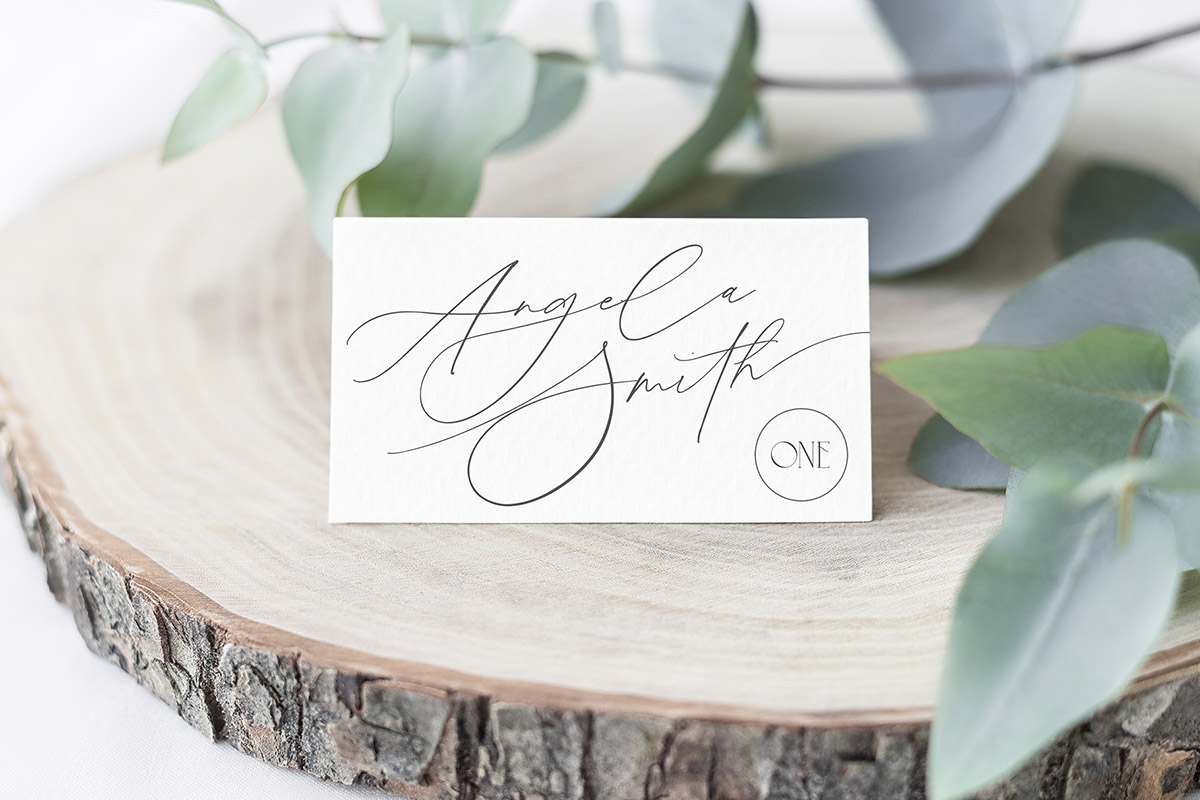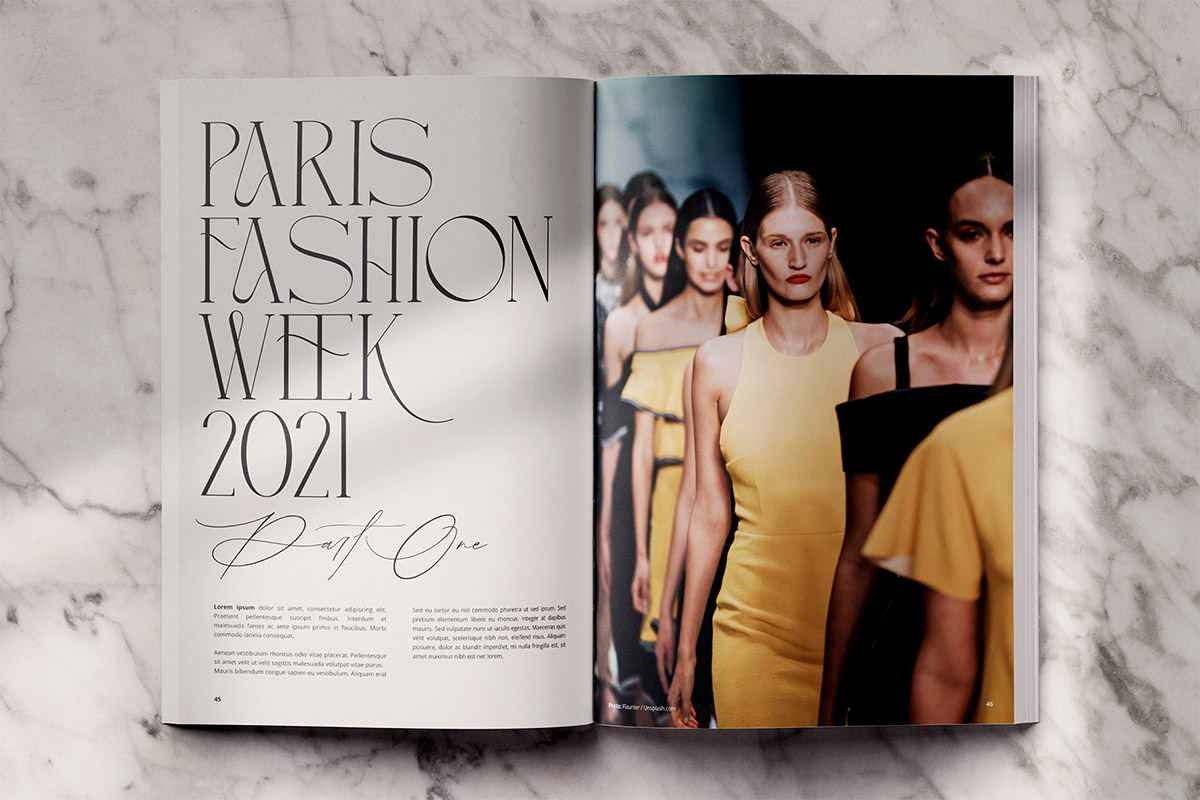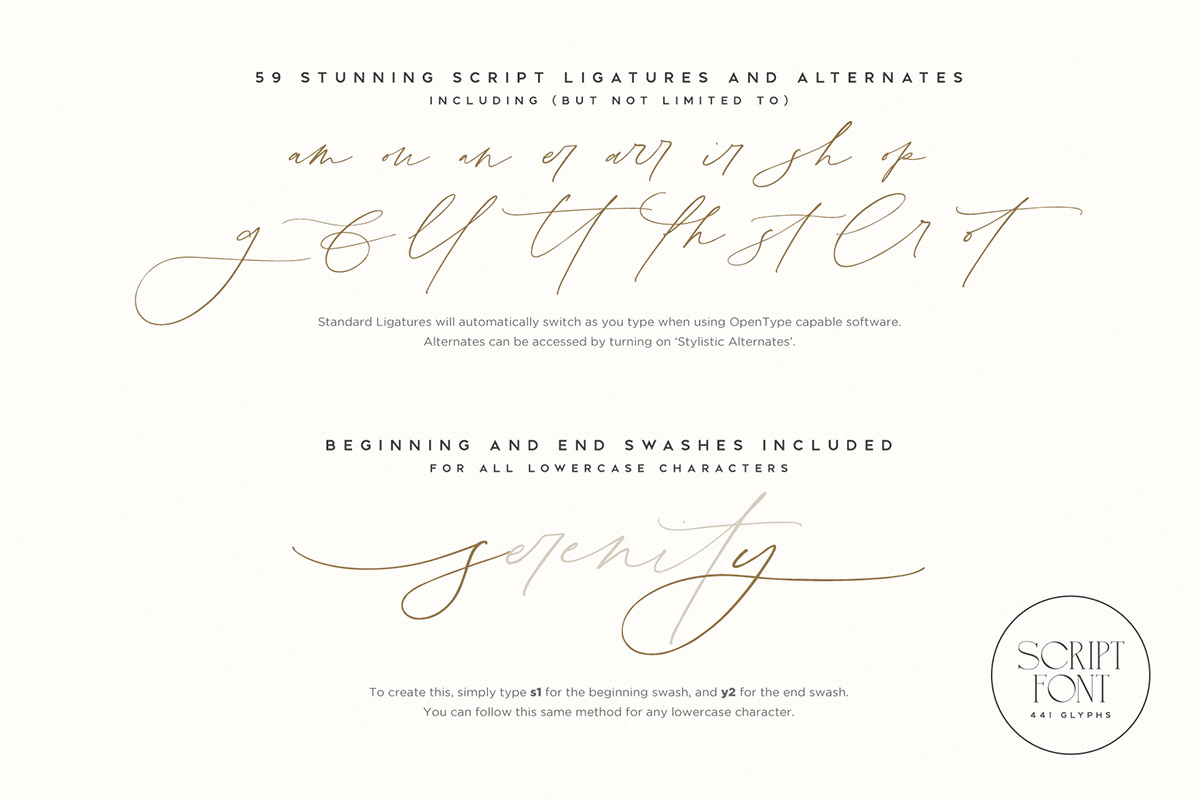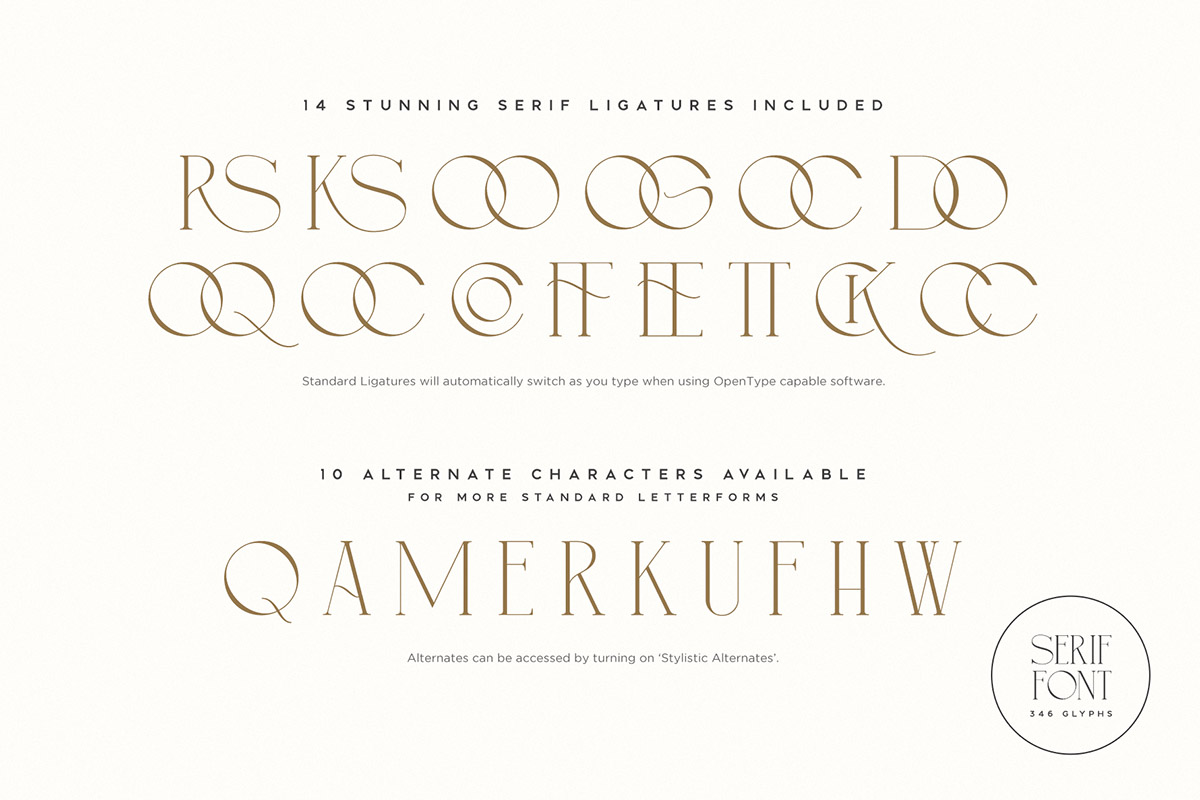 Discover an exquisitely elegant modern typography pairing with the
Simple Serenity Font Duo
. This beautiful set combines a contemporary take on a classic serif with a clean & modern fine calligraphy script—creating the perfect pair for stunning logos, wedding designs, quotes, display text and more.
Here's a run through everything included in this product;
Simple Serenity Script • A clean, elegant hand-drawn script font containing upper & lowercase characters, all punctuation and numerals. Contains 50 ligatures to help the text flow naturally and add a custom-made feel. Includes 9 alternate characters for d,k,f,g,h,i,j,t,y which have extra flourishes. Also includes beginning and end swashes for every lowercase letter.
Simple Serenity Serif • A modern take on a classic serif font. Contains uppercase-only characters, all punctuation & numerals. Includes 14 ligatures for extra flair and uniqueness, as well as 10 alternate characters for Q,A,M,E,R,K,U,F,H,W.
Using Ligatures and Alternates;
• Both fonts contain a number of 'Standard Ligatures' (unique double-letter pairings) and 'Stylistic Alternates' (alternative letter designs) to provide you with more customisation options. Make sure these functions are switched on in your software in order to access these characters.
• You can also access these characters via a Glyphs panel. This is available on most Adobe software & Affinity Designer.
Language Support; Both fonts support English, French, Italian, Spanish, Portuguese, German, Swedish, Norwegian, Danish, Dutch, Finnish, Indonesian, Malay, Hungarian, Polish, Turkish, Icelandic, Slovenian

That's it! I really hope you enjoy it, and please don't hesitate to get in touch if you have any issues or queries.
~ Sam