Item: Liquid Gold SVG Font + Actions

Price:
$20.00
SKU:
Categories: All Products, Brush Fonts, SVG Fonts
Tags: 3d, acrylic, bold, bright, color font, colour font, display, flowing, foil, gloss, glossy, gold, hand painted, impact, life like, liquid, natural, Opentype SVG, organic, paint, Paintbrush, Poster, real, realistic, shine, shiny, svg


Our font license terms can be viewed
here
. Please get in touch if you have any licensing queries.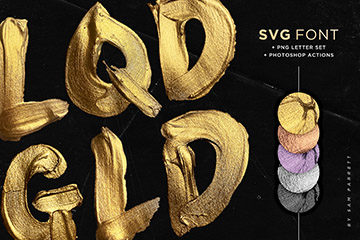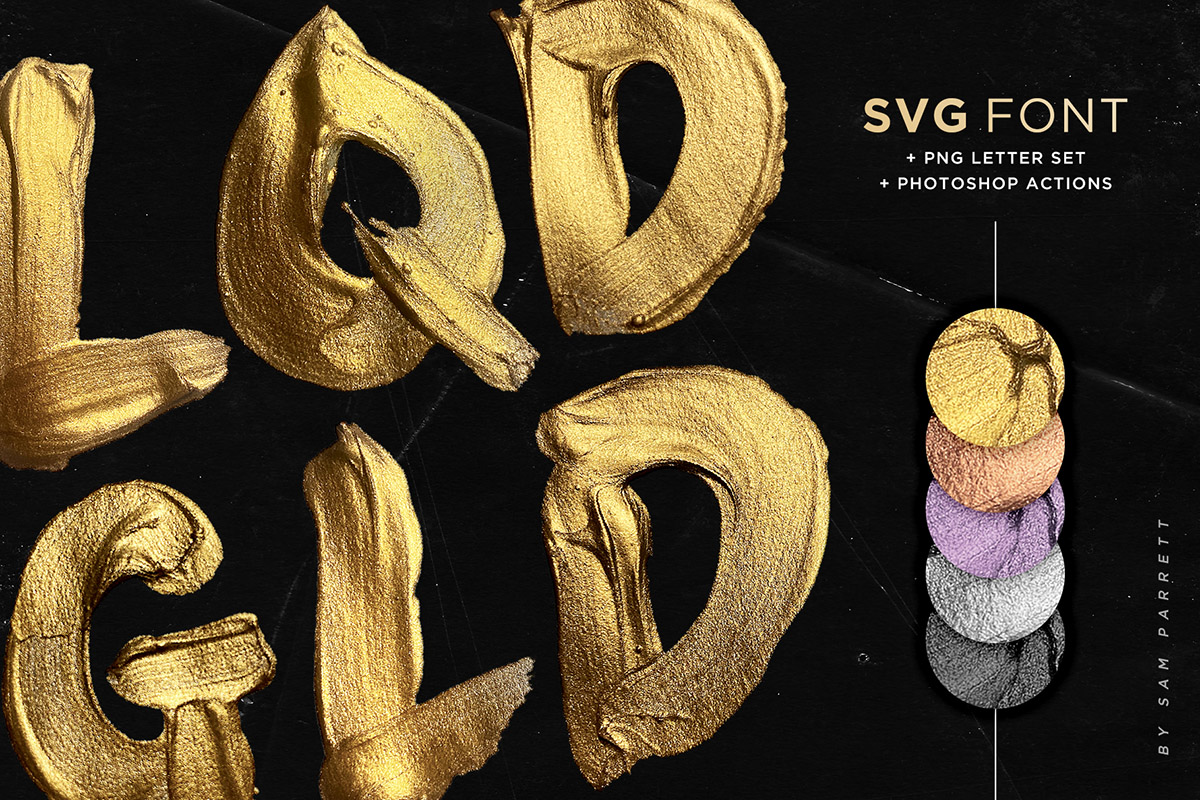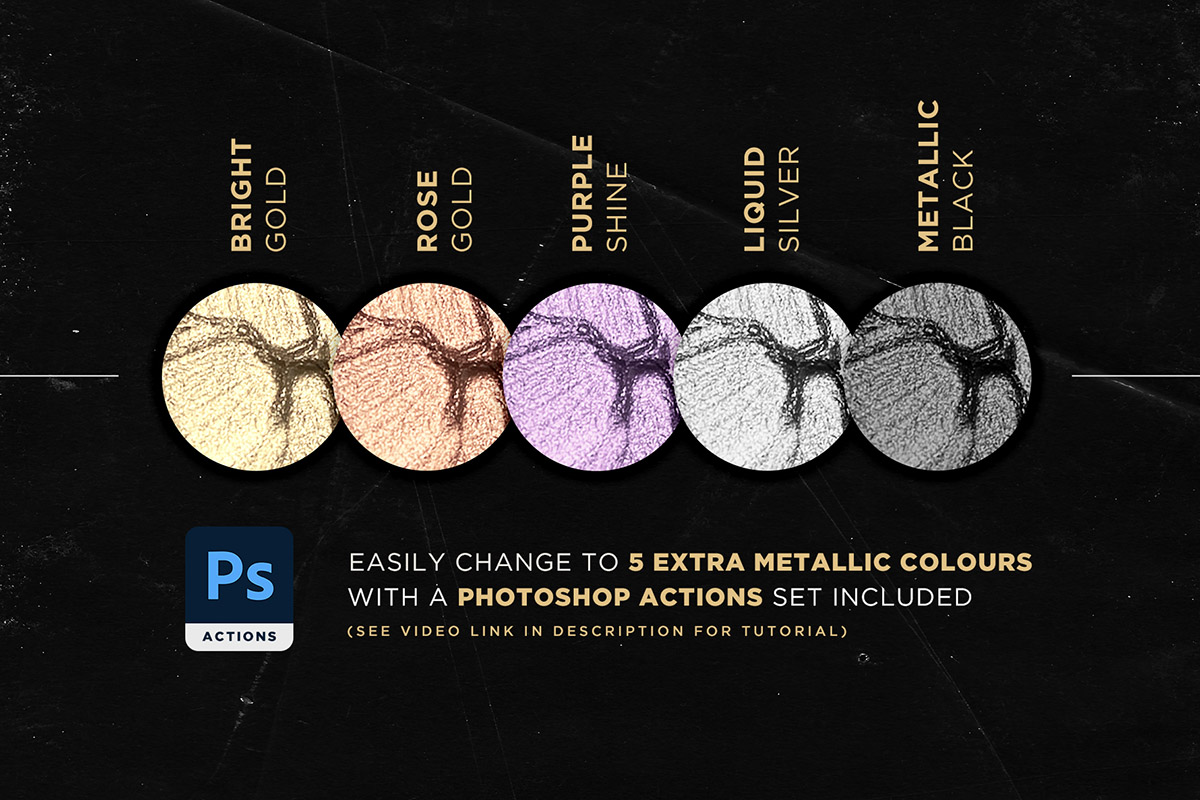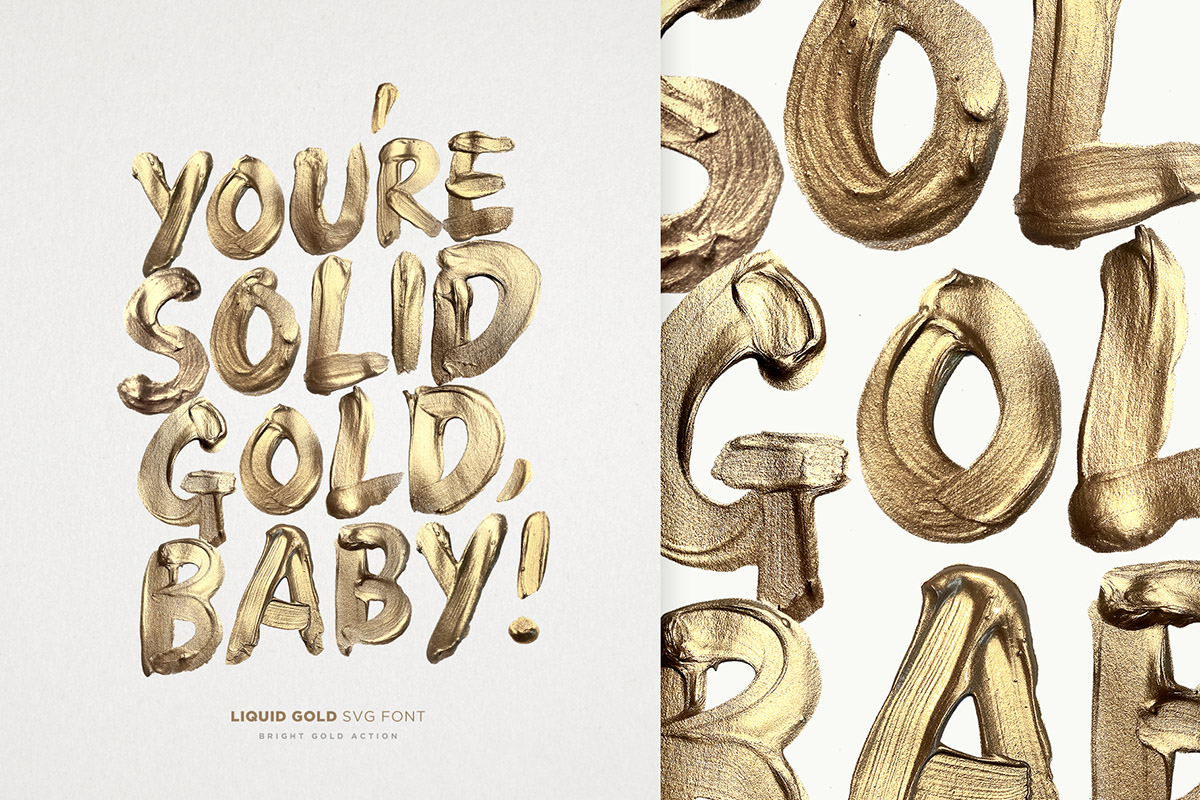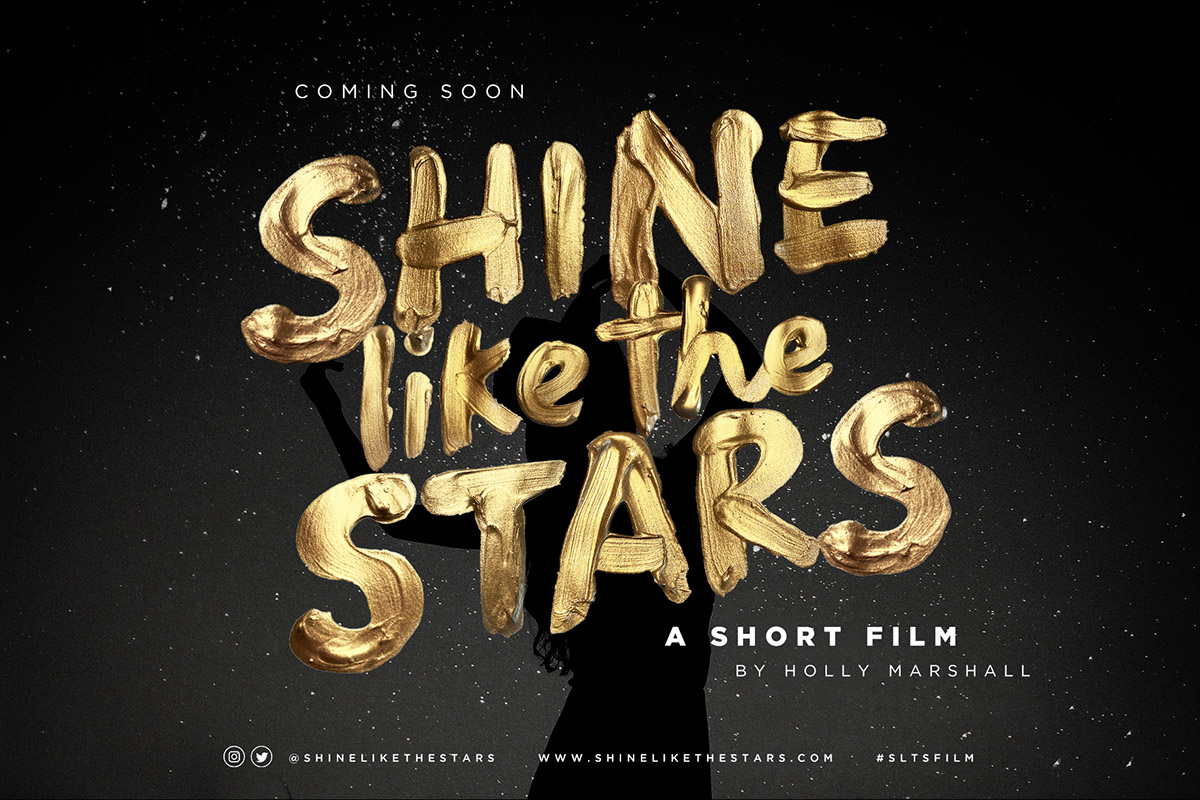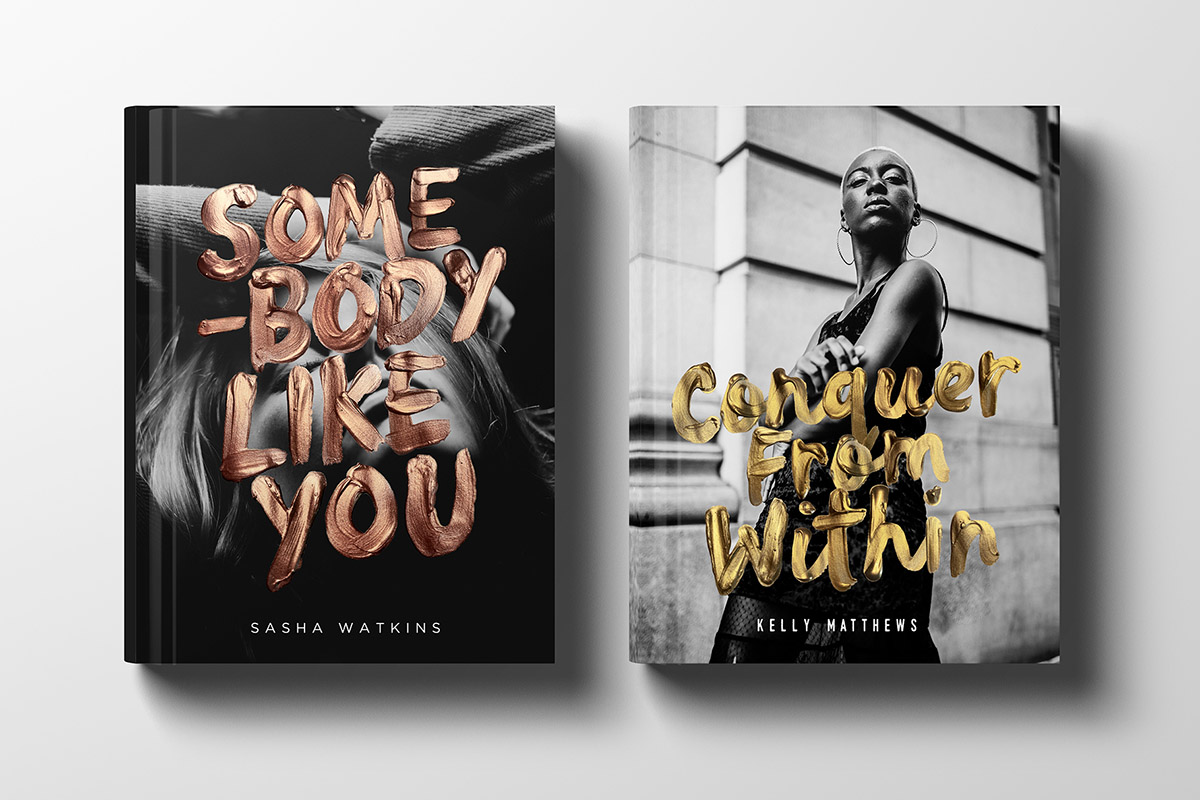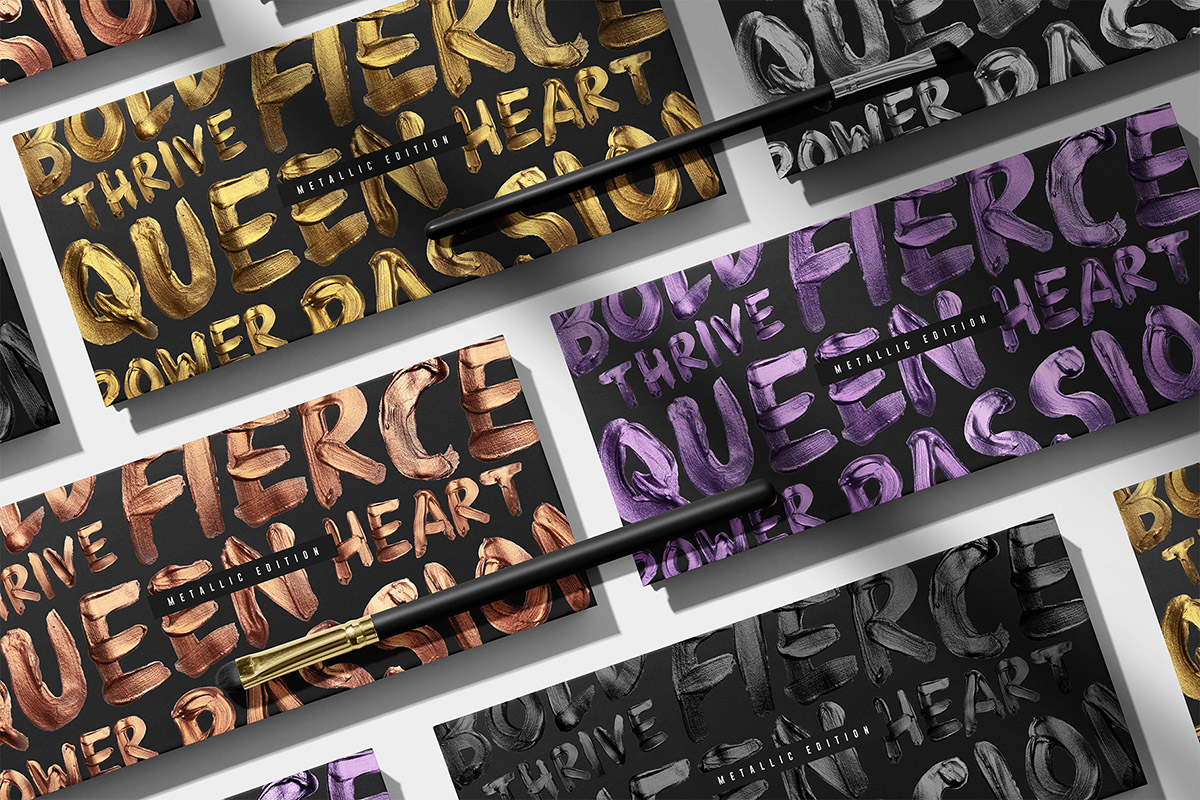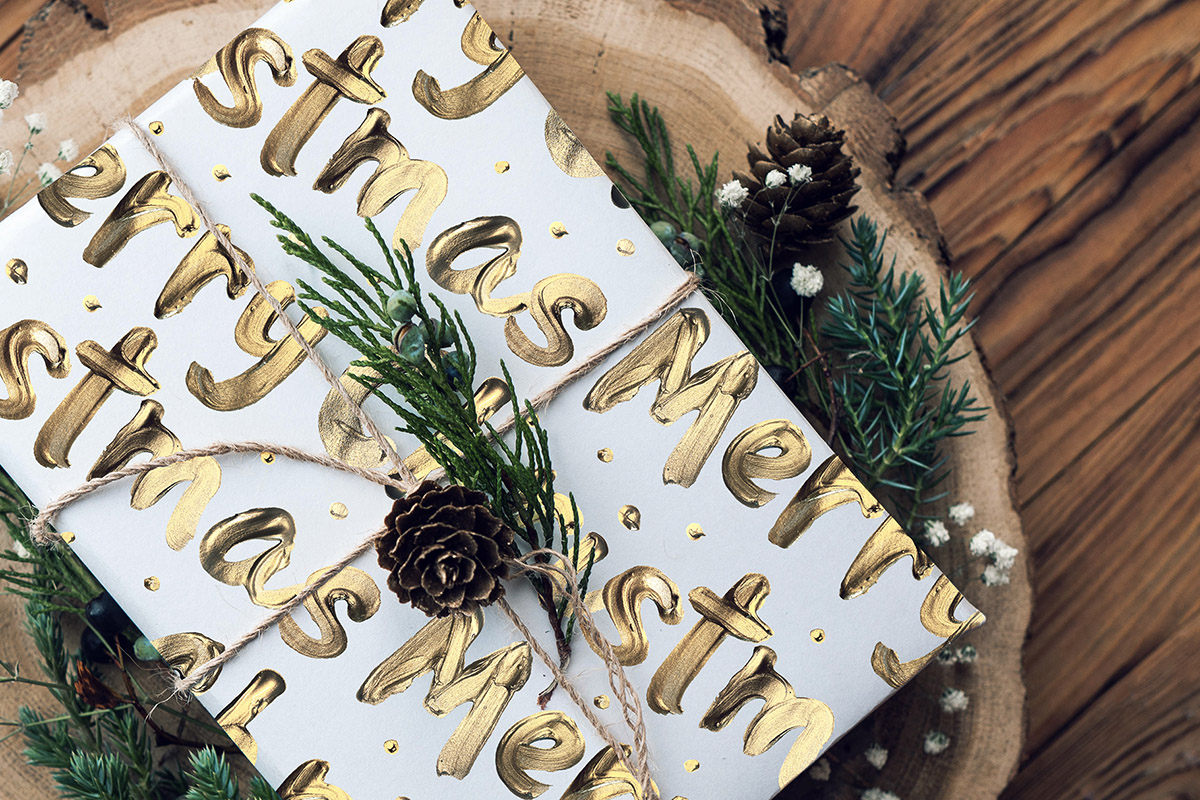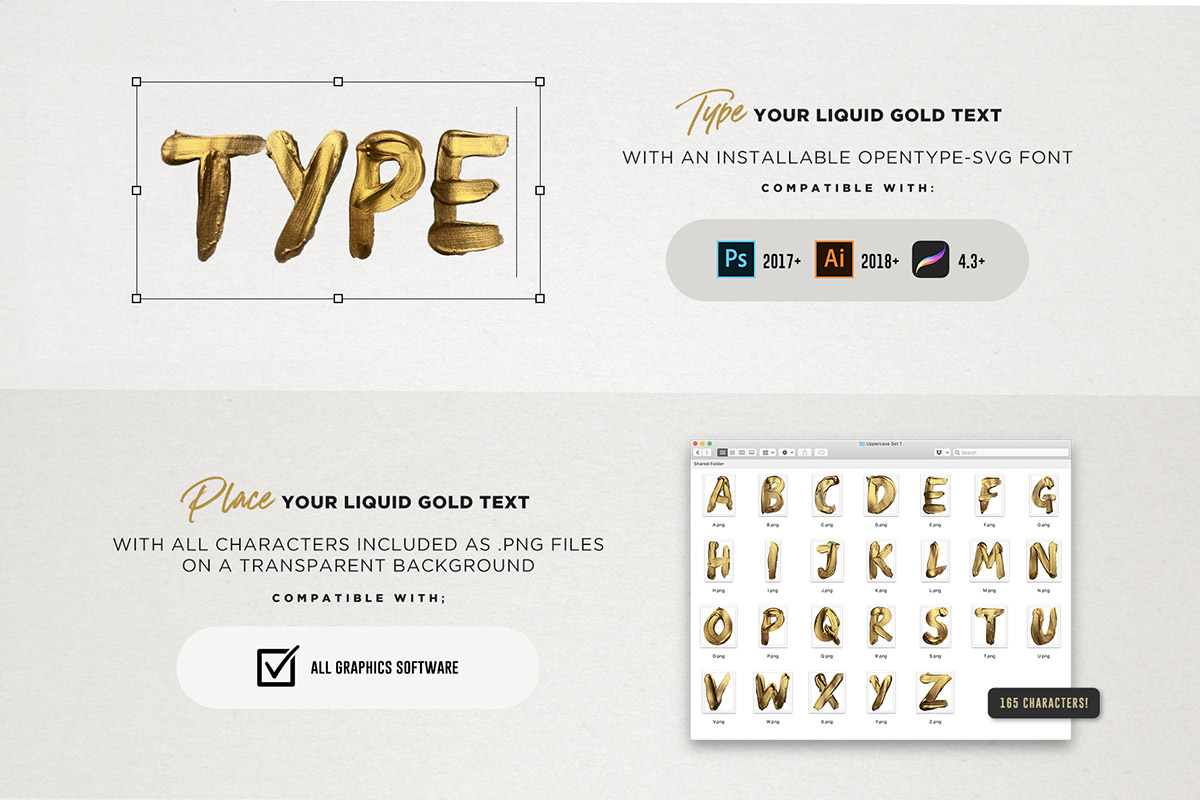 ❗
Please note: The Opentype-SVG fonts require Photoshop CC 2017, Illustrator CC 2018, or Procreate 4.3 (or newer) to use.
However all characters are also included as individual .png files which can be opened in any graphics software.
Inject some strikingly realistic Liquid Gold into your designs with this SVG font & letter set! This product contains real gold lettering, hand-painted with metallic paint, and divided into 165 characters – provided in 2 installable .otf fonts, as well a set of individual .png images. It's guaranteed to add dazzling display text to posters, packaging, book covers, social media posts & more.
Here's a run through everything included in the product;
---
1. Liquid Gold SVG Font • A high definition OpenType-SVG font with built-in liquid gold tetures. Contains upper & lowercase characters & numerals. (Draw height roughly 800 pixels).
2. Liquid Gold Alt SVG Font • This is a second version of the Liquid Gold SVG Font, with a completely new set of upper & lowercase characters. If you wanted to avoid letters looking the same each time to recreate a custom-made style, or try a different word shape, simply switch to this font for an additional layout option.
3. Photoshop Actions • A bonus set of 5 Photoshop actions, which can be used to instantly change the colour of the gold lettering to an alternative metallic hue; Bright Gold, Silver, Purple, Rose Gold & Black. (See my video tutorial for installation & use guide).
4. .PNG Letter Set • All 165 characters of the Liquid Gold letter set are included as individual .PNG image files on a transparent background. These can be opened in any software and manually placed to create your text layout.
Punctuation and Language Support • Due to the large nature of OpenType-SVG fonts, extended punctuation and language support are not included in the font files. However all punctuation characters and the following accents are included as individual image files in the .png letter set, which can be manually added to your text; ¨ ˜ ´ ˆ ` ˚ ˘ ˛ ¸
---
Thanks for checking it out, and feel free to get in touch if you have any queries.
~ Sam