Item: Glory Culture SVG Font + Extras

Price:
$24.00
SKU:
Categories: All Products, Brush Fonts, SVG Fonts
Tags: acrylic, action, active, branding, brush, brushed, casual, color font, colour font, commercial, cool, culture, cursive, energetic, energy, fast, glory, handpainted, hipster, lettering, messy, modern, Opentype SVG, paint, Painted, posters, Script, sports, street, style, stylish, svg, SVG font, texture, textured, trendy, urban, youth, youthful


Our font license terms can be viewed
here
. Please get in touch if you have any licensing queries.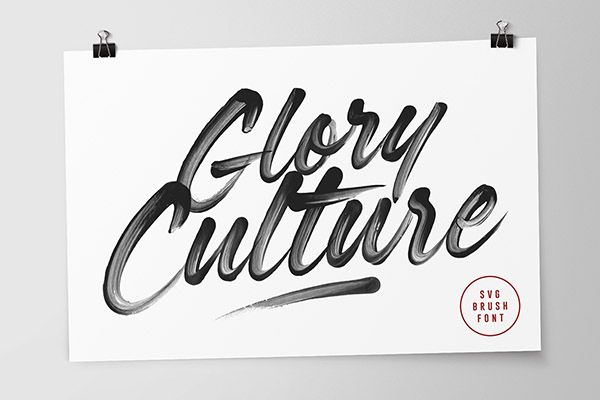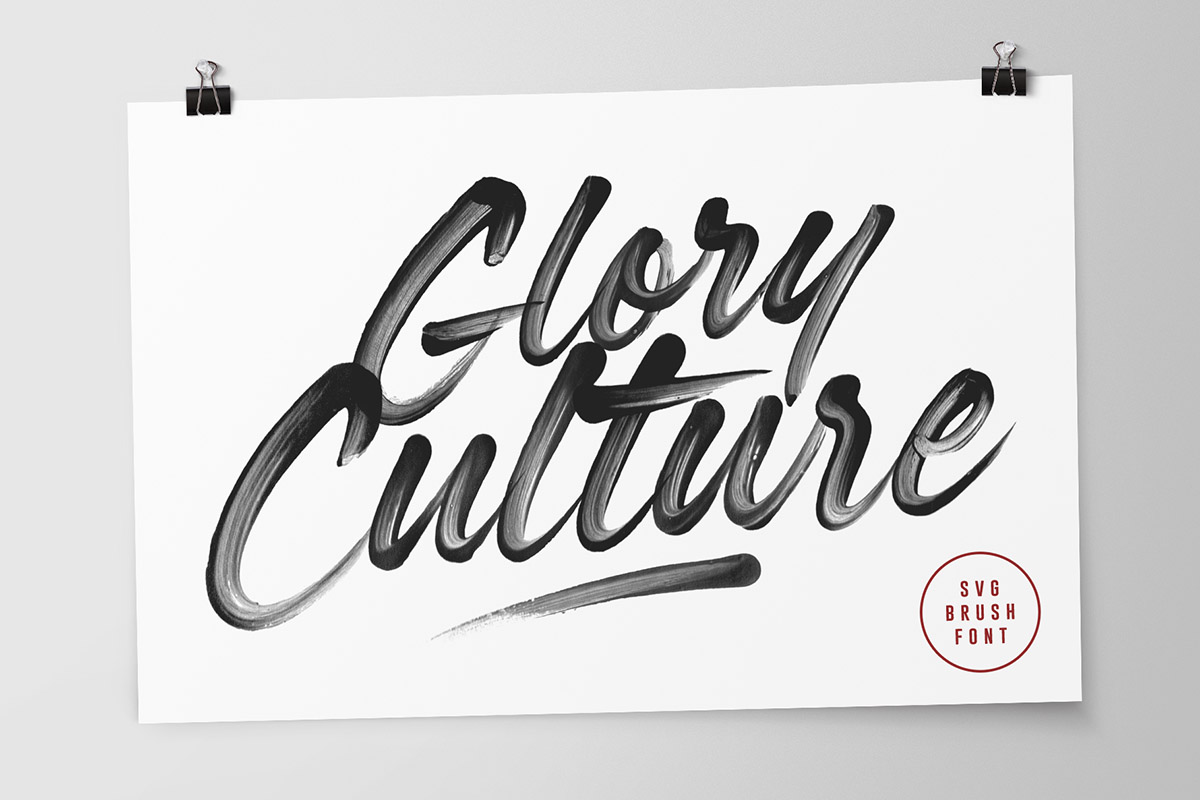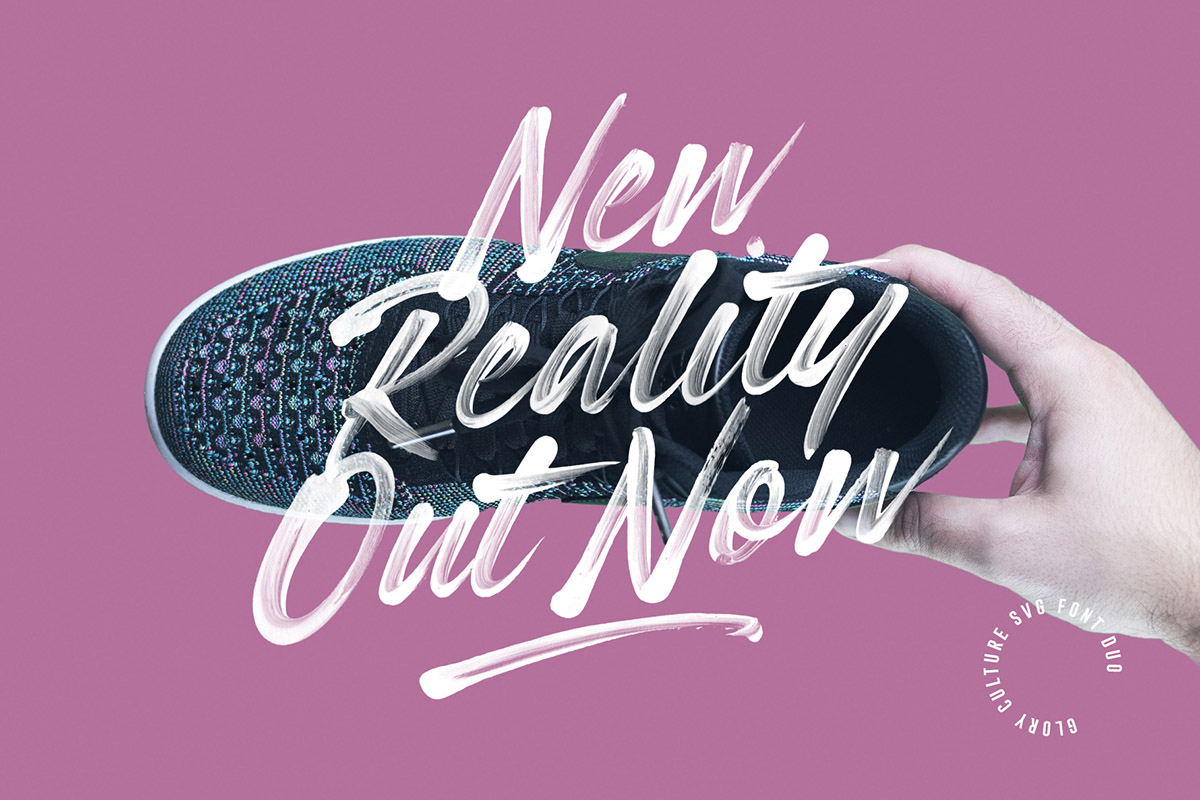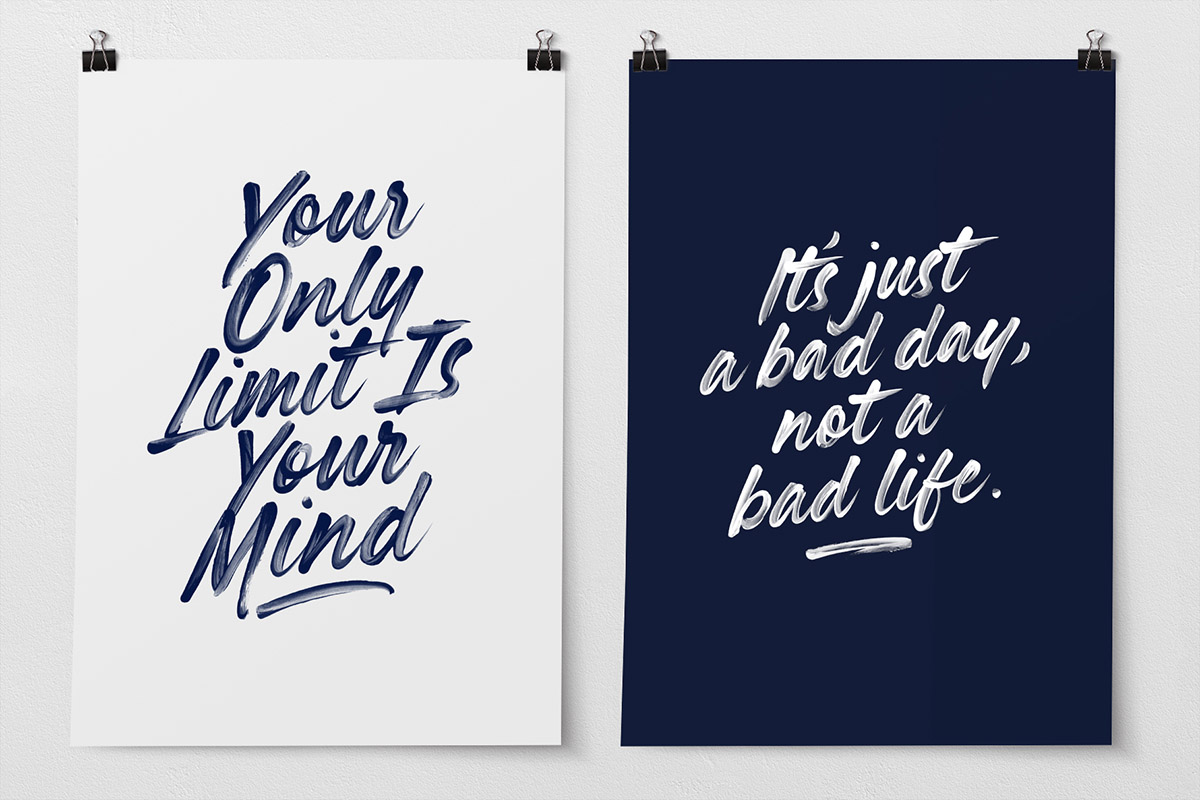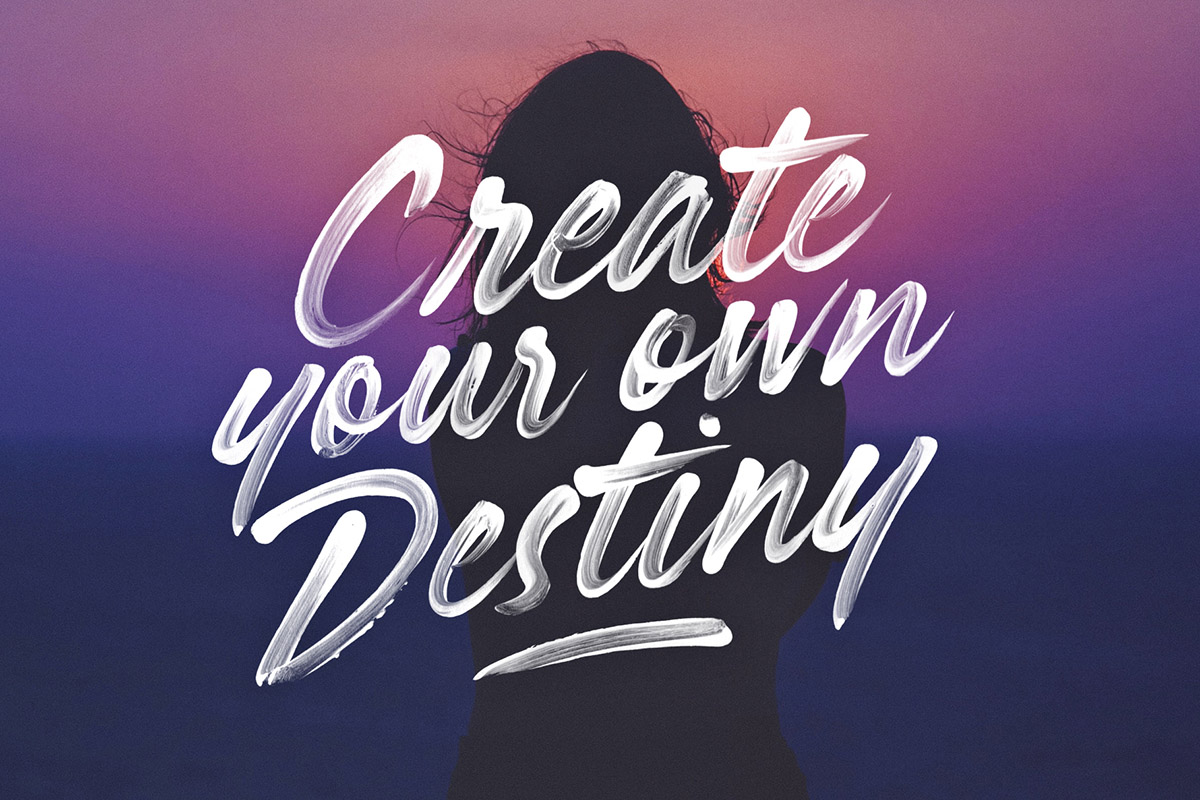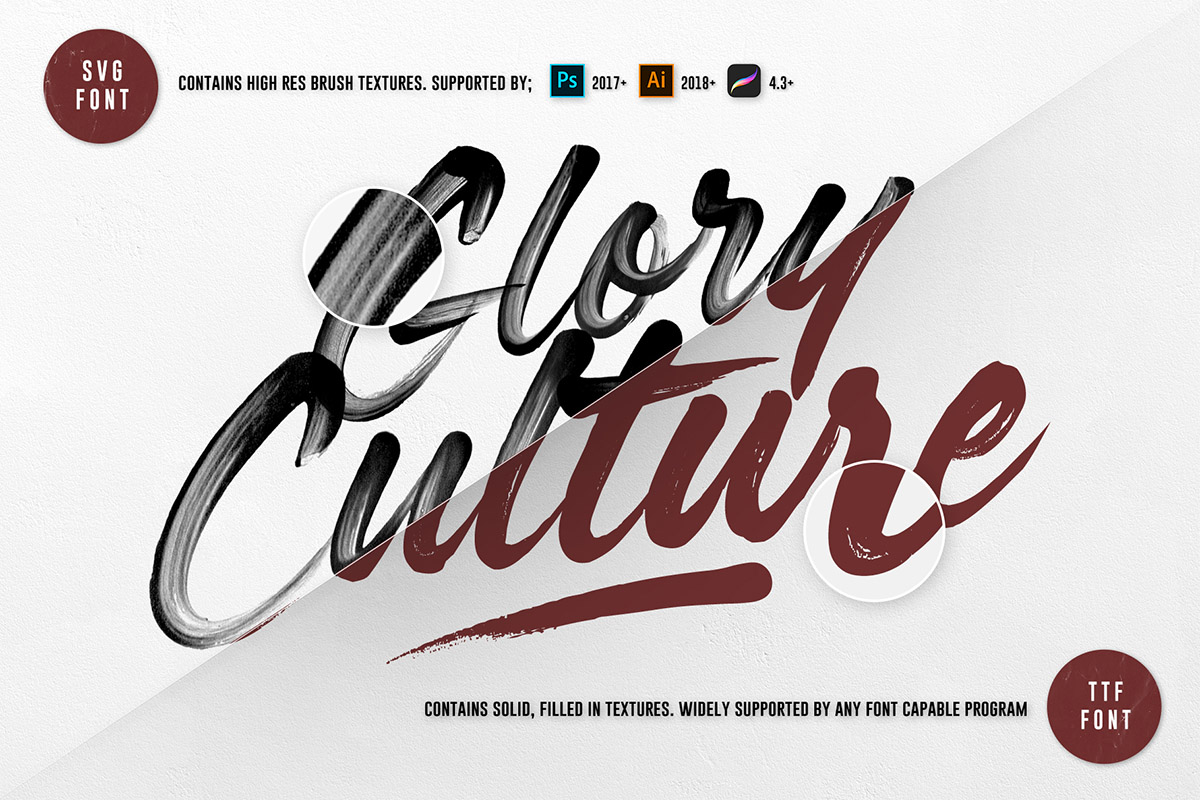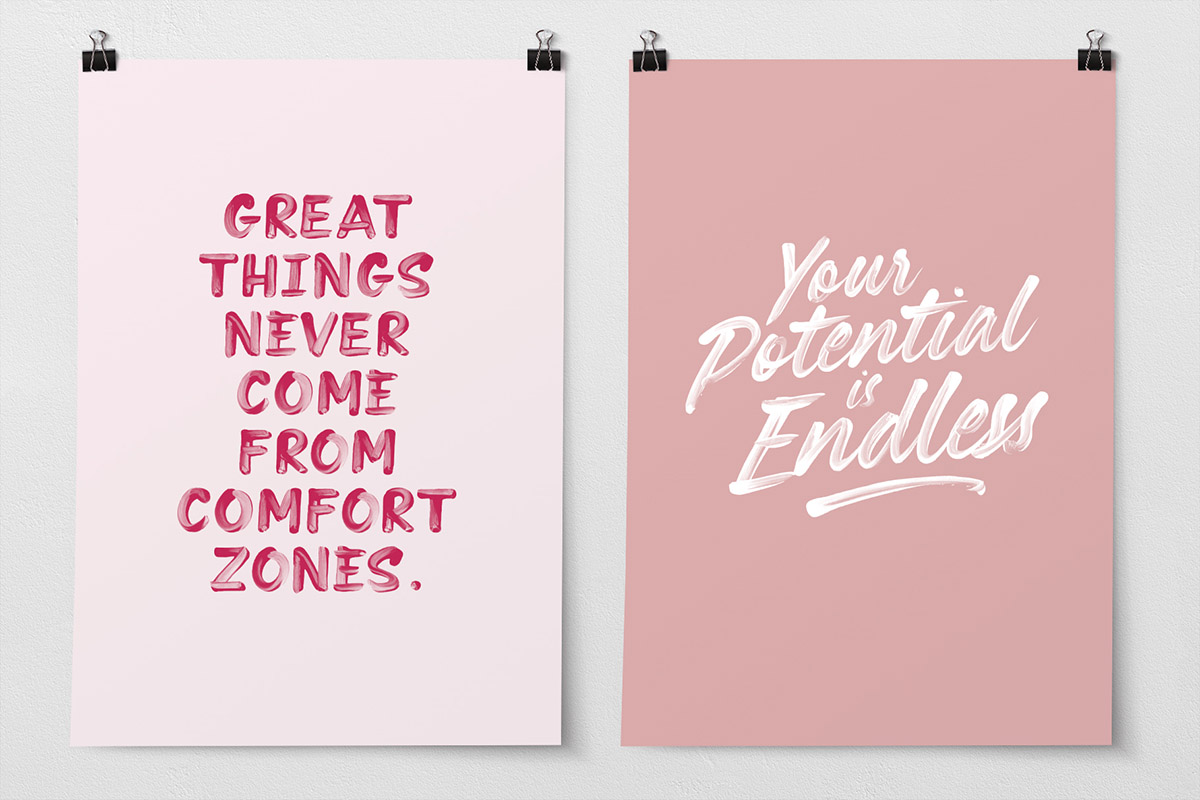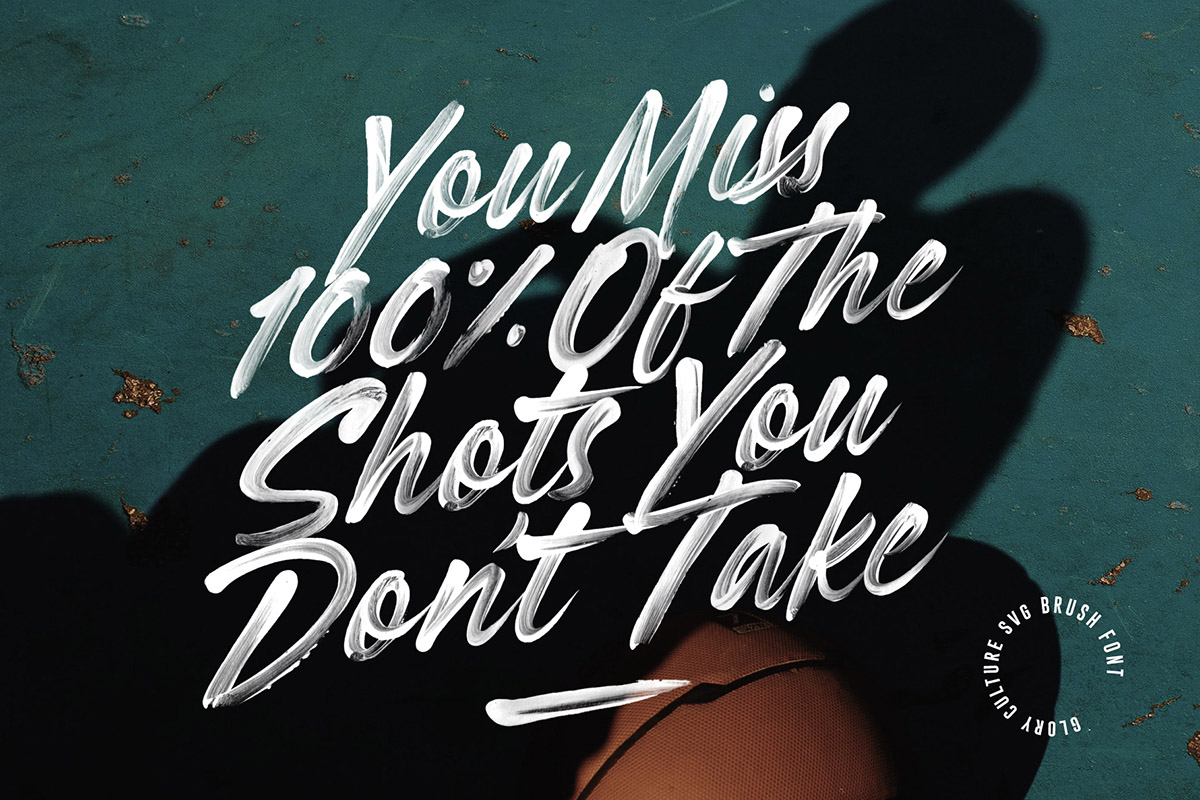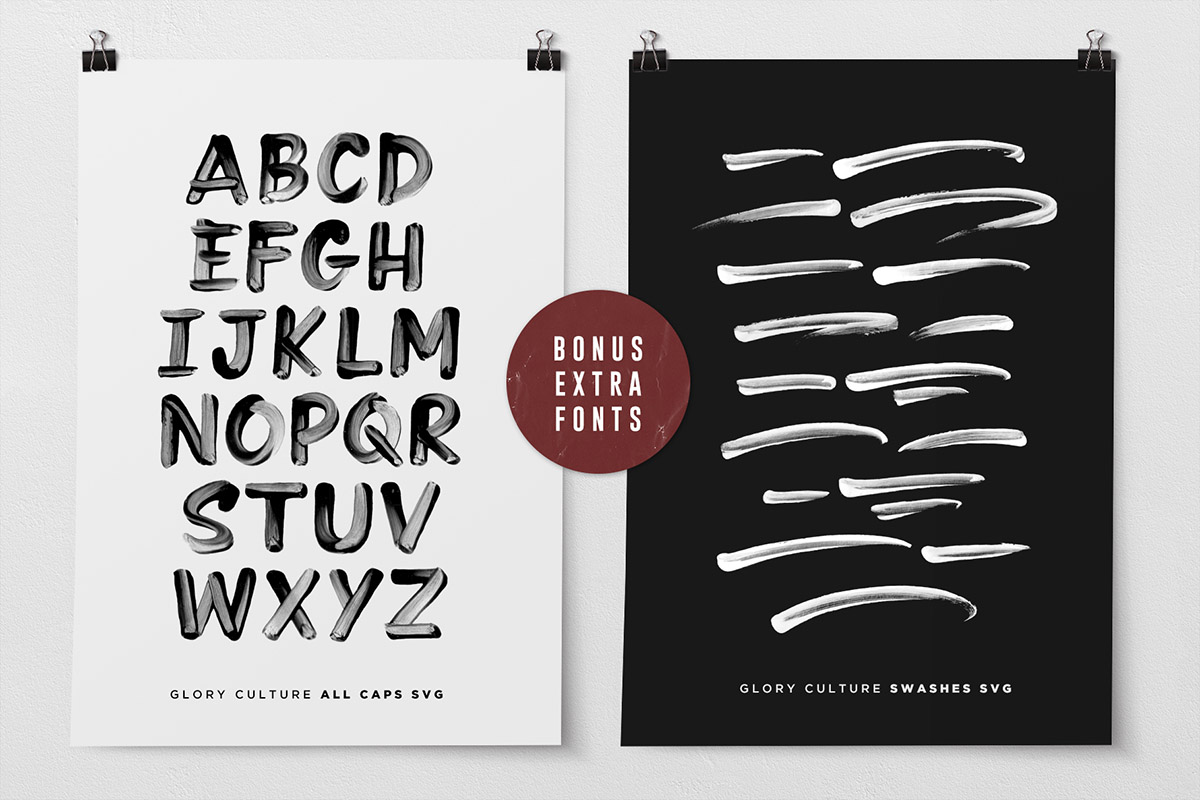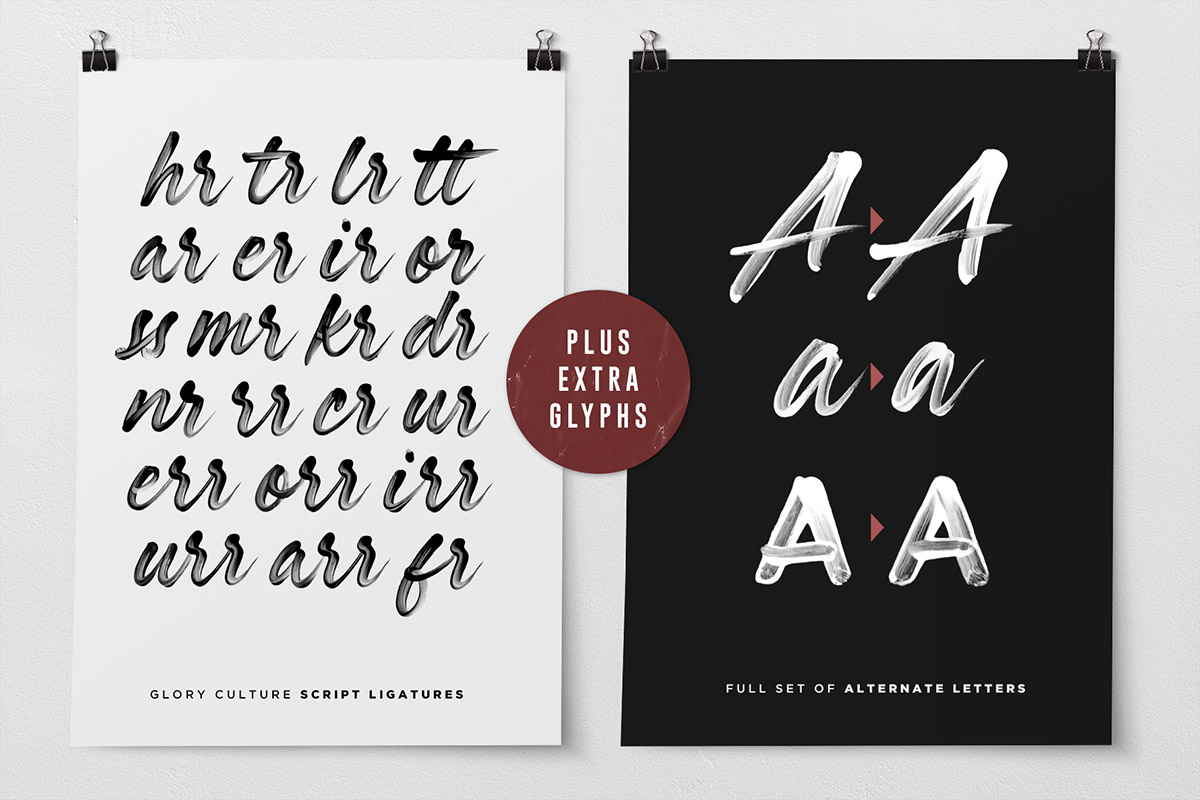 ❗
Please note: The SVG versions require Photoshop CC 2017, Illustrator CC 2018, or Procreate 4.3 (or newer) to use.
However regular versions are also included in a traditional font format which are widely supported.
Introducing Glory Culture SVG Font; a fresh & modern brush script which maintains it's original, hand-painted brush strokes – these brush details are completely built in to the font as a transparency, thanks to new Opentype-SVG font technology. Just simply type away and let the font do it's magic! It creates unmissable authentic display text for social media posts, advertisements, posters, products packaging & more – and also includes bonus all-caps and swash fonts!
Here's a run through everything included;
---
1. Glory Culture SVG • A high definition OpenType-SVG brush script font, containing upper & lowercase characters, numerals & a large range of punctuation.
2. Glory Culture Alt SVG • This is a second version of Glory Culture SVG, with a completely new set of upper & lowercase characters. If you wanted to avoid letters looking the same each time to recreate a custom-made style, or try a different word shape, simply switch to this font for an additional layout option.
3. Glory Culture All Caps SVG • A bonus font with a new set of uppercase characters, which work much better when using all-caps. Pairs perfectly with the regular version, or also works great as it's own standalone font. Turn on caps lock for a completely alternate set of A-Z letters.
4. Glory Culture Swash SVG • A set of 18 swashes – perfect for underlining your Glory Culture text and adding an extra custom touch.
5. TTF versions of the 4 SVG fonts • All 4 Glory Culture fonts are also included in the traditional vectorised TTF format. This format has solid, filled in textures and is universally supported.
Ligatures • Glory Culture script fonts include 27 built-in ligatures. These letter pairs help to create authentic, naturally flowing hand-lettering. Ligatures are supported by most desktop graphics & text software (not just the fancy ones!), including Photoshop, Illustrator, InDesign, Word, Pages & Keynote. Ligatures will automatically be switched on when using supported software.
Language Support • Is provided in the Regular TTF version only, for the following languages; English, French, Italian, Spanish, Portuguese, German, Swedish, Norwegian, Danish, Dutch, Finnish, Indonesian, Malay, Hungarian, Polish, Croatian, Turkish, Romanian, Czech, Latvian, Lithuanian, Slovak, Slovenian.
The SVG font contains the following accents which can be manually added to your letters; ¨ ˜ ´ ˆ ` ˚ ˘ ˛ ¸
---
Thanks for checking it out, and feel free to get in touch if you had any queries 🙂
~ Sam