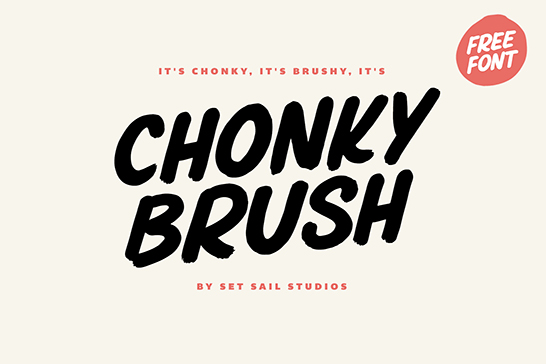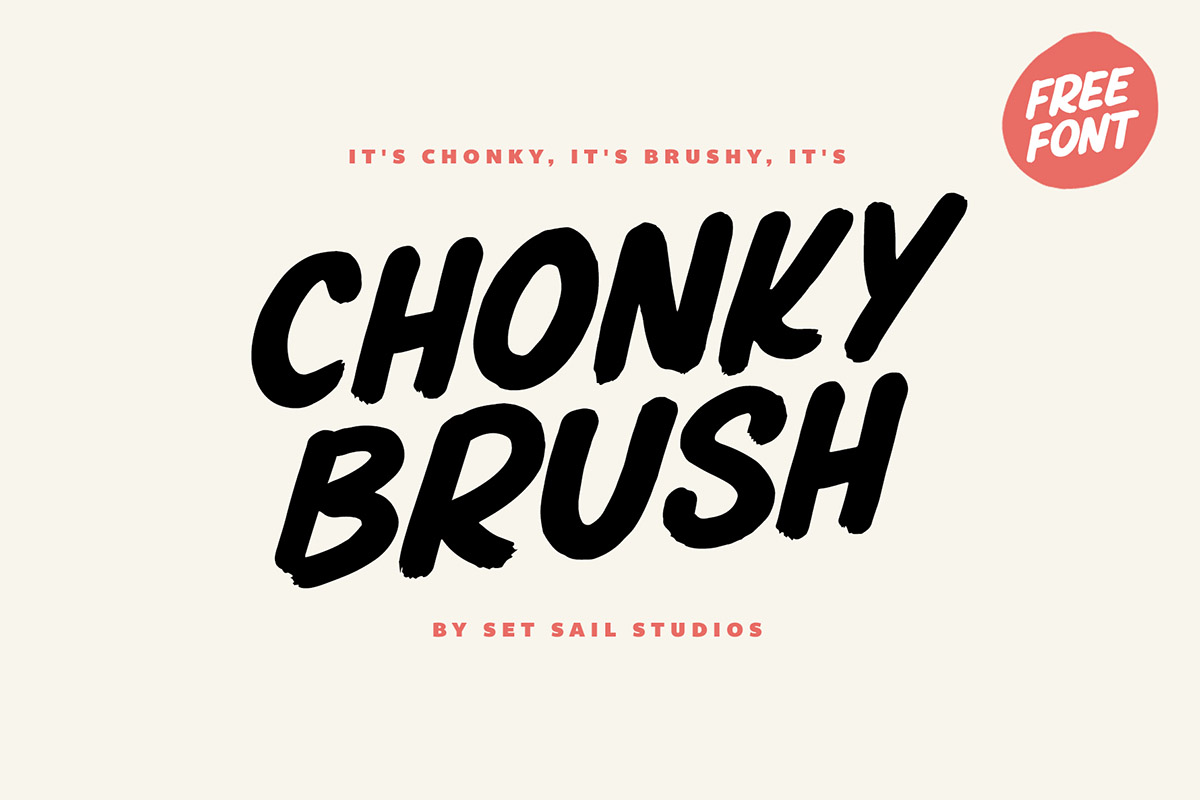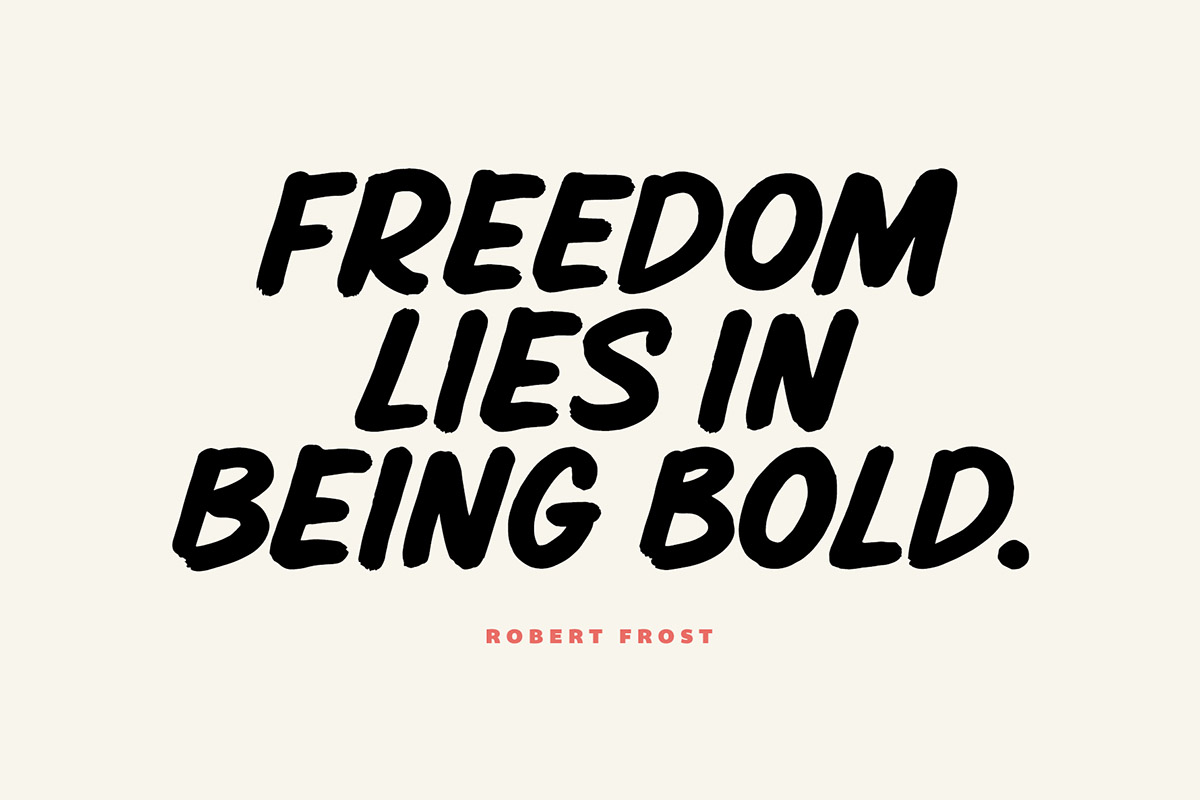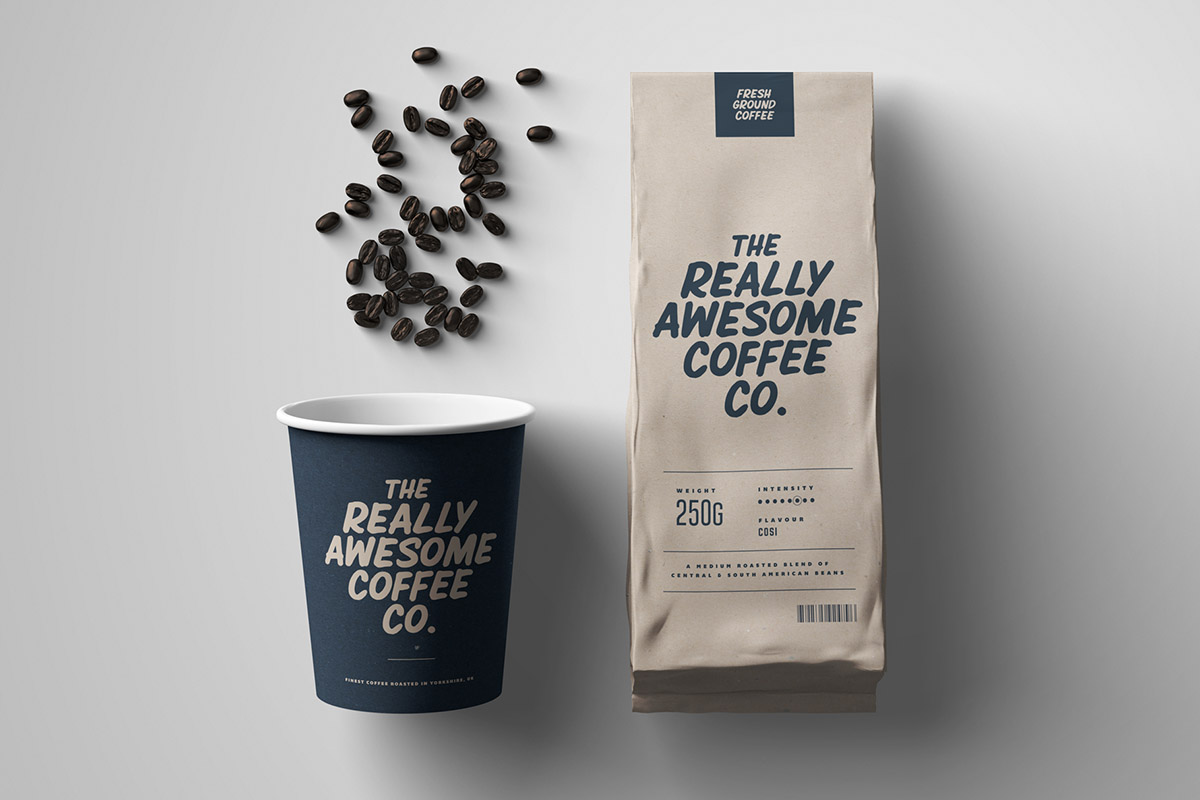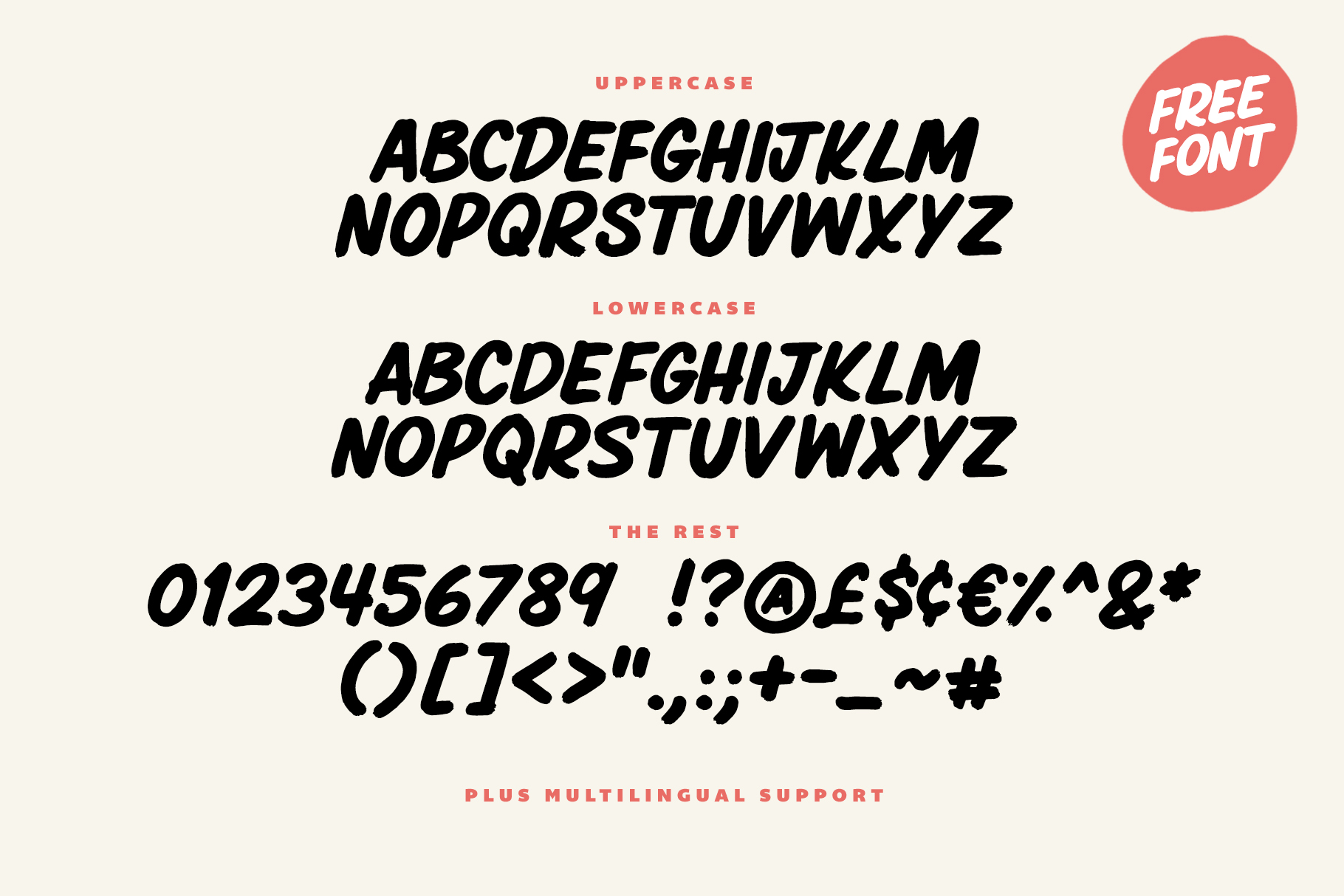 It's chonky, it's brushy, it's…
Chonky Brush!
Exclusively free to download at Set Sail Studios
. Inspired by traditional sign-painted lettering, this bold, round & hand-drawn brush font is ideal for big display text with a playful tone.
Chonky Brush is provided as a single font file, containing 2 sets of all-caps characters. Simply switch between upper and lowercase to access the alternate sets.
Language Support • English, French, Italian, Spanish, Portuguese, German, Swedish, Norwegian, Danish, Dutch, Finnish, Indonesian, Malay, Hungarian, Polish, Croatian, Turkish, Romanian, Czech, Latvian, Lithuanian, Slovak, Slovenian.
Thanks for checking it out, and feel free to get in touch if you have any queries.
~ Sam