Item: Ghost Type

Price:
$16.00
SKU:
Categories: All Products, Clean Fonts
Tags: baseball, bold, brush, calligraphy, cursive, display, flow, Font, ghost type, Handmade, Handwriting, lettering, logo, Marker, modern, paint, Poster, Script, street, t-shirt, urban


Our font license terms can be viewed
here
. Please get in touch if you have any licensing queries.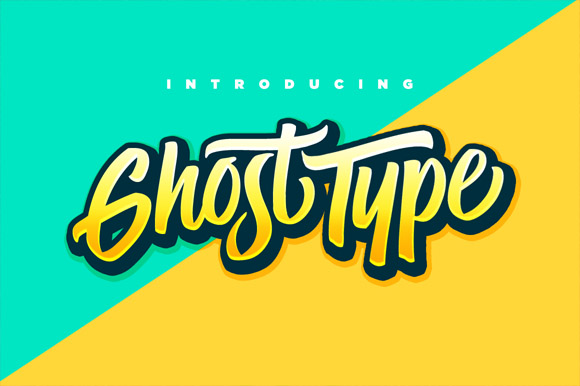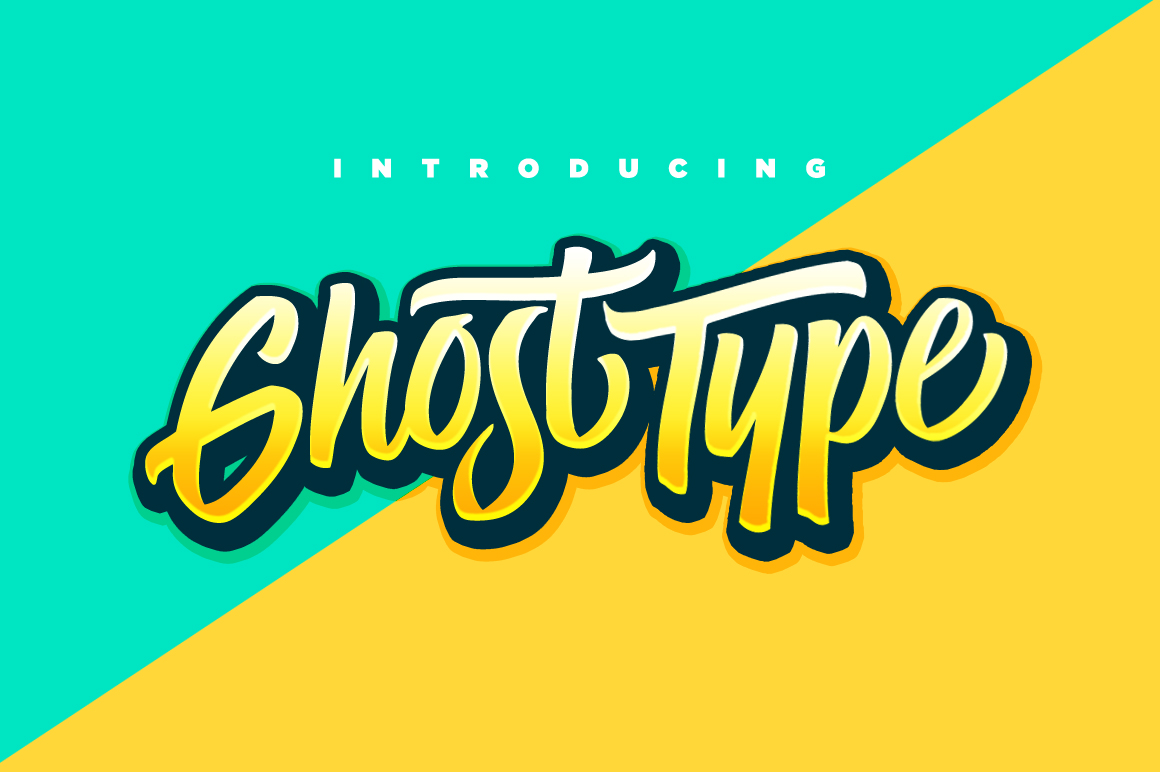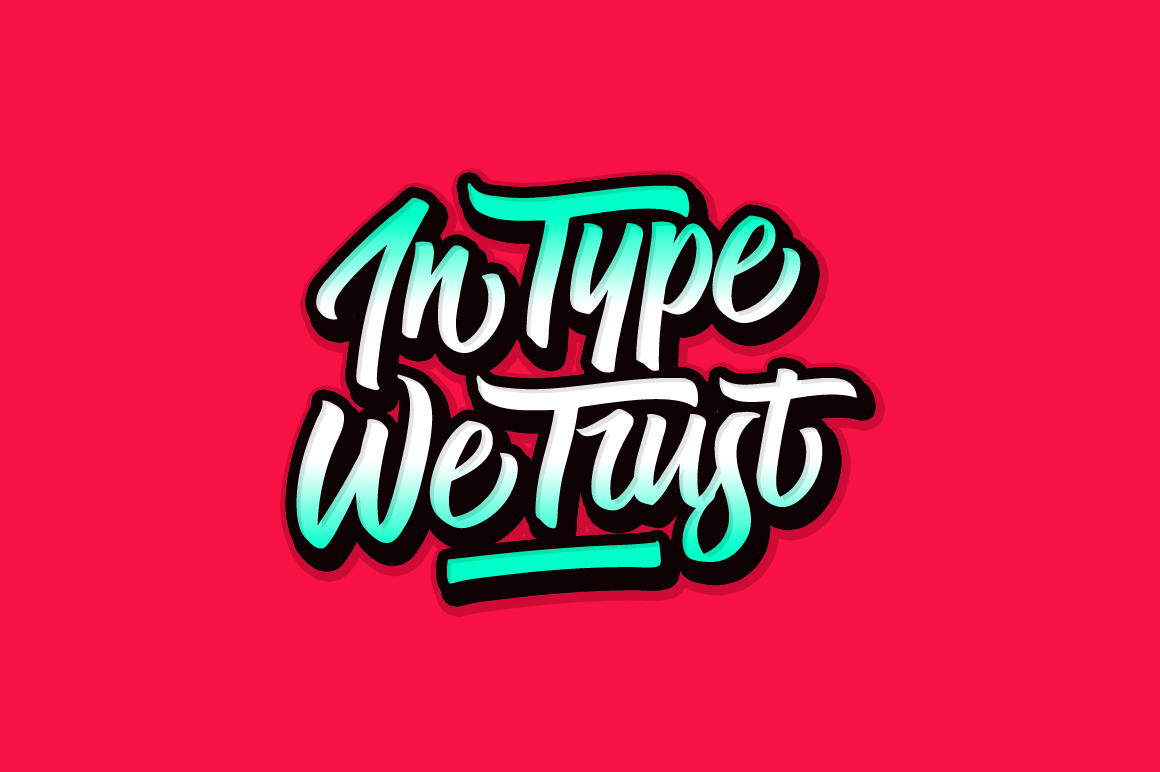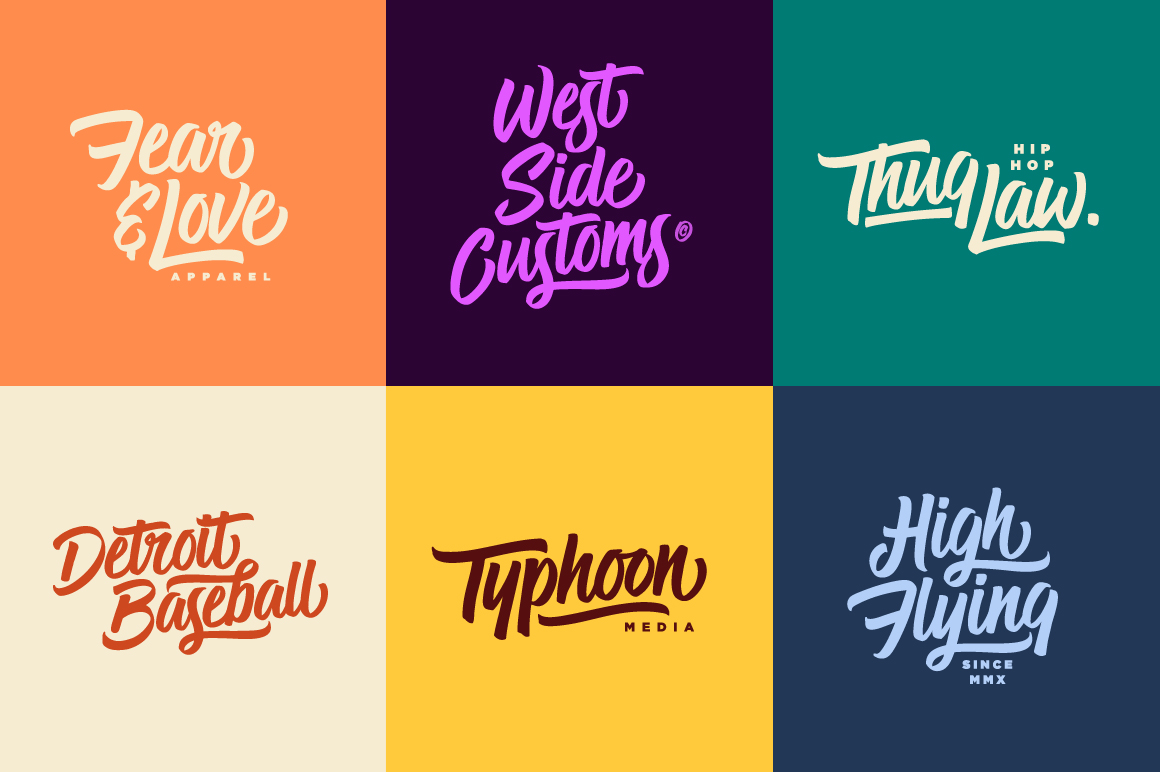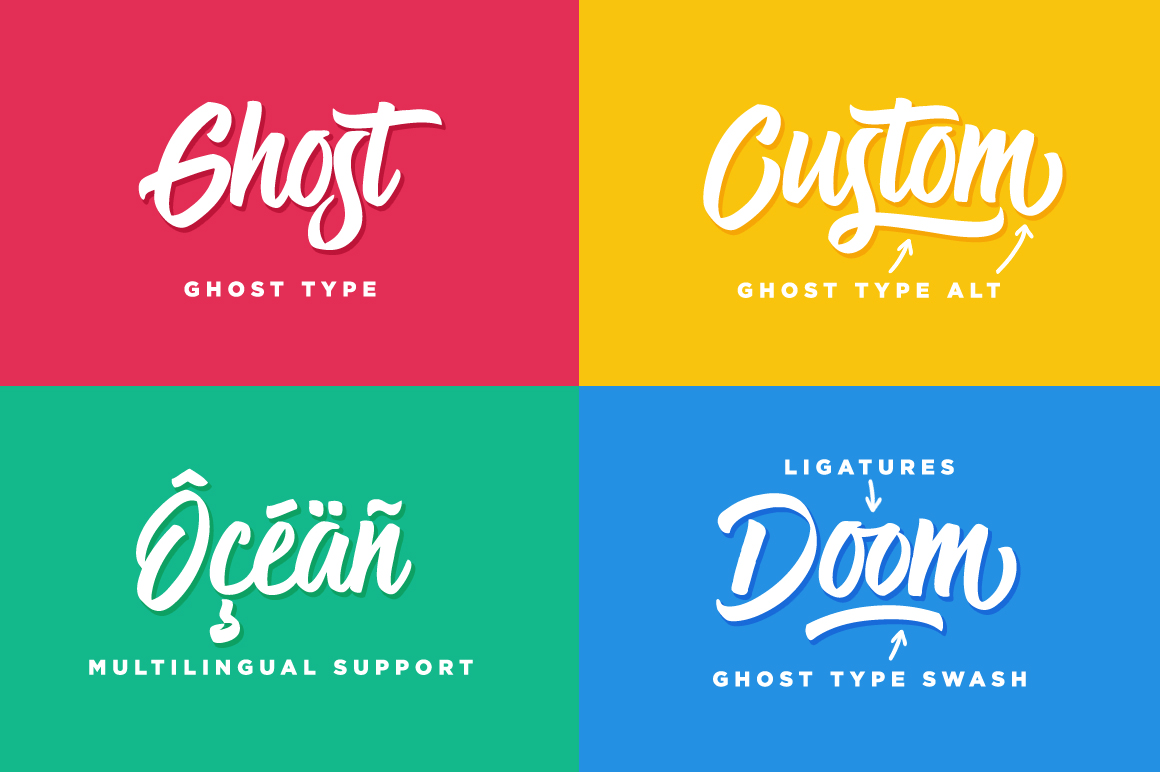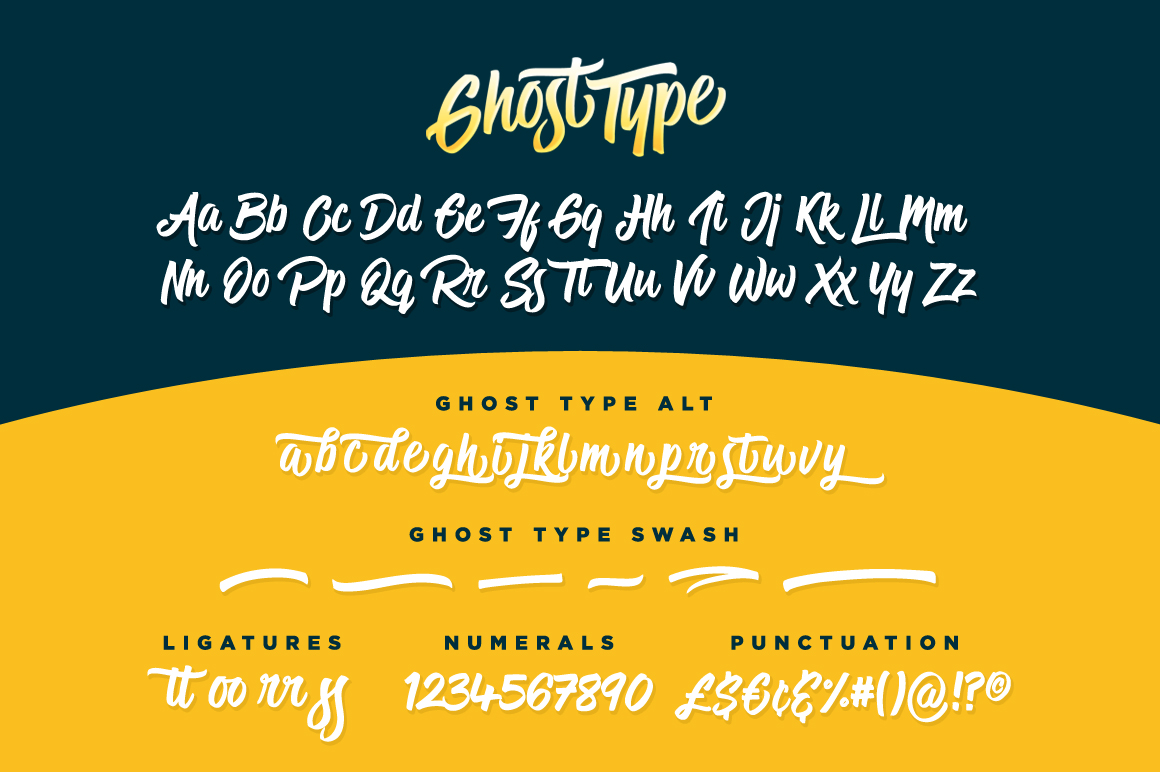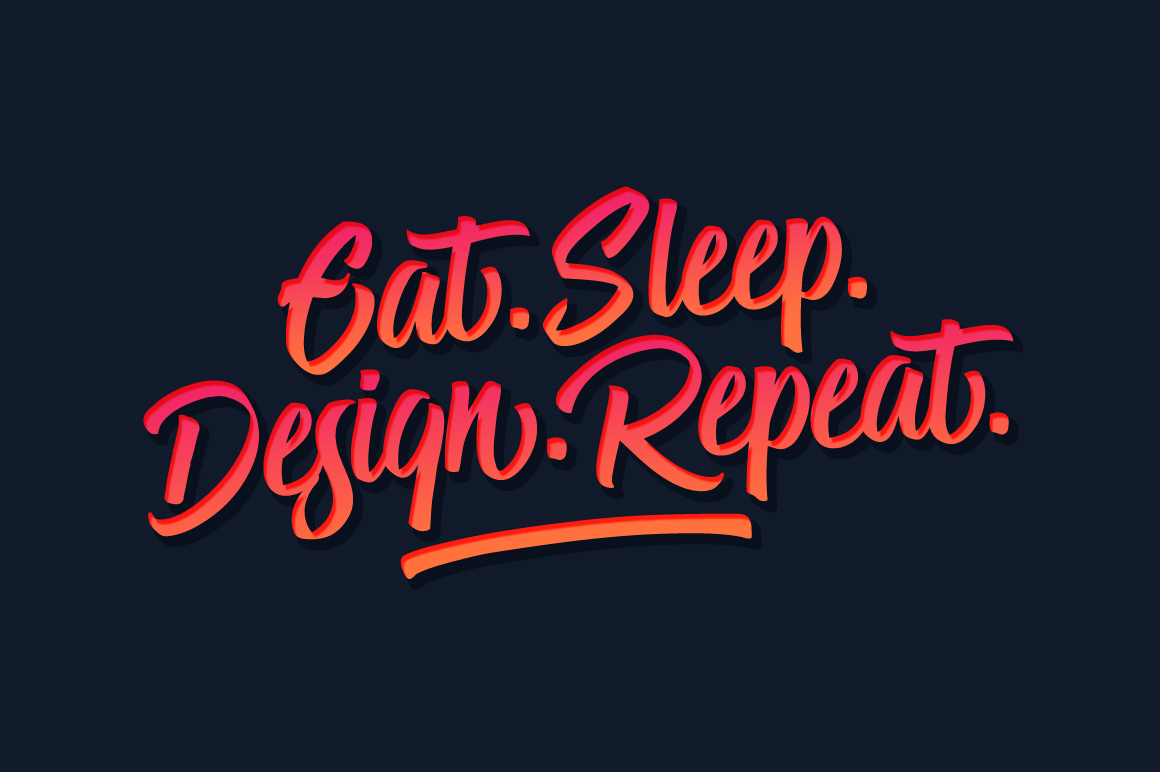 We're really proud to present Ghost Type! A hand-drawn, bold and punchy script font which is highly versatile, allowing you to create stunning 'custom-feel' typography in a flash.
With a loud style and a distinctive urban flow, this font is perfect for creating hand-lettered quotes, logos and printed designs which take the modern hand lettering trend to a whole new level. Also included is a bonus swash font, consisting of 6 various swashes designed to give your text that extra detail and custom-made appeal.
What's Included? More details below;
Ghost Type is a set of upper & lowercase characters which includes a large range of punctuation glyphs, numerals, and multilingual support. There are also some additional glyphs in the Stylistic Alternates and Discretionary Ligatures features, to ensure certain letters look correct in different scenarios. These are accessible in the Adobe Illustrator/Photoshop Glyphs panel.
Ghost Type Alt is a set of alternate characters for the lowercase Ghost Type glyphs, designed with additional upper, lower, or end swashes. These were put into a separate font file to allow for easier access.
Ghost Type Swash is a set of 6 hand-drawn swashes primarily designed to underline your Ghost Type words. For more advanced users, they also give you the possibility of adding your own custom swashes to letters with a bit of extra imagination!
TTF and OTF files are included for all three.
Thanks for looking, and we hope you enjoy it! Please don't hesitate to e-mail us at info@setsailstudios.com if you have any issues or queries 🙂