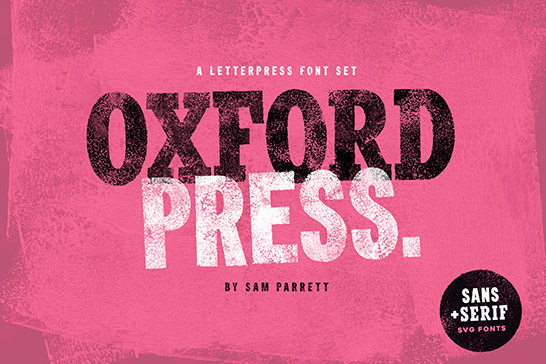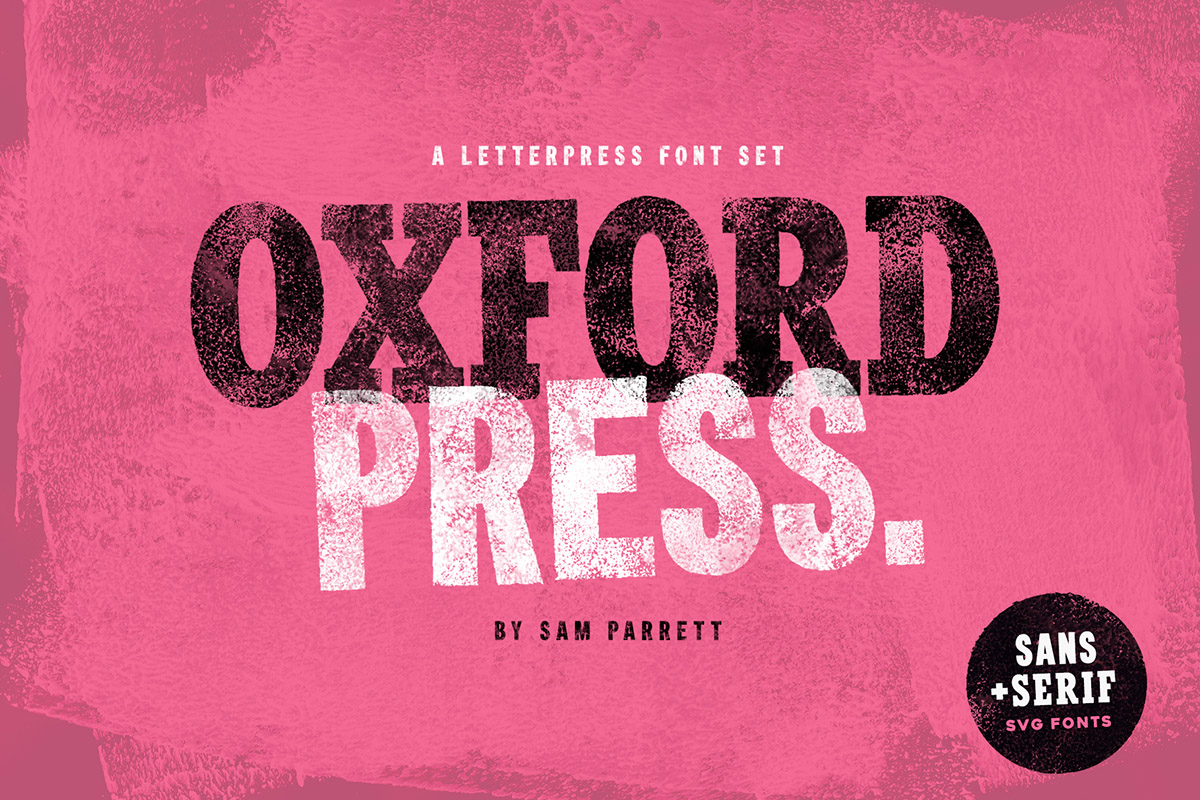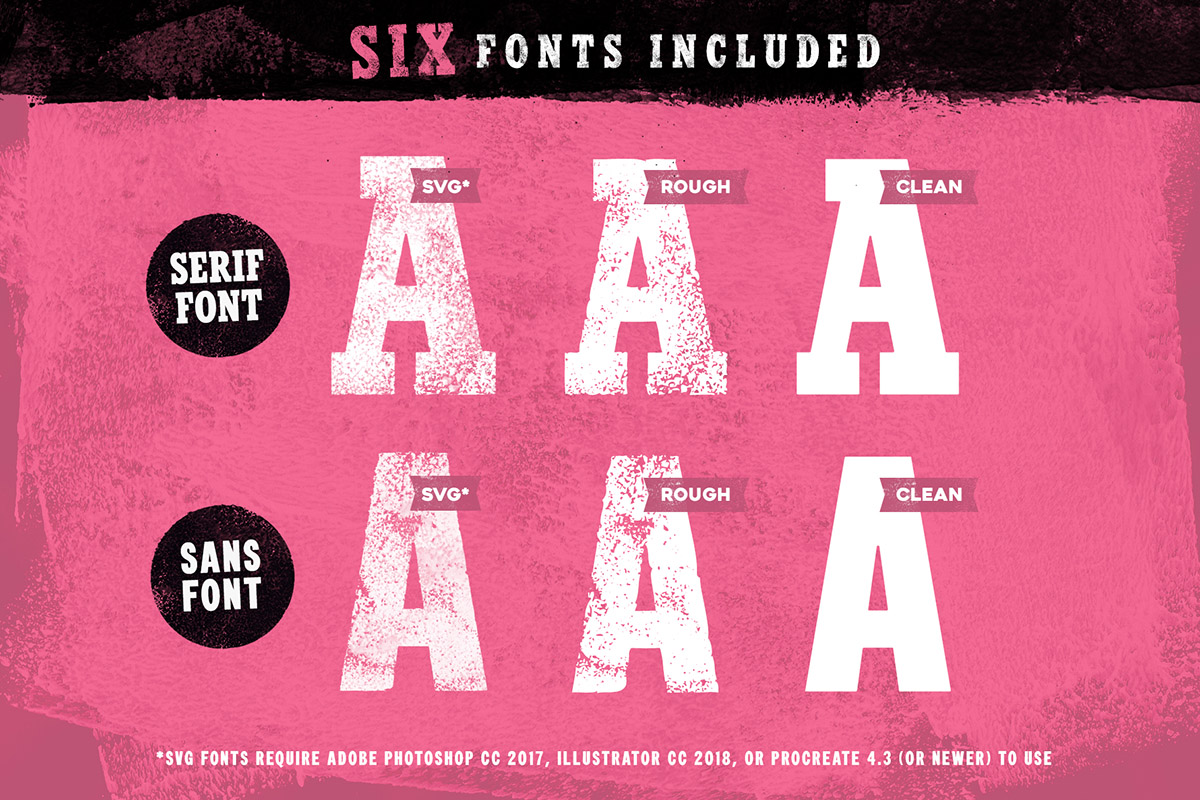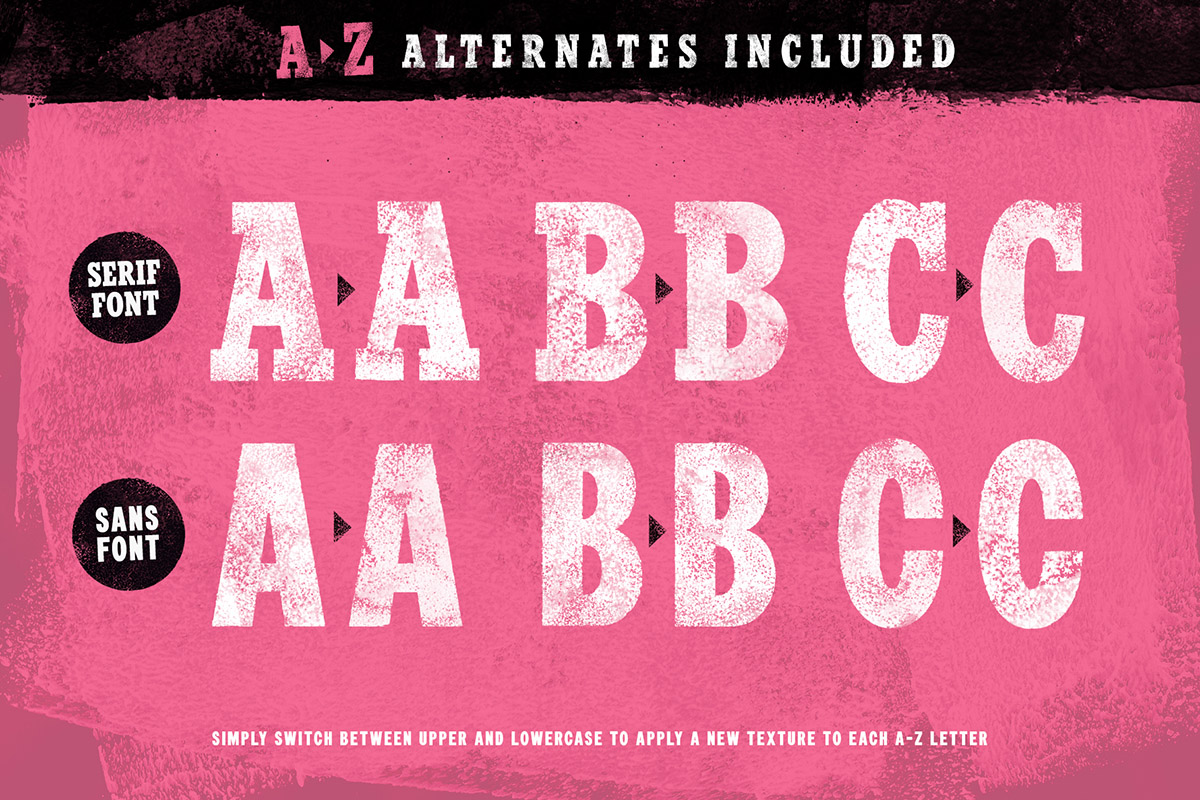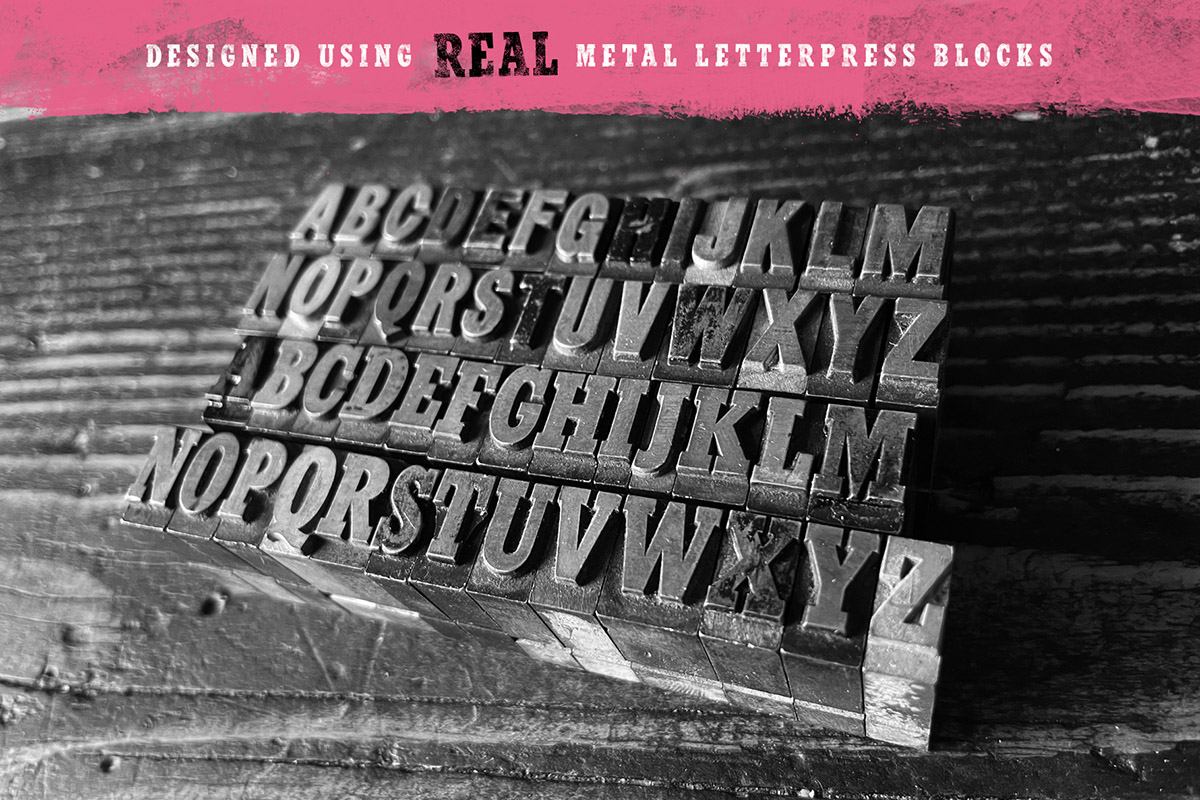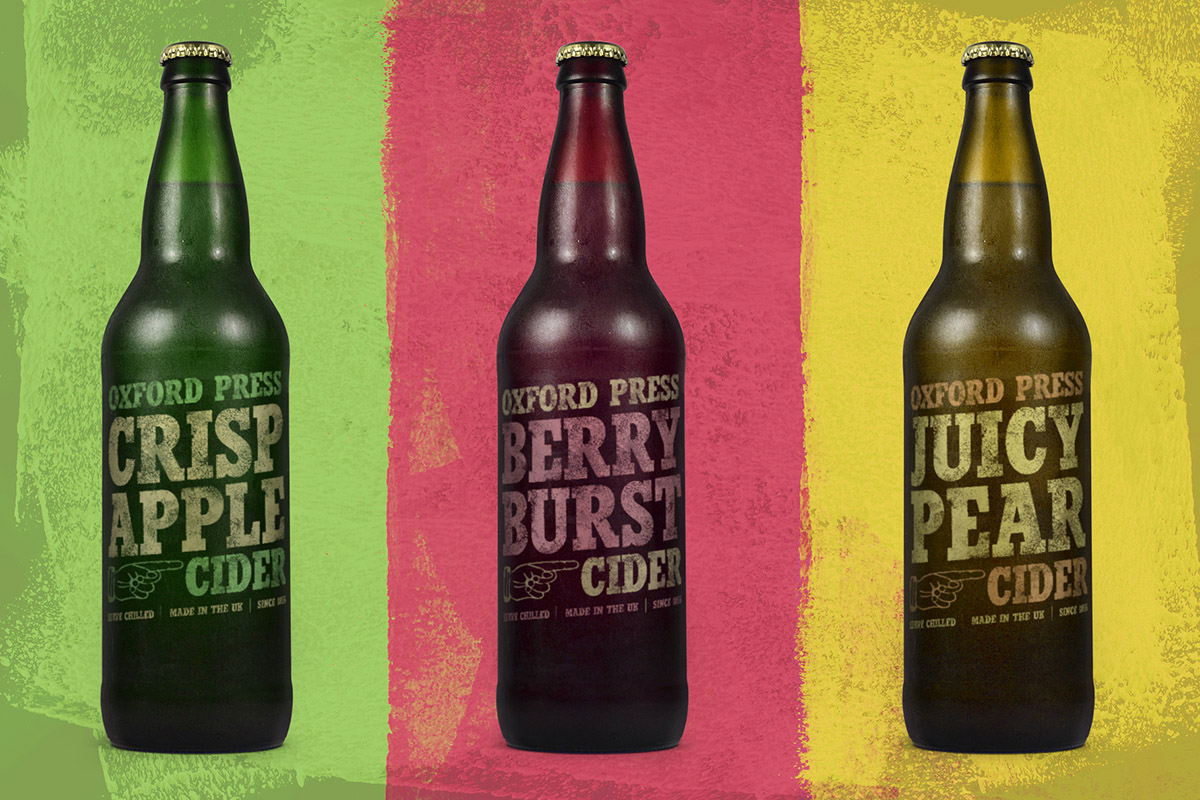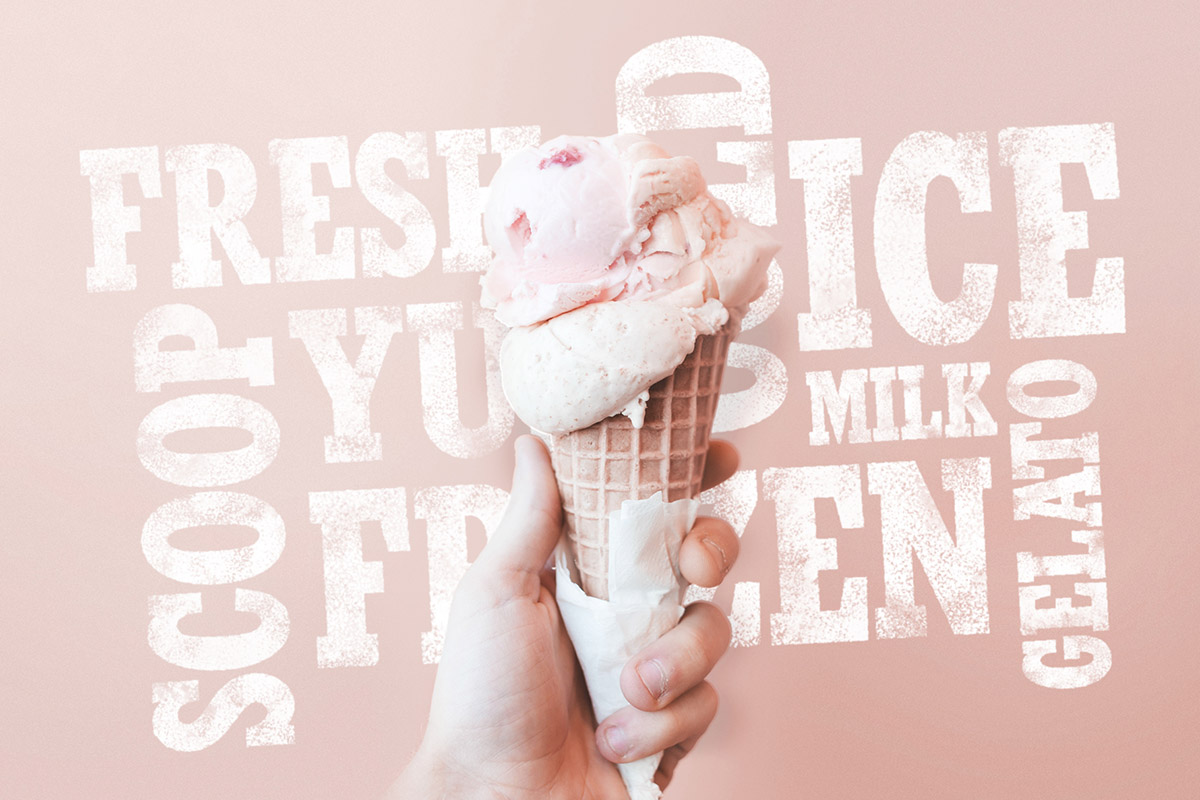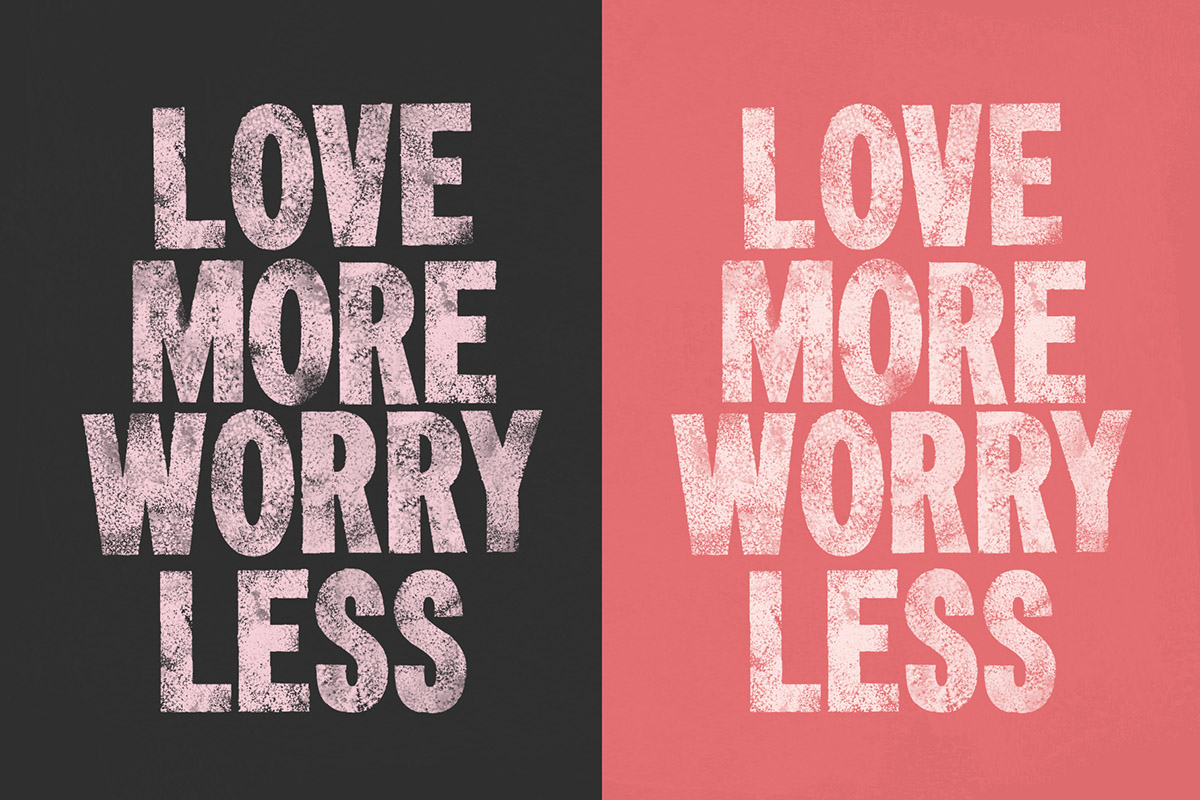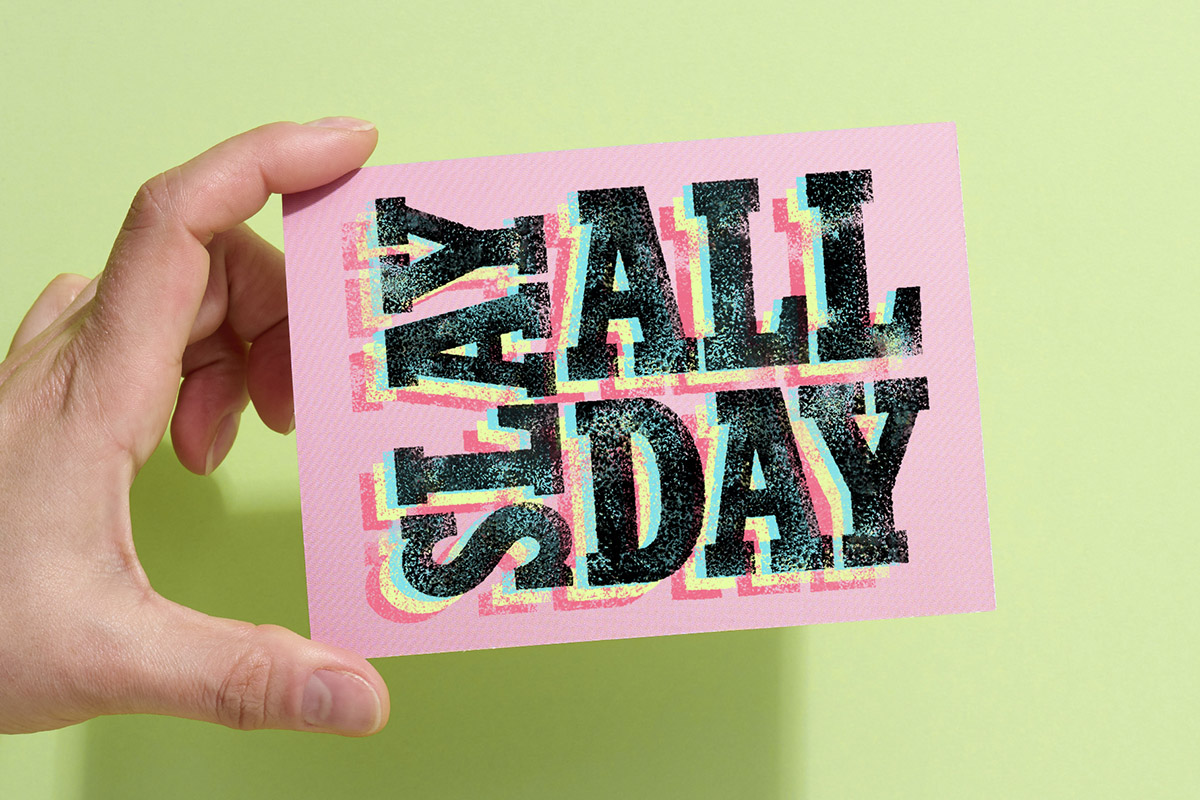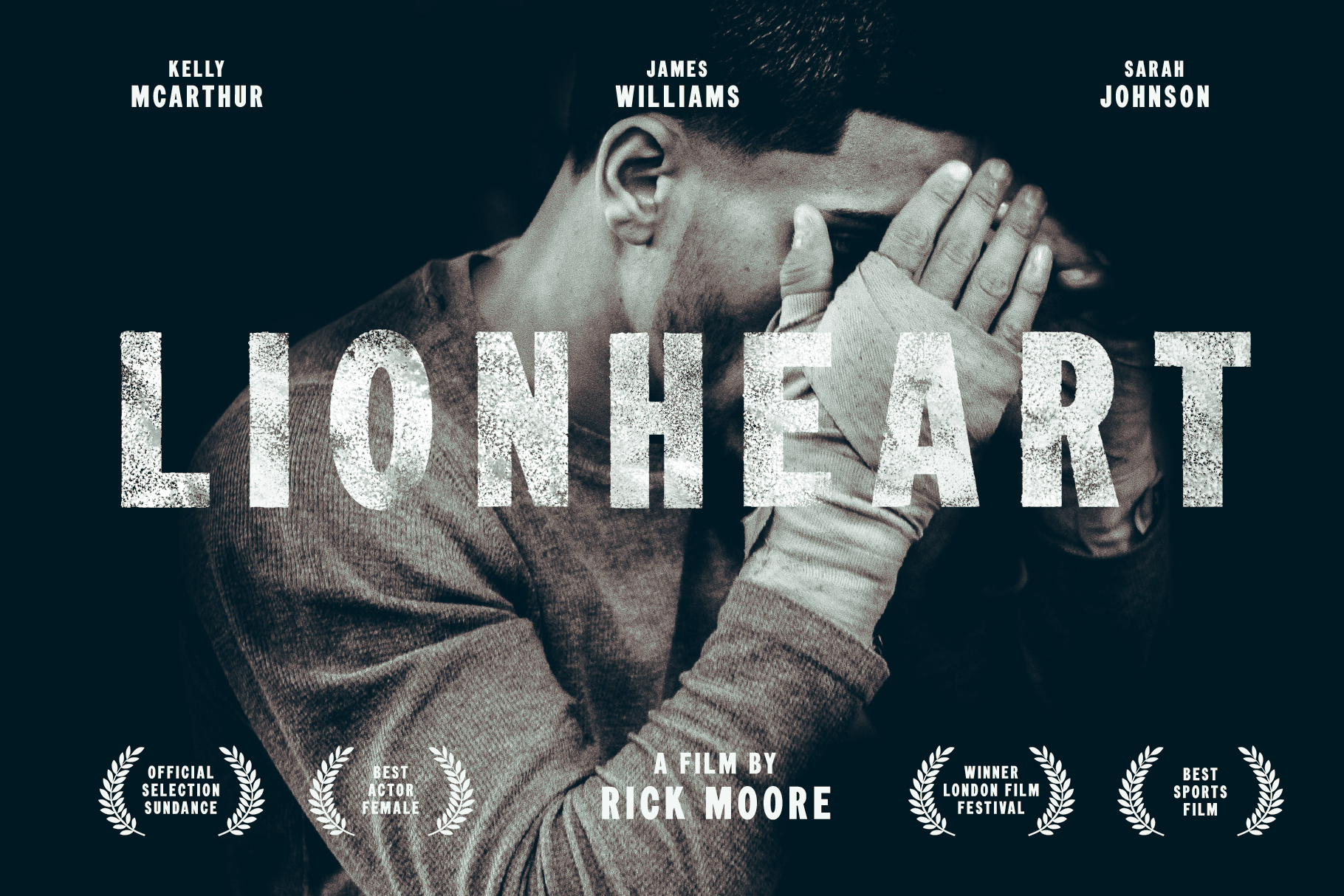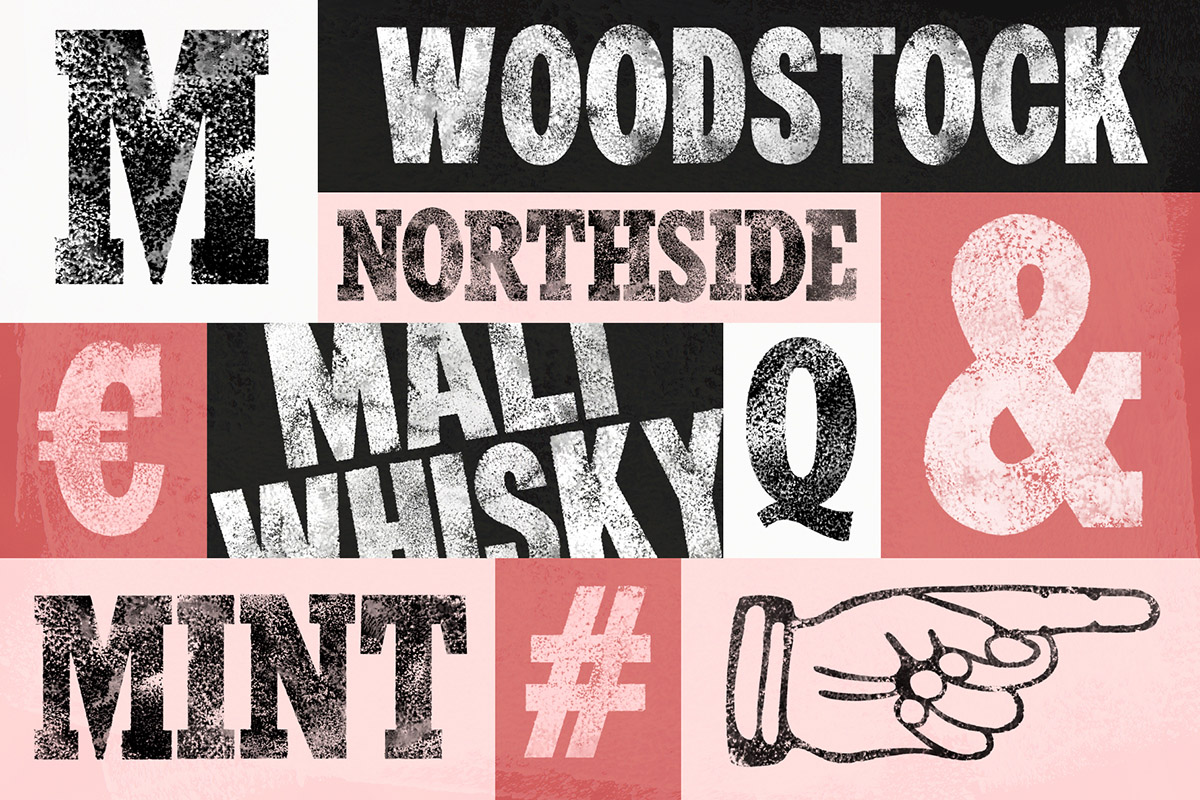 ❗The SVG versions require Photoshop CC 2017, Illustrator CC 2018, or Procreate 4.3 (or newer) to use.
However the Rough and Clean versions also included are widely supported (see images).
Recreate authentic letterpress typography with Oxford Press, a set of 6 Serif & Sans fonts designed using real vintage metal letterpress blocks sourced from old printing companies. Oxford Press uses Opentype-SVG font technology to apply highly realistic pressed-ink textures built into each letter as a transparency. It includes both a Serif and Sans Serif style, and a full set of alternate characters for each font with a different texture applied.
How to Change the Texture • Simply switch between upper and lowercase characters to apply a different texture, when using the 'SVG' or 'Rough' versions of Oxford Press Sans & Serif.
Language Support • The 'Rough' & 'Clean' fonts contains language support for; English, French, Italian, Spanish, Portuguese, German, Swedish, Norwegian, Danish, Dutch, Finnish, Indonesian, Malay, Hungarian, Polish, Croatian, Turkish, Romanian, Czech, Latvian, Lithuanian, Slovak, Slovenian.
The 'SVG' fonts contains the following accents which can be manually added to your letters; ¨ ˜ ´ ˆ ` ˚ ˘ ˉ ˝ ˇ˛ ¸
Thanks for checking it out, and feel free to get in touch if you have any queries.
~ Sam