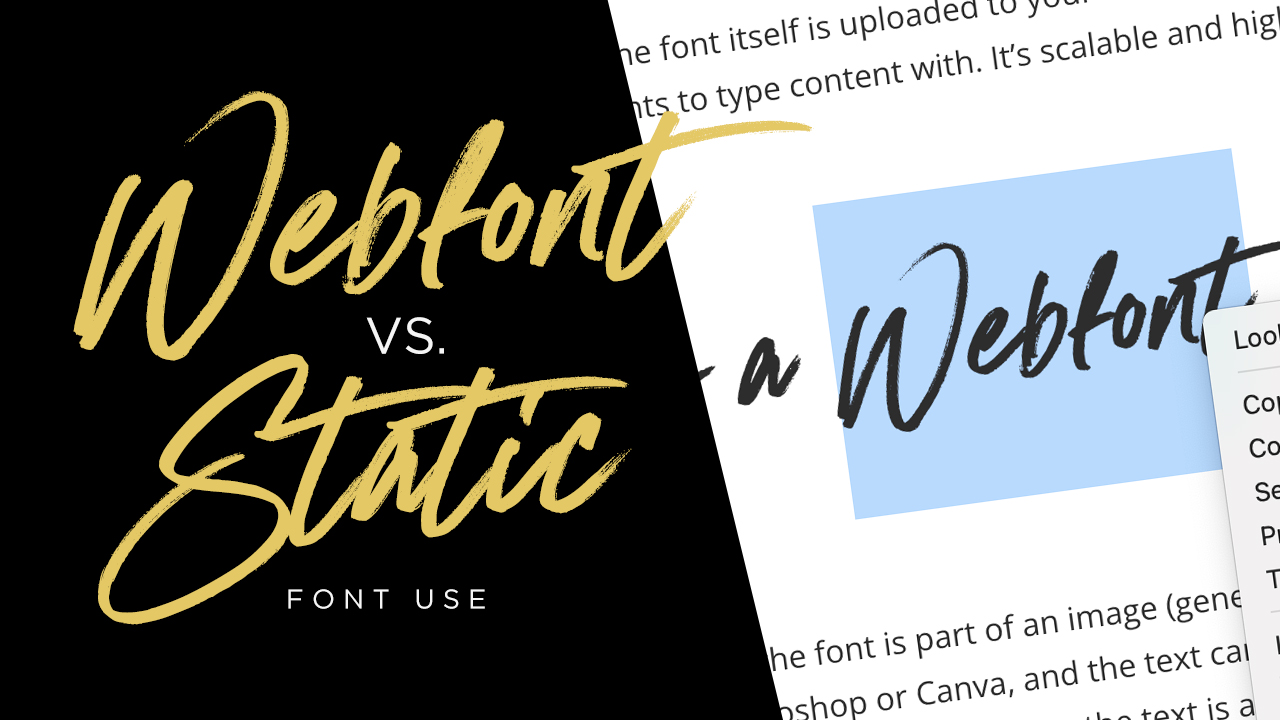 When licensing fonts for your website, you'll need to distinguish whether it's for 'live' webfont use, or static (image) use. But what's the difference?
Webfont Use
Webfont use (also sometimes called live or embedded use) is when the font itself is uploaded to your website (generally in a .woff or .woff2 format), and set as one of your website fonts to type content with. It's scalable and highlightable. Check out the example below, and try highlighting it!

This is a Webfont
Static Use
Static use (also sometimes called rasterised, flattened, or image use) is when the font is part of an image (generally .jpg or .png format). It has been generated in a graphics program like Photoshop or Canva, and the text cannot be extracted. This is usually how logos are displayed on websites. See the example below, the text is all part of the same .jpg image. The text cannot be highlighted, only the image as a whole.

Licensing Webfonts
Static image use is covered by the Standard License here at Set Sail Studios, and Webfont use will require the Web License. Check out my font shop now to select the perfect font for your website!
Font Shop →