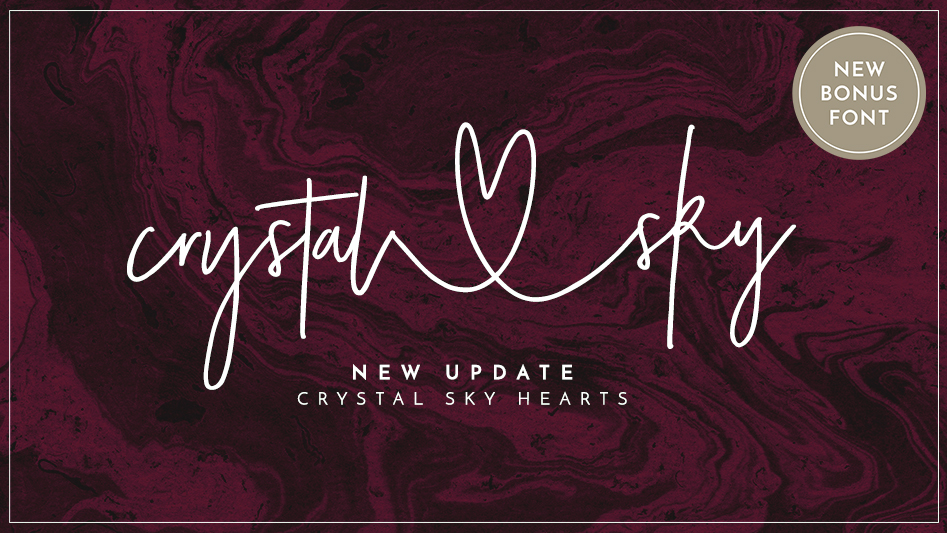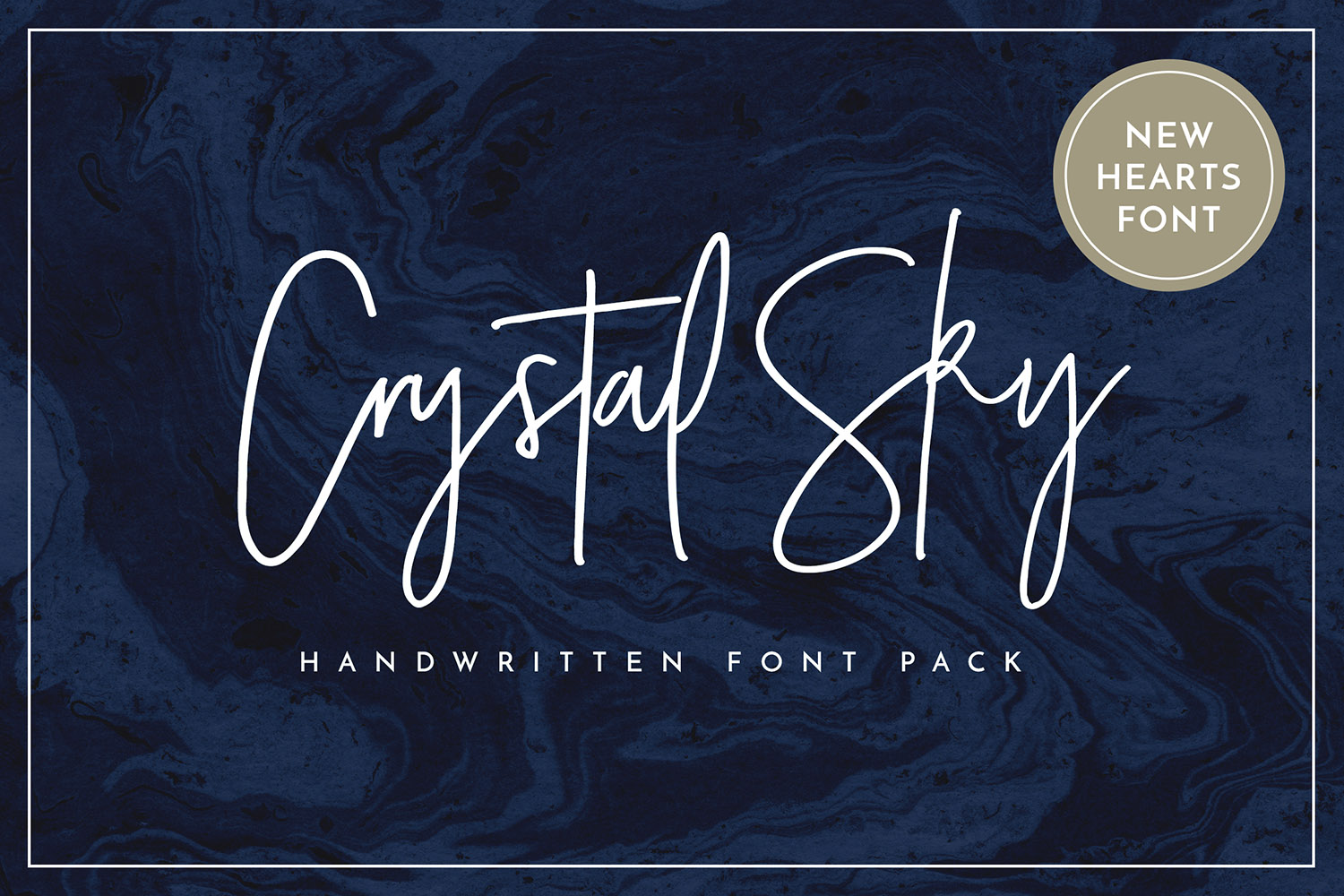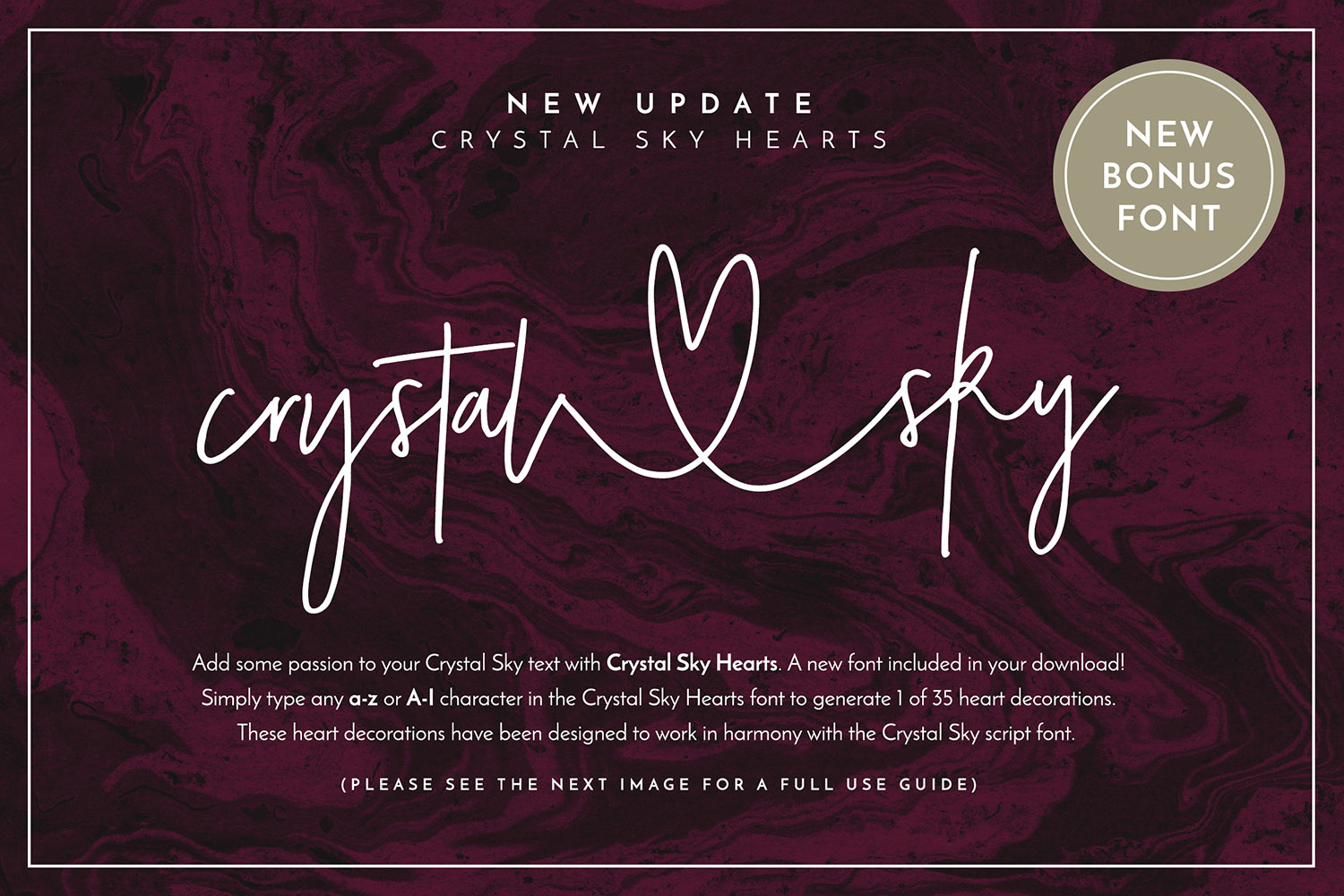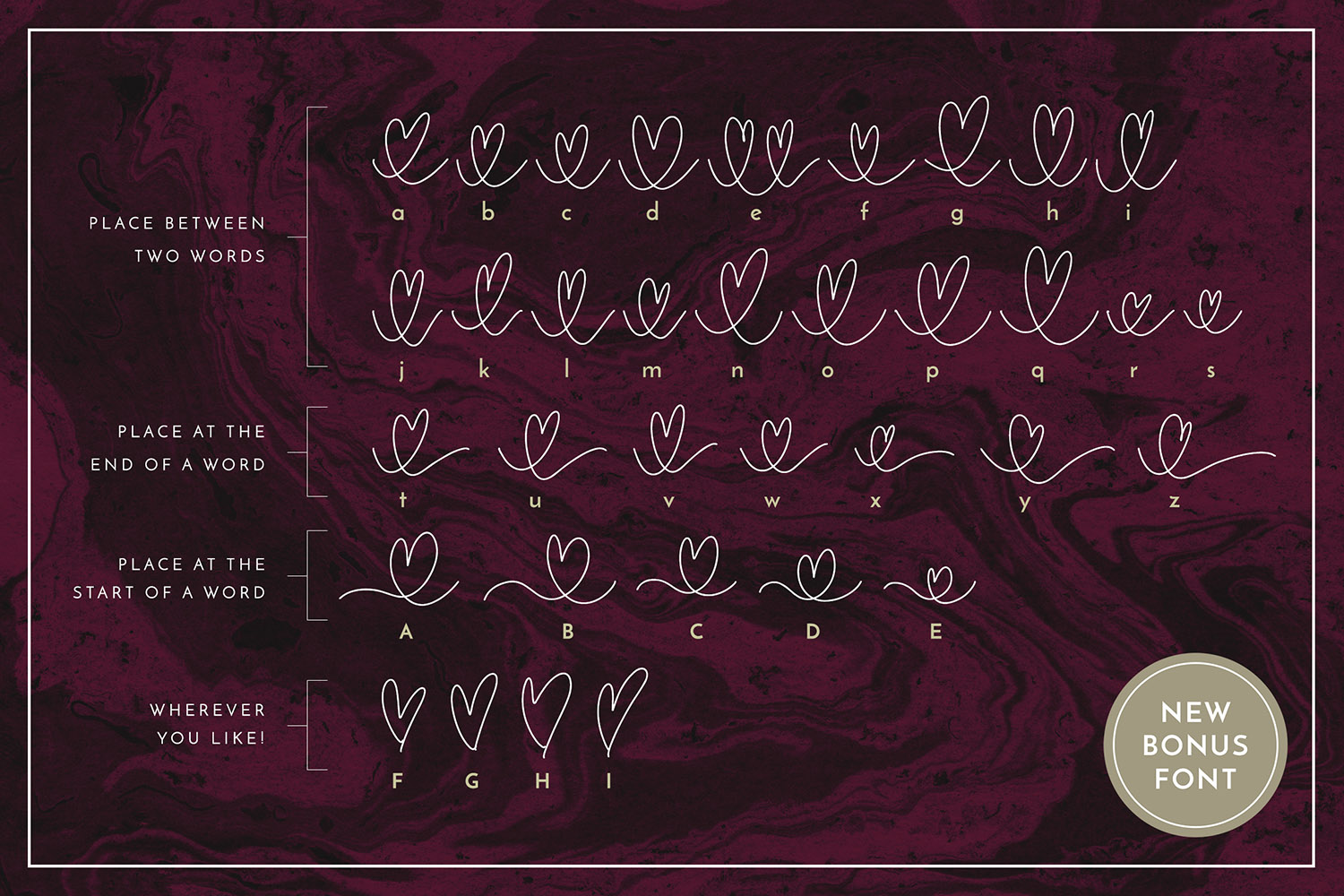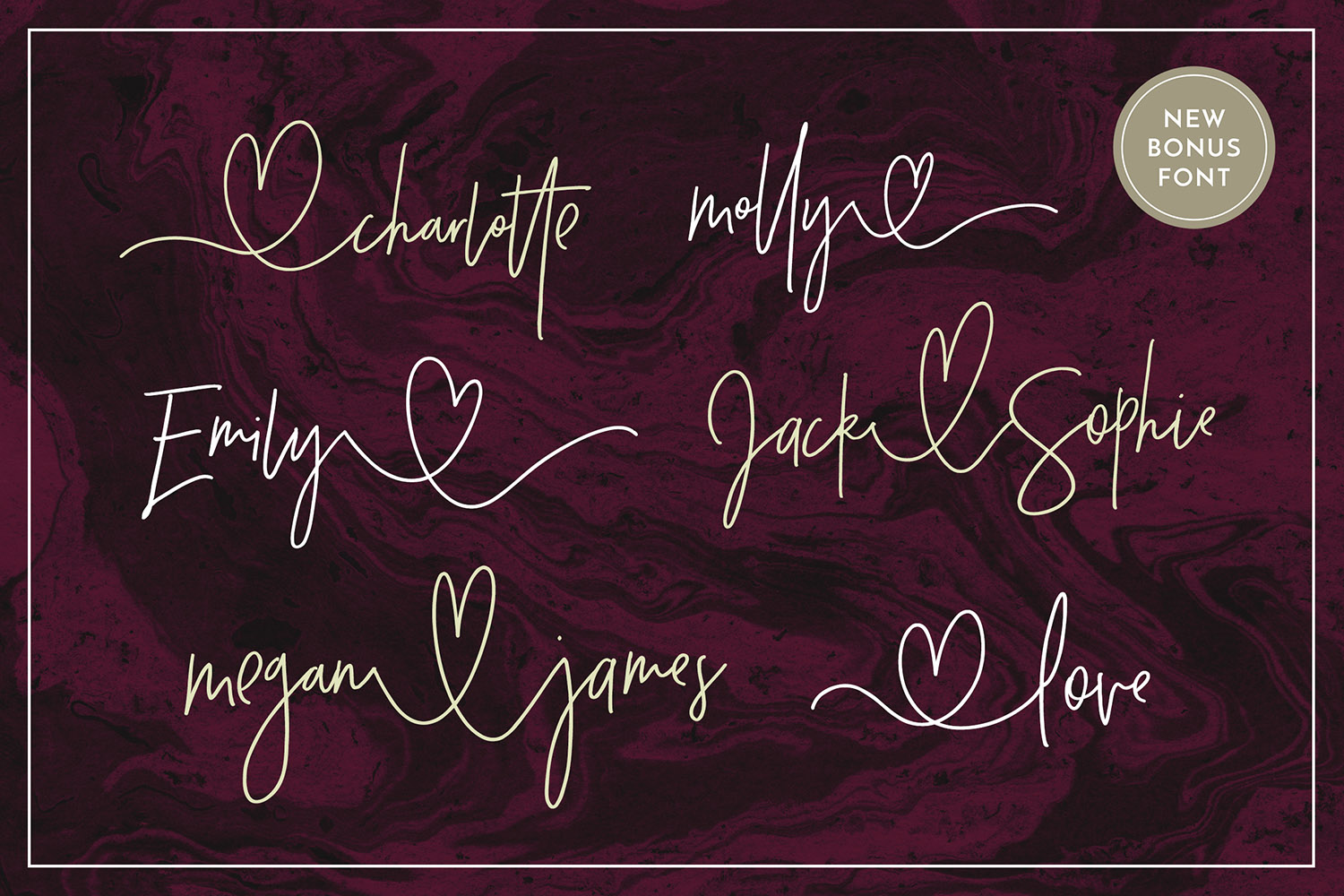 With Valentines day approaching, this seems like the perfect time to launch my latest update; Crystal Sky Hearts! This is a totally new font which has been added to my Crystal Sky set, containing 35 heart decorations, designed to combine beautifully with the Crystal Sky Script font. Simply install Crystal Sky Hearts as it's own separate font, and type any a-z or A-I letter in this font to generate a heart decoration – it's as easy as that! For a guide to show which letter generates which heart decoration, check out the image above.
These hearts are perfect for Valentines Day cards, wedding stationery or simply to add some fancy, custom decoration to your Crystal Sky text and logos. I can't wait to see how you use it!
If you're a customer who has previously purchased Crystal Sky from my website and would like a copy of Crystal Sky Hearts, it's a totally free update for you! Please login to your account (or create a new one using the same e-mail address which you made the purchase from), and simply re-download the Crystal Sky font from your account page.
If you run into any trouble, please forward your purchase receipt to sam@setsailstudios.com and I will get the new files over to you as soon as possible. If you're a customer from Creative Market, you can simply login and re-download the product from the font page to receive a copy of the new files.
I hope you all enjoy it!
~ Sam
---
Take a look at Crystal Sky in my Font Shop for your next design project!

Crystal Sky Font →