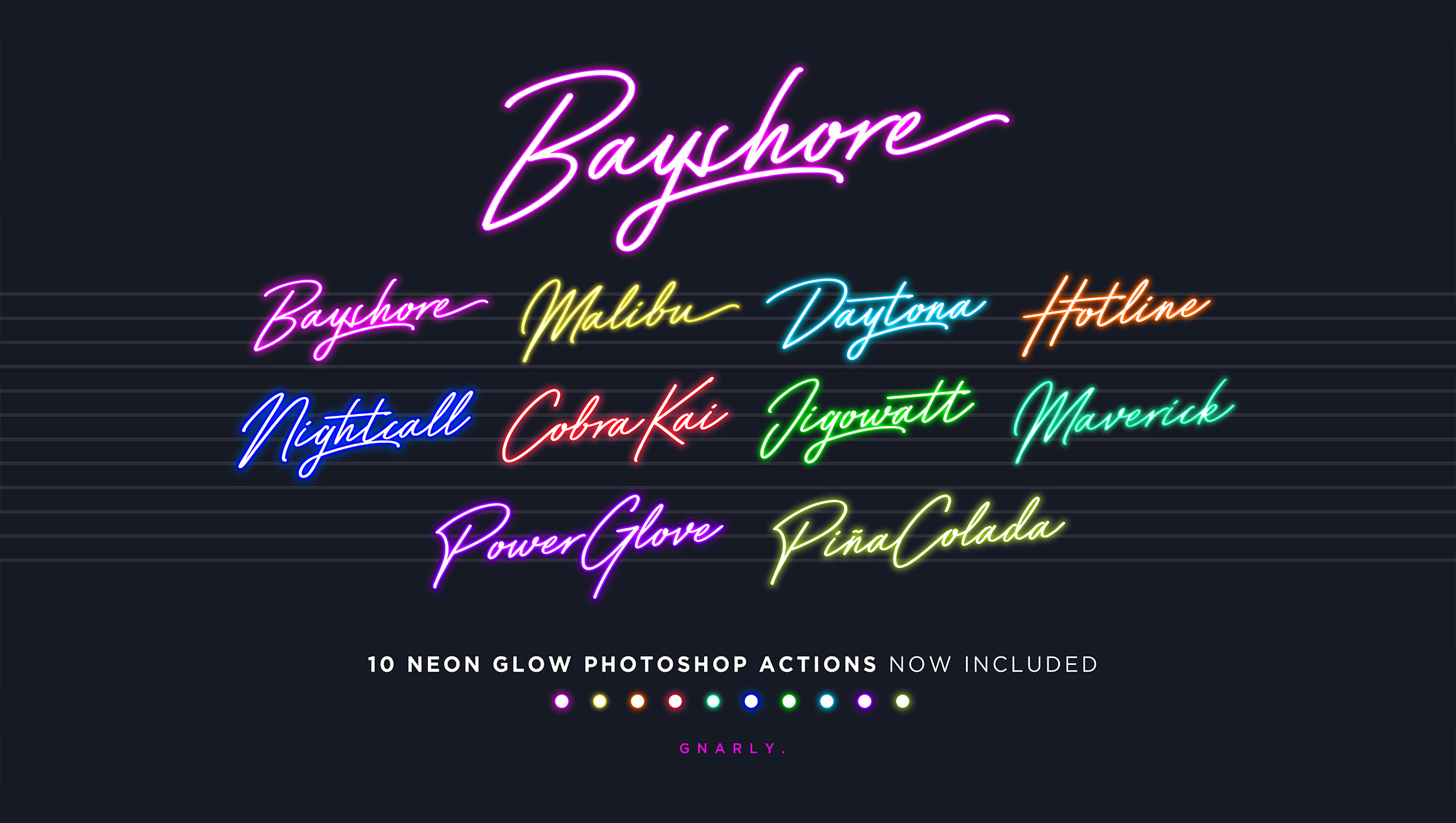 Hey guys, so a little while ago I added 2 neon glow effects to my retro font Bayshore, for anyone looking to recreate the front cover glow effect. After a great response and some helpful feedback I thought, why stop there? So the font now includes 10 new neon glow effects, with a range of bright colours – perfect for adding that extra flash to your Bayshore text. The glows come as a single Photoshop Style file (.asl) included in the Bayshore download. Simply open this file ('Bayshore Neon Glows.asl') with Photoshop to install it to your style presets! Here's a quick FAQ if you're looking for more info;
How do I grab a copy?
When you purchase the Bayshore font, the Photoshop Style file is included in your download, alongside the font files.
If you've already purchased the Bayshore font, please forward your e-mail receipt to info@setsailstudios.com and I will get right back to you with a copy of the neon styles.
If you're a customer from another marketplace (e.g. Creative Market), you can simply re-download the product from that marketplace to receive the updated version.
How do I install/use the glow effects?
The glow effects are provided as Photoshop Layer Styles, and require Adobe Photoshop to use. Once installed to Photoshop, you can re-create any of these 10 neon glow effects with a single click. I've put together a video tutorial in another blog post which shows how to install & use Photoshop Layer Styles; Installing Photoshop Styles.
Now what are you waiting for – grab a copy and get glowing! I mean going! (Sorry) 😉
~ Sam