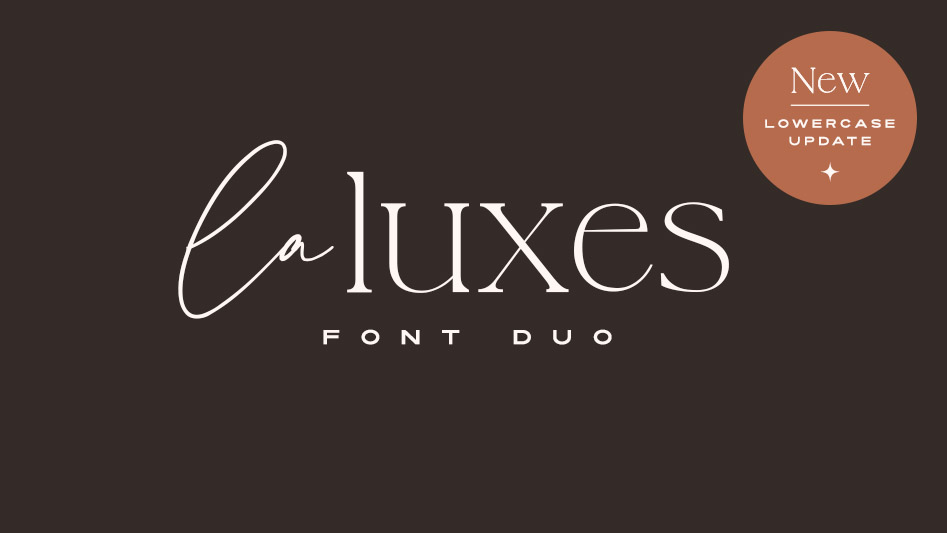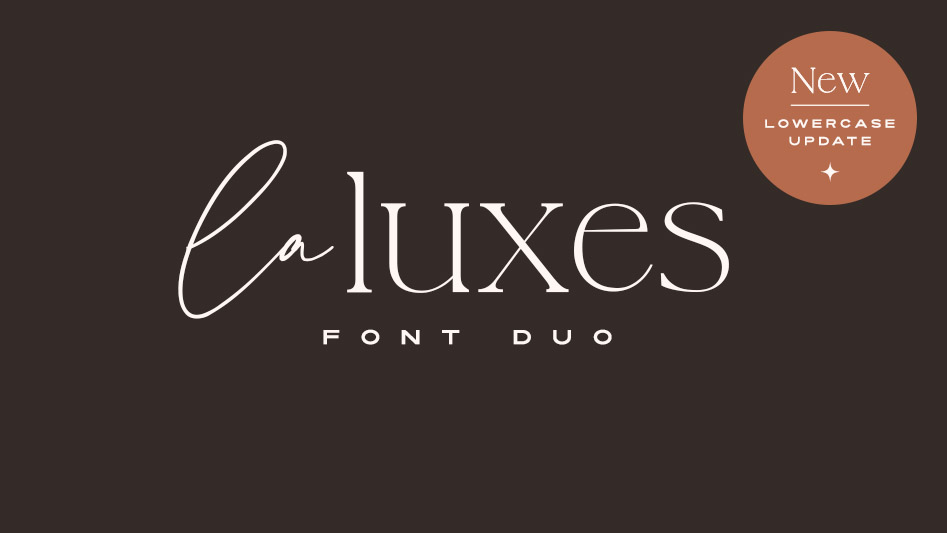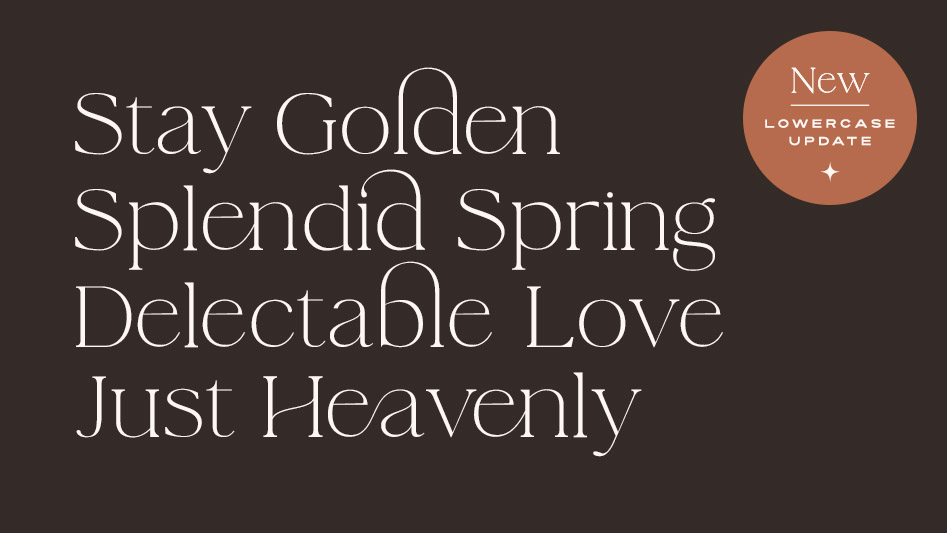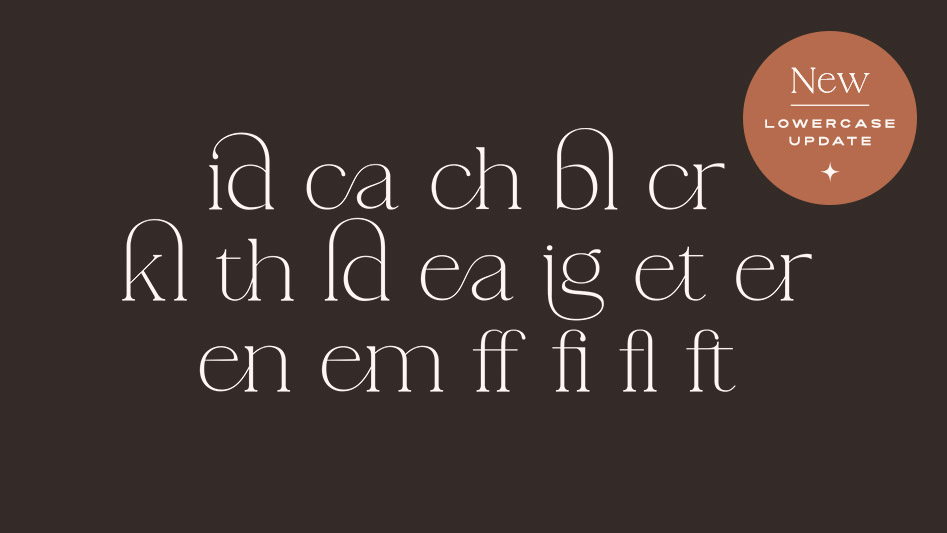 My luxury serif & script font duo 'La Luxes' was a bigger hit than I could have ever anticipated – it's rise in popularity earned it the #3 spot for best new fonts of 2020 on MyFonts.com (beaten only by Monotype themselves!). It somehow managed this without any lowercase characters for the serif(!). I wanted to say a huge thank you to everyone who has supported my work and helped make this happen. Time for a much overdue update – those missing lowercase characters have now been added, along with 18 new lowercase ligatures, and 2 new logo templates utilising the new lowercase set.

How to get the Update

This update is free to previous customers! If you've purchased the font from Set Sail Studios, simply login to your account (or create a new one with the same address you made your purchase from) – and re-download La Luxes from your account page to receive a copy of the new files. Make sure to completely uninstall your previous version of La Luxes Serif, before installing the new one. You may also need to give your computer a restart to update the font cache.
If the font was purchased from another font vendor, please re-download from your account there, or contact them directly. Please get in touch with me if you run into any trouble.
I hope you enjoy it!
~ Sam
---
Take a look at La Luxes Font Duo + Logos in my Font Shop for your next design project!

La Luxes Font Duo →