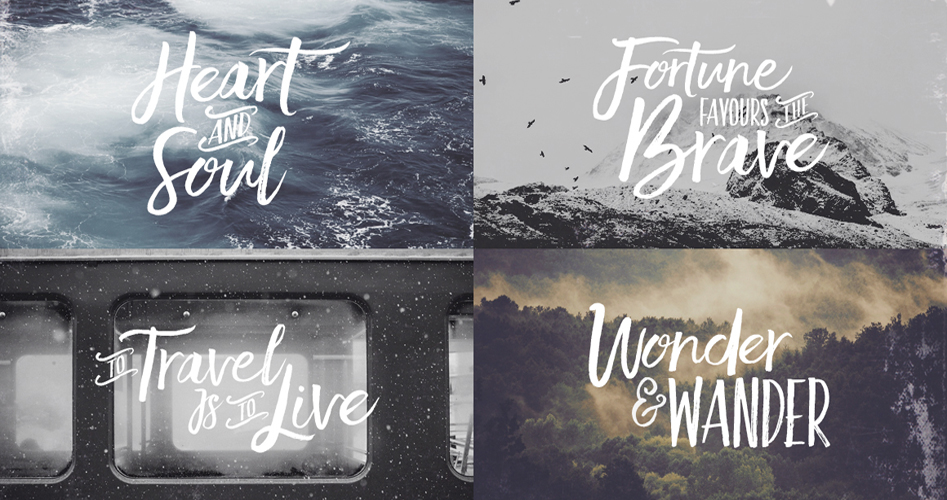 Wow – what a year it's been for our font set 'Faith & Glory'! Firstly we wanted to give a huge thank you to everyone who has purchased the font, we've seen it everywhere from Channel 4's 'My Pop-Up Restaurant' logo to M&Co's shop branding, and not forgetting this Bag design from 'notonthehighstreet' with over 200k likes on Facebook.
It's been our most popular release of 2015, and many of you have requested an update for additional uppercase characters to the script font ('Faith And Glory One') – So it's about time we delivered! We've now updated it to include all 26 uppercase characters.
The little 'And' symbol in the main image was also a big hit, so we've packaged up some extra words in this style ('To', 'Of', 'The'), along with a new ampersand symbol ('&').
You can check out the full update now via the product page on our webstore. We'd also love to hear what you think of it via the comment section below! 🙂
View Product