Item: Silver South Font Duo (New Update!)

Price:
$22.00
SKU:
Categories: All Products, Best Sellers, Clean Fonts, Font Duos, Handwriting, Serif
Tags: blogger, branding, chic, classy, clean, commercial, contemporary, contrast, didot, duo, elegant, fashion, fashionable, feminine, Instagram, merchandise, modern, pair, pairing, retail, Script, serif, signature, sophisticated, stylish, trendy, wedding


Our font license terms can be viewed
here
. Please get in touch if you have any licensing queries.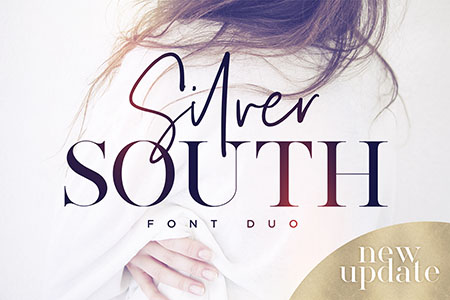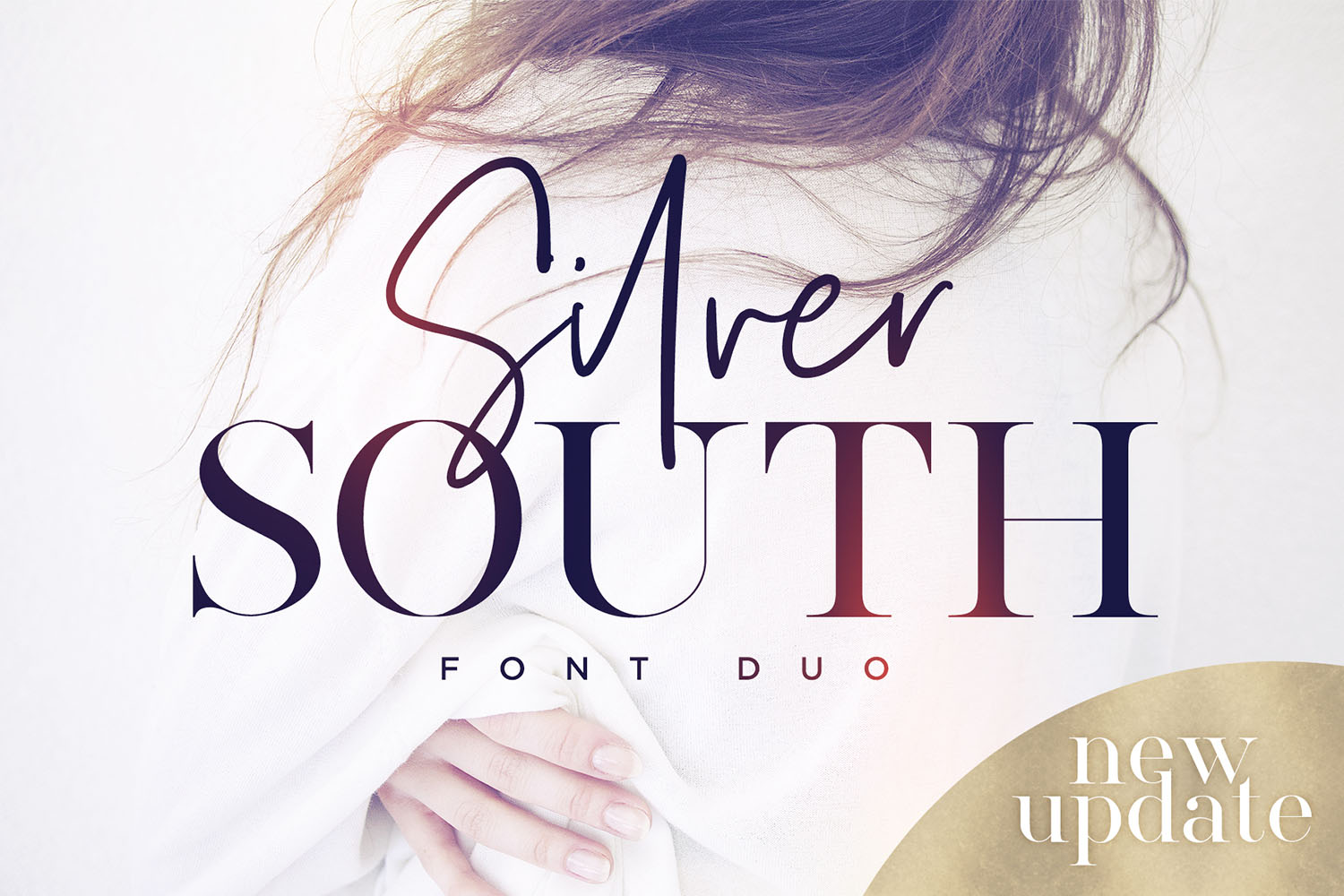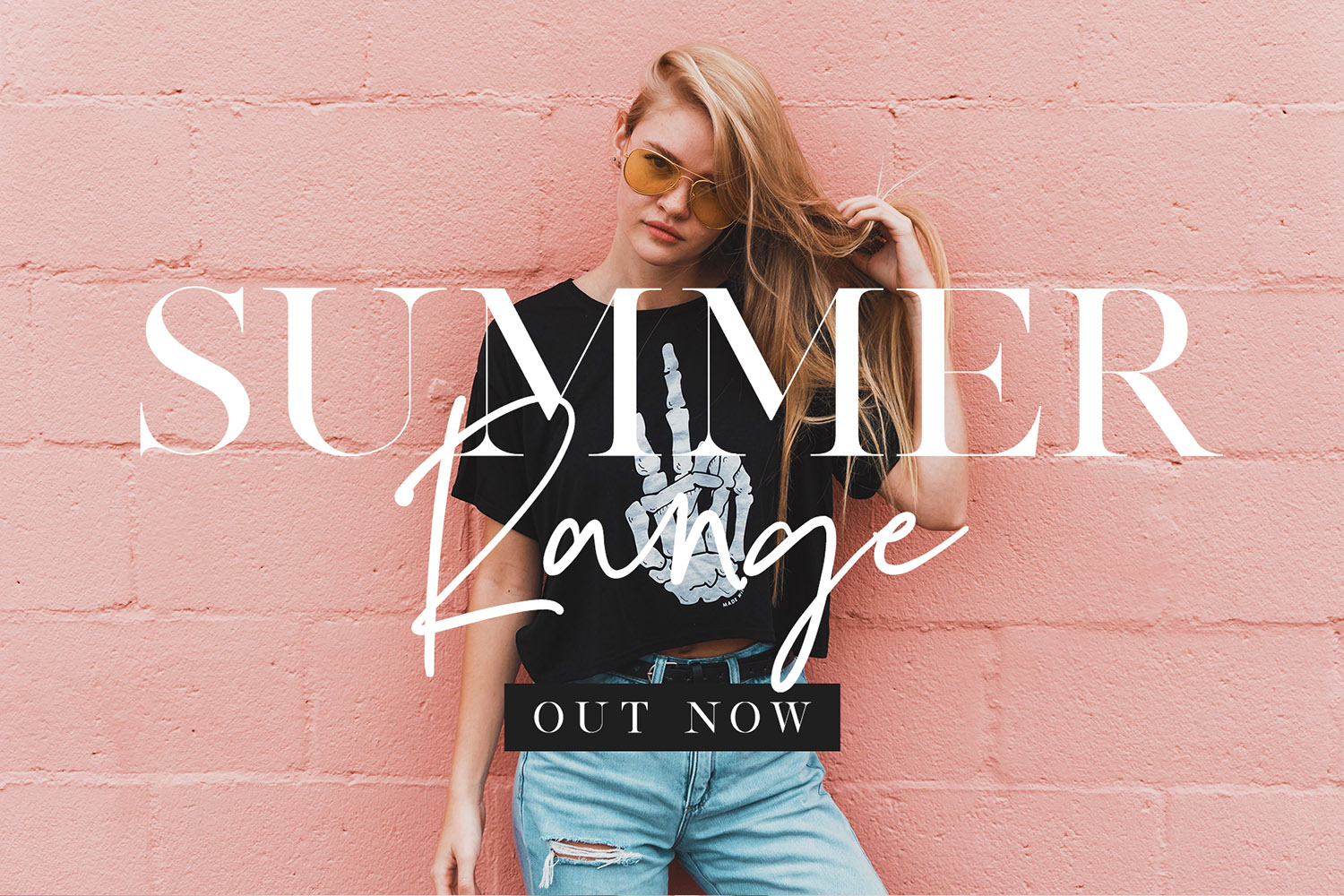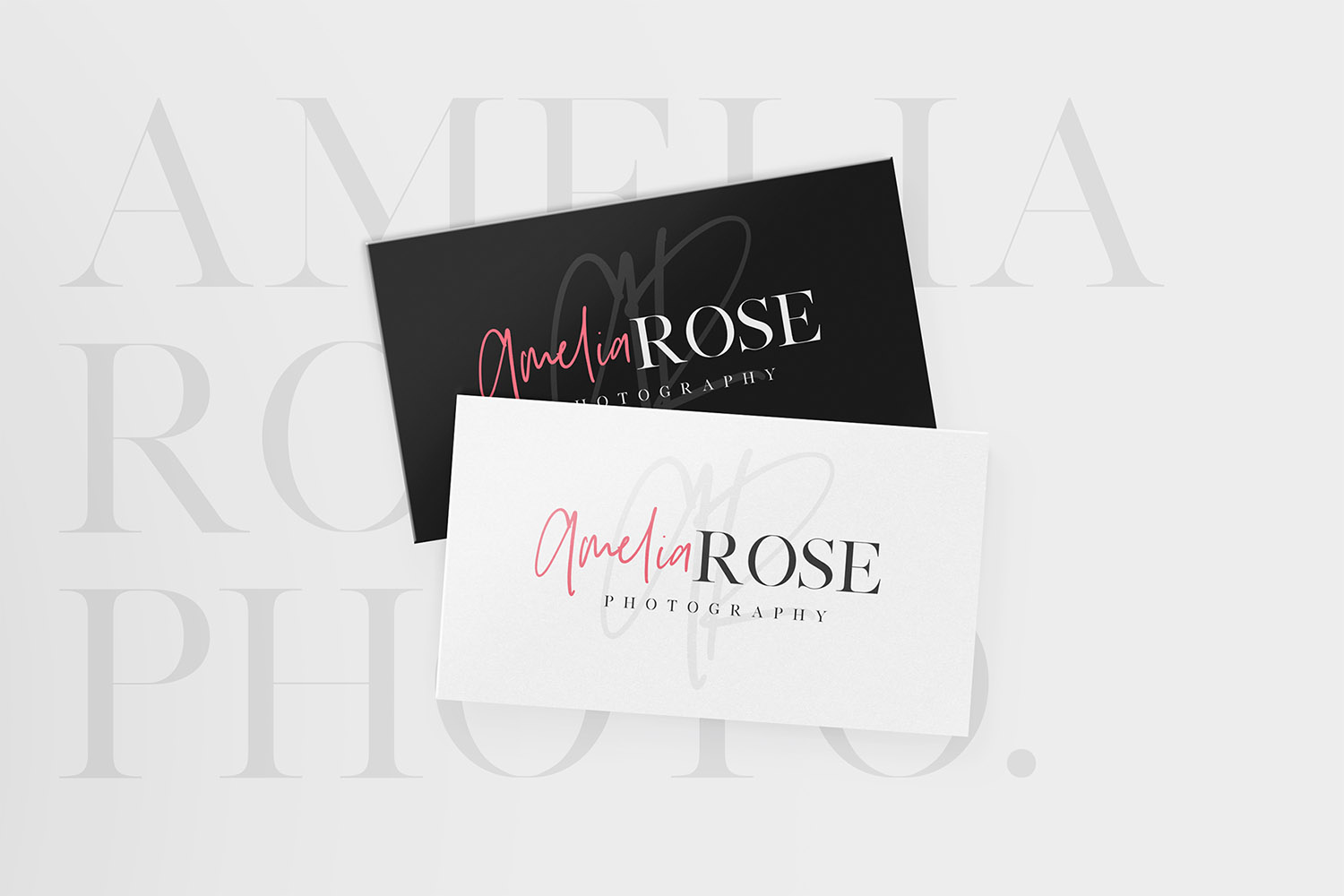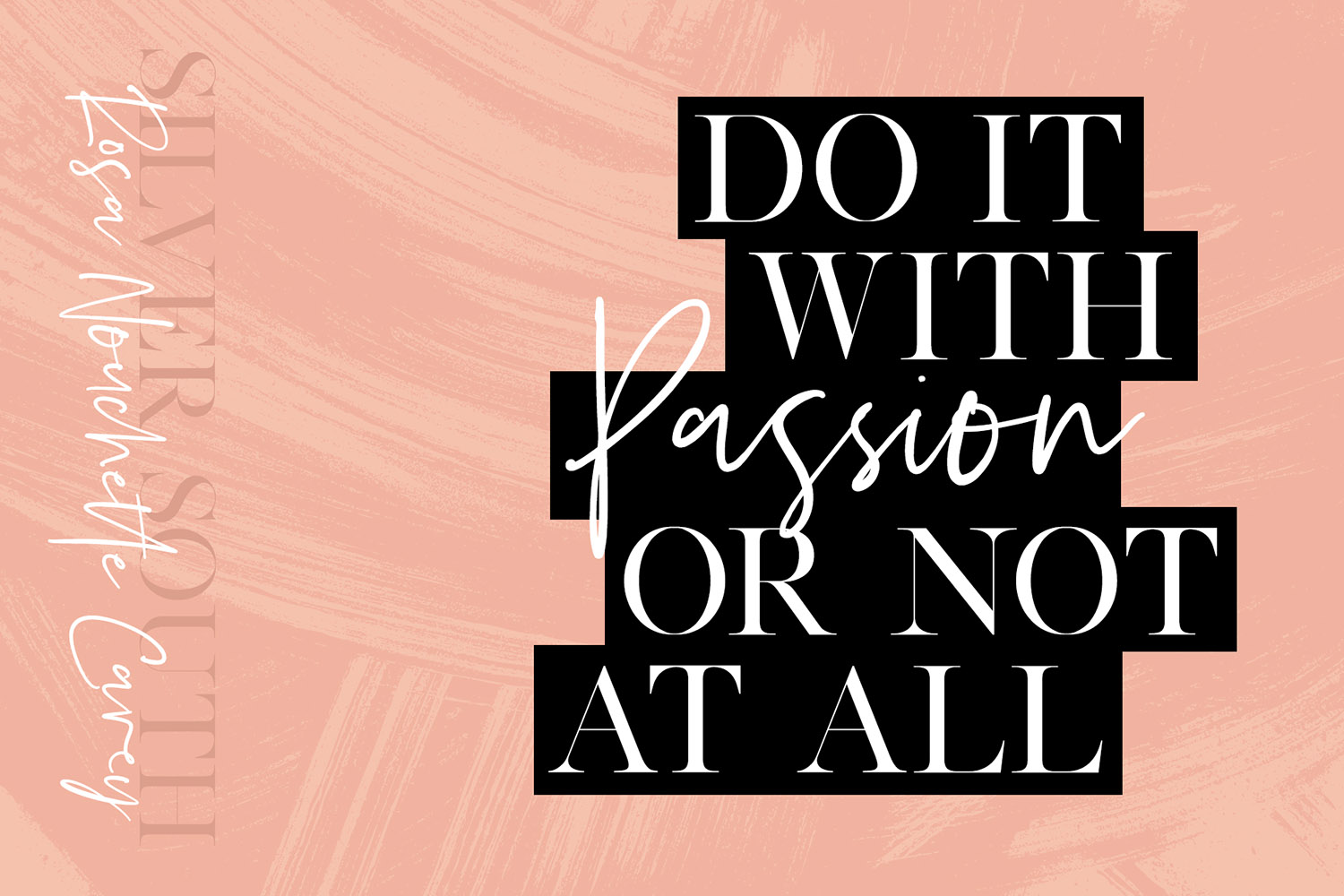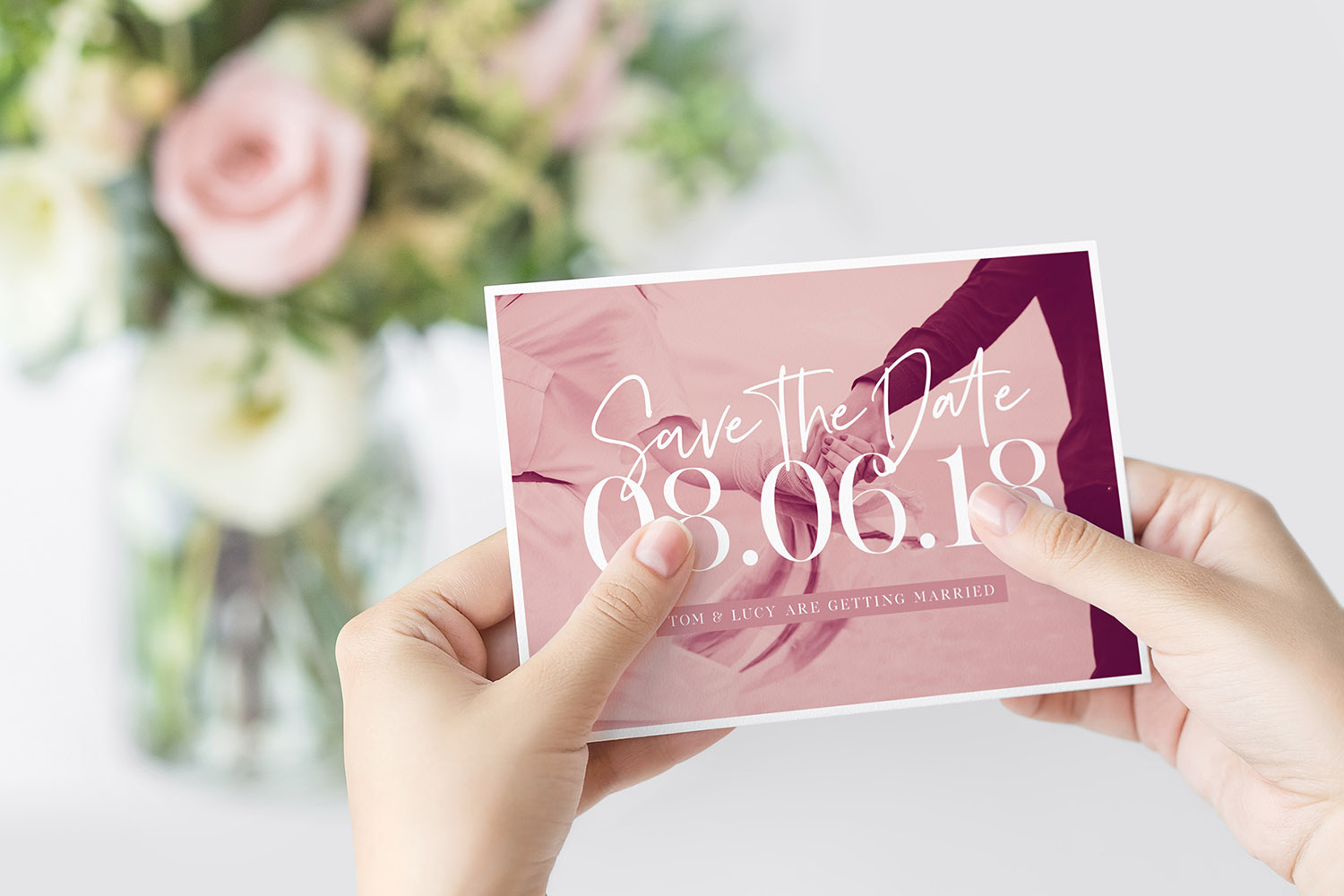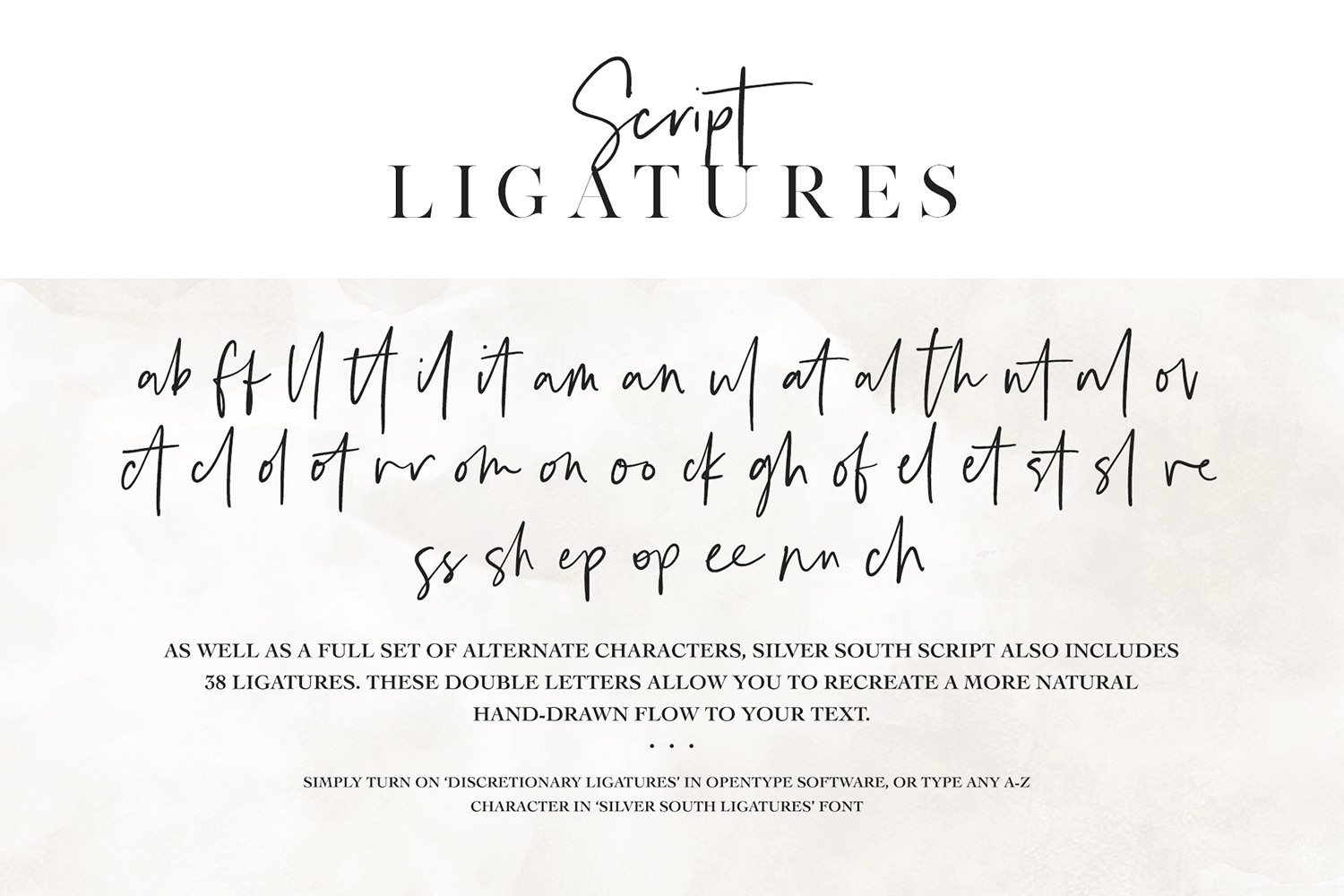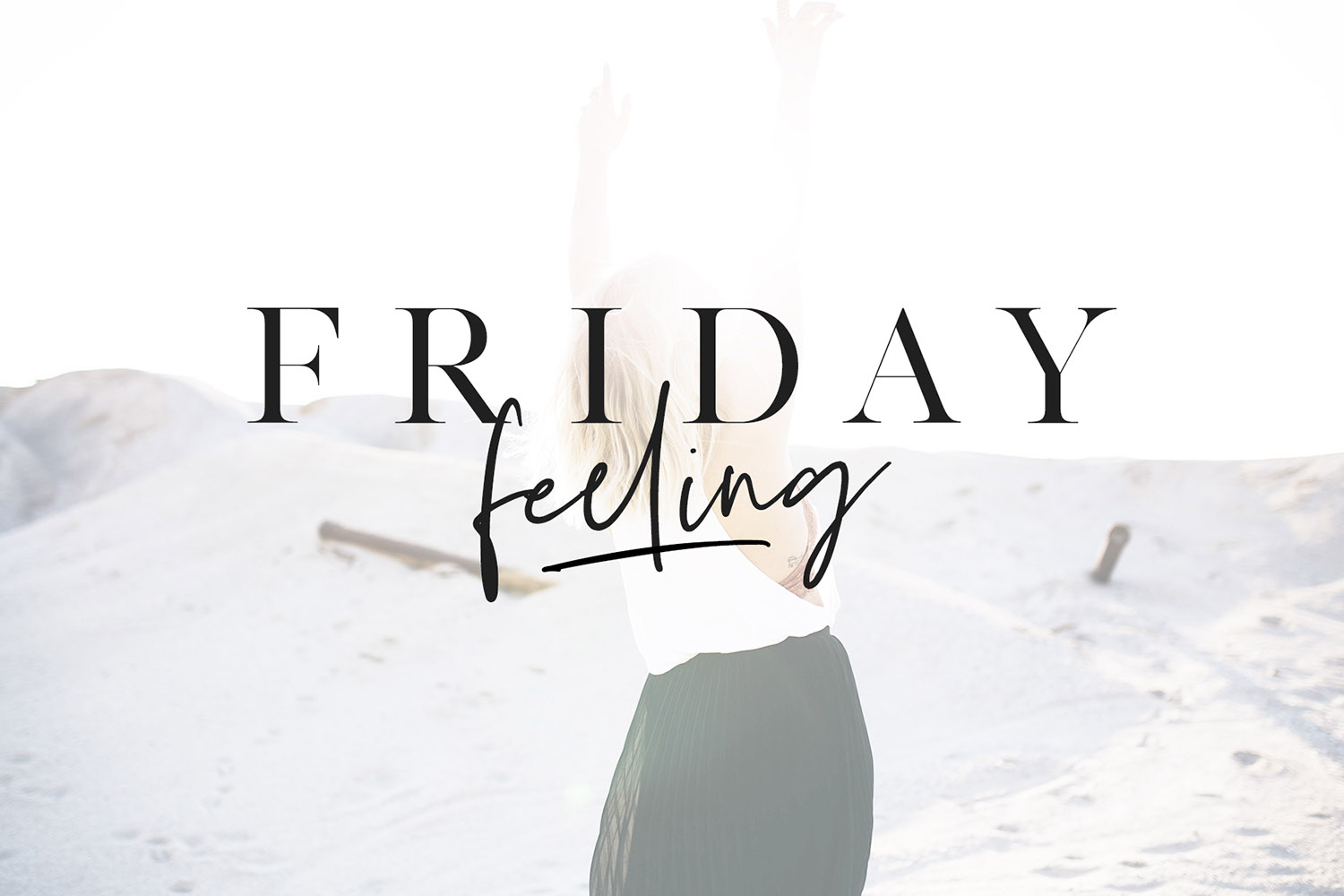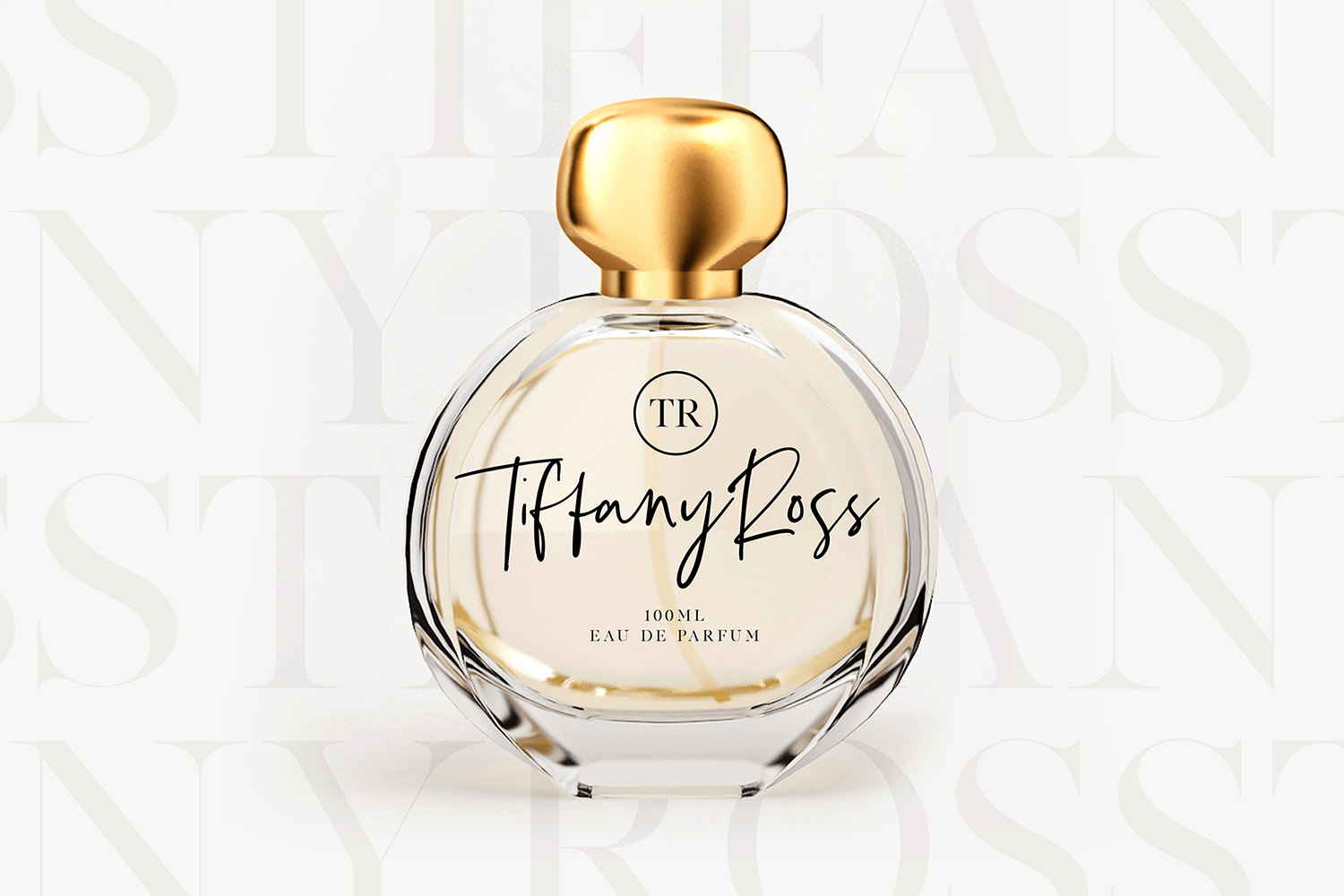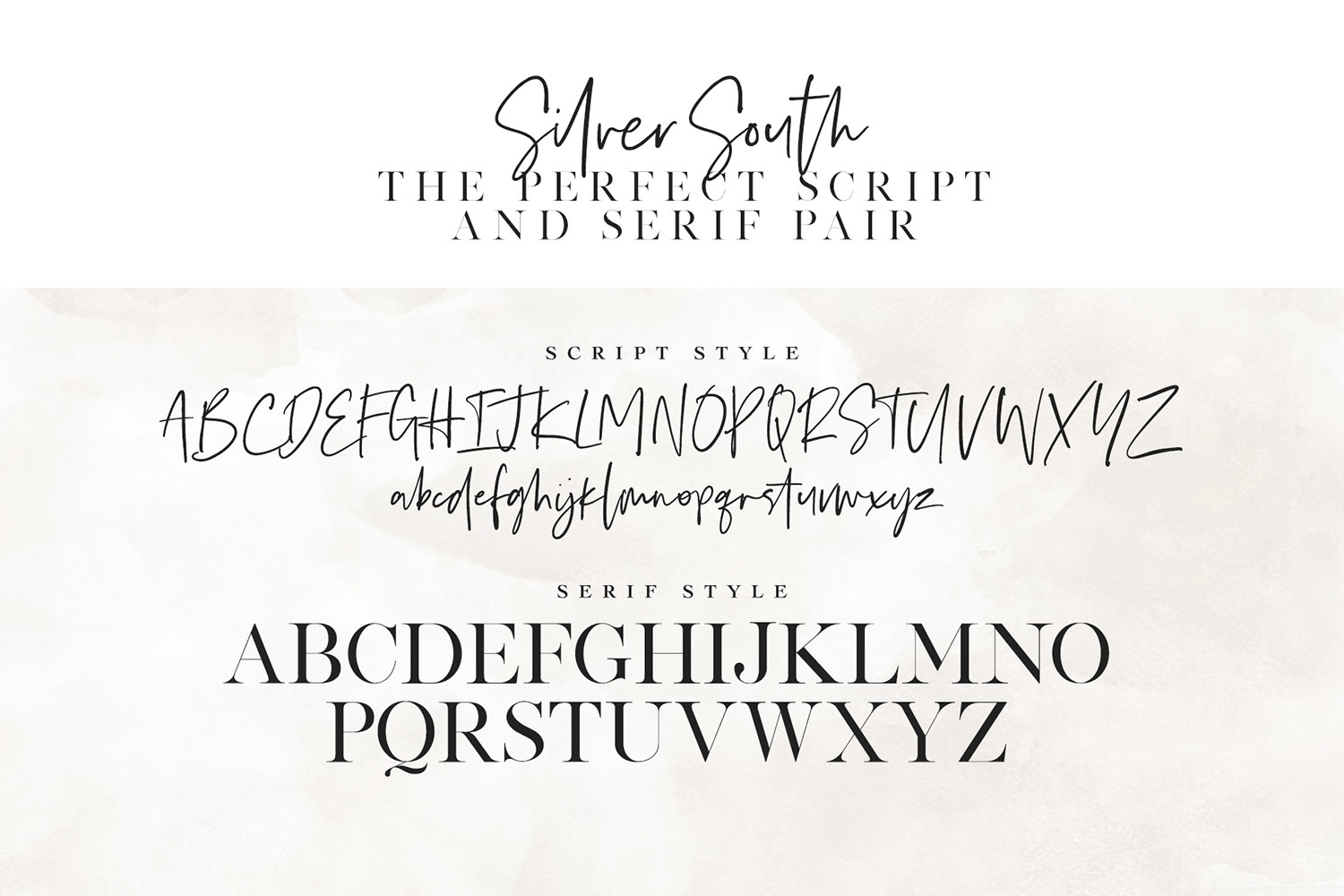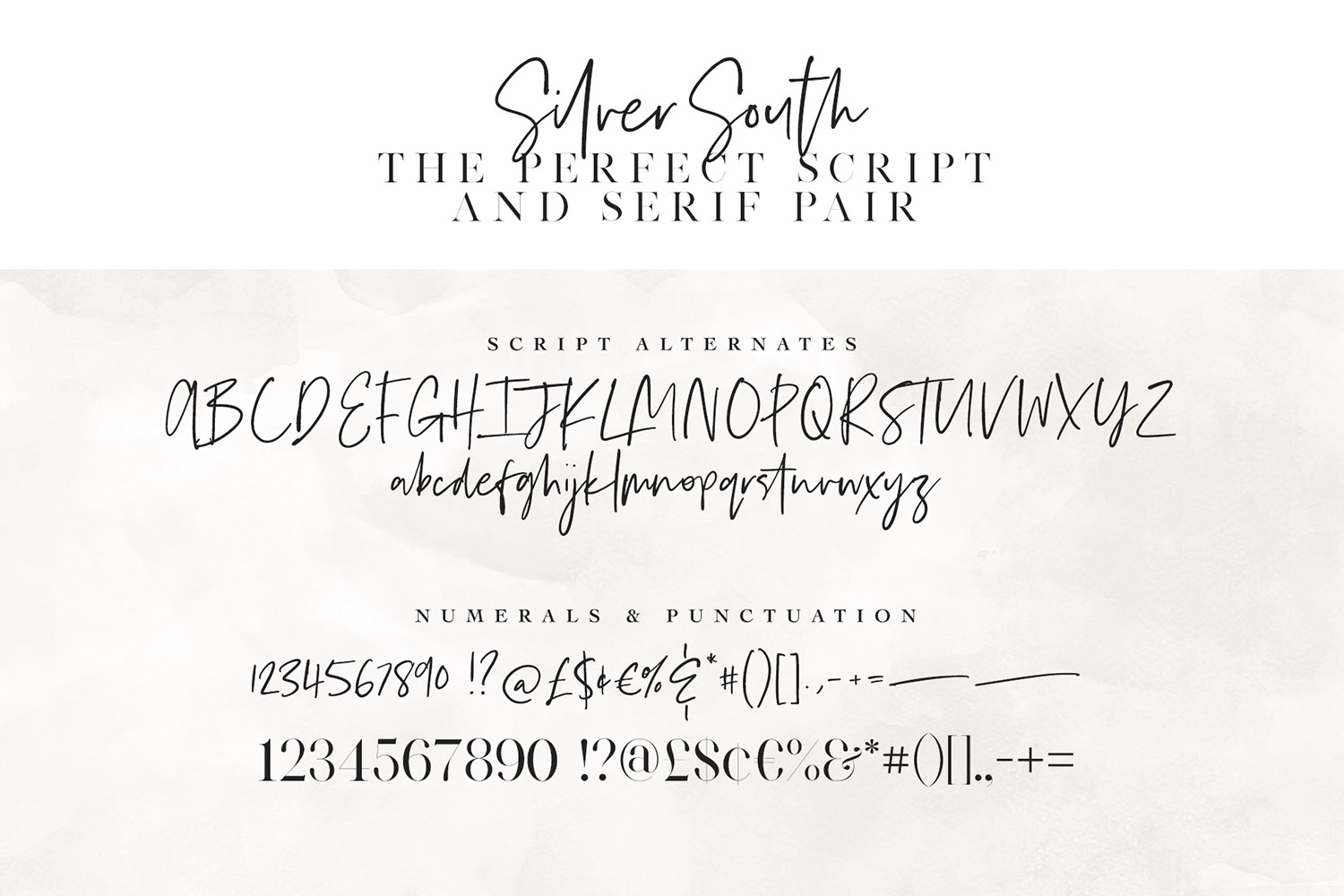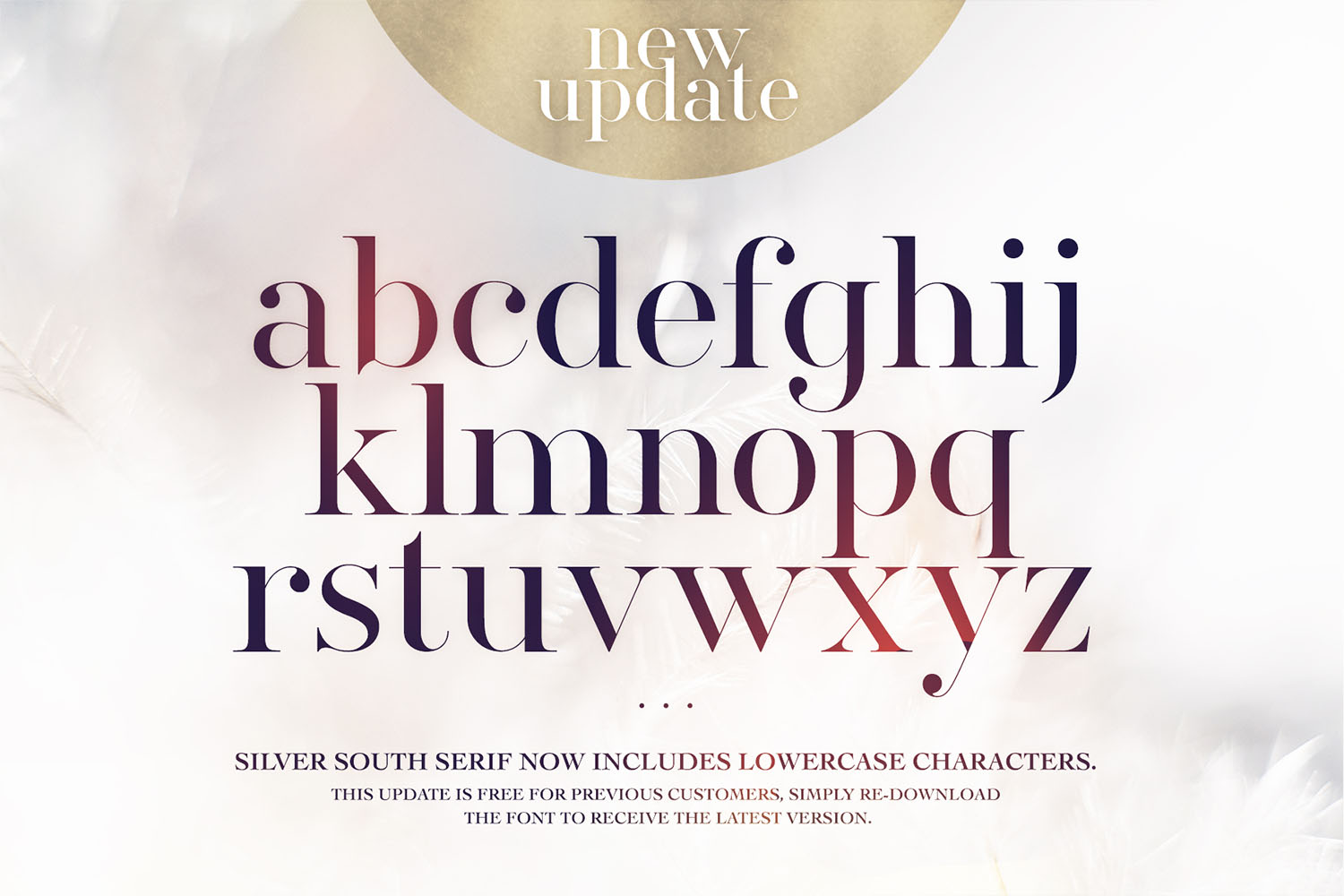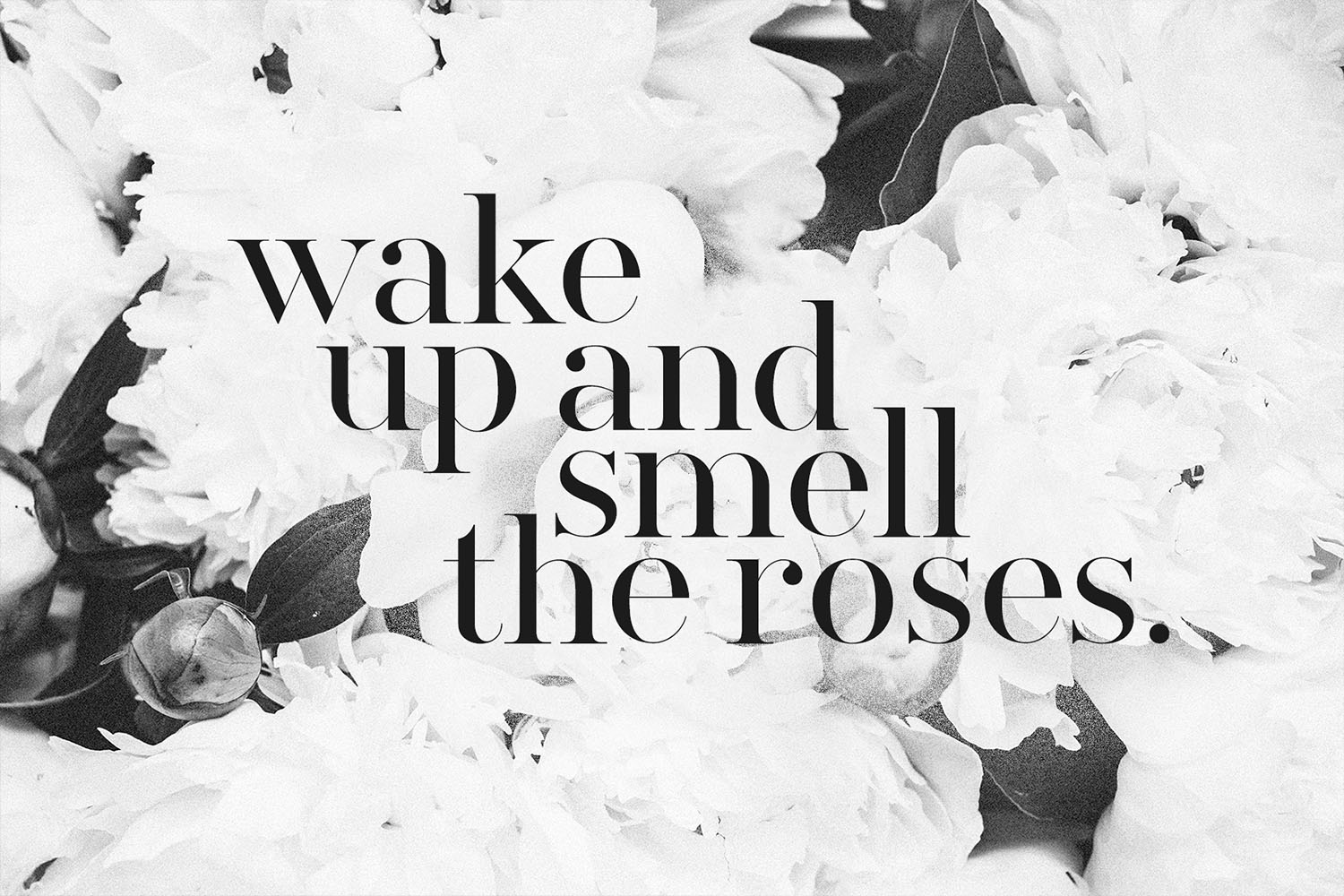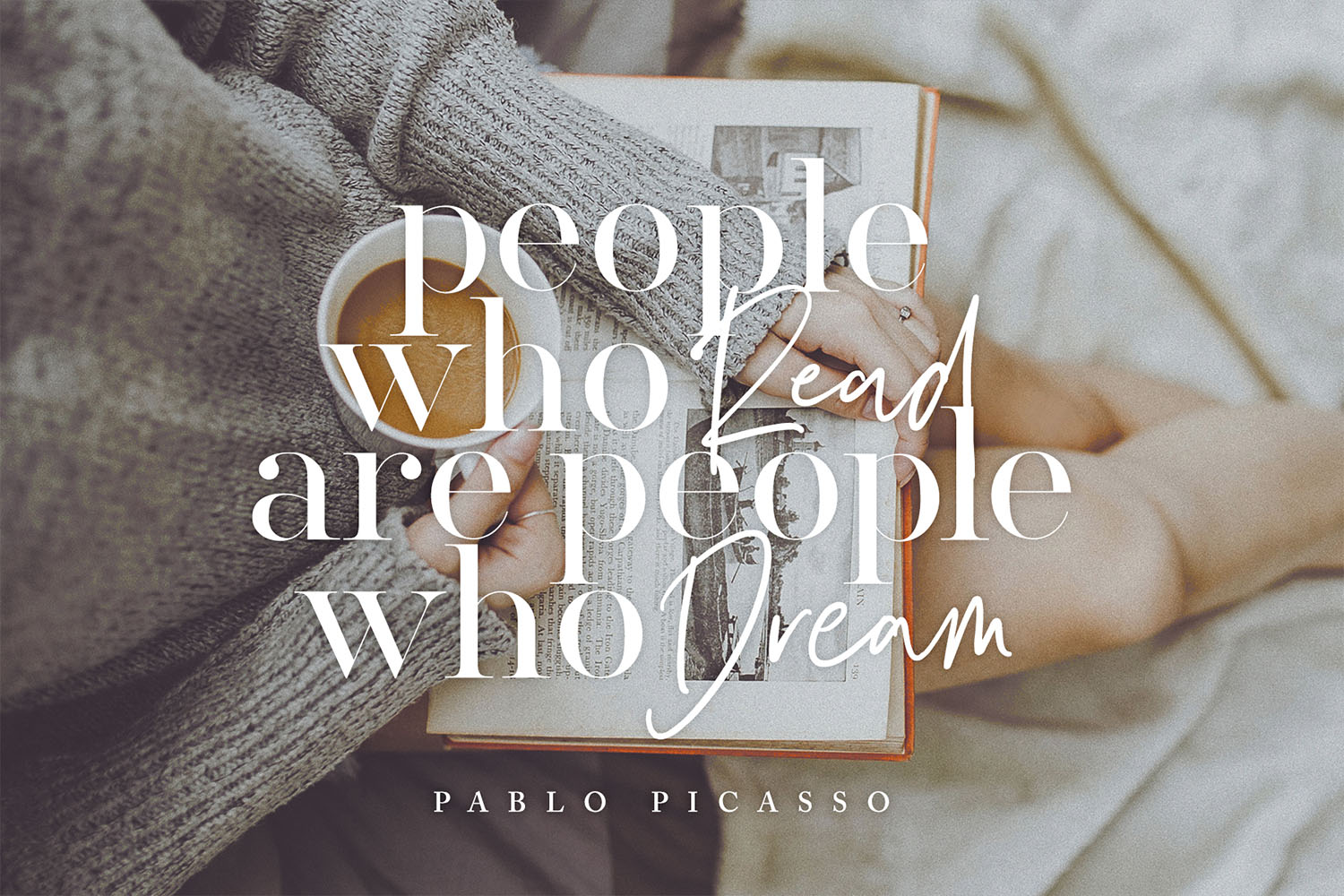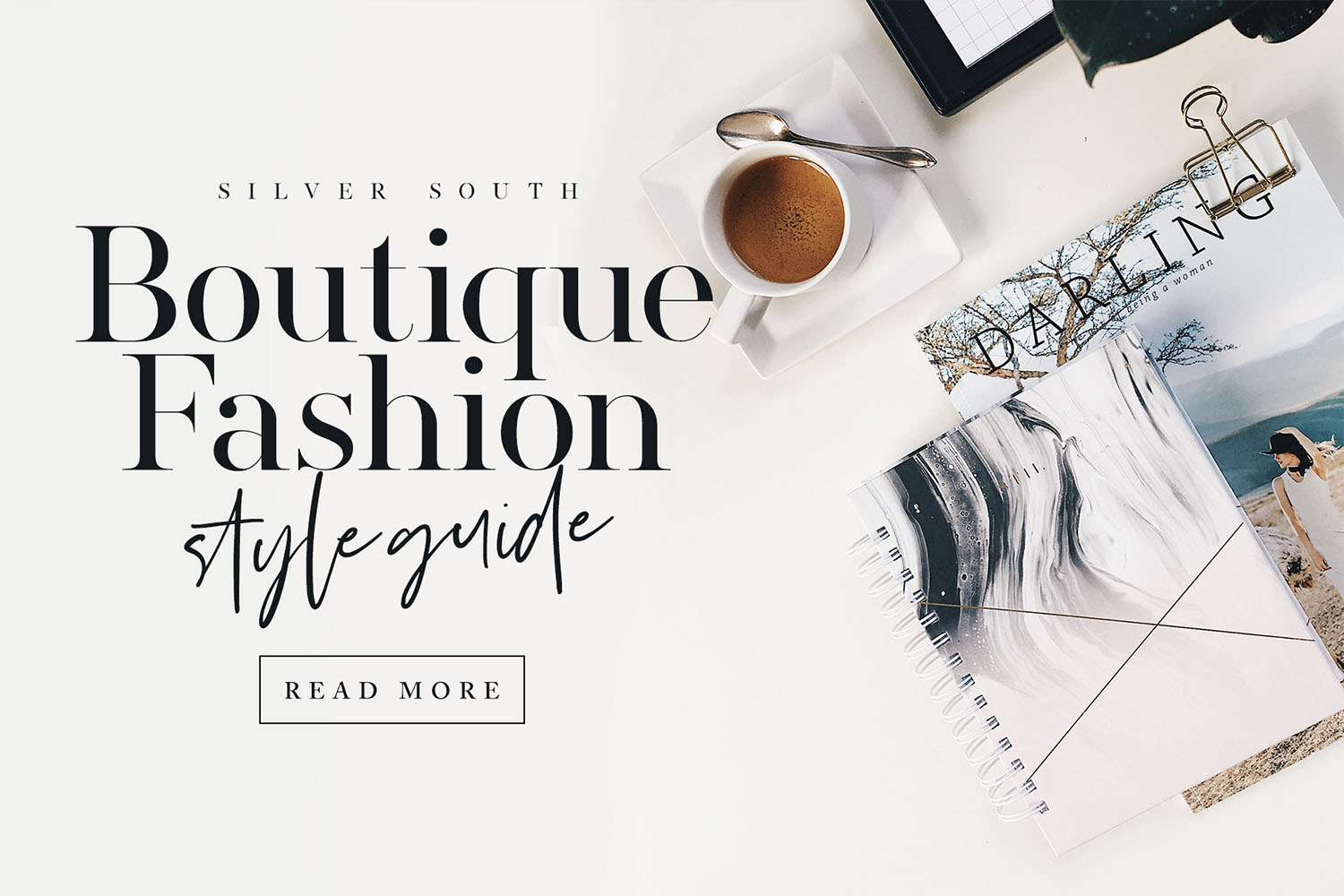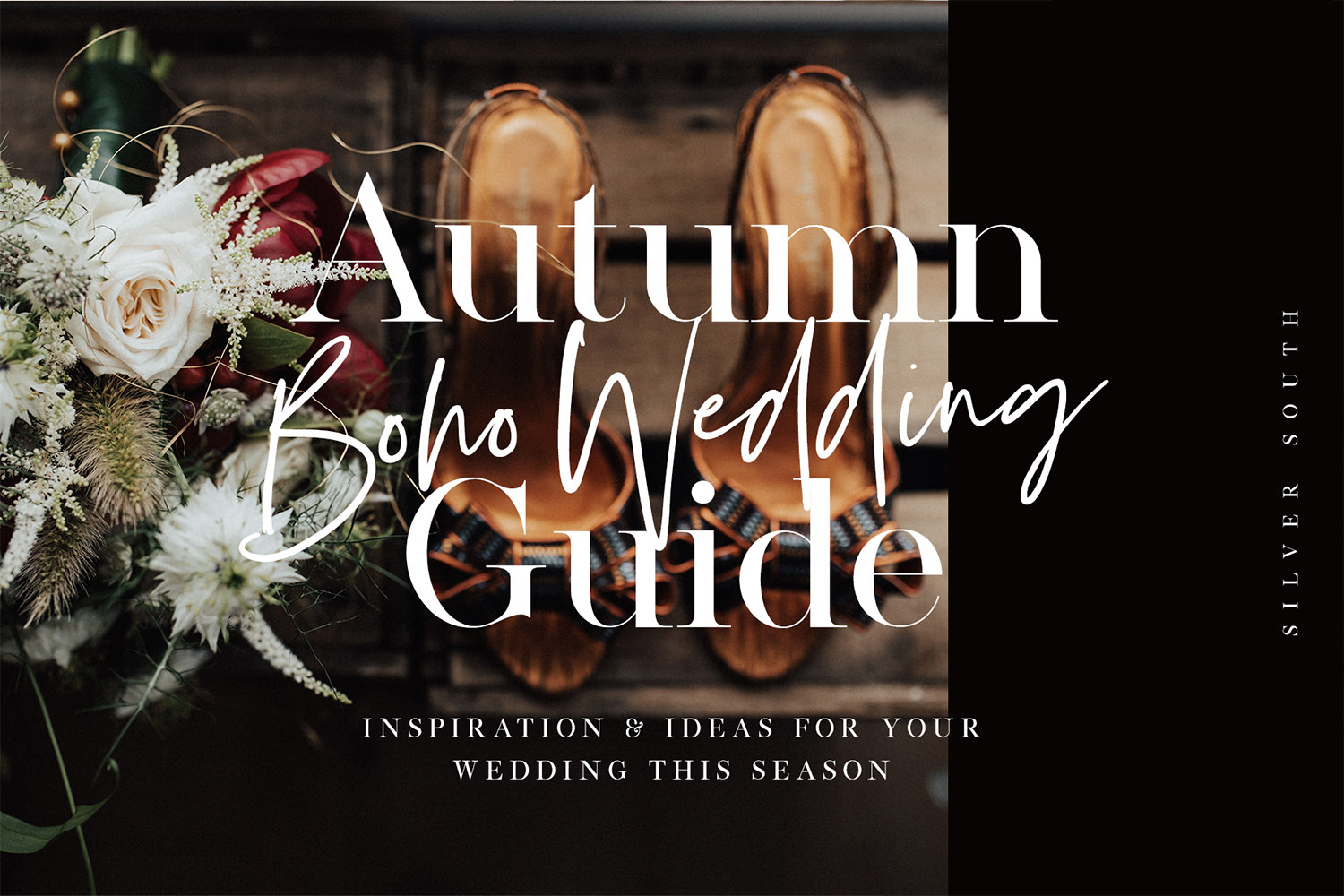 Introducing the Silver South Font Duo, a classy, contemporary pair of script and serif fonts. With a stylish didot-style serif font and a free-flowing, expressive script companion, Silver South offers beautiful typographic harmony for a diversity of design projects, including logos & branding, wedding designs, social media posts, advertisements & product designs.
---
Your download will receive 4 font files, designed to work as perfect companions or simply as strong standalone typefaces;
1. Silver South Script • A clean, free-flowing script font containing upper & lowercase characters, numerals and a large range of punctuation.
2. Silver South Script Alt • This is a second version of Silver South Script, with a completely new set of upper & lowercase characters. If you wanted to avoid letters looking the same each time to recreate a custom-made style, or try a different word shape, simply switch to this font for an additional layout option.
3. Silver South Serif • A classy serif font containing upper & lowercase characters, numerals and a large range of punctuation. Creates a perfect pairing contrast with the Silver South Script fonts.
4. Silver South Ligatures • Simply type any a-z lowercase character, or A-L uppercase character in this font to generate a ligature, if you are unable to access them with opentype software. (If you have opentype software, 'Discretionary Ligatures' can be turned on for the Script fonts, which will automatically switch standard letter pairs into the provided ligatures). Silver South Ligatures also contains 2 swashes assigned to the N and M keys.
No special software is required to use the Silver South Fonts.
Fonts are provided in TTF formats.
Fonts include multilingual support for; English, French, Italian, Spanish, Portuguese, German, Swedish, Norweigen, Danish, Dutch, Finnish, Indonesian, Filipino, Malay
---
I really hope you enjoy it, and please don't hesitate to get in touch if you have any issues or queries.