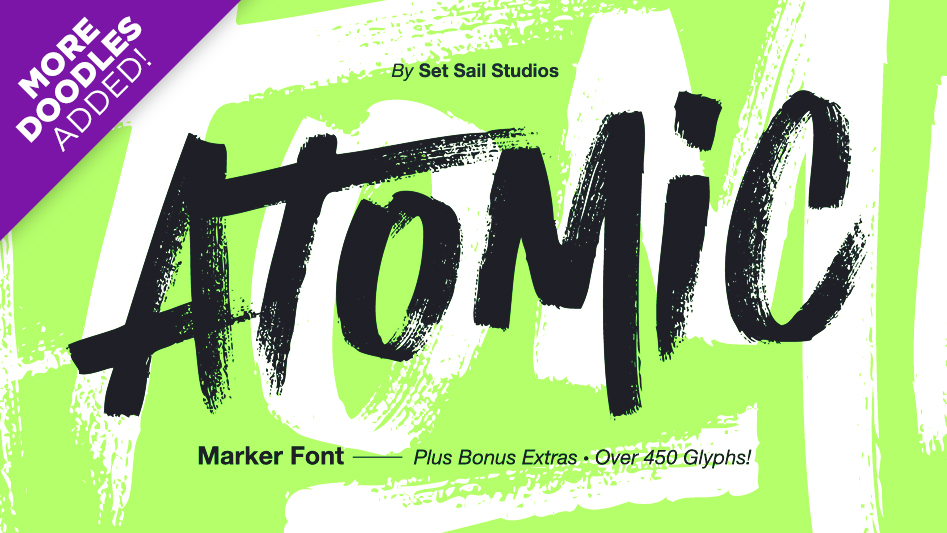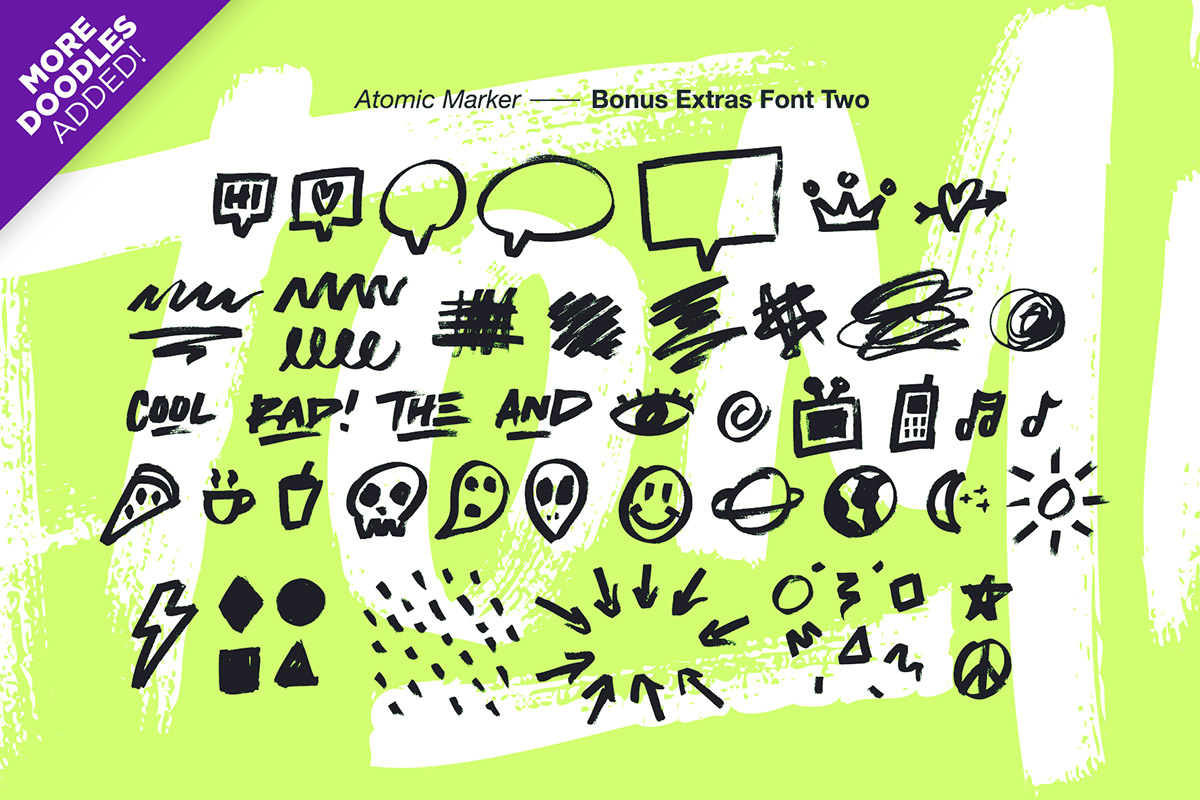 Hello font lovers, I wanted to say a big thank you for such a positive response to my latest font, '
Atomic Marker
'. This bold, textured, un-tamed maker pen font contains over 400 glyphs, including a bonus 'Extras' font, made up of a number of doodles & underlines. After it was so well received, I thought to myself "Damn, I wish I added more doodles now. Maybe 400 glyphs just wasn't enough…". So, that's exactly what I did. I recently added 50 new doodle designs, included in a brand new font 'Atomic Marker Extras Two' – an update which is totally free to any past customers. These speech bubbles, buzz-words, icons, emoticons, objects, arrows, patterns and scribbles, are designed to provide a fun, messy, energetic addition to your Atomic Marker lettering.
If you've already purchased the Atomic Marker font, you can receive your copy simply by re-downloading the product from your
Account
page. If you're a new customer, the doodle update is included in the Atomic Marker package, which you can check out at the link below. I look forward to seeing your creations!
~ Sam
---
Take a look at Atomic Marker in my Font Shop for your next design project;

Atomic Marker Font →