Item: Personalised Products Add-On

Price:
$1,949.00
SKU:
Categories:
Our font license terms can be viewed
here
. Please get in touch if you have any licensing queries.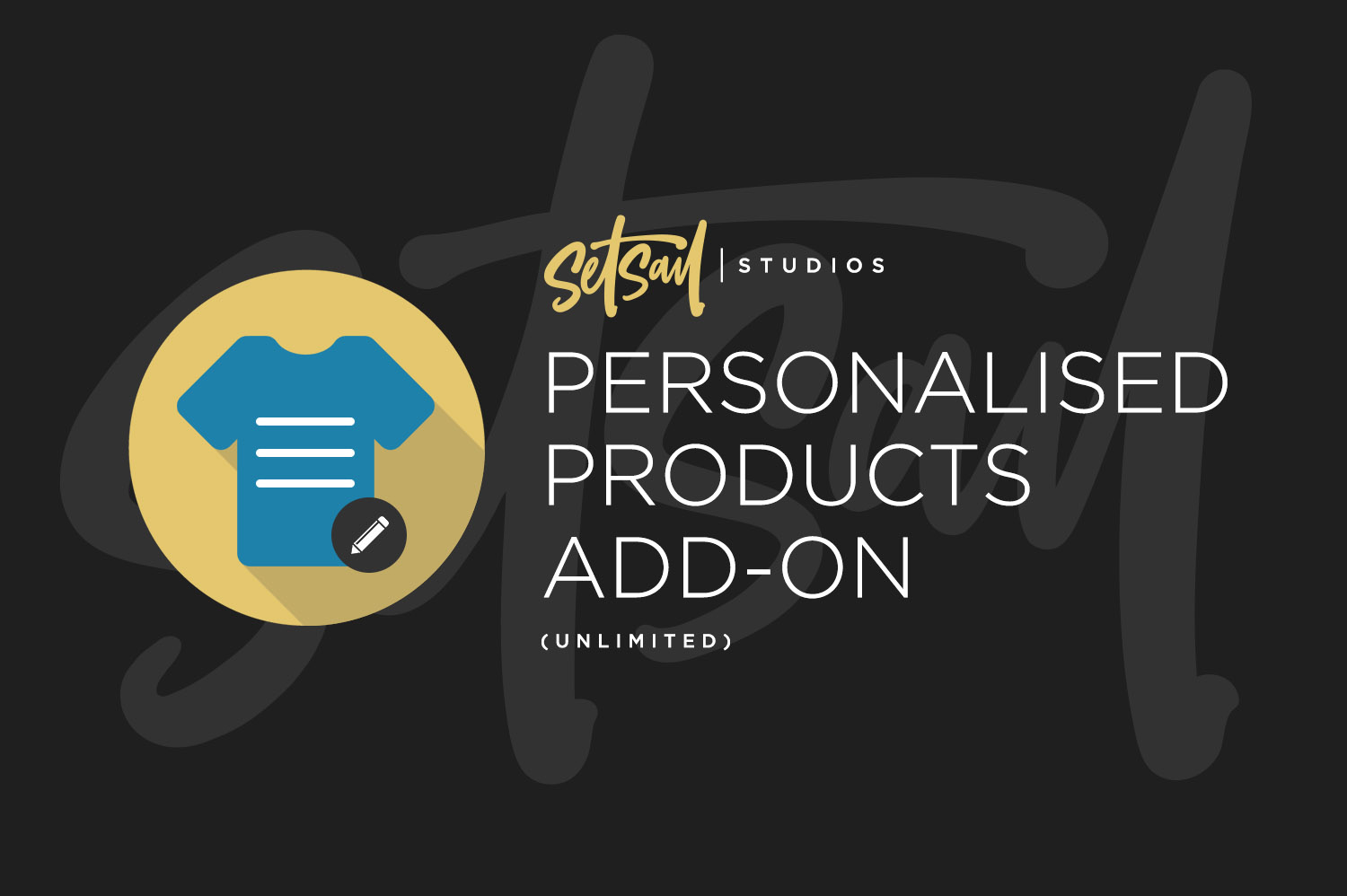 This item does not contain any files. You will need to make a purchase from our font shop to receive font files and to cover your required number of seats (users of the font).
This license add-on permits your customers (End Users) to access and use one (1) Set Sail Studios font within one (1) Online or Mobile Application, to create an UNLIMITED amount of personalised content as an "on-demand" service, resulting in both digital as well as physical (printed) items, in perpetuity. The resulting personalised content can be used for both personal and commercial use.
This includes Applications that are a Commercial Product, and distributed worldwide to End Users, but does not allow an End User to access to the Font Software outside of the Application. Multiple licenses are not needed for each platform/system the Application is to be released on.