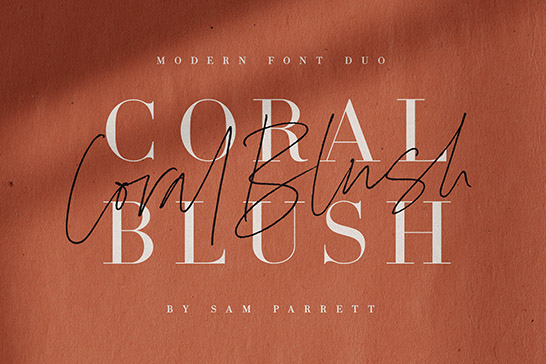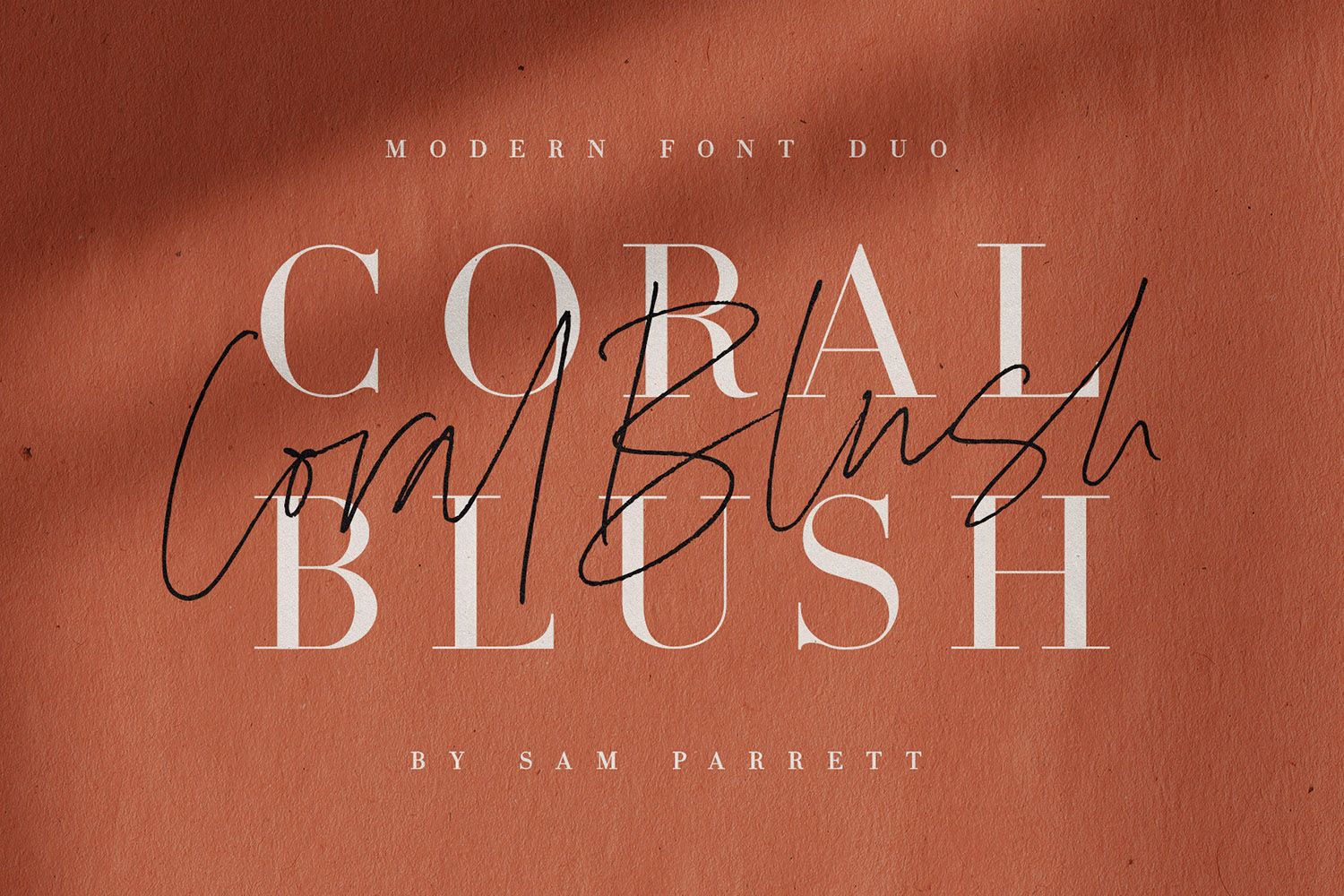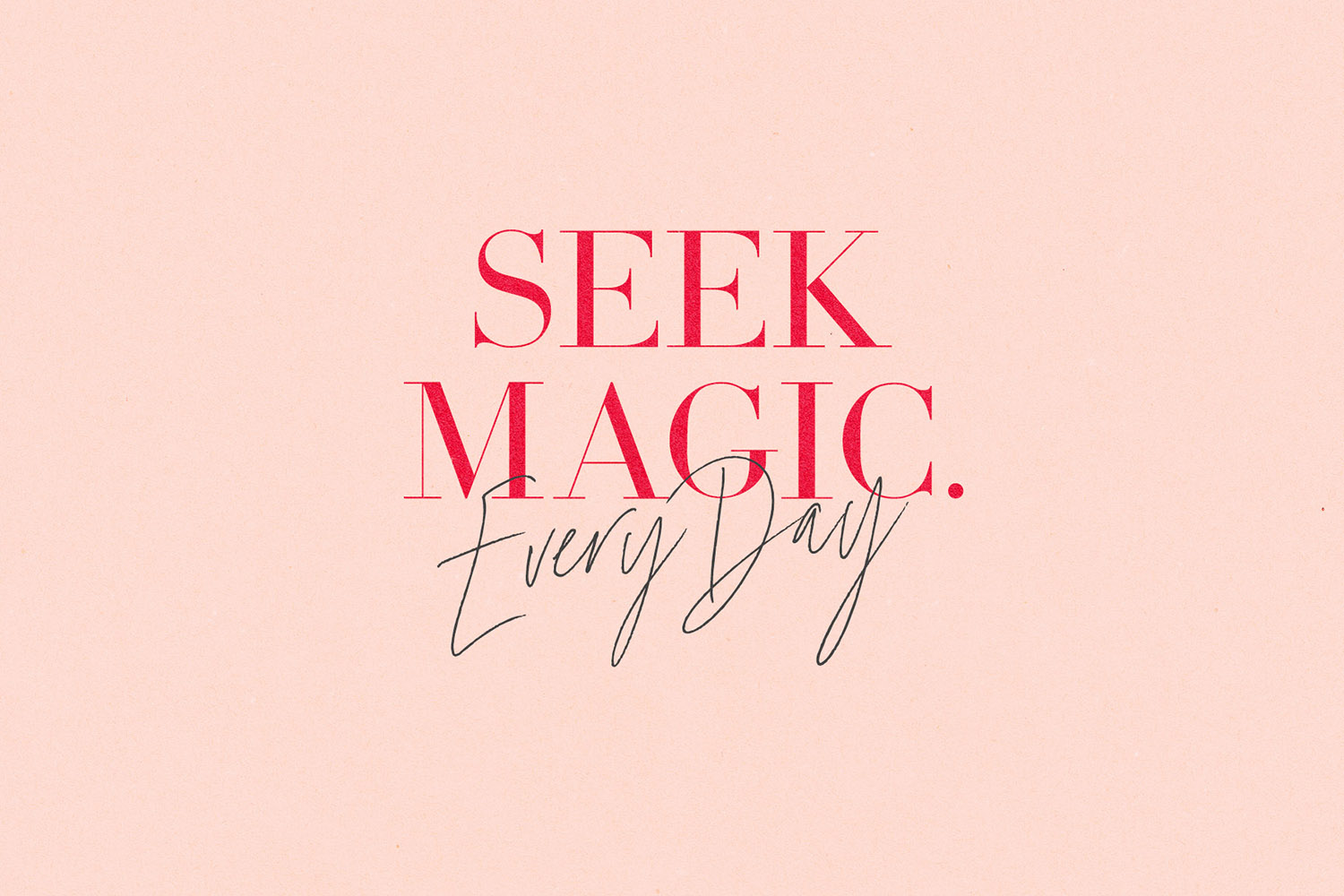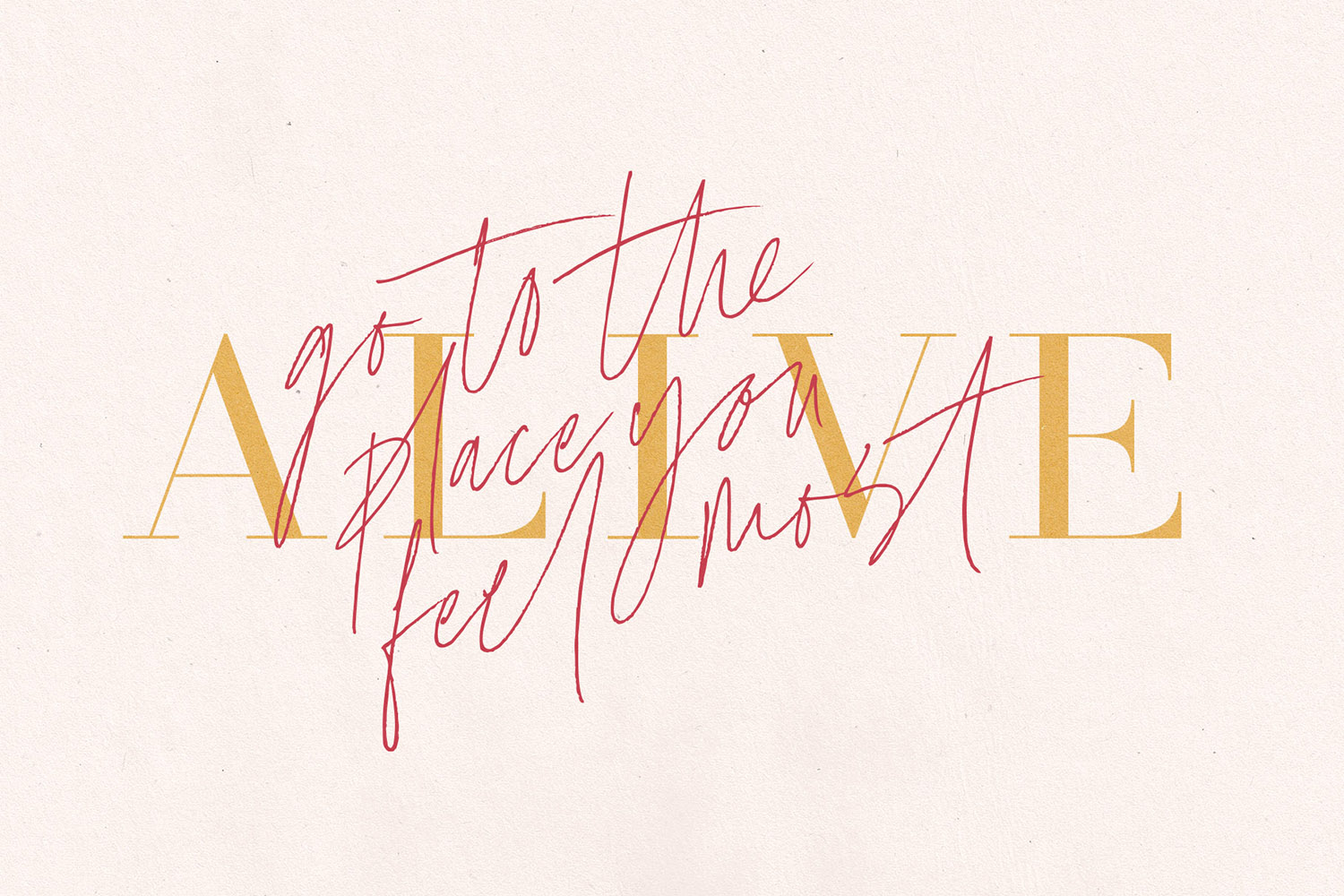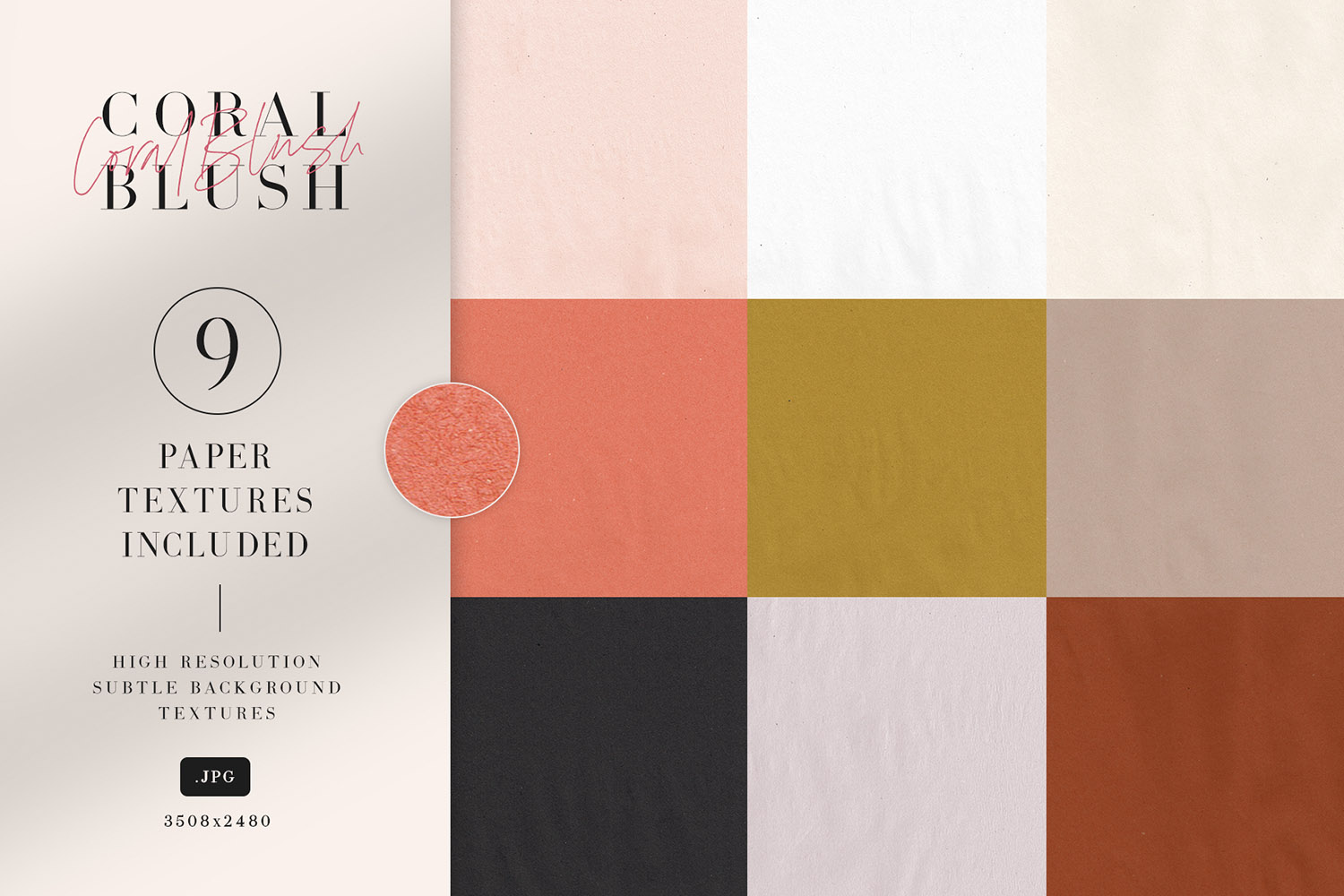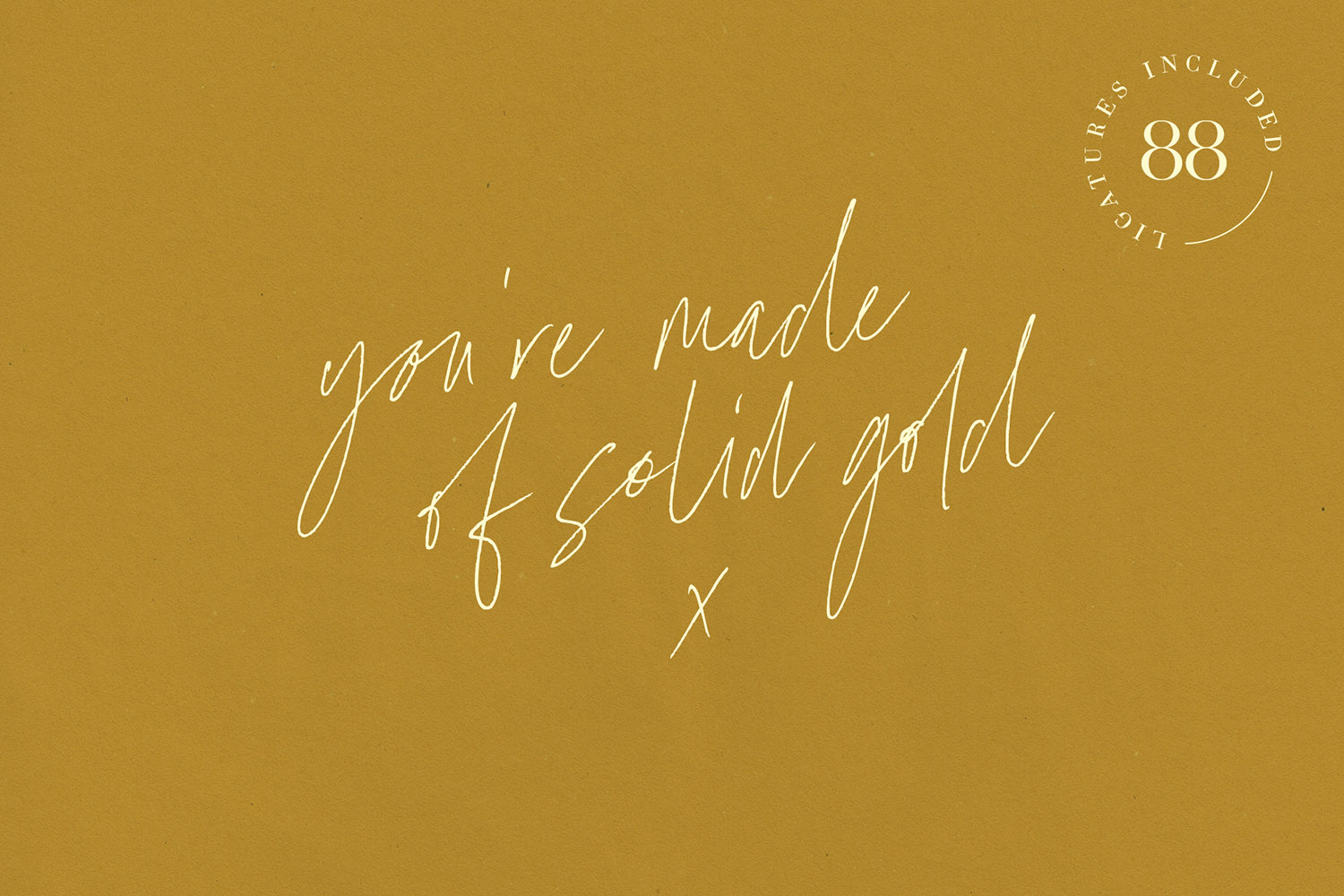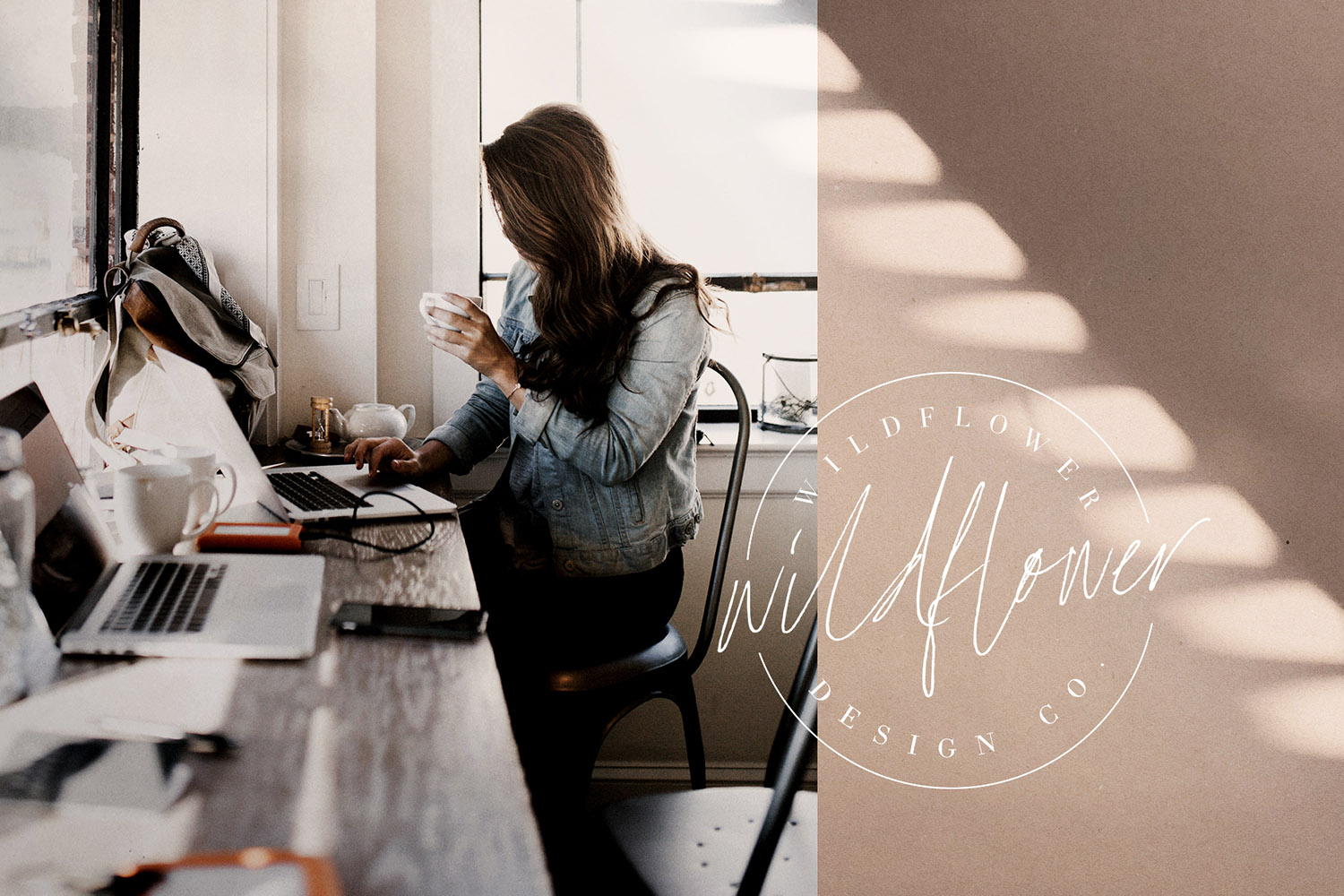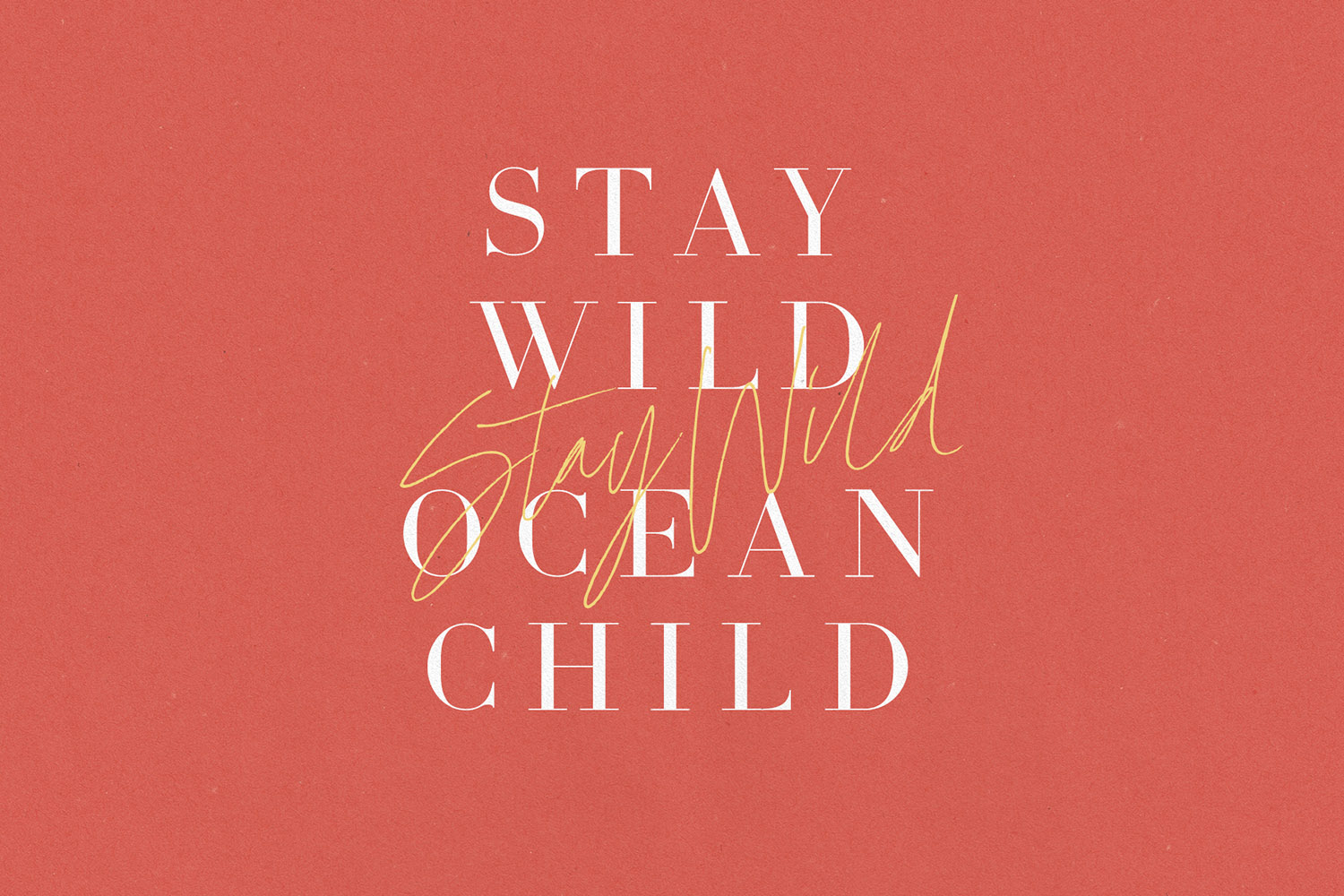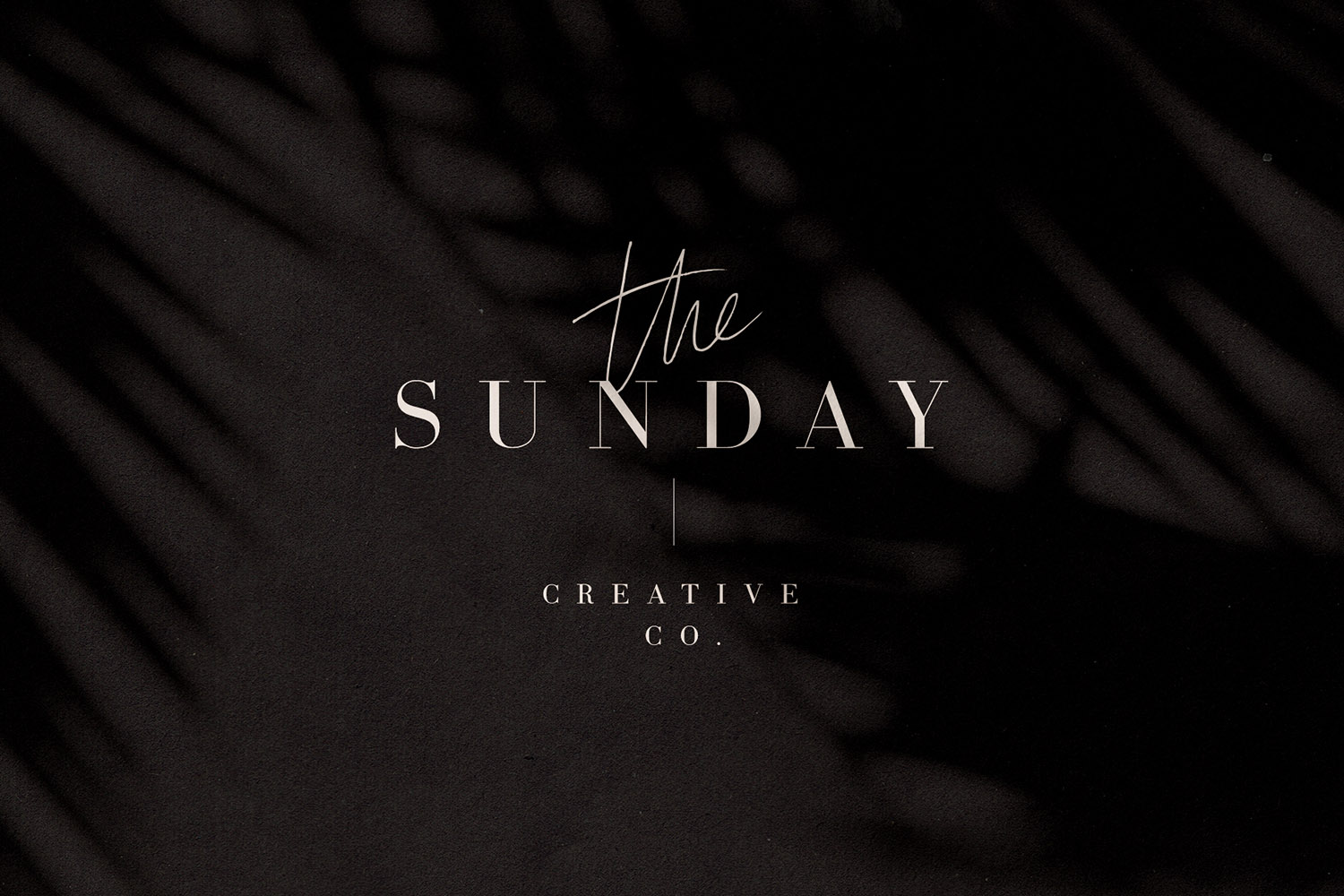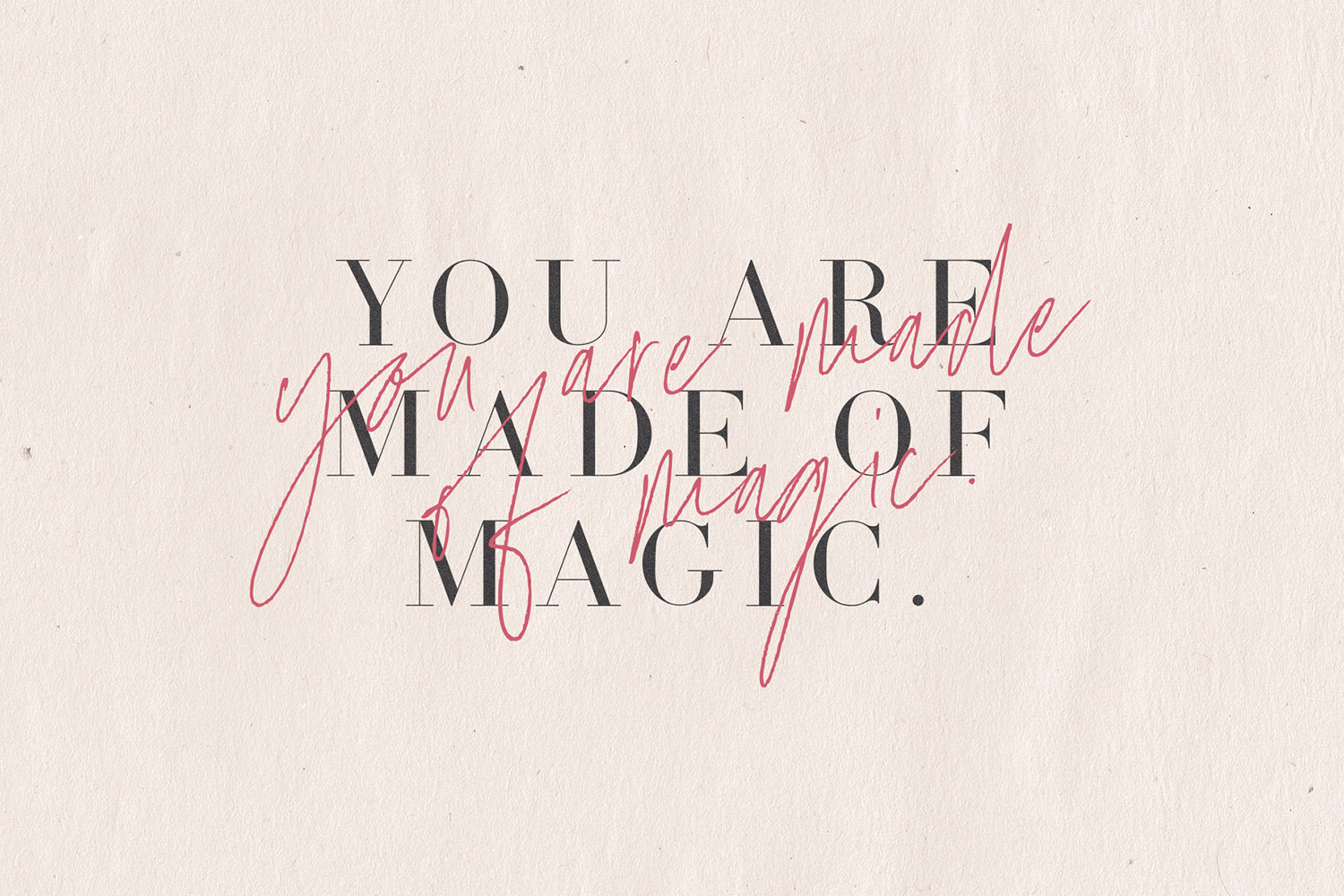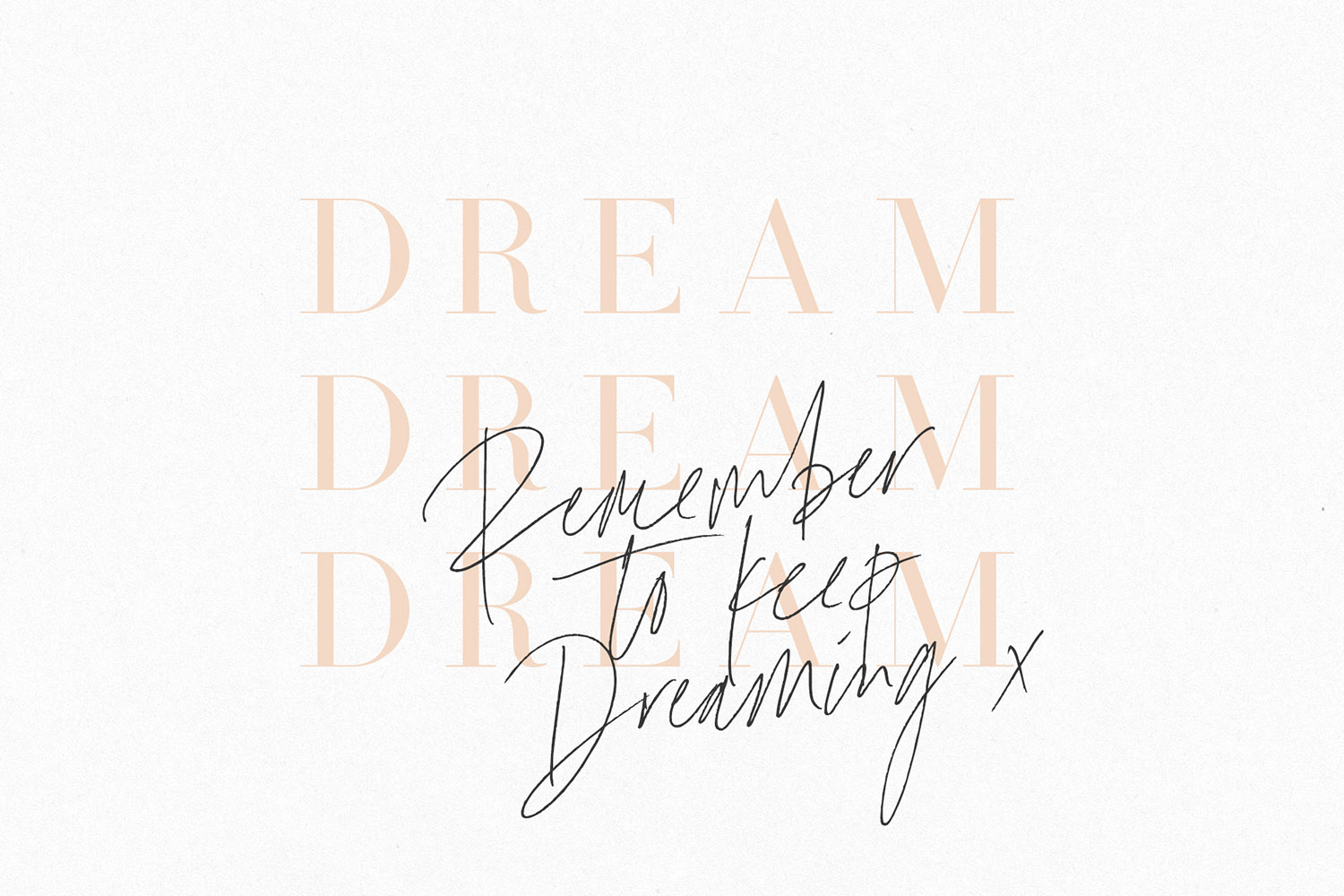 Explore a stunning typography pairing with Coral Blush; a carefully crafted and perfectly balanced set of elegant serif and realistic script typefaces. Also included are 9 subtle paper textures, allowing you to jump right in and create stunning designs within minutes.
Here's what's included;
---
Coral Blush Serif • An all-caps Serif font containing uppercase, all punctuation & numerals.
Coral Blush Script • A thin and realistic textured handwriting font, hand-drawn with a real fine-tip pen. Contains, lowercase, uppercase, all punctuation & numerals. Also includes 88 built-in ligatures.
Coral Blush Script Alt • This is a second version of Montrose Script, with a completely new set of upper & lowercase characters.
9 Paper Textures • 9 high quality, subtle paper textures for use in your projects. Provided in .JPG image formats, size A4 at 300dpi.
88 Script Ligatures • Coral Blush Script fonts contain 88 ligatures (double letter glyphs) to help your text flow more naturally and recreate authentic, handwritten text. Many programs will automatically have this feature switched on for you, but if you need any help accessing them, please feel free to drop me a message.
Language Support; English, French, Italian, Spanish, Portuguese, German, Swedish, Norwegian, Danish, Dutch, Finnish, Indonesian, Malay, Hungarian, Polish, Turkish, Slovenian
---
That's it! I really hope you enjoy it, and please don't hesitate to get in touch if you have any issues or queries.